Edmonton medical cannabis company expanding to Denmark
From Atlas Biotechnologies Inc.
Atlas Biotechnologies announces a major expansion into the European market.
Atlas Biotechnologies Inc. is pleased to announce its expansion into Europe with Atlas Growers Denmark. Atlas Biotechnologies is proud to be the first Canadian grower to execute a large-scale indoor medicinal cannabis production facility in Europe.
Sheldon Croome, Atlas President & CEO notes: "We have been seeking to expand our production base outside of Canada for some time and are pleased to have secured this high-impact opportunity. The rapidly emerging European medical cannabis market is primed for tremendous growth and our Denmark expansion will provide Atlas a solid foundation to further serve our ever-growing client base of European buyers. We are excited to be planning one of the largest, most sophisticated indoor cultivation and GMP processing facilities in Europe, the next major frontier for medical cannabis legalization."
Atlas Growers Denmark is structured using a finance lease of the assets of Egehøj Champignon; Atlas retains the right to purchase the assets at a fixed price at any time for twenty years. The assets consist of a 170,000 sq. ft. facility located on Funen, Denmark and will serve as Atlas' European base of operations for the development and production of medical cannabis-based products. The property features 36 individual climate-controlled rooms, allowing for in-house cultivation of pharmaceutical grade cannabis flowers, as well as production of pure, extracted medical inputs, & GMP manufacturing of down-stream finished goods. The microclimates can be tailored to the unique environmental demands of each specific medical cannabis cultivar, or plant variety.
Kent Stenvang, CEO and Owner of Egehøj Champignon will lead the Atlas team as Denmark Head of Operations​.
Kent Stenvang added: "I am thrilled to become an integral member of the Atlas team and am consistently impressed by their biotech and pharmaceutical research focus in medical cannabis. This cultivation and processing expansion is a boost for the area by creating 50 local jobs with over 100 hires expected by late 2020."
Working with Novo Nordisk Engineering, Atlas has engineered a new 20,000 sq. ft. processing laboratory, which will meet European Union Good Manufacturing Practices (EU GMP) standards, the certification necessary for pharmaceutical manufacturing.
Atlas Denmark has submitted a cultivation license. Approval is pending and is expected in the next few months with planting to begin soon after. The first harvest is scheduled for early 2020 with an expected eventual product yield of 20,000 kg each year.
About Atlas Biotechnologies Inc. ("Atlas") and Atlas Growers Ltd.
Atlas is based in Edmonton, Alberta, Canada and its wholly owned subsidiary, Atlas Growers Ltd. is federally licensed for cultivation and processing of cannabis products, with a focus on medical use markets. Atlas currently operates a purpose-built 38,000 square foot facility and laboratory, which has in-house capabilities to refine cannabis into distilled and isolated cannabinoid concentrates as well as specialized medical formulations in large volumes. Atlas' proprietary controlled environment cultivation system is designed to maximize production of the highest consistency and quality of cannabis products for medical use applications. Atlas is heavily focused on research and development and continues to solidify collaboration with some of the world's most prestigious post-secondary institutions, including Harvard Medical School. Atlas continues towards its vision of improving lives by creating The World's Most Trusted Cannabis ProductsTM.
Alberta ombudsman says she doesn't have the power to probe EMS dispatch consolidation
EDMONTON — Alberta's ombudsman says she doesn't have the power to investigate a complaint about the decision to consolidate ambulance emergency dispatch services in the province.
The complaint was filed by the cities of Red Deer, Calgary, Lethbridge and the Regional Municipality of Wood Buffalo.
The municipalities have contended that the decision to consolidate the dispatch services to save the government money could put the lives of people in their communities at risk.
In a release late Friday, Ombudsman Marianne Ryan says the decision was technically made by Alberta Health Services, which her office is prohibited by law from investigating.
When the United Conservative government announced the consolidation in August 2020, then health minister Tyler Shandro said the province's dispatch system would allow for better co-ordination of all ground ambulances and air resources.
At the time, the four mayors of the municipalities, none of whom are now still in office, said they were blindsided by the decision and would fight the change.
"While the issue being complained about clearly affects many Albertans, I am bound by my governing legislation to only investigate matters that are clearly within my jurisdiction," Ryan said in the release.
"Given the substance of the complaint has been widely reported in the media and that it relates to an issue affecting a great many Albertans, I advised the mayors that I would be making a public statement."
Last February, a judge granted an interim injunction sought by Alberta Health and Alberta Health Services after the Regional Municipality of Wood Buffalo stopped transferring emergency medical calls to the provincial dispatch centre.
The municipality, which includes Fort McMurray, stopped transferring calls after its council decided the provincial ambulance dispatch service was putting patients at risk due to delays and confusion.
A lawyer for Wood Buffalo had argued it was in the public interest for the municipality to keep handling emergency medical calls through its own dispatch centre.
This report by The Canadian Press was first published Nov. 26, 2021
The Canadian Press
Alberta Ombudsman can't do anything about City of Red Deer complaint about 9-11 Dispatch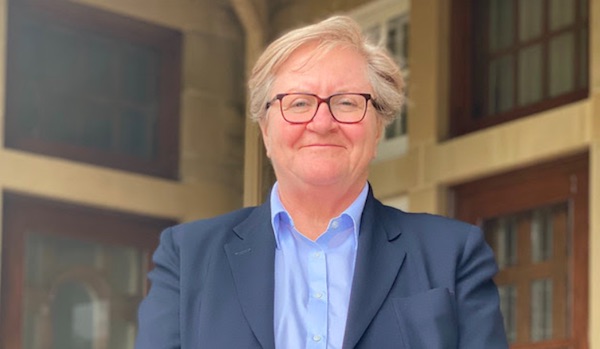 Ombudsman Responds to Municipalities' Complaint About Ambulance Dispatch
Marianne Ryan, Alberta's Ombudsman took the unusual step of publicly commenting on a complaint received involving Alberta Health Services.
The City of Red Deer, along with the municipalities of Calgary, Lethbridge and the Regional Municipality of Wood Buffalo filed a complaint to the Ombudsman regarding Alberta Health Services' consolidation of ambulance emergency dispatch services.
The Ombudsman Act authorizes the Ombudsman to investigate administrative decisions of government ministries and many related bodies, but the Act specifically prohibits her from investigating decisions of Alberta Health Services (AHS).
"My office thoroughly analyzed the complaint and confirmed that the decision to consolidate ambulance dispatch services was indeed made by AHS. While many government-related bodies fall under my jurisdiction, AHS is not one of them," stated Marianne Ryan, Alberta's Ombudsman. "In fact, the Ombudsman Act specifically states that my powers of investigation do not apply to health authorities. My ability to investigate AHS decisions would require a change in legislation. While the issue being complained about clearly affects many Albertans, I am bound by my governing legislation to only investigate matters that are clearly within my jurisdiction."
Investigations by the Ombudsman are conducted in confidence, and it is the Ombudsman's general practice not to comment publicly on complaints, especially ones that are not being investigated.
"Given the substance of the complaint has been widely reported in the media and that it relates to an issue affecting a great many Albertans, I advised the mayors that I would be making a public statement."