Edmonton City Council deactivates face coverings bylaw – Masks come off July 1!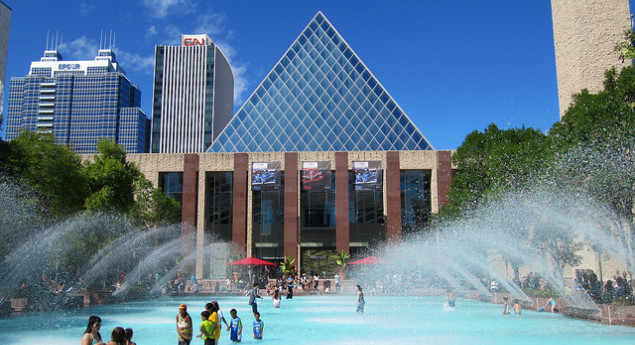 City Council deactivates Mandatory Masking Bylaw
Edmonton City Council has decided to deactivate the Temporary Mandatory Face Coverings bylaw 19408. The decision means Edmontonians will not be required to wear a face covering or mask in indoor public places as of July 1. Council's decision approved a bylaw (19783) that amends the previously adopted temporary mask bylaw (19408). The decision puts Edmonton in alignment with Stage 3 of the province's Open For Summer plan, which begins on July 1.
The temporary mandatory face covering bylaw will remain in place, but will not be effective unless public health conditions deteriorate and Alberta returns to an earlier stage of the relaunch plan, or the Chief Medical Officer of Health issues an order mandating the wearing of masks in Alberta.
The amending bylaw will come into effect at 12:01 a.m. on July 1, 2021. Until then, masks will be required in all indoor public spaces and public vehicles in the City of Edmonton.
"We know that Edmontonians have mixed feelings about the decision, with some eager for all restrictions to be lifted and others concerned that the reopening is happening too soon," said City Manager Andre Corbould. "We presented Council with several options for ending the City's mask bylaw based on best available medical advice. The safety of Edmontonians is always our primary concern and we believe that this amending bylaw provides the right flexibility for responding to changing COVID-19 conditions."
As part of the province's Stage 3 reopening plan, it will still be mandatory for masks to be worn by Albertans when in public vehicles like buses, LRT, taxis and ride shares starting on July 1. This may provide some reassurance to those who want to manage their personal risk of transmission.
We acknowledge that some Edmontonians may be concerned about their safety in the coming weeks. We want to remind everyone in the community that voluntary mask wearing is a reasonable step that we should all respect.
City of Edmonton launches emergency response to deal with extreme heat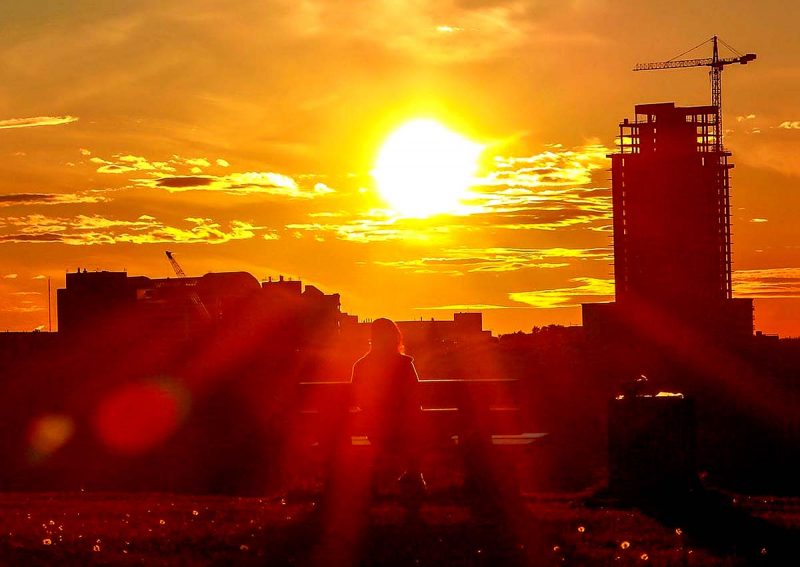 News Release from The City of Edmonton
Extreme weather response activated
The City of Edmonton has activated its extreme weather response to keep vulnerable people safe during the hot weather expected in the coming days.
The extreme weather response will include the following measures:
Peace Officers will carry water bottles for distribution to vulnerable people that they meet.
Anyone needing a break from the heat may go to an open City facility. Provincial health regulations are still in place and access cannot be guaranteed due to capacity limits, but the following spaces have planned to offer access and bottled water:
Kinsmen Sports Centre
Commonwealth Community Recreation Centre
Clareview Community Recreation Centre
Terwillegar Community Recreation Centre
The Meadows Community Recreation Centre
The Orange Hub
Mill Woods Recreation Centre
Some facilities do not have enough indoor space to accommodate people inside, but have still planned to provide bottled water. These include:
Fred Broadstock pool
Queen Elizabeth outdoor pool
Oliver outdoor pool
Bonnie Doon Leisure Centre
Muttart Conservatory
Edmonton Valley Zoo
Jasper Place Leisure Centre (starting June 26)
Work is underway to create more free water options throughout the summer for vulnerable groups. Activation of River Valley park fountains has been started. In addition, this summer the City will be launching a pilot project to adapt five fire hydrants into water stations to provide access to free potable water. Locations are still being determined and the water stations are expected to be available in late July.
What You Can Do To Help
Extreme heat can be dangerous. Everyone should drink plenty of water even before feeling thirsty, and stay in a cool place. It is important to watch for symptoms of heat illness:
dizziness/fainting
nausea/vomiting
rapid breathing and heartbeat
extreme thirst
decreased urination with unusually dark urine
lack of sweat
confusion
fainting
unconsciousness
Check on older family, friends and neighbours. Never leave people or pets inside a parked vehicle. Outdoor workers should take regularly scheduled breaks in a cool place.
If you are concerned about someone outside in the extreme heat, you can help:
Call 211 and press 3 for the 24/7 Crisis Diversion team. They can assist with individuals who may be in distress and can provide transportation to social service agencies.
Call 911 in cases of emergency
Sector Emergency Response
The City activated its extreme weather response after consultation with partners in the Sector Emergency Response, a collaboration between the City, Homeward Trust and more than 25 other agencies working together to ensure Edmonton's most vulnerable people are safe during adverse weather conditions. Environment Canada's weather forecast was also taken into consideration.
The extreme weather response may remain in effect until after Canada Day.