Dr. Cheba explains "What is Orthodontics"?
Dr. Vivek Cheba (Dr. Vick) is a certified specialist in orthodontics and the owner of Red Deer Orthodontics.
In this first of a series of short interviews with Dr. Cheba, we ask the question:
What is orthodontics?
Orthodontics (also referred to as dentofacial orthopedics) is a specialized form of dentistry that focuses on the diagnosis, prevention, and treatment of dental and facial abnormalities.
Dr. Cheba grew up in Calgary and attended the University of Calgary for his Bachelor of Science, so he is no stranger to Alberta. Dr. Cheba was accepted into the dental program at the University of Manitoba, and after graduation remained in Winnipeg to practice general dentistry in a large group practice for five years. In 2009, Dr. Cheba returned to the University of Manitoba for his postgraduate program in orthodontics.
Budget 2023: Key highlights from the federal Liberals' spending plan
Copies of the Federal budget are seen on a table Tuesday, March 28, 2023 in Ottawa. THE CANADIAN PRESS/Adrian Wyld
By Stephanie Taylor in Ottawa
The federal Liberal government has released a 2023-24 spending plan that prioritizes spending on health care, transitioning Canadian businesses to a clean economy and offering affordability measures to help Canadians dealing with high prices from inflation.
Here are the key highlights from this year's federal budget:
– $40.1 billion: Projected federal deficit for the coming fiscal year.
– $59.5 billion: New spending over the next five years, with $8.3 billion to be spent over the coming fiscal year.
– $83 billion: The expected cost of tax credits for clean energy and electricity through to the 2034-35 fiscal year. The credits are part of Ottawa's stated goal to rapidly develop Canada's green economy.
– $13 billion: Expected cost of the Canada dental benefit over the next five years, or $7.3 billion more than the government initially projected.
– $49.4 billion: The amount of health-care cash flowing to provinces and territories in the 2023-24 year.
– $4.5 billion: Expected cost of a clean technology manufacturing investment tax credit over five years.
– $2.5 billion: The cost of another one-time doubling of GST rebates this financial year to help low-income Canadians who are struggling with high prices and inflation. The government has dubbed this measure a "grocery rebate," a nod to high food prices.
– $4 billion: How much the federal government says it plans to spend over seven years on an urban, rural and northern Indigenous housing strategy, beginning in 2024-25. But only $1.9 billion is expected to be spent in the next five years.
– An unknown amount: Finance officials would not specify how much Ottawa spent in an agreement with Volkswagen that will see the company build a battery manufacturing plant, called a "gigafactory," in St. Thomas, Ont. They said more details will be revealed in the weeks to come. The budget document stipulates that the expected costs are accounted for in this year's spending tables. Measures not yet announced have a line item in the budget that accounts for decisions related to commercial sensitivity, but the number is presented as an aggregate.
– $158 million: Funding over three years, starting this year, to create and operate a new 9-8-8 suicide prevention phone line.
– $14 per $100: What the federal government says will be the new maximum amount that payday lenders can charge people for the amount they borrow. The budget says a Criminal Code amendment will be made to that effect, while the government also intends to lower the maximum interest rates payday lenders can charge to an annual percentage rate of 35 per cent.
– "Reciprocal treatment": What Ottawa is announcing consultations about in response to the U.S. Inflation Reduction Act, which threatens to freeze out Canadian businesses, including green technology firms, from tax credits offered south of the border.
– $56 million: Spending allocated for "protecting diaspora communities and all Canadians from foreign interference, threats and covert activities." The budget announces funding for the RCMP to investigate foreign interference allegations, and says Public Safety Canada will stand up a new National Counter-Foreign Interference Office to respond to any attempted meddling by Russia, China and Iran.
– $200 million: The amount the government aims to provide to the Department of National Defence so the Canadian military can donate equipment to assist Ukraine, including the eight Leopard 2 battle tanks that the government previously announced it would deliver.
– Anti-scab legislation: The government is proposing to amend the Canada Labour Code to prohibit the use of replacement workers during a strike or lockout, fulling a commitment the Liberals made to the federal NDP in their supply-and-confidence agreement.
This report by The Canadian Press was first published March 28, 2023.
Job opportunities: Red Deer Primary Care Network hiring a Support Nurse and a Pharmacist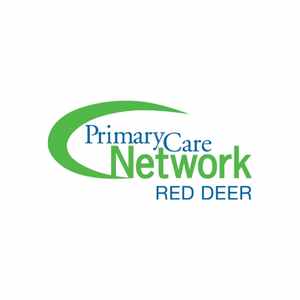 Please forward these postings to potential applicants
Support Nurse
(Panel Manager/Practice Facilitator)
Temporary Full Time Position (1 year with possibility to extend)
Our Support Nurses are excited about being part of an innovative organization that puts patients first. Continuous quality improvement is in our DNA.
A day in the life of a Support Nurse at the Red Deer Primary Care Network includes:
 Identifying patient panels with physicians and clinic staff
 Collaborating with a team of RDPCN family physicians and other health care professionals to engage, encourage and support patient health
 Prevention and health promotion through routine screening according to guidelines
If you:
 are a Licensed Practical Nurse
 hold membership in good standing with CLPNA,
 have experience with excel and word,
 Mandatory COVID-19 immunization policy in effect.
Act Now. APPLY
See our website for full job description. Submit your curriculum vitae to [email protected] or by fax to 403.342.9502
Only candidates selected for an interview will be contacted. Open until suitable candidate is found
Pharmacist
(0.8 – 1.0 FTE Permanent)
We are seeking a qualified Pharmacist with exceptional communication skills to fill a permanent 0.8-1.0 FTE. The Pharmacist will enhance primary care through the provision of services for patients in the patient's medical home. Within the generalist pharmacist role, you will provide pharmacy services to the population of patients seen by the family physician. Areas of focus include structured medication reviews relating to chronic pain management and geriatric assessment, as well as other medication.
We are looking for someone who has:
 A multidisciplinary team philosophy.
 Recent complex care clinical experience
 Must have strong values towards teamwork and interpersonal skills.
 Excellent knowledge of community resources.
 Current professional registration
 Mandatory COVID-19 immunization policy in effect.
Act Now and Apply
Submit your curriculum vitae to [email protected] or by fax to 403.342.9502
Only selected candidates for an interview will be contacted.