Downtown Business Spotlight: Studio 11 Beautique
For this week's business spotlight, we stopped into Studio 11 Beautique! This charming space is located at #310, 5008 50th Street (right above MC College), Red Deer. This studio offers a wide variety of aesthetic services in a very pleasant and modern setting. We sat down with Kristyn Sutherland, owner of Studio 11 to learn more!
What is your business?
Our business is basically a hub for entrepreneurs who are in the aesthetics industry. They are contracted out of Studio 11 and use this space to run their businesses. We can offer them the support they need such as marketing, technique classes, and business consulting. Our focus is to reset the industry, to move away from competition, and to concentrate on collaboration. We are looking at how we can work together to build something big.
When did your business open?
Studio 11 was previously owned and then I took over September 2019. The previous owner was working with 3 or 4 staff members and now we are up to 9.
What makes your business unique?
Our focus is collaboration over competition. We want to make sure we are there to support each other and our clients. Women in business are very popular right now and it's important for us to show that we are an example of how we can work together.
What are some products/services that you offer?
We offer lash services including extensions, lifts, and tints. We currently have 3 nail techs for nail services, we offer spray tans and all waxing services.
Why did you choose Downtown Red Deer as the location for your business?
I was running a home-based business in Penhold when I was approached by Studio 11. I came here for a few personal appointments and when I decided to purchase the business, I came on secretly as a staff member. The lease on the business was up in September so I had the option of moving and going somewhere or staying. I choose to stay mainly because most of my clients are in Blackfalds, Penhold and the Lacombe area and the downtown is central to these areas. I've had some issues getting my clients to come downtown, but I've had to redirect their thoughts a little in terms of what the downtown has to offer.
What do you think makes Downtown vibrant?
I can take a break and walk down to City Roast and see and experience what's great about downtown. It is beautiful if you focus on what is beautiful about it. All the different little stores, the different people that you meet, it is unique and cultural.
I love Downtown Red Deer because… of the live music in the summertime, the outdoor patio, the great shops, and restaurants is what I love the most!
These inspiring ladies at Studio 11 are great examples of what empowering women in business Is all about! They are on the pulse of a changing industry by their unwavering support for each other and their community! Be sure to stop in and see Kristyn and her team for all your aesthetic needs!
Make sure to follow Studio 11 Beautique on:
Facebook: https://www.facebook.com/studio11beautiquee/
Instagram: https://www.instagram.com/studio11beautique/
Today is the day! Someone supporting the Child Advocacy Centre is going to win a huge jackpot!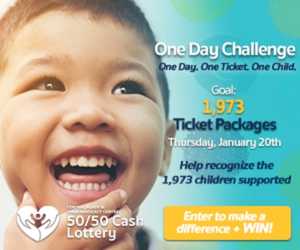 Or Call 587-272-2233
Phone lines will be open from 9:00AM – 7:30PM MTN
#CACACOneDayChallenge UPDATE
We are currently at
603
ticket packages
Goal: 1,973
We're almost half way there! Will you help us reach our goal!? Let's make a big push this afternoon to meet the challenge for these kiddos!
Thank you to those who took the Challenge and have already purchased!
Phone lines have been busy, so feel free to leave a voicemail with your details and we'll get back to you as soon as we can!
Visit our lottery website for more information, an updated list of winning numbers, and the full list of lottery rules! Or call 587-272-2233.
*Please Note: Phone lines are operated by CAC Staff. Open from 9AM – 4PM Monday – Friday. Please leave a voicemail with a detailed message & we will return your call as soon as possible.
Lottery License #578482
Skills that maintain healthy relationships
Learn ways to improve your relationship skills using the acronym DEARMAN and GIVE, from the DBT therapy perspective, presented by a PCN Mental Health Counselor, Lana.
Interpersonal Effectiveness Skills
Learning to get along with others while also asserting your own needs is essential to healthy relationships. It can be difficult to balance your own needs and the needs of others. How can you get what you need without being aggressive or neglecting of the needs of others? There are three sets of skills you will learn to help achieve this goal: objective effectiveness, relationship effectiveness, and self-respect effectiveness.