Downtown Business Spotlight: Studio 11 Beautique
For this week's business spotlight, we stopped into Studio 11 Beautique! This charming space is located at #310, 5008 50th Street (right above MC College), Red Deer. This studio offers a wide variety of aesthetic services in a very pleasant and modern setting. We sat down with Kristyn Sutherland, owner of Studio 11 to learn more!
What is your business?
Our business is basically a hub for entrepreneurs who are in the aesthetics industry. They are contracted out of Studio 11 and use this space to run their businesses. We can offer them the support they need such as marketing, technique classes, and business consulting. Our focus is to reset the industry, to move away from competition, and to concentrate on collaboration. We are looking at how we can work together to build something big.
When did your business open?
Studio 11 was previously owned and then I took over September 2019. The previous owner was working with 3 or 4 staff members and now we are up to 9.
What makes your business unique?
Our focus is collaboration over competition. We want to make sure we are there to support each other and our clients. Women in business are very popular right now and it's important for us to show that we are an example of how we can work together.
What are some products/services that you offer?
We offer lash services including extensions, lifts, and tints. We currently have 3 nail techs for nail services, we offer spray tans and all waxing services.
Why did you choose Downtown Red Deer as the location for your business?
I was running a home-based business in Penhold when I was approached by Studio 11.  I came here for a few personal appointments and when I decided to purchase the business, I came on secretly as a staff member. The lease on the business was up in September so I had the option of moving and going somewhere or staying. I choose to stay mainly because most of my clients are in Blackfalds, Penhold and the Lacombe area and the downtown is central to these areas. I've had some issues getting my clients to come downtown, but I've had to redirect their thoughts a little in terms of what the downtown has to offer.
What do you think makes Downtown vibrant?
I can take a break and walk down to City Roast and see and experience what's great about downtown. It is beautiful if you focus on what is beautiful about it. All the different little stores, the different people that you meet, it is unique and cultural.
I love Downtown Red Deer because… of the live music in the summertime, the outdoor patio, the great shops, and restaurants is what I love the most!
These inspiring ladies at Studio 11 are great examples of what empowering women in business Is all about! They are on the pulse of a changing industry by their unwavering support for each other and their community! Be sure to stop in and see Kristyn and her team for all your aesthetic needs!
Make sure to follow Studio 11 Beautique on:
Facebook: https://www.facebook.com/studio11beautiquee/
Instagram: https://www.instagram.com/studio11beautique/
Laura's story: I Feel So Much Better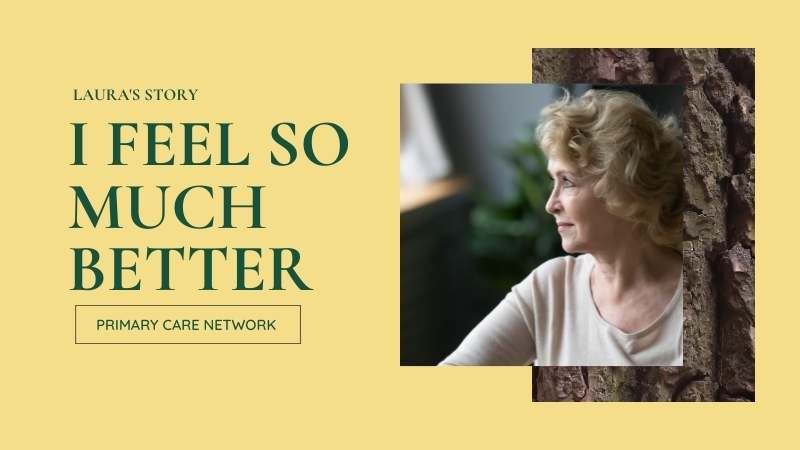 Health issues surfaced in the summer of 2020 for Laura. She had chest pain often and ended up in emergency a few times. She did have a small cardiac event in July. Her blood sugars were very high and all over the map during this time. Her blood pressure was also way too high.  She knew her weight was an issue to her health.  She had been diagnosed with Type 2 Diabetes a few years before this but had not tested her sugars for most of that time. All in all, this was a scary time for her.
Her doctor sent a referral to the Family Nurse in the clinic. He helped her to change her medication to less but more focused to her present condition. She found the nurse very positive, encouraging and available to meet her needs. Talking to the nurse regularly kept her accountable. She now enjoys smaller portions or healthier foods. Although it took some extra encouragement from the nurse, she now exercises on her treadmill regularly and is actually enjoying it. She no longer feels winded when she walks. She has lost 34 pounds; her blood pressure and blood sugars are both the normal range.  Laura says she used to feel like she could just drop but now actually feels energetic and less irritable. The other positive benefit of living healthier is that her self-esteem is way up! Laura still has weight to lose but feeling so much better is great motivation to continue this healthy journey.
To learn more about the RDPCN programs, visit www.reddeerpcn.com
Grant's story: Amazing Improvement with Hard Work & Support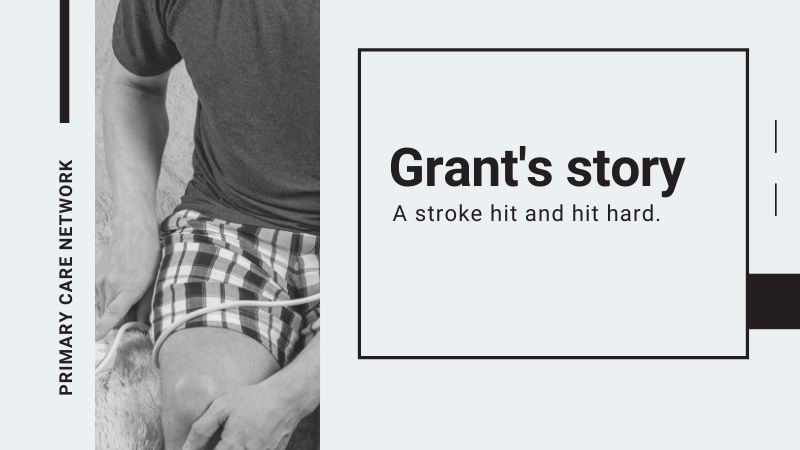 Grant was in his mid-fifties – maybe a bit overweight but with no other cardiovascular risk factors. However, a stroke hit and hit hard. His right side was very compromised, he had little use of his hands, he was unable to walk or lift his right arm. He was hospitalized in Red Deer for 4 months and then went to the Centennial Centre in Ponoka for rehab for 6 months. His doctor had told him that he would be bound to a wheelchair for the rest of his life and would never walk again or be able to recover from this stroke. This made Grant angry as he didn't want this prognosis.
Since that time, he has put a lot of work and effort into getting better. The physios and rehab team helped him make progress, but he kept asking them how he could get more training. They were able to refer him to Recreation Therapy at RDPCN. His therapist arranged to work with him at the Gary W Harris Canada Games Centre three times per week. He is doing a lot better now. He can walk with a cane and he can lift 30 pounds on the machines at the gym. He can now clap hands. He has gained strength and control, his gait has improved along with his endurance, and he has an increased range of motion and strength in his upper extremities. He can now do many more tasks of daily living such as carry groceries, cook and barbeque.
Grant states that his doctor can't believe his progress. Other people he knows have said very similar things. Working with the Rec Therapist has been very encouraging and supportive. The Rec Therapist has really helped me to stay motivated. Having a plan for myself also helps the attendants at the Gary Harris Centre to work with me to move forward. I have highly recommended this program to others I know who have had a stroke.
My work is not done but I am proud of the progress I have made and thankful for everything I can do for myself.
To learn more about the RDPCN programs, visit www.reddeerpcn.com