Downtown Business Spotlight: Red Deer Eye Care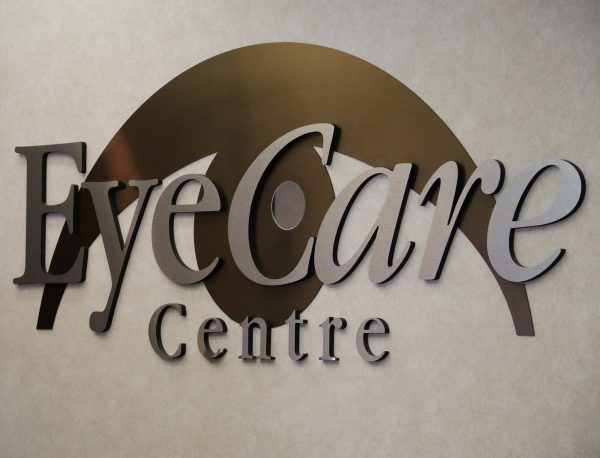 This week's Business Spotlight shines on Red Deer Eye Care Centre! This unique establishment is located right on 4402 49 Ave and provides you with exceptional eye care needs. We spoke with the owner to learn more about this wonderful establishment!
What is your business? 
We are a full scope, family-centric optometric office.
When did your business open? 
Dr. Lamperdi's parents (Jim and Sadie) first opened in 1940!
What makes your business unique? 
Despite being open for 81 years, we have continued to innovate providing advanced care with exceptional customer service.
What are some products/services that you offer?
We are a full scope office that provides everything from routine examinations on patients of all ages to dispensing glasses, contact lenses (including specialty lenses), emergency care, and dry eye therapy.
Why did you choose Downtown Red Deer as the location for your business?
We have always appreciated the accessible nature of our centralized location. We see patients from all over Central Alberta and our patients appreciate how easy it is to find
What do you think makes Downtown vibrant? 
There is an excellent diversity of shops and reviews, all within a relatively small footprint.
Finish the sentence: I love Downtown Red Deer because… 
of the great variety of businesses available, all within a scenic walk from one another!
Website: Red Deer Eye Care Official Website
Facebook: Red Deer Eye Care Centre 
Twitter: Eye Care Centre
Instagram: @eye_care_centre
Get away from the city – Rock Lake Lodge seeks maintenance and caretaker
Wilderness Lodge Maintenance & Caretaker Needed
Click here to apply now.
Looking to get away from the city and experience the wilderness?
Rock Lake Lodge may have the perfect opportunity for you. WHO ARE WE? We are a lodge located in Rock Lake Provincial Park in Alberta, Canada.
Just a short distance away from a 90-foot deep lake with four species of fish, and the lodge is surrounded by wildlife and abounding nature.
Check out www.rocklakelodge.ca to have a look at the stunning surroundings, our lodge and cabins.
It's not all work and no play up at Rock Lake Lodge! Some of the activities provided on site will be hiking, fishing, canoeing. and wildlife watching. This is a seasonal live-in position from June 2021 -Sept 2021.
We are seeking someone with the following:
-general handyman experience (able to use basic tools and general maintenance of the lodge)
-generator experience
-plumbing & electrical (basic)
-construction experience
Above all, we want someone who loves fishing!
Do you have experience with diesel generators? Log buildings? Chainsaws or log splitters? Let us know in your application. Even if your job history doesn't reflect the above- your personal experiences may be exactly what we're looking for!
Wage to be negotiated. This is a fulltime-temporary contract position.
Experience:
maintenance: 1 year (preferred)
diesel generator: 1 year (preferred)
rural water systems: 1 year (preferred)
chainsaw: 1 year (preferred)
plumbing: 1 year (preferred)
electrical: 1 year (preferred)
Driver's License (MANDATORY)
Contract length: 3 months
Start date: Immediately
Click here to apply.
Find some adventure this summer – Rock Lake Lodge seeks housekeeper