Downtown Business Spotlight: Root 51 Salon and Spa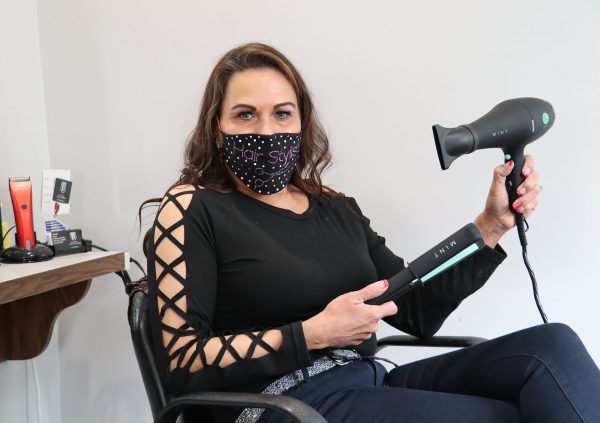 This week's Business Spotlight shines on Root 51 Salon & Spa! This unique establishment is located right on 4814 51 St and offers anywhere from haircare to spa treatments to relax and pamper. We spoke with the owner to learn more about this wonderful establishment!
What is your business?
Our business is a small locally owned salon & spa.
When did your business open?
We downsized & renovated this main floor in 2016 & changed our name to Root51 (previously Techniques Hair Therapy & Day Spa in the Millennium Center for 2 decades!)
What makes your business unique?
We have asked our valued guests this same question the responses we got: our education, our flexibility to accommodate, our selection & knowledge in our top-shelf natural products for both hair & skin, our prices are extremely reasonable for the level of experience (over 30 years) & education (over 100K worth of education!!!) (in a big city I would charge 35-40% more for the same treatments), and we work hard and are very proud of this next one…our Cleanliness – often they say your place is always spotless! (even before Covid!!)
What are some products/services that you offer?
Full-service Salon hair Care & Spa treatments that are non-invasive. Michele specializes in colours, balayage & ombre, colour corrections & blondes. Smoothing treatments are in high demand for silky soft straight looks and perms for waves or more body. With 30 years of cutting hair, some guests have said "that's the best-shaped haircut I ever had."
Spa treatments are effective and relaxing with visible results after one treatment ~ home care is a must because maintenance is easy than correction. Our skincare line is exclusive to us in RD and is composed of sea plants and seawater with many benefits to your facial skin as well as your body and well-being!
Why did you choose Downtown Red Deer as the location for your business?
In 2000, the Millennium Center was a brand new and very central location — when we changed the location to 2 block north on 51 st ~ we wanted to be able to still cater to our professional corporate downtown business people.
What do you think makes Downtown vibrant?
I believe it's the local entrepreneurs big & small that make downtown a vibrant place.
Website: Root 51 Official Website
Facebook: Root 51 Facebook Page
Get away from the city – Rock Lake Lodge seeks maintenance and caretaker
Wilderness Lodge Maintenance & Caretaker Needed
Click here to apply now.
Looking to get away from the city and experience the wilderness?
Rock Lake Lodge may have the perfect opportunity for you. WHO ARE WE? We are a lodge located in Rock Lake Provincial Park in Alberta, Canada.
Just a short distance away from a 90-foot deep lake with four species of fish, and the lodge is surrounded by wildlife and abounding nature.
Check out www.rocklakelodge.ca to have a look at the stunning surroundings, our lodge and cabins.
It's not all work and no play up at Rock Lake Lodge! Some of the activities provided on site will be hiking, fishing, canoeing. and wildlife watching. This is a seasonal live-in position from June 2021 -Sept 2021.
We are seeking someone with the following:
-general handyman experience (able to use basic tools and general maintenance of the lodge)
-generator experience
-plumbing & electrical (basic)
-construction experience
Above all, we want someone who loves fishing!
Do you have experience with diesel generators? Log buildings? Chainsaws or log splitters? Let us know in your application. Even if your job history doesn't reflect the above- your personal experiences may be exactly what we're looking for!
Wage to be negotiated. This is a fulltime-temporary contract position.
Experience:
maintenance: 1 year (preferred)
diesel generator: 1 year (preferred)
rural water systems: 1 year (preferred)
chainsaw: 1 year (preferred)
plumbing: 1 year (preferred)
electrical: 1 year (preferred)
Driver's License (MANDATORY)
Contract length: 3 months
Start date: Immediately
Click here to apply.
Find some adventure this summer – Rock Lake Lodge seeks housekeeper