Diploma exams set to 20% for 2022-23 school year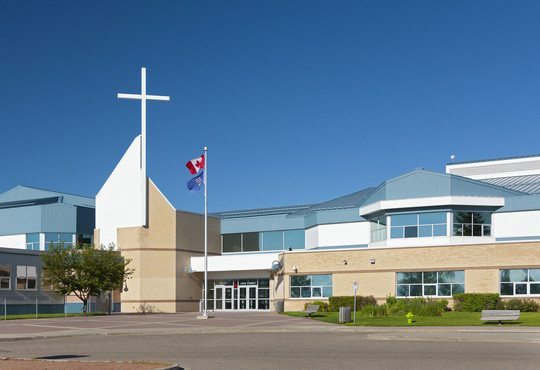 As students continue to address pandemic-related learning challenges, diploma exam weighting will be reduced to 20 per cent this school year.
Over the course of the pandemic, the government has responded to feedback from education system partners and made adjustments to the administration of diploma exams as required.
In response to feedback from students, parents and education partners about learning loss and well-being issues as a result of the pandemic, the government is taking a measured approach in transitioning the weighting of diploma exams over time. The weighting will return to 30 per cent in the 2023-24 school year.
"Since June of this year, I have met with over 40 public, separate and francophone school authorities and many other stakeholders and listened to their perspectives. Changing the weight of diploma exams will reduce the burden on students while still giving them valuable exam writing experience. We're making this temporary change to place less of a burden on students and improve their mental health."
Diploma exams are key to maintaining fairness and high standards for all students, no matter where they learn in Alberta. However, the government also recognizes the unprecedented challenges students faced in the 2020-21 and 2021-22 school years.
While Alberta's government previously announced new literacy and numeracy assessments to support students in grades 1-3 who are struggling, the government also recognizes that senior high students are facing post-pandemic challenges, and the change in diploma exam weighting will benefit those students directly.
This decision also reflects the learnings from the Child and Youth Well-Being Panel Report and the recent findings in an Alberta School Councils Association survey of parents, which both recognized the learning loss students have experienced.
"The CASS board of directors supports the ministry's transitional approach to returning diploma exam weighting to pre-pandemic levels. This decision is reflective of a recommendation an ad hoc committee of CASS made during the pandemic and takes a balanced approach between a return to normal and meeting the social and emotional needs of students."
"The pandemic impacted all students and their learning in many complex ways, requiring a variety of additional supports to ensure their success. The minister's acknowledgement of this, and the desire to reduce the mental health burden on students required to write diploma exams this year, is also important to their success. The Alberta School Councils' Association (ASCA) appreciates the recognition that a transitional return to traditional diploma exam weighting will help to improve students' mental health while giving them valuable exam writing experience."
"ASBA is pleased that the government has reviewed high school diploma exam weighting as boards continue to focus on addressing student learning and mental health challenges. This will assist in relieving additional pressures while boards prioritize success of all students."
Quick facts
Diploma exams are normally administered in November, January, April, June and August.
In 2015, the government reduced diploma exam weighting from 50 to 30 per cent, giving greater value to course work through the year and each teacher's ability to assess a broad range of student knowledge and skills.
In spring 2020, diploma exams were cancelled in April and June because students were learning from home for the last few months of the school year. They were successfully administered in August of that year.
During the 2020-21 school year, all diploma exams were optional.
For the 2021-22 school year, the government cancelled January diploma exams, and all remaining diploma exams for the year were weighted at 10 per cent.
Alberta Education works with experienced teachers to develop diploma exams. The government publishes various resources, including previous diploma exam questions and guides, for students. These resources are available on alberta.ca.
Two deputy chief medical officers resign from their positions with Alberta Health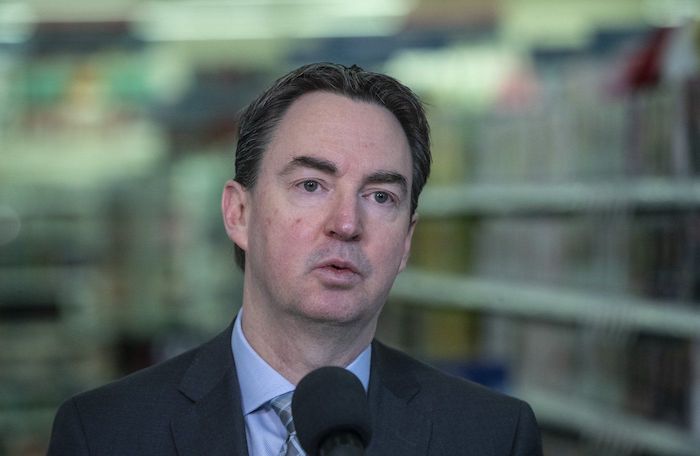 Edmonton – Alberta's two deputy chief medical officers of health are leaving their roles — less than a month after Dr. Deena Hinshaw was removed as the province's top doctor.
Health Minister Jason Copping confirmed during question period Wednesday that both of the doctors have submitted letters of resignation.
"They are still continuing to work at this point in time," he said in the legislature. "We are in the process of actually looking to fill those roles."
A statement from Alberta Health said Dr. Rosana Salvaterra and Dr. Jing Hu, who are listed as public health physicians on the department's website, have given notice.
When reached by her department email, Salvaterra responded: "Unfortunately, we are not able to comment."
She later added that she respects and admires both Dr. Hinshaw and Dr. Hu.
"They are brilliant, hard-working, and compassionate public health physicians and I consider myself fortunate to have had the opportunity to work alongside them for these past 14 months."
Salvaterra, who has extensive public health experience including as the medical officer of health for Peterborough, Ont., joined the office in October 2021.
Her career in public health includes work in "the COVID-19 response, mental health, the opioid response, women's health, poverty reduction, health equity, community food security and building stronger relationships with First Nations."
Hu's out-of-office message said her "last day at work with Alberta Health was Nov. 18, 2022," and noted she wouldn't have access to the department email after that date.
She got extensive training in China and at the University of Calgary before joining the health department in January 2020.
Their resignations came within a month of Hinshaw, who became the face of Alberta's public health response to the COVID-19 pandemic, being removed from her position.
Hinshaw was replaced by Dr. Mark Joffe, a senior executive member of Alberta Health Services, on an interim basis.
"Dr. Joffe will be supported by medical officers of health within AHS, by other staff in the Office of the Chief Medical Officer of Health, and by the Public Health Division," said the statement from Alberta Health late Wednesday.
"We expect these changes to have no impact on the department's and Dr. Joffe's ability to meet the requirements of the Public Health Act."
Hinshaw's dismissal didn't come as a surprise.
Premier Danielle Smith announced on her first day in office in October that she would be replaced.
Smith has made it clear that she blames both Hinshaw and Alberta Health Services for failing to deliver the best advice and care for Albertans as the hospital system came close to buckling in successive waves of the COVID-19 pandemic.
"A lot of the bad decisions were made by Alberta Health Services on the basis of bad advice from the chief medical officer of health," Smith told reporters on Oct. 22.
Smith has not placed the blame on front-line doctors and nurses but broadly on AHS senior management. Joffe, while serving as chief medical officer of health, retains his role in AHS senior management as a vice-president responsible for areas in cancer and clinical care.
Hinshaw, an Alberta-trained public health specialist, became a celebrity of sorts in the first wave of the pandemic in the spring of 2020, as she delivered regular, sometimes daily, updates to Albertans on the virus, its spread and methods to contain it.
This report by The Canadian Press was first published Dec. 7, 2022.
— By Colette Derworiz in Calgary.
Alberta introduces bill for $2.8 billion in inflation-fighting payouts, rollbacks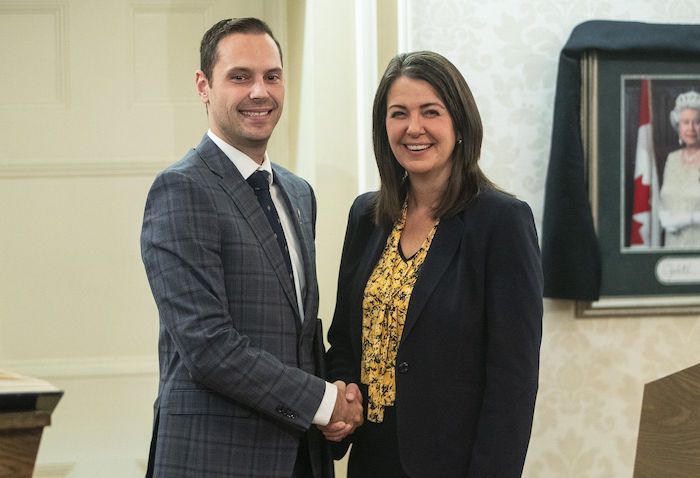 Edmonton – The Alberta government has introduced legislation to implement inflation-fighting rebates and payouts announced recently by Premier Danielle Smith.
Affordability Minister Matt Jones says the changes allow for help for families, seniors and the vulnerable soon.
Middle- to lower-income families, those with a household income of less than $180,000 a year, are to get $600 over six months for each child under 18 years of age.
The same income threshold and benefit applies to seniors, and the payout will also go to those on disability supports.
There will be electricity rebates and the 13 per cent provincial tax on gasoline is suspended from January to June.
The total cost of the package is pegged at $2.8 billion.
This report by The Canadian Press was first published Dec. 7, 2022.