Did you win? Cash and Cars Lottery winners released today.
The names of all prize winners will be listed on the Cash and Cars Lottery website at cashandcarslottery.ca beginning today.
Cash and Cars Lottery Draws
Alberta (October 22, 2019)- "It's donating with a chance to win, so it's a win-win".
That's how Lawrence Chang of Leduc described his win when told his lucky ticket number 700737009 had just won him the Alberta Cancer Foundation You Win 50 draw. His half was $900,000 cash.
Anica Hicks of Calgary had a similar comment when told that she had just won the third grand prize in the Alberta Cancer Foundation Cash and Cars Lottery. She had the choice of a $270,000 annuity of $4,500 a month for 60 months or $250,000 cash. She decided to take the $250,000 cash.
"It's important to give back to charity, so we buy tickets for all the lotteries," she said. Her winning ticket number was 302164004.
Winners for the Cash and Cars Lottery 2,675 prizes worth $3.8 million and the You Win 50 were drawn in Calgary today.
A lucky Edmonton man won the lottery's first grand prize package that includes a Kimberley Homes furnished show home in Edmonton, a 2019 Honda Civic Hatch Sport CVT and $10,000 cash. Joseph Andrews was holding ticket number 106617001. His prize is worth more than $1 million.
A Brooks man is now the recipient of the lottery's second grand prize package in Calgary. Lyle Conners now owns a Truman furnished Brownstone in Calgary's University District, a 2019 Honda CRV LX AWD and $10,000 cash, all worth a total of more than $800,000. Mr. Connors was holding lucky ticket number 207280001.
The annual lottery supports the Alberta Cancer Foundation, which is the official fundraising partner for all 17 Alberta Health Services cancer centres in the province, including the Tom Baker Cancer Centre in Calgary and the Cross Cancer Institute in Edmonton. Funds raised from the lottery allow the Alberta Cancer Foundation to strategically invest in breakthrough cancer research, clinical trials and enhanced care initiatives at all cancer centres in the province. The lottery makes life better for Albertans and their families facing cancer.
Other major lottery winners are:
2019 BMW X3 xDrive 30i -JUNE OLESKY of Calgary Ticket #205511002
2019 Infinity QX60 -CORI WILLIAMS of Spruce Grove Ticket #402203003
2019 Ram 1500 Tradesman Crew Cab 4X4 -GARRY HOLMEN of Bentley Ticket #400284009 (Garry and Denise have been buying a ticket every year since 2007. She is a cancer survivor).
2019 Hyundai Santa Fe Ultimate 2.0T AWD-DAVID MCGARRY of Redcliff Ticket #102898001
2019 Mini Cooper Countryman All4-RYAN AND JACKIE GARDNER of Peace River Ticket #111805001
2019 Toyota RAV4 XLE-BRIAN AHORNER of Airdrie Ticket #400374008 (He says he buys tickets every year to help the foundation. He has family members who passed away with cancer.)
2019 Acura ILX Premium -CAROL BEAUPRE of Edmonton Ticket #303020002 (She says she always buys tickets to support the foundation and says she knows a number of people impacted by cancer, including her mother. She said she was thrilled to win. It made her year.)
The names of all prize winners will be listed on the Cash and Cars Lottery website at cashandcarslottery.ca beginning today.

'I'm sorry': Calgary parents plead guilty to neglect of disabled adult son
CALGARY — A Calgary mother broke into tears Friday after she and her husband pleaded guilty to failing to provide the necessaries of life for their severely disabled adult son.
Malinda Phillips and Jonathon Grunewald entered their pleas in Calgary's Court of Queen's Bench.
In an agreed statement of facts, court heard that the 29-year-old man was mostly confined to his bedroom over five years. He had been diagnosed at birth with severe cerebral palsy, a seizure disorder and brain damage.
He was rushed to hospital in October 2020 when he was found unresponsive in the family's home.
"He was admitted in critical condition, in a state of shock, and displaying the profound effects of hypothermia, sepsis and weighing only 43 pounds," said Crown prosecutor Janice Walsh.
Hospital officials alerted Calgary police and officers charged the couple last year.
"I'm sorry," sobbed Phillips before entering her guilty plea.
A sentencing hearing is be scheduled April 8. Court heard lawyers expect to present a joint recommendation for the sentences.
Walsh told court that Phillips and Grunewald admitted that their son hadn't used a wheelchair for three years and "was essentially bedridden, except for special occasions including family dinners and outings."
They were offered help for their son and in 2015 they began receiving $1,768 a month from Alberta's Assured Income for the Severely Handicapped program.
Walsh said Phillips didn't trust the medical community.
"(Phillips) acknowledged she had been offered home care assistance but turned it down as she did not believe it would be beneficial," Walsh said.
The mother also admitted to withholding food from the son four to five days a week.
"She acknowledged that this has been going on for the past four to five years and she noticed his medical condition declining about three years ago but did not take him to the doctor," said Walsh.
Court heard that Phillips was in a car accident in 2015 and suffered from depression and back pain. She would put her headphones on and "zone out," taking three- to four-hour naps during the day.
Grunewald, who worked during the day, took over caring for his son in the evenings, said Walsh.
"He was aware that Malinda was not caring for him during the days but did not want to 'pick a fight over it,'" Walsh said.
She added the son was not given any liquids until his father gave them to him at dinner.
Grunewald admitted the family had been offered fully funded, in-home medical assistance five days a week. He knew his wife had refused the service and "did not press the issue," said Walsh.
The son now lives in a care home. Walsh said he has gained weight, increased his mobility and can sit in a wheelchair.
This report by The Canadian Press was first published Jan. 21, 2022.
Bill Graveland, The Canadian Press
Alberta RCMP investigating after child found wandering on highway near St. Paul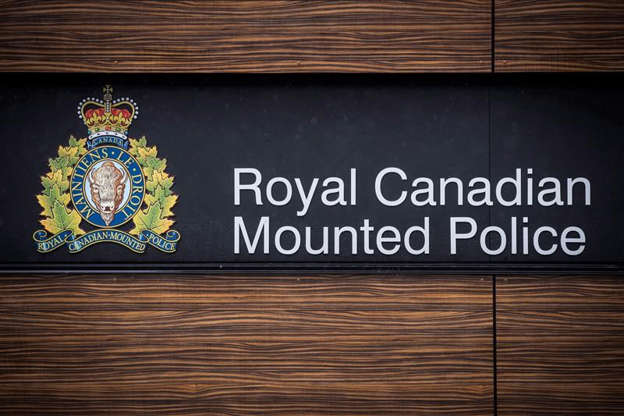 ST. PAUL, ALBERTA — Alberta RCMP say they are investigating after a child was found wandering on a highway near a town northeast of Edmonton earlier this week.
Police in St. Paul say in a news release that they received a report about the child at about 9:30 a.m. Tuesday.
They say a concerned motorist found the child on Highway 881 near Township Road 582 and brought the child to the RCMP detachment.
Police say they have started an investigation and are looking for dashcam footage from the area on Tuesday morning.
Earlier this week, St. Paul Education issued a statement on its website saying it was investigating after kindergarten student remained on a bus after it was returned to the driver's yard following morning drop off.
They say the child left the bus and found their way to a road in a rural area, where a concerned citizen intervened and took the child to the RCMP.
"Drivers are trained to do a mandatory walk through of their bus to ensure it is empty before leaving it," said the statement from board chairwoman Heather Starosielski and Glen Brodziak, superintendent of schools. "Our initial review indicates this was not done."
They said the driver has been removed from his duties pending an investigation.
The statement said schools also typically call home to confirm any student absences.
"Our normal procedure is for schools to start to make in-person phone calls at 8:45 a.m. each day beginning with the youngest children first," it said. "The delay in noting the absence was in part due to the large number of absences that day in the school as a result of several buses not running due to varying road conditions."
The statement said the school division is reviewing its transportation practices as well as its student absence reporting process.
"We will also fully co-operate should there be an RCMP investigation," it added.
They said they are thankful for the safe return of the child and the quick response from the concerned citizen.
Environment Canada shows the temperatures in the area hovered around -24 C on Tuesday.
This report by The Canadian Press was first published Jan. 21, 2022.
The Canadian Press