"Davos Elite at it's worst" Poilievre grills Carney for killing Canadian jobs while heavily investing in regions with serious human rights issues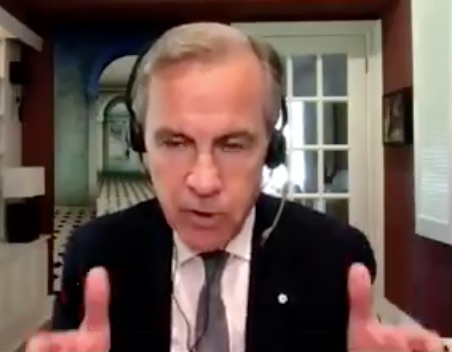 Former Bank of Canada Governor Mark Carney addressed a Federal Industry Committee hearing Thursday. That gave Conservative shadow critic Pierre Poilievre the opportunity to point out several disturbing realities regarding the work of Brookfield Asset Management. Mark Carney is Head of Impact Investing at Brookfield.
These compelling exchanges give disturbing insight into the movement to ditch oil and gas production in favour of renewable power. The videos clearly point out some of the issues regarding links to human rights abuses and widespread use of coal fired power.
From the Facebook page of Pierre Poilievre
Davos elite Mark Carney tells Industry Committee he opposes western Canadian pipeline project, but supports his company's multibillion-dollar-pipeline investments in Latin America and the Middle East.
He can make money off fossil fuels abroad, but Canadian workers can't do so at home.
Face it: the Davos elites are screwing working people.
Here's a millionaire whose company invests in Middle East & South American fossil fuels, but he wants to shut down pipeline jobs in Canada.
He makes a fortune, while turning other people's lives upside down.
In this exchange Poilievre asks Carney to acknowledge that Brookfield Asset Management buys about 50% of the raw material they use to build solar panels from coal-powered plants in China. The main product is suspected by US Lawmakers (from Reuters) of being produced in work camps in the region where the Chinese Communist Party is punishing the local Uighurs population.
In a closing statement on his social media page Poilieve posted a follow up question for Canadians.
From Pierre Poilievre's Facebook page
Carney is lecturing business about putting human values before shareholder profits.
He had a chance to put his money where his mouth is today, by recognizing the Uyghur genocide & risk angering China where his company has billions in business.
Did he choose people or profits?
TC Energy expects cost of Coastal GasLink pipeline project to rise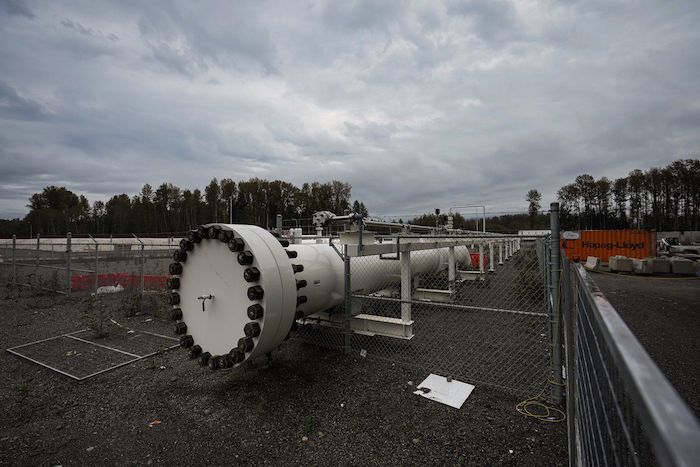 Calgary – TC Energy Corp. says it expects what it is calling a material increase in the cost of its Coastal GasLink pipeline project.
The company says it continues to face significant cost pressures in Western Canada relating to labour costs and shortages of skilled labour, along with contractor underperformance and disputes.
TC Energy says the project has also been hurt by other unexpected events including drought conditions, and erosion and sediment control challenges.
It says it expects to provide an updated capital cost estimate early next year that will incorporate the recent developments.
In July, the company said it expected the cost of the project spanning northern British Columbia had risen to $11.2 billion compared with an earlier estimate of $6.6 billion.
The 670-kilometre pipeline, which aims to carry natural gas across the province to the LNG Canada processing and export facility in Kitimat, B.C., is 80 per cent complete.
This report by The Canadian Press was first published Nov. 29, 2022.
Companies in this story: (TSX:TRP)
Line 5 shutdown 'draconian,' both sides must consider 'imperfect' alternatives: judge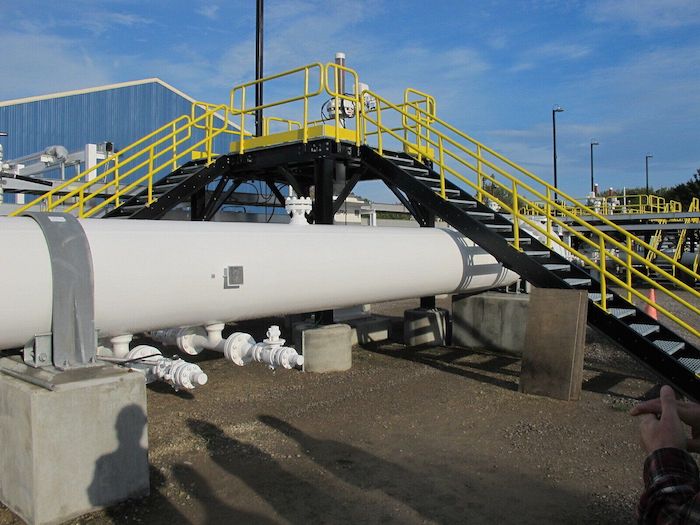 Washington – A judge in Wisconsin is ordering Enbridge Inc. and an Indigenous band to confer about "imperfect" alternatives to shutting down the cross-border Line 5 pipeline.
District Court Judge William Conley calls the prospect of shutting off the line "draconian" and wants Enbridge and the Bad River Band of the Lake Superior Chippewa to explore other options.
Conley also rejects outright Enbridge's request that the band be ordered to allow the company access to its tribal lands in order to perform inspections and maintenance on the line.
He says the trial evidence has not shown that the band is violating a 1977 bilateral treaty on pipelines by rejecting the company's proposals to fortify the line, which crosses their territory in Wisconsin.
In September, Conley denied Bad River's motion for a summary judgment that would have shut down the pipeline, citing potential economic and foreign policy implications.
Today's ruling calls on both sides to meet before Dec. 17 to find a solution that would mitigate the risk of a near-term spill without closing the pipeline down.
The band has yet to propose a potential solution that would not require a total shutdown, Conley writes, a prospect he describes as "draconian injunctive remedies."
"The court must consider what alternative steps, however imperfect (particularly in the longer run), would reduce the risk of an oil spill in the near term," the decision reads.
If possible, those steps should also preserve the operation of Line 5 "for those areas of the United States and Canada that currently depend on it."
This report by The Canadian Press was first published Nov. 28, 2022.