COVID cases plummeting in Central Alberta, except in Wainwright area
Covid-19 cases in Central Alberta Zone are dropping drastically. Just 19 new cases were reported from August 7 to August 13.
More than half of the remaining 81 active cases in Central Alberta are in the Wainwright area where 44 people are battling COVID.
The number of cases have plummeted in Beaver County at 3, and Starland County at 1.
Wainwright area at 45 account for 170 out of the 224 cases in Central Alberta. Here's the Central Alberta breakdown in cases including the 8 municipalities with no cases at all.
Central Alberta Communities – Active Cases
MD of Wainwright – 44

Red Deer – 10
Settler County – 6

Vermillion River County – 5
Flagstaff County – 3
Lacombe County – 3
Beaver County – 3
Red Deer County – 3
Drumheller – 2
Starland County – 1
Kneehill County – 1
Camrose – 1
Lacombe – 1
Mountain View County – 1
Paintearth County – 0
Sylvan Lake – 0
Special Areas 2 – 0
Provost County – 0
Camrose County – 0
Clearwater County – 0
Wetaskiwin – 0
Olds – 0
Ponoka County – 0
Two Hills County – 0
Wetaskiwin County- 0
Minburn County – 0
Special Areas 4 – 0
In the City of Red Deer there are 10 active cases. 2 in "North" Red Deer, 2 in "South-West" Red Deer, and 6 in Red Deer – East.
Here are the total number of cases for the entire province including all the recoveries.
Local brewery, Hawk Tail, releases new beer in honour of Alberta growers. Special release event Friday in Rimbey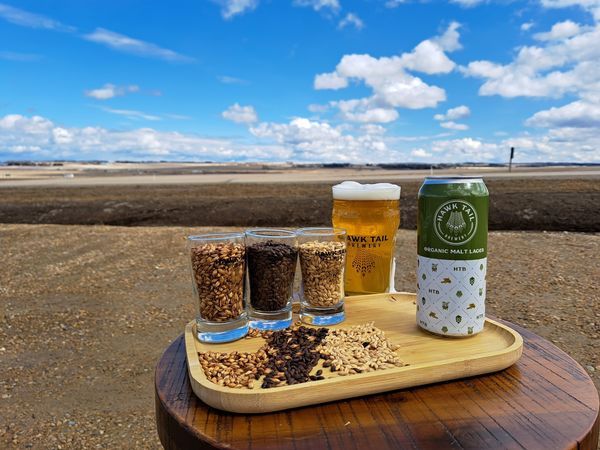 News Release from Hawk Tail Brewery
Small-batch brew meets soil health movement in Alberta. Nothing is more satisfying than ingredients that taste great and are good for the environment.
WHAT: In anticipation of its latest release, Hawk Tail Brewery announces a special tapping for its latest creation made from ingredients grown literally in their own backyard. Created with agriculture in mind, the lager is a great way to showcase unique Alberta products like grains, which form malt – a key ingredient in beer.
As the name suggests, Organic Malt Lager is brewed using quality, organic ingredients. However, the vision of this beer extends beyond ingredients and into the soil.
"As a locally owned and operated brewery, we strive to create traditional and refreshing beers as timeless as the agriculture that produces our grains and the environment it thrives in," explains Randall Vandenhoven, co-owner of Hawk Tail. "This marks an especially poignant stage in Canada's movement towards sustainability as more breweries work to reduce their ecological footprint."
Most traditional grain and hop farms use pesticides and chemical fertilizers, which can have negative environmental impacts. Instead, the company worked with two notable local companies focused on organic, wholesome food: Kettle Ridge Organics and Replenish Nutrients. With both companies certified organic and focused on soil health, Kettle Ridge Organics and Replenish Nutrients believe that only good barley can grow in good soil. Good beer is a bonus.
"Taste-wise, you wouldn't be able to tell the difference between an organic and a non-organic beer. However, as a proud Albertan, I wanted to enjoy a beer knowing it was as easy-drinking as it was easy on the environment," stated Chris Simeniuk, beer enthusiast and owner of Kettle Ridge Organics.
WHEN: May 13, 2022
WHERE: Organic Malt Lager release party starts at 5pm on Friday, May 13th at the Hawk Tail taproom at 6311 52nd St, Rimbey, AB T0C 2J0, Canada. 20 oz pints of Organic Malt Lager is on special $5.50 throughout the evening.
HOW: For more information, visit Hawk Tail's Facebook page: https://www.facebook.com/hawktailbrewery
If you happen to miss out on the event on May 13, Hawk Tail's taproom is serving limited quantities of Organic Malt Lager in both pints and growlers, and a small number of kegs are also available. Additionally, Hawk Tail's Organic Malt Lager is available at liquor stores across the province in 473ml cans.
ABOUT HAWK TAIL BREWERY
As a locally owned and operated brewery, we strive to create traditional and refreshing beers as timeless as the agriculture that produces our grains and the environment it thrives in. We pride ourselves on a local experience; quality local ingredients and small-batch production are our focus. Learn more about our beers and our taproom at hawktailbrewery.com.
ABOUT KETTLE RIDGE ORGANICS
Kettle Ridge Organics is a certified organic grain farm near Alix in Central Alberta, Canada. We are a family-owned and operated farming operation that plant and harvest our crops, fix our machinery, and perform almost every other task on a prairie grain farm. For more information, visit www.kettleridgeorganics.ca.
ABOUT REPLENISH NUTRIENTS
Replenish Nutrients delivers leading regenerative fertilizer solutions to support a farm system that puts healthy soils and grower profitability back on the table. We've developed a sustainable alternative to synthetic fertilizers that enhances overall soil function and biology by combining Canadian-sourced nutrients with our proprietary delivery system. To learn more about Replenish Nutrients products, visit www.replenishnutrients.com.
The Home Health Monitoring Program Really Helped Me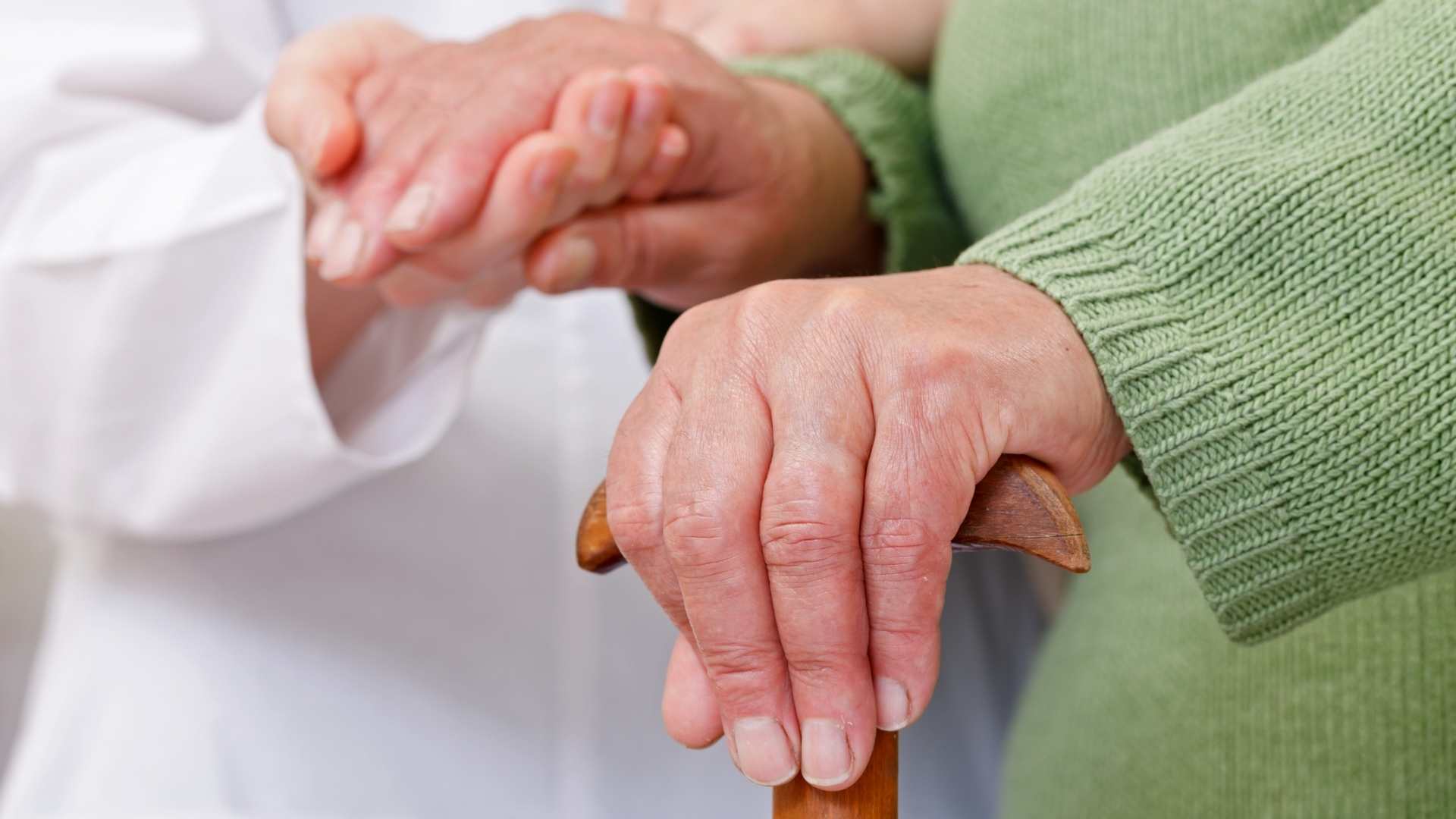 David has had diabetes and high blood pressure for a number of years and through much of this time, he did not have good control of either of these health conditions. However, he was not overly concerned as he felt fine. When RDPCN staff was looking for suitable candidates from his doctor's clinic for the Home Health Monitoring program, they asked if he would participate. Although it is unusual for him to volunteer for anything he did
agree to this.
David had a visit with the nurse to get all the base data and learn about the program. He soon received a call back to say that his heart rhythm was very slow. He ended up seeing a cardiologist and being diagnosed with heart flutter. He is under observation to decide on future treatment as he makes lifestyle changes. He may not have learned about this issue if he had not volunteered.
Being part of the 3-month monitoring project has helped David to improve how he looks after himself. He has lost 40 pounds. He has significantly decreased his snacking and improved his eating. His medications have decreased. His blood glucose has gone from very high to well within the normal range. His blood pressure is significantly improved. He walks more than 100 minutes almost every day and thoroughly enjoys that. He says the walking is key to keeping him on track.
His three months on the program ended near the end of December but he has continued all of the monitoring himself as he says "It keeps me honest. The program has helped me realize the importance of looking after myself. "
He is very thankful that the RDPCN nurse approached him to be part of the Home Health Monitoring program and that he took the risk of volunteering. He is way healthier now!
Click here to read more stories of success.
Click here to visit the Red Deer Primary Care Network.