City staff will still wear masks after province eases mandates for Albertans
Provincial mask requirements lifted as of March 1
On Saturday, February 26, 2022, the provincial government announced that Alberta would move to Step 2 of the plan to ease public health measures, effective
March 1.
In line with this announcement, the following changes will occur at City of Red Deer facilities:
• Changes to masking requirements:
 Masking will no longer be mandatory for the public in City facilities
 City of Red Deer staff will continue to wear masks
 Masking continues to be required on public transit as per the provincial government
• Youth screening for activities and sport will no longer be required
• Capacity and gathering limits will be removed
As we move forward with the easing of restrictions, Red Deerians are reminded to continue treating others with kindness and understanding. Please remember that everyone will adjust to these changes in different ways. We ask the community to show grace and patience as comfort levels may vary.
If you feel unwell or have symptoms, please stay home. We will continue to offer a flexible cancellation/refund policy for those who are unable to participate in pre-scheduled programming at recreation and culture facilities. For refund inquiries, please call 403-309-8411 or email [email protected]
For more information on the provincial easing of restrictions please visit: https://www.alberta.ca/covid-19-public-health-actions.aspx
City extends new $1 million line of credit to Westerner Exposition and calls for a 15 year Master Plan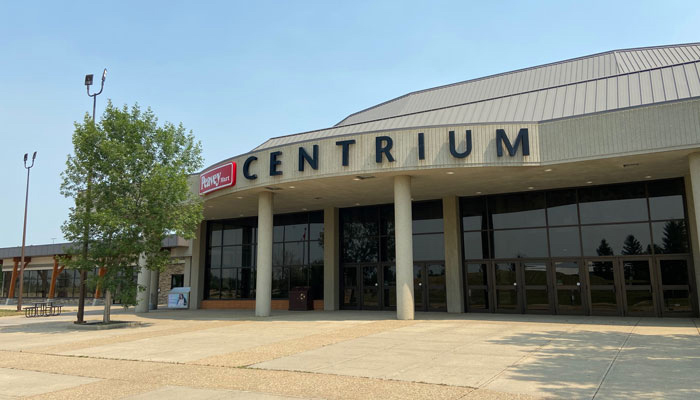 City remains committed to supporting the financial sustainability of Westerner Exposition Association
Following the first annual review of the Westerner Exposition Association (WEA) Relationship Framework Agreement (RFA), City Council unanimously approved several recommendations to assist The Westerner in regaining financial sustainability, while meeting existing loan agreement timelines.Among these, Council approved the following recommendations by administration:
In 2023, begin the development of a Master Plan for the Westerner, which is expected to cost $100,000. The recommendation is that this cost be equally split between The City and WEA. The Master Plan, recommended in the RFA, is a 15-year vision that will include land use, access and multi-modal transportation, building design principles and site servicing.
Support short-term cash flow for the Westerner by providing a $1 million line of credit for WEA to cover expenses prior to realizing event revenue. This contingency loan is seen as emergency funds, with an expectation for it to be paid back once revenue is realized and only used after their current line of credit. At today's meeting, Council approved first reading of the borrowing bylaw to accommodate this.
Amend the repayment formula for the $19 million Exhibition Hall loan agreement for five years to allow time for WEA to retain sufficient cash to meet current obligations, improve cash flow and build their Major Maintenance Reserve. Administration projects that while WEA would not make a loan payment until the fifth year, there is no impact to The City's budget or to the 30-year loan payment deadline.
Amend the current RFA to have the City Manager approve all expenditures from WEA's Major Maintenance Reserve.
"This decision made by City Council is important as it is a representation of Westerner Park moving forward. We appreciate the leadership that Council has shown in recognizing our work to recover, and by putting their trust in our promising future. This support gives our Non-Profit Agricultural Society the security we need to thrive for many years to come, to continue to be the hub for major events in Central Alberta." – Mike Olesen, CEO Westerner Park
"City Council remains committed to seeing the Westerner through these tough economic times, with the ultimate goal of creating financial and operating stability for Westerner Park ensuring we can continue to attract large events and grow as a City and region. While these are difficult decisions for The City, we are confident in the Westerner and the positive and vital role it serves in our community life, economic development, and its integral place in The City's Major Event Strategy and Destination Development Framework. Our region and our province benefit from the influential role that the Westerner has, in bringing events to this province." – Mayor Ken Johnston, The City of Red Deer
Funds approved today to support WEA do not impact The City's budget, as dollars were earmarked during the 2023-2024 multi-year budget process. The approved recommendations look to balance the financial needs of WEA to regain solid financial footing, while also protecting The City's investment should financial recovery not occur.
For more information on the support The City provides to WEA, visit www.reddeer.ca/westerner.
G.H. Dawe expansion project complete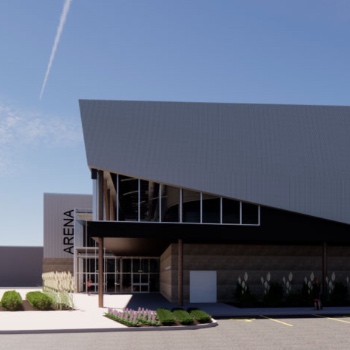 Sunday, community members visited the expanded G.H. Dawe Community Centre to experience the new spaces as part of the expansion project.
The project at the facility is jointly funded by the Government of Canada, the Province of Alberta and the City of Red Deer, and focuses on the modernization and replacement of existing spaces, as well as the addition of new amenities.
"Community and recreational infrastructure play an important role in building healthy and resilient communities," said the Honourable Randy Boissonnault, Minister of Tourism and Associate Minister of Finance, on behalf of the Honourable Dominic LeBlanc, Minister of Intergovernmental Affairs, Infrastructure and Communities. "The completion of the G.H. Dawe Community Centre expansion project is great news for Red Deer residents, as it will increase access to recreational services and opportunities to stay active. We will work with our government partners and community members across our province to turn their visions of a brighter future into a reality for all Albertans and Canadians."
"The Alberta Government is committed to helping build safe and sustainable communities," said Rebecca Schulz, Minister of Municipal Affairs. "This recreation centre will not only improve the health of those who visit it, it will enhance the long-term wellbeing of the city as a whole as a social hub and economic driver for years to come."
"We are so excited to welcome residents back to the G.H. Dawe Community Centre, and showcase its remarkable upgrades and enhancements," said Mayor Ken Johnston. "We remain grateful to the Provincial and Federal Governments for the financial support on this project, creating equitable ice distribution, geographical needs and recreation opportunities across all Red Deer, for all our residents. We can't wait for you to see it."Attendees of today's event, and future users of the G.H. Dawe will have the opportunity to experience all that the expanded facility has to offer, including:
Two NHL-sized arenas;
Fitness and programming spaces including state-of-the art fitness equipment, two group fitness studios and a 230-metre fitness track; and
Multiple public art installations.
Accessing the recreation facility is also more convenient with the outdoor upgrades which include the addition of parking and an entrance on the north side of the building, and site access off 67 Street. The G.H. Dawe Community Centre will be open with new extended operational hours, exciting new programs and adjusted admission fees Monday, March 20.
The $42 million expansion project is funded by the Government of Canada through the Investing in Canada Infrastructure Program ($15.1 million), the Government of Alberta through Municipal Sustainability Initiatives ($12.6 million), and the City of Red Deer's 2020, 2021 and 2022 capital budgets ($14.2 million).
For more information on the G.H. Dawe Community Centre expansion project, please visit www.reddeer.ca/Dawe.