City offering "virtual" fitness classes and deeply discounted recreation space rental rates for households
From the City of Red Deer
At home or with your household – new recreation opportunities available
Registration starts today for two new recreation opportunities – virtual fitness and household facility rentals.

While indoor City recreation facilities remain closed for general public use, we recognize that recreation plays an import role in supporting physical, mental and social wellbeing. With that in mind, we are excited to roll out two new programs this week.

Our new virtual fitness provides access to over 30 live classes a week, all taught by the fitness instructors you know and love. Classes are available to anyone, but recommended for those 14 and over. Virtual fitness classes are a safe, accessible and affordable way for citizens to revisit and explore fitness from the comfort of their own homes.

A monthly Virtual Fitness Pass is available for $25 per month, or single class registration is $5 per class. Passes can be purchased through Look n' Book, with classes beginning on March 15. To buy a pass or sign up for classes, please visit reddeer.ca/virtualfitness.

For those looking for in-person activities, our household facility rentals allow households

to rent specific amenities at a temporary discounted rate – $25 for one hour. Available amenities include dry space (field house, gymnasium and indoor soccer spaces), pool (Michener Aquatic Centre dive tank, lane pool and warm pool), and ice at various City arenas.
Household facility rentals can be booked starting today through an Activity Reservation on Look n' Book. Bookings will be available up to seven days in advance, with the first bookings beginning on Monday, March 15. Times will vary as these bookings are being coordinated around existing facility rentals by user groups. All participants must reside in the same household. More information is available here.
In addition to these programs, the walking track at Servus Arena will open for use through Activity Reservations on Look n' Book; reservations open today, with access beginning March 15. It is free to use the walking track, but an Activity Reservation is required; no drop in use is permitted at this time. Users must wear a mask at all times and ensure activity remains at a low intensity level.
The City continues to review and assess the services we can safely and practically offer under the existing provincial health measures. We are working towards a gradual return to services, with some additional activities targeted to begin as early as March 29, dependent on further announcements from the provincial government.
For more information on The City's response to COVID-19, visit: https://www.reddeer.ca/whats-happening/covid-19/
Today is the day! Someone supporting the Child Advocacy Centre is going to win a huge jackpot!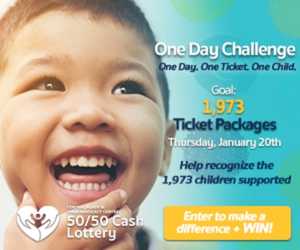 Or Call 587-272-2233
Phone lines will be open from 9:00AM – 7:30PM MTN
#CACACOneDayChallenge UPDATE
We are currently at
603
ticket packages
Goal: 1,973
We're almost half way there! Will you help us reach our goal!? Let's make a big push this afternoon to meet the challenge for these kiddos!
Thank you to those who took the Challenge and have already purchased!
Phone lines have been busy, so feel free to leave a voicemail with your details and we'll get back to you as soon as we can!
Visit our lottery website for more information, an updated list of winning numbers, and the full list of lottery rules! Or call 587-272-2233.
*Please Note: Phone lines are operated by CAC Staff. Open from 9AM – 4PM Monday – Friday. Please leave a voicemail with a detailed message & we will return your call as soon as possible.
Lottery License #578482
Skills that maintain healthy relationships
Learn ways to improve your relationship skills using the acronym DEARMAN and GIVE, from the DBT therapy perspective, presented by a PCN Mental Health Counselor, Lana.
Interpersonal Effectiveness Skills
Learning to get along with others while also asserting your own needs is essential to healthy relationships. It can be difficult to balance your own needs and the needs of others. How can you get what you need without being aggressive or neglecting of the needs of others? There are three sets of skills you will learn to help achieve this goal: objective effectiveness, relationship effectiveness, and self-respect effectiveness.