City of Red Deer introduces funding program to boost downtown development
From The City of Red Deer
New incentive program for downtown development projects in Red Deer
A new funding program has launched in Red Deer to support downtown development projects. The program aims to increase activity and growth opportunities in the Greater Downtown Area while supporting The City's overall Strategic Plan.

There are five funding opportunities in the program, including:
Facade and Storefront Improvement Rebate, intended to increase a sense of downtown pride through an investment in beautification, restoration, signage and improved security features.
Environmental Site Assessment Rebate, which supports owners of properties which require Environmental Site Assessments before redevelopment can occur.
Demolition of Vacant and Derelict Properties Rebate, which assists property owners with demolition costs to facilitate sale or redevelopment of their property.
Utility Connection Fee Rebate, which supports property owners required to replace or upgrade utility connections as part of developing or redeveloping on their property.
Residential and Mixed Use Development Grant, which promotes the development of newly constructed multifamily residential and/or mixed use units.
These opportunities will contribute to a healthy, successful downtown by improving aesthetic, encouraging developers to build residential units downtown, and reducing the costs of investing in our downtown.
"These economic development programs are taking intentional actions to incent development in our downtown," said Tara Lodewyk, Director of Planning Services. "We recognize that downtowns are the heart of our cities and play a vital role as our communities' business, administrative, and cultural centres."
Property owners and developers may apply for funding from all five opportunities for a single location, pending eligibility. The first intake occurs February 15 – March 15, 2020 and a second intake is planned for July 1 – August 1, 2020, pending available remaining funds.
For more information and to apply online, visit www.reddeer.ca/EconomicIncentives.
Telus Corp. marks opening of Telus Sky in downtown Calgary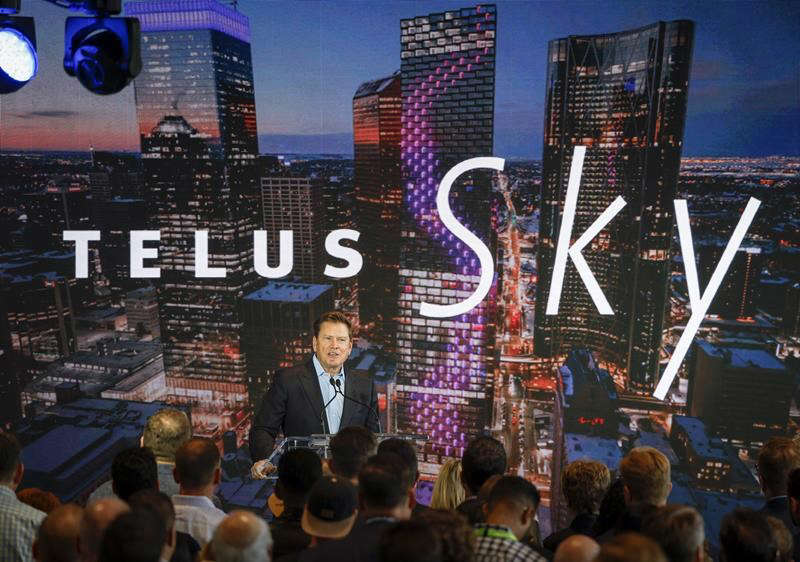 CALGARY — Telus Corp. marked the opening of its new 60-storey Calgary headquarters on Wednesday.
The new $400-million skyscraper, Telus Sky, has been in development for nine years and is now the third-tallest building in downtown Calgary. It features 750,000 square feet of office and retail space as well as 326 rental homes.
The building's eye-catching design, by architects Bjarke Ingels Group (BIG) and Dialog, along with developer partner Westbank and Allied, starts with a rectangular floorplate and then gradually twists as it rises.
Integrated into the facade of Telus Sky is Canada's largest public art display. "Northern Lights" by Canadian author and artist, Douglas Coupland, creates a light show across the building's exterior.
Telus Sky will be home to more than 1,600 Telus employees. It joins TELUS Garden in Vancouver, TELUS Harbour Toronto, TELUS House Ottawa, and Place TELUS Québec as one of the company's LEED (Leadership in Energy and Environmental Design) Platinum-certified buildings.
Among the building's environmental features is a storm water management system that recycles rainwater for use in washroom toilets, reducing the building's municipal water demand by 70 per cent.
This report by The Canadian Press was first published July 6, 2022.
Companies in this story: (TSX:T)
Amanda Stephenson, The Canadian Press
Business Spotlight: Massage Above All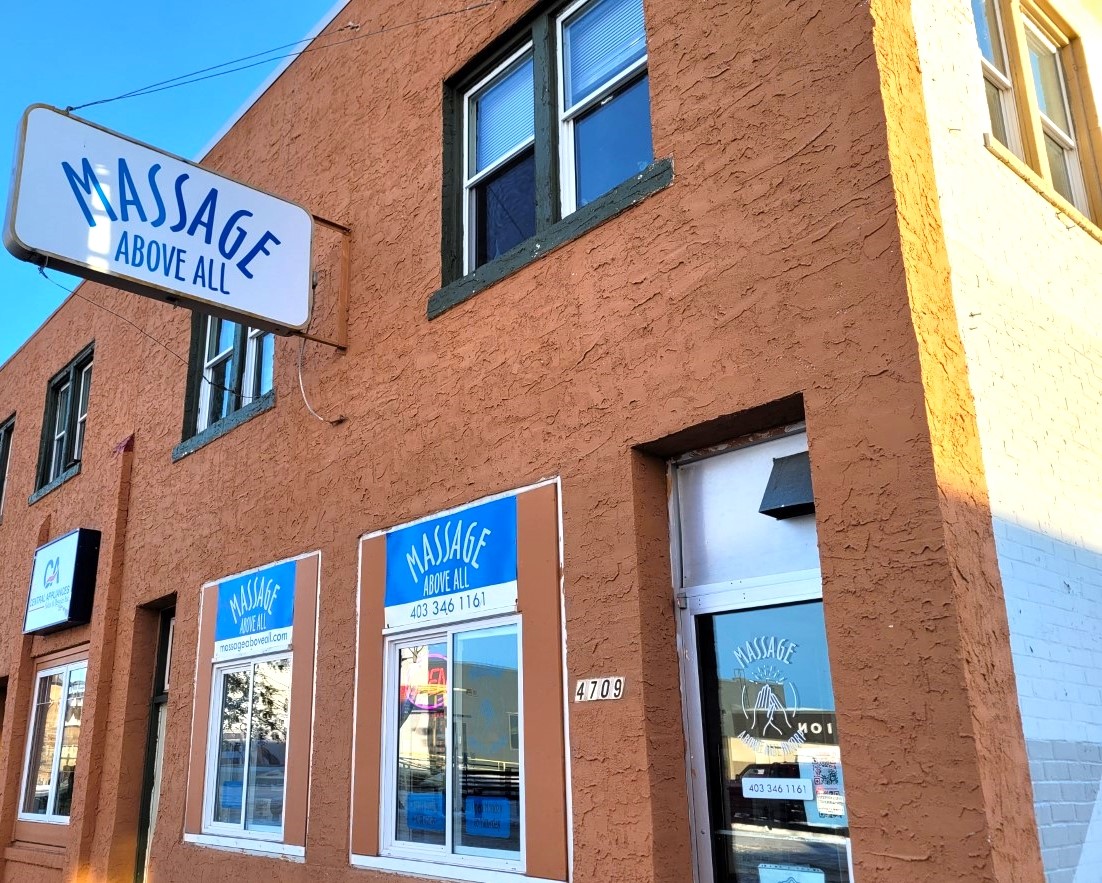 This week's Business Spotlight shines on Massage above all an excellent place to heal and relax with truly professional staff.
1. What is your business?
We are a Professional Therapeutic and Holistic Massage clinic serving Central Alberta in Downtown Red Deer since 1995.
2. When did your business open?
Originally opened in a small rental space in 1995, as we grew, it became apparent that we would need to expand. We purchased and completely renovated our current 2525 sq ft property with our clients in mind. Each treatment is spacious, clean and meets all health standards as per AHS.
3. What makes your business unique?
We are a local Massage Clinic that owns our property and has thrived in the Downtown for some 27 years: 6 treatment rooms spacious lobby. Our therapists are registered with professional associations, and as such, we can direct bill to most insurance companies. *Some conditions apply*
4. What are some products/services that you offer?
We offer Professional Massage Therapy services, including Therapeutic, Relaxation, Lymphatic, Hot Stone, Couples Massage, Reflexology, Cupping, and Craniosacral therapy.
We also offer fair trade merchandise from around the world. Stop in and see
5. Why did you choose Downtown Red Deer as the location for your business?
Personally, I chose the Downtown because our family has owned and operated businesses since 1974 when we moved to Red Deer from Calgary when my parents took over Red Deer Auction Co Ltd.
6. What do you think makes Downtown vibrant?
The unique and friendly businesses and business owners and staff.
7. Finish this sentence: I love Downtown Red Deer because…
It is the core of the city, close to home. A vibrant community with eclectic and unique shopping experiences.
For more information
Facebook – Massage Above All | Facebook
Twitter –@MassageAboveAll