Chief Clarence Louie and author Matt Tenney featured at Workforce Strategies Summit March 30 in Red Deer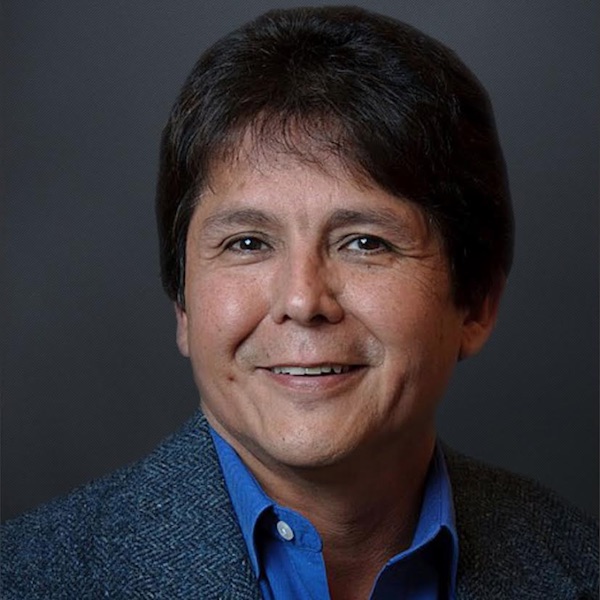 News Release submitted by the Central Alberta Economic Partnership (CAEP)
Prominent Speakers Keynote Workforce Strategies Summit
Two top caliber speakers will keynote the Workforce Strategies one-day summit in Red Deer March 30th. In the morning, social entrepreneur and "Serve to be Great" and "The Mindfulness Edge" author, Matt Tenney will share his leadership development and business success strategies. Tenney is a US-based consultant and trainer with the prestigious Perth Leadership Institute. His clients include Wells Fargo, Marriott, Keller Williams, Salesforce, United Airlines, and many other companies, associations, and universities.
In the afternoon, Canadian Speakers Bureau 5-star Indigenous inclusion, First Nation leadership and economic development expert keynote speaker, Chief Clarence Louie will share his experiences, lessons learned and business-smarts approach. Chief of the Osoyoos Indian Band for over 36 years, Chief Louie is one of six First Nations leaders to emphasize economic development to improve people's standard of living. Under his direction, the Band has become a multi-faceted corporation that owns and manages nine businesses and employs hundreds of people.
Completing the plenary sessions will be two panels of expert speakers on "Embracing the New Workforce" including topics on diversity, GenZ, and immigration, and "Automation and Technology to Fill the People Gap". The panelists include: Steve Miller, Implicit Career Search; Andrea Cassidy, Beyond Insurance; Nicole Arienzale, Fortis Alberta; Tonya Woolford, Xerox; Tom Muir, Poeta Digital; Jason Thompson, Warrior Supplies; and Dr. Joy Agnew, Olds College Centre for Innovation. The panels will be moderated by Stuart Cullum President Red Deer Polytechnic and Donna Purcell lawyer and owner of Donna Purcell QC Law.
Summit attendees can also attend private meetings with international recruitment agencies, lawyers, business consultants, and human resources professionals to discuss strategies specific to their organization's needs. Employers of all types including non-profit organizations and cooperatives are invited to attend to learn more about attracting and retaining staff for their specific sector needs.
Tickets are available through Eventbrite or from the CentralSummit.ca website until March 24. Lunch is included.
Workforce Strategies Summit is hosted by the Central Alberta Economic Partnership (CAEP) to help employers of all sizes gain insight and learn strategies for recruiting, hiring, and retaining employees. It is being held March 30, 2023 at Westerner Park in Red Deer.
Recruitment and retention related businesses including such as BusinessLink, Labour Solutions Canada, BLHR Consulting, C4ner Consulting, Golden Circle Senior Resource Centre, Camrose County, EPSS, Red Deer Polytechnic, Donna Purcell Law, Immigration Care, Digitex / Xerox, CRT Legal will be available for conversations in the business-to-business B2B Lounge.
Workforce Strategies Summit is made possible through the generous sponsorship of Community Futures Central Alberta, Olds College, Red Deer Polytech, Central Alberta Regional Innovation Network, Red Deer Chamber, Burman University, Fortis Alberta, and Canadian Immigration Visa Services. Donna Purcell QC Law, Pinnacle Communications & Media inc, Waste Connections Canada, Digital.ca / Xerox and JEDI.
Canadian Press NewsAlert: Suncor cutting 1,500 jobs
Suncor Energy Inc. says it is cutting 1,500 jobs by the end of the year in an effort to reduce costs and improve the company's lagging performance.
The Calgary-based energy company says employees were informed in an email this afternoon.
More coming.
The Canadian Press
Peavey Industries LP, the Red Deer-based retailer, has announced the acquisition of long-term partner and fellow Red Deer stalwart, Guy's Freightways.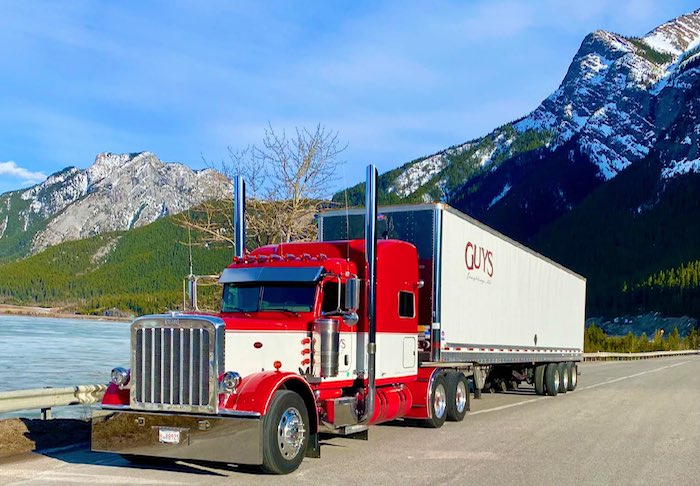 News release from Peavey Industries
Guy's Freightways, a leading logistics and transport company established in 1975 by Bernie Schwartz, began its journey as a single truck operation delivering products to just six Peavey Mart stores. Today, with 16 full-time trucks and 43 trailers, Guy's has evolved alongside Peavey Mart, now part of Peavey Industries LP, to service their vast retail network across in Canada.
National Farmway Stores, founded in 1967 and later rebranded as Peavey Mart in 1975- has grown exponentially over the decades. Today, Peavey Industries LP (Red Deer, Alberta) has more than 160 retail locations with its brands Peavey Mart, ACE Canada & MainStreet Hardware, with Guy's Freightways being instrumental in ensuring reliable product delivery to many of these stores in Canada.
The acquisition will see Guy's Freightways operate as a subsidiary of Peavey Industries LP. This strategic move solidifies an already close relationship that has endured for nearly 50 years. Peavey Industries LP recognizes the enormous value that Guy's Freightways has brought to their operations, having played a pivotal role in their expansive growth over the years.
'We've had a great relationship with Peavey for 48 years, so it was only natural to have Peavey continue the Guy's legacy. I'm thrilled for our people to be able to continue being a part of the Peavey family' said Todd Schwartz, Guy's Freightways.
'Today marks a historic moment for both Peavey Industries LP and Guy's Freightways,' said Doug Anderson, CEO of Peavey Industries LP. 'By formalizing this symbiotic relationship, we are enhancing our operational efficiency while preserving Guy's Freightways' legacy. We look forward to continuing our growth journey together.'