Changes to Sylvan Lake Smoke Free Bylaw
The Town of Sylvan Lake has expanded its Smoke Free Bylaw. In recent months, the Town of Sylvan Lake has experienced an increase in public requests for stricter smoking regulations within the community. On May 28th, Town Council passed an amended Smoke Free Bylaw with new smoking restrictions. Highlights of these new restrictions include:
• A revised definition of 'Smoke' or 'Smoking' to include:
To inhale, to exhale, burn, or have control of a lighted cigarette, lighted cigar, lighted pipe, a hookah, and electronic cigarette or vape, or other lighted smoking implement designed to burn or heat tobacco, cannabis, or any other weed or substance for the purpose of inhaling or tasting of its smoke or emissions.
• Smoking of any of the above is restricted within a:
Public park or playground property, school property, child care facility property, a playground, a sports or playing field, a skate park or bike park, an outdoor theatre, an outdoor pool or splash pad, and a municipal facility that is frequented by children.
• The distance allowed for smoking from an entrance or exit has increased from 3 metres to 5 metres.
Town staff will now set to work on signage to communicate the Town's new smoking restrictions, which will be in place for the summer. Enforcement of the bylaw changes will take more of an educational approach until signage is in place.
A new Cannabis Consumption Bylaw is expected to come forward to Council on June 11th, which is separate from the Smoke Free Bylaw, and will regulate public consumption of non-medical cannabis once the federal government legalizes the substance later this summer.
See more stories on Todayville.com
Judy's story: I'm on the healthy road!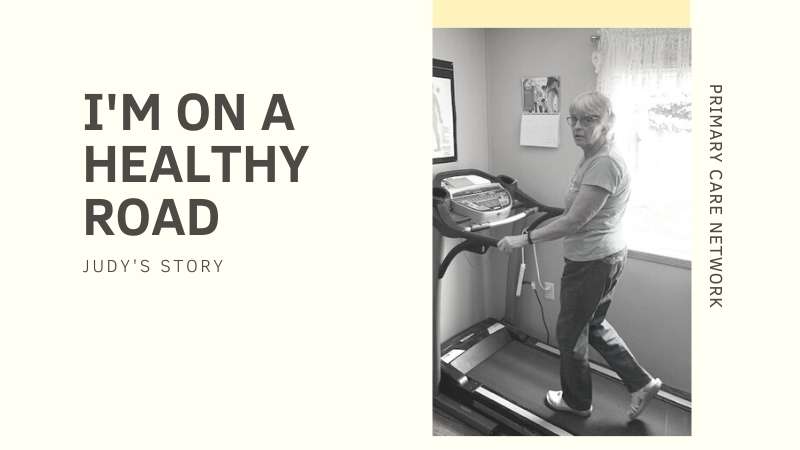 On the Healthy Road!
My journey to better health starting when my doctor told me my blood sugar was at pre-diabetes levels, my blood pressure continued to require medication and I had weight to lose.  He sent me to see the RDPCN nurse. After some appointments there, the nurse referred me to the Health Basics program.
Exercise was my downfall. Working from home, I always found something else to do rather than exercise.  Health Basics increased my awareness. I tracked what I was eating and became more aware of what I ate, when I ate and why I ate. I also realized things that would make me healthier that I wasn't doing.  I realized being healthy is a process and I took one healthy step at a time. I also became aware of the wider variety of options for healthy lifestyle.
My husband and I visited friends over the summer and noted they had lost weight.  This stimulated us to pay even more attention to our food intake. As a result of our overall efforts, I have lost about 32 pounds and my husband has lost 37. My blood sugar is now in the normal range. I have had significant decrease in my blood pressure medication. I have more energy. I enjoy exercising more as it is easier to move around and I have less arthritis pain. Health Basics is an excellent class- it started me on the healthy road. I also have much more confidence in my future health.
Click to learn more about the Red Deer Primary Care Network.
Read more success stories from the Primary Care Network.
Smiles Thru Lindsey reaching out with a new video message and urging Albertans to look out for each other at this challenging time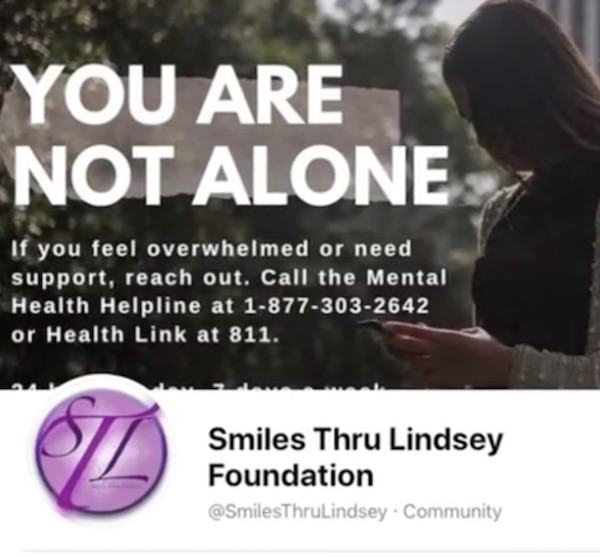 The holiday season is well behind us, we're heading into the coldest part of the winter, and although the days are starting to grow longer there's still a definite lack of daylight in our lives.  The winter blues are a real thing and this year we have COVID, a whole new serious problem to add to our mental health issues.
COVID is also the reason the Smiles Thru Lindsey team has not been able do public events for many months.  Unable to reach out physically through school visits and fund raisers, Smiles Thru Lindsey is reminding Central Albertans to check in on each other.  Also, please follow the Smiles Thru Lindsey Facebook page .  They'll lead you to the resources you or your loved ones need right away.
Meet Lindsey and the Smiles Thru Lindsey team in this powerful video.  …And remember to check in on the people in your life.
If you'd like to help Smiles Thru Lindsey with a donation please click here.