Carbon Levy's Impact On Local Businesses Concerning For Chamber Of Commerce
By Sheldon Spackman
After three and a half months of Alberta businesses living with the new Carbon Levy, the Red Deer and District Chamber of Commerce is voicing concern over the impact it's having. The Chamber sent out a survey to 121 of it's members from a cross section of industries recently to find out more about what impact, if any, Alberta's Carbon Levy is having on them and the results are raising concerns.
Interim CEO Rick More points out most Central Alberta businesses are reporting higher costs and reduced profits during a fragile economic climate of low growth and high unemployment. The Chamber shared these statistics to paint a clearer picture of what is taking place:
75% of polled Central Alberta businesses are facing higher costs from their vendors and suppliers because of the carbon levy but only 32% passed on cost increases to their customers.
As a result of the carbon levy, 44% of businesses report they expect to reduce their spending, 22% expect their sales to decline, and 60% expect their profits to decline.
27% of businesses made changes to their operations to reduce or mitigate costs incurred from the carbon levy. Some methods included cutting the frequency of transportation activity, heating buildings less, and installing LED lights, other businesses had to resort to reducing hours, wages, and even cutting staff.
Downtown shoppers could win $1,000.00 a week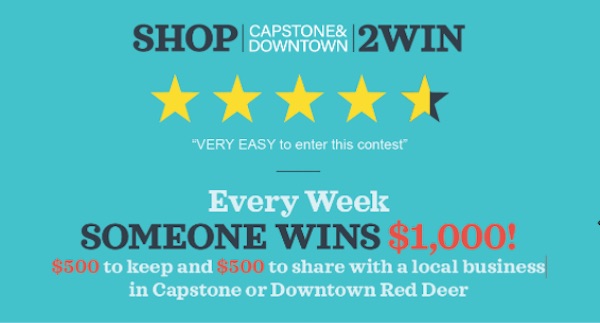 Support local
businesses in
Capstone &
Downtown Red Deer
Save receipts of $25 or more
(including taxes)
Upload photos of all
your receipts weekly
Digital receipts, third party delivery app receipts and Google reviews are all acceptable entries.
Scott Robinson is the new CEO of the Red Deer & District Chamber of Commerce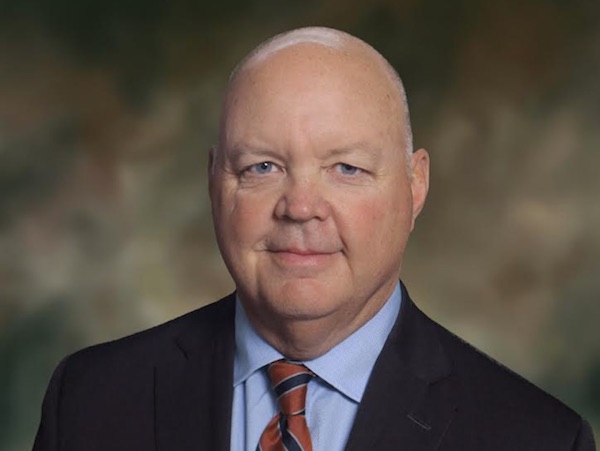 News release from the Red Deer & District Chamber of Commerce
Chamber announces hiring of Scott Robinson as CEO
The Board of Directors on behalf of the Red Deer & District Chamber of Commerce is pleased to announce the hiring of Scott Robinson for the position of Chief Executive Officer.
Scott brings a wealth of experience to the Chamber that includes over twenty-five years of executive and managerial experience, working with organizations of all sizes. Notably, Scott acted as CEO for the 2019 Canada Winter Games in Red Deer, and as Executive Director of the Hockey Alberta Foundation. Most recently, Scott has operated his own consulting practice, and has been the acting CEO of the Central Alberta Sport Authority.
Scott's experience in leadership also led him to pursue a Master of Arts Degree in Leadership with Royal Roads University, where he was awarded the Founders Award for Excellence in Sustainable Leadership.
An avid community volunteer, Scott has board and volunteer experience including time with Red Deer Polytechnic, The Donald School of Business, Westerner Park Governance Committee, Alberta Parks Recreation Association among others.
Scott shared his thoughts on being appointed as the new CEO of the Chamber, "I am very excited to join the Chamber of Commerce team and want to thank President Matt Cassidy and the Chamber Board for choosing me to help lead the Chamber along with a dedicated and talented staff. Red Deer is such an amazing community, and we have a dynamic and world leading business community that I look forward to listening to and learning from in the months ahead".
President Matt Cassidy commented on behalf of the Chamber's Board of Directors, "After an exhaustive search this fall, the board is confident in Scott's experience and ability to lead the Chamber forward, and to propel the successful legacy of the Chamber in support of our membership, and the business community as a whole."
Scott starts with the Chamber January 17, 2022.
The Red Deer & District Chamber of Commerce is a non-partisan, collaborative leader in building a vibrant community and fosters an environment where businesses can lead, be innovative, sustainable, and grow.