Canada's position in the global online gambling market, how growth is accelerating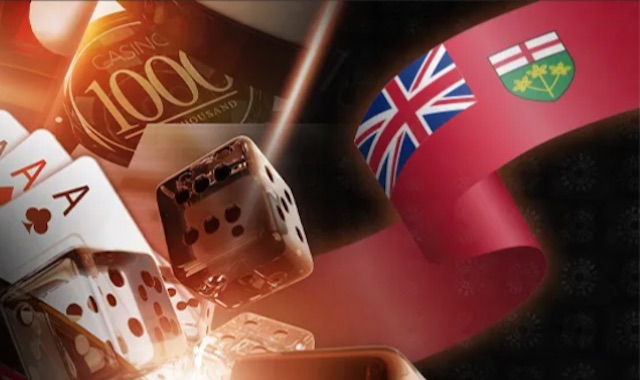 Canada has emerged as a pivotal player in the global online gambling landscape. With Ontario's recent legalization of online gambling, the country has set a robust precedent for managing and regulating this industry. The Ontario model demonstrates the potential of directing the market towards licensed operators, ensuring a safe and fair environment for players.
How is Ontario's Gambling Market Doing So Far?
The iGaming Ontario (iGO) Q1 2023-24 report reveals a total wager of $14.0 billion, excluding promotional wagers. Between April 1 and June 30, 2023, the gaming revenue stood at $545 million after subtracting player winnings from cash wagers; this figure doesn't consider operating costs or other liabilities. The period saw 46 Operators and 71 gaming websites engaged in trading. There were approximately 920K active player accounts in Q1,
but this doesn't mean unique players since an individual can have multiple accounts. Each active player, on average, spent $197 monthly.
A majority share of the market was occupied by casino games (slots, table games, bingo), which contributed to almost $11.6B (83%) of total wagers and garnered $392M (72%) in revenue. Betting, covering sports, esports, and novelty bets, contributed $2B (14%) to total wagers, bringing in $138M (25%) in revenue. Peer-to-peer poker, on the other hand, recorded $350M (3%) in total wagers and revenue of $15M (3%).
Revenue by Gambling Type
In the previous year, casino games dominated with $28B (78%) of wagers and contributing $940M (67%) of revenue. Partly, thanks to offers such as the Wheelz casino bonus codes, this type of gambling is still the most popular. Betting, encompassing sports and esports, contributed $7B (20%) to wagers and $433M (31%) in revenue. P2P poker made $992M (3%) in wagers and $40M (3%) in revenue. For detailed Year 1 data, refer to iGO's FY 22-23 Q4 & Full Year Report. iGO will consistently release market reports at least quarterly as part of its transparency initiative.
Legal Operators in Ontario
Operators like 888casino, 888sport, Bally Bet, bet365, BetMGM, Ruby Fortune, Slots Magic, and Spin Casino are renowned global players in the gambling industry. Some of these are part of the flourishing Ontario sports betting market, and others are casino-focused, but one thing is clear – it's no surprise those are approved for operation in the Ontario gambling market. They operate in multiple countries and jurisdictions, upholding high standards of licensing and credibility. With a robust reputation built over the years, these entities have firmly entrenched themselves as trusted names in the gambling world, ensuring a rich history of excellence and integrity.
The Low Gambling Age in Ontario Is a Big Contributor
The decision to set the gambling age at 19 in Ontario plays a pivotal role in the expansion of the industry within the province. A younger age limit inherently broadens the demographic that can legally participate, tapping into a market segment that is often tech-savvy and more inclined towards online platforms. This age threshold, which is on par with the legal drinking age in Ontario, acknowledges a consistent approach to age-related rights and
responsibilities.
The Rest of Canada
Online gambling in Canada remains a topic of ambiguity and evolving regulations. The 1990's saw the emergence of the nation's first online casinos, albeit with limited offerings and regulatory concerns. Presently, the online gambling scene has expanded dramatically, encompassing a broad spectrum of games. The Canadian Criminal Code only permits gambling under provincial licensing, making intra-territorial online casinos illegal, but not
those offshore. Notably, Ontario pioneered a legalized online gambling market in April 2022. Each Canadian province has specific regulatory bodies and varying legal gambling ages.
In Canada, each province has specific online gambling regulations. In Alberta, 18-year-olds can gamble on PlayAlberta.ca, managed by the Alberta Gaming, Liquor, and Cannabis Commission. BC allows gambling at 19 on PlayNow, overseen by the Ministry of Finance. Manitoba's legal age is 18, and sites must be licensed by the Manitoba Liquor and Lotteries Corporation. New Brunswick permits offshore gambling at 19. Newfoundland and Labrador only allow lotteries, bingo, and card games for those 19 and older. Nova Scotians, at 19, use ALC platforms. Ontario recently permitted online gambling.
Conclusion
Ontario's stride towards legalizing and regulating online gambling serves as an illuminating case study for other jurisdictions. By channelling the market to legitimate operators, Canada not only ensures the protection of its players but also positions itself as a leader in the rapidly growing global online gambling sphere. It also sets the stage for advanced players who want to put into practice the Ontario online gambling tips and tricks they've learned through the years.
How Online Casinos Are Able To Create Community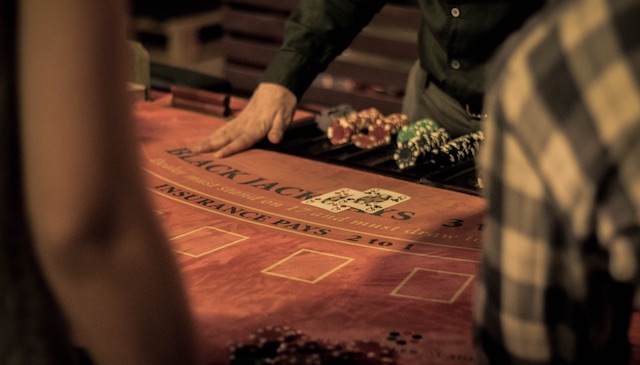 If computer gaming can be social, so can online gambling. The social aspect of gaming now also translates to online gambling, as the two have many similarities. Online casinos are not preferred to land-based casinos for convenience but because they can be a way to socialize with others. With these new dynamics, creating a community at these online casinos is possible.
The History of The Social Aspect
Historically, gambling has also acted as a social activity. As a pastime activity, people have taken casinos in a more social context. People have sat in groups, playing poker and blackjack together, drinking coffee or alcohol together. It wouldn't be appropriate not to mention how gambling has also been a concern of people whose family members or friends have suffered social costs because of their gambling addiction. But for those who are able to avoid addiction, the gambling practice can become a way to interact with other people.
Online gambling has become a space that takes on different areas like technology and discourses. Therefore, new online casinos are taking on the role of the facilitator for discussion, like the casinos at bonus.ca, where people can also find free spins and bonuses along the way. These casinos, therefore, make sure to incorporate social elements in the games.
Online Casino Chats
Those who cannot access brick-and-mortar casinos for geographical reasons cannot play poker and have the social aspect simultaneously. But with online casinos, this is no longer a concern. Today, many games include chats where people can exchange tips and comments and share conversations in general.
Because many online casinos host tournaments, the atmosphere can often get heated, and this is where the chats will overflow with comments. The discussions follow specific guidelines so people can participate without being judged or harassed by other players. Many of these players also return to the same online casinos because of loyalty programs, where they are rewarded with bonuses for their loyalty. This can also create a sense of community.
Forums And Discussions
Outside the online casinos, some forums and discussions encourage gamblers to engage in conversations about everything gambling or betting-related. Whether it is poker, slot machines or roulette, there is undoubtedly a forum for that. Here, people discuss how to play keno, bingo promotions, or sports results for betting. This is also great for people who have specific gambling questions, as many forums are visited by gambling experts, who have the answers for nearly everything. The forums become a form of community, as it is often the same people who will visit the forums.
Social Gaming on Facebook
An example of how online gambling has spread to social media is the example of social gambling on Facebook. Facebook is well-known for being a platform for all sorts of games. But this time, Facebook offered users to participate in online gambling, as a gaming company operated a poker game back in 2014. Here, players in certain countries were able to gamble with real money.
Furthermore, Facebook users could buy goods in games through the virtual currency called Facebook Credits. Since Facebook is a place of community, gambling becomes linked with a sense of community.
Creating Poker Clubs
A way to create community through online casinos is by creating gambling clubs. The idea of a poker club isn't new, but there might not be many clubs for people who play online poker. All it takes is gathering our friends, an internet connection and a knowledge of the poker rules. Running a poker club this way doesn't require a physical casino, as it can be hosted in the comfort of our own home.
Online Casinos in Canada: A Thriving Digital Landscape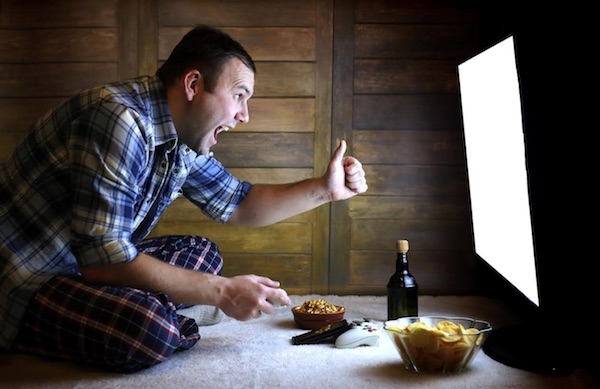 The digitisation of various industries worldwide has transformed markets far and wide, and Canada is no exception. Among many digitally transformed sectors, one that has piqued the curiosity and interest of Canadians recently is the realm of online casinos. This intriguing ascent of the Canadian casino online industry has prompted us to delve deeper into this world of virtual betting and understand its implications for Canadian society.
A Brief on Canada's Online Casinos
The surge in online casinos in Canada did not occur overnight. It evolved slowly and meticulously, as Canadians warmed up to the idea of online betting, eventually taking the Canadian internet world by storm. The availability of online casinos has brought a revolution in the nation's gambling habits, overcoming the restrictions of traditional brick-and-mortar betting houses and providing an experience that is as exciting and even more convenient. Many websites, such as West Island Blog's overview of Canadian casinos online, explain the digital casino phenomenon comprehensively, providing Canadians with valuable insights into online casinos.
The Boom of Online Betting
Internet connectivity and digital technology together have woven an alternative casino universe online, available at the fingertips of Canadians. The boon of convenience, coupled with the advent of mobile banking and digital payment portals, have encouraged the surge of these virtual betting platforms. The pandemic lockdown further spurred the growth as land casinos had to temporarily close down.
The Legality Aspect
As legal entities, online casinos in Canada operate under specialized laws which are both provincial and federal. While it's legal for Canadians to participate in online gambling, including overseas platforms, running an online casino within Canadian borders is strictly regulated.
The Economic Dimension
The online casino industry's impact on Canada's economy is significant and ever-increasing. With its robust growth, the online betting industry has contributed to employment through tech jobs it creates in areas such as software development and cybersecurity.
Protective Measures for Canadians
The government has set up regulations to protect Canadian players. Any online casino operating in Canada has to maintain suitable licenses and fairness certificates from recognized bodies.
Cybersecurity
With an increase in digital transactions comes the risk of cyber threats. However, most online casinos incorporate advanced encryption technologies, two-factor authentication, and secure payment gateways to ensure user safety.
Gambling Awareness
Canada is vigilant about problem gambling. Several organizations offer help to those struggling with gambling addiction, ensuring the fun and entertainment of online betting does not turn into a problem for Canadians.
The Future of Online Casinos in Canada
Canada's online casino industry is set to flourish even more in the future. Millennials, being tech-savvy, contribute massively to the growth of this digital industry. Coupled with advancements in VR technology, Canadian online casinos are set to provide an immersive, life-like casino experience from the comfort of homes.
The gaming experience
Software developers are continuously improving the user-friendly interface, graphics, and game variety, enhancing the overall experience for the players.
Decline of traditional casinos?
While online casinos have been gaining ground, it remains unclear whether the traditional casinos will steadily decline or continue to co-exist with their digital counterparts. The online casino scene in Canada is, indeed, a thrilling digital landscape. A fusion of technology, entertainment, and potential profitability, it's a flourishing virtual world that's shaping the future of gambling in Canada.