Canada-wide warrant issued for murder suspect Mohamud Dhiblawe
Homicide investigators issue Canada-wide murder warrant for the arrest of Mohamud Dhiblawe
February 10, 2020
The Edmonton Police Service's Homicide Section has issued a Canada-wide, second-degree murder warrant for the arrest of Mohamud Dhiblawe, 29, in connection to the death of a 32-year-old male in northeast Edmonton Saturday evening.
Dhiblawe (see photo below) is alleged to be responsible for the death of Mohamed Ahmed Makaran, 32, who was shot and killed in an apartment suite on McConachie Boulevard this past weekend, Saturday, Feb. 8, 2020.
Earlier today, the Edmonton Medical Examiner's Office completed an autopsy into Makaran's death, confirming the 32-year-old male died from a gunshot wound with the manner of death being homicide.
Dhiblawe, of Toronto, is believed to be armed and dangerous, and as such, investigators are urging the public to not engage with him should they see Dhiblawe, but rather to contact EPS directly.
Anyone with information regarding this homicide or Dhiblawe's whereabouts is asked to contact the EPS immediately at 780-423-4567 or #377 from a mobile phone. Anonymous information can also be submitted to Crime Stoppers at 1-800-222-8477 or online at www.p3tips.com/250.
Background:
On Saturday, Feb. 8, 2020 at approximately 11 p.m., Northeast patrol members responded to a weapons complaint at an apartment complex on McConachie Boulevard. Upon arrival, patrol officers discovered a deceased 32-year-old-male inside a suite.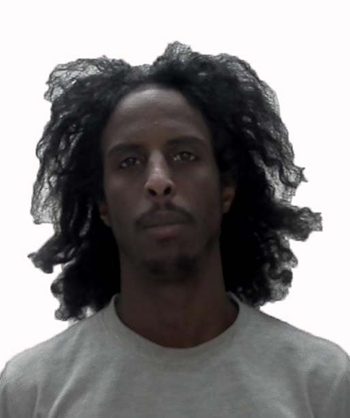 Wanted for murder: Mohamud Dhiblawe, 29 
Read more stories on Todayville Edmonton.
Frustrated Red Deer Business Owner asks Provincial Justice Minister to enforce strict minimum jail sentences for repeat offenders
You may have already seen this letter.   It was shared on a community facebook page last weekend and has since been shared dozens of times, collecting hundreds of reactions.    Certainly some disagree with the math presented by the business owner.  Others argue the numbers do not go far enough to consider costs of providing health care, and other services.  
Regardless,  this has the community talking and it underlines the frustration of struggling home owners, and business owners who feel politicians are not moving quick enough to deal with issues related to crime and public safety. The letter has been sent to Alberta Justice Minister and Solicitor General Doug Schweitzer.  We've asked the author of the letter to keep us informed on any reaction.  
Printed with the permission of the author.
Like many people in Alberta and Canada I have been a victim of crime, in 2018 I had over $140,000.00 stolen and 2 vehicles damaged (1 destroyed) in 4 separate thefts (of these events insurance would only cover $40,000.00) this had created an extreme hardship on my mental and physical well being as well as the well being of my family. Forcing us to make less than $18,000.00 last year. But not qualifying for supplemented income as I am self employed, however the criminals that are caught in a stolen vehicle with drugs and firearms are free to collect government aid and continue stealing from us!
Since the last major theft on Remembrance Day 2018, I had security cameras installed and I actively monitor these cameras every night, this has led to me contacting the police and personally intervening in the attempted theft of my neighbour's and my property over 200 times. This is absolutely unacceptable, I have been told by the R.C.M.P to move, buy a different vehicle, and there's nothing they can do even while handing over hard evidence of parole papers and a criminal's photograph of him in my vehicle!
These criminals are armed with knives (from lock back to kitchen), machetes, pipe wrenches, firearms, baseball bat's, needles, and anything else they can find to make a weapon.
Our Laws need to change now!
We could cut major crimes down within 3 months implementing a strict minimum sentence for all repeat offenders, 5 yrs minimum for any drug conviction with intent to sell or crime over $5k, 10 yrs for any assault during the commission of a crime or evading police, and 20 yrs for any major crime committed while in possession of a firearm or weapon.
The first thing our government needs to understand is it only costs $150/day for an inmate, these criminals on average are stealing $1000 a day.
Also the majority of these criminals are on supplemented income and free benefits costing tax payers another $30,000.00/yr (in other words the government is paying these criminals to steal from us).
So if we say 100 criminals are stealing $356,000/yr each for a total of $35,600,000/yr and are drawing an additional $3,000,000.00 in tax funded services.
The cost of these 100 criminals to citizens is $38,600,000.00/yr
If we were to incarcerate these same criminals our cost would be $5,340,000.00/yr this would leave us ample room to implement rehabilitation services in prison, as well create many more jobs in the prison, construction, and health sectors, also freeing up our health services in each municipality to aid those in need instead of hundreds of junkies and criminals!
Sincerely,
(author does not wish to be identified)
(Stats for incarceration figures from: https://edmontonjournal.com/…/70-per-cent-of-prisoners-in-a…)
(Average theft costs based on Red Deer crime watch stats compiled over 1 year.)
UPDATE: Alert citizen ID's suspected bank robber and RCMP say they have their man
From Red Deer RCMP
Red Deer RCMP have arrested the suspect involved in the armed robbery of a bank on Feb. 4.
Wednesday afternoon, a member of the public called to report a suspicious person matching the suspect's description. Red Deer RCMP arrested a 62-year-old man from Red Deer without incident and he remains in police custody until a bail hearing is set.
Red Deer RCMP thanks the public and media for their help in sharing the suspect's photo, which led to this arrest.
Original post from RCMP
Red Deer RCMP seek public assistance in identifying armed robbery suspect

Red Deer RCMP is asking for the public's assistance in identifying a suspect involved in an armed robbery Tuesday afternoon.
Shortly before 4 p.m. on Feb. 4, 2020, Red Deer RCMP responded to a call of an armed robbery at a bank on 50 Avenue in downtown Red Deer. The suspect threatened staff and obtained cash before fleeing on foot. The suspect is described as:
Male
Caucasian
50-65 years of age
5'7"
Wearing black jacket, jeans and sunglasses at time of incident
This slideshow requires JavaScript.
If you see this suspect, do not approach and call Red Deer RCMP immediately.
If you have any information in relation to this incident please contact the Red Deer RCMP at 403-343-5575. If you want to remain anonymous, you can contact Crime Stoppers at 1-800-222-8477 (TIPS), online at www.P3Tips.com or by using the "P3 Tips" app available through the Apple App or Google Play Store.