Mill Street Brewery – Setting The Bar For Energy Efficiency
Mill Street Brewery, born out of the Toronto Distillery District, their story begins with the emergence of a small red brick brewery back in 2002. Over the last two decades, one thing has consistently taken precedence over their process. Care and consideration for their environmental footprint on the commercial and local level. 
The IBM Institute for Business Value (IBV), in association with the National Retail Federation, conducted a research study of 18,980 consumers in 28 countries. Some of this data reported 57% of consumers would pivot their spending habits for more environmentally friendly brands. In line with the efforts by the Mill Street Brewery team, the study also reports 77% of consumers consider sustainability and environmentally responsible brands important when asked about their spending habits. 
Not often do we deep dive into what our favourite brands are proactively doing to increase their green initiatives, whether it be energy efficiency, consumption, recycling or waste management. Fortunate to have the opportunity to speak with Kaitlin Vandenbosch, Brewmaster for Mill Street Brewery and Bennie Dingemanse, Head Brewer at the Mill Street Brewery Calgary Brewpub to discuss their efforts as an organization and also what it means to their team as they continue to improve their environmentally friendly initiatives. 
An interesting story to tell behind this brand, continuing to produce their Original Organic Lager since the day their doors opened. Continuously seeking new ways as a team to reduce their energy consumption and environmental footprint. Serving local areas in Toronto, Calgary, Vancouver, Ottawa and St. Johns, Mill Street is the largest producer of certified organic beer in Canada. The best part is that their certified organic pale barley malt is Canadian grown & processed. The barley they use is grown in Saskatoon and Alberta, then malted in Thunder Bay, Ontario. Kaitlin offers some additional insight into sourcing local as an organization.
"It used to be very difficult to find raw organic materials back in 2002, over the years we have worked very closely with the barley malt industry in North America and Canada Malting. Since 2007, working with these organizations, we were able to transition all of our organic malts to be grown in Canada on the prairies and they certified their facility in Thunder Bay to process that malt for us. Around 15-20 Canadian farmers grow the grains that are used in our organic beers."
Being one of the largest breweries in Canada, the importance of having educated professionals working as a team to implement set targets to work towards is a great way to continuously improve and reduce their emissions. Kaitlin mentions exceeding some of the targets they set for 2019. 
"For 2019, we had targets set a for 10% energy and water reduction and a 4% increase in waste divergence. We exceeded all of those targets. Working with our various operations and maintenance teams, engineers, the city and the companies that pick up our waste. We have had a 12.5% reduction in energy usage, a 17% decrease in water consumption, and a 12.5% increase in divergence of waste. It is something that we are always looking at both in our production facility and our brewpubs."
Mill Street has one Brewpub location in Calgary managed by Head Brewer, Bennie Dingemanse. Located on 17th Avenue SW, serving Mill Street house-brewed products and great food in the most vibrant part of the city. The green initiatives continue to be a key driver for the Brewpub team, Bennie offers his thoughts on working towards a cleaner future in his Calgary location. 
"We divert our waste stream from our restaurant with our waste collection service providers. After collecting data from just our first quarter, we saved 2.2 barrels of oil, we saved about 14 trees, close to 4,000Kw/h of energy and 22,000 liters of water just by diverting our waste and having it properly disposed of. Another thing we do on the Brewpub level is looking at new methods when cleaning our tanks, where we analyze our water usage and work towards minimizing our wastewater while achieving the same result."
Not only that, but Bennie and his team have proactively found ways to have their waste material exported so that it can be repurposed for commercial use by local merchants. One example is a partnership with coRISE, who actively utilize spent grain from the Calgary Brewpub for baked goods to sell in the local community. Bennie and his team have also been extracting sugar from spent material, combining it with food waste from the restaurant to be turned into compost.
As we continue to navigate this mid-to-post pandemic; breweries, restaurants and bars alike have adopted eCommerce to serve their customers. Mill Street has a variety of options to continue offering its house-brewed products and menu. Delivery is available on UberEats, SkipTheDishes, Doordash and from their Calgary website. As an added benefit, Bennie mentions that they recently updated their delivery radius to service areas outside of the downtown core.
Visiting The Mill Street Calgary Brewpub
To stay updated, Bennie recommends following his location on social media for any future updates on guidelines or new product releases. On the Brewpub level, following all Alberta Health Services recommendations in regards to capacity and sanitization. They have implemented new cleaning policies, hand sanitizer as you enter and staff are washing their hands regularly. Recently partnering with a local startup called LivCity that has developed an app for contactless ordering from your table using your smartphone, mitigating interactions between customers and staff in the efforts of social distancing. 
If you would like to learn more about the forward-thinking initiatives being implemented by the Mill Street Brewery team, or to browse their wide array of products available, visit their main website here, Calgary Brewpub website or follow them on their social media accounts below.
Mill Street Calgary Brewpub Facebook
For more stories, visit Todayville Calgary
Alberta production Pipe Nation seeking to tap musical talent for soundtrack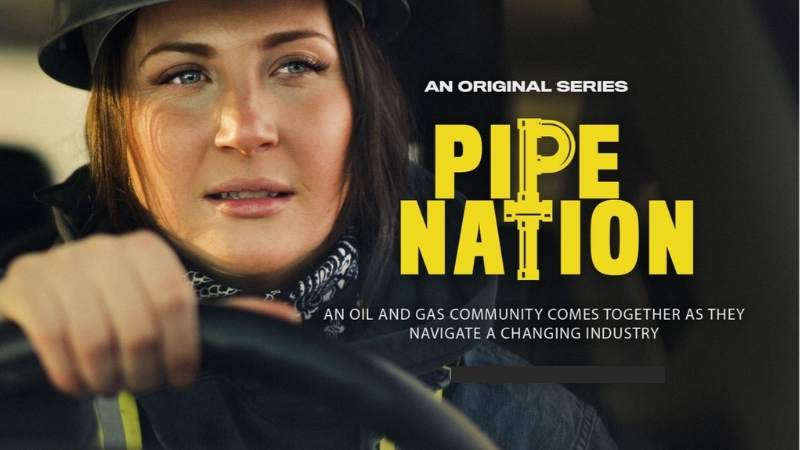 Here are the details.
January 13, 2021
Edmonton-AB, CANADA-​One of the largest independently funded tv-series in Canada, Pipe Nation, is seeking talented musicians to round out its soundtrack as the pilot episode nears completion.
The director, Raoul Bhatt, and executive producer, Dan Svedberg, are seeking submissions from Canadian and American artists to collaborate on the show's soundtrack.
The dramatic series is told through the experiences of a single mother working in the male-dominated, oil and energy industry. The pilot was filmed in August and September of 2020 in the picturesque mountains of Canada and the Edmonton area. 18 scenes and 180 takes were captured in Sundre, Alberta, which was transformed into the fictitious town of Hardwell. A great deal of effort has been put into this pilot including a $300,000 built for the show pipeline, a medical helicopter, and a long list of heavy equipment worth $180 million.
The scenes are now in editing, where the crucial process of pairing beautiful scenes with dramatic music is underway. Several genres of music including, rock, blues, country, electronic dance music, and classical will be used in the series. The show's soundtrack will be released on Apple Music, Amazon, Spotify and Google Play Music in the coming months. Director, Raoul Bhatt and his team have been in post-production for the last three months​. ​The pilot tv-series is expected to be complete by February 2021.
Musicians, labels, bands looking to collaborate or submit their work, please contact Executive Producer & Sound Designer, Daniel Svedberg, and Director, [email protected]
Read more on Todayville.
Alberta Chambers of Commerce calls on Province to reopen business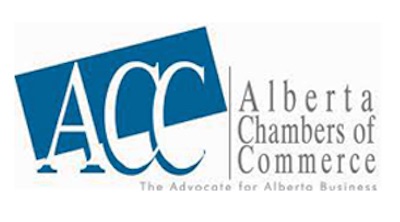 From the Alberta Chambers of Commerce
ACC calls on government to safely reopen shuttered businesses
Ten months into the COVID-19 pandemic, the Alberta Chambers of Commerce is calling on the Alberta government to find ways to safely reopen closed businesses wherever possible. The call comes after Premier Jason Kenney announced last week that current COVID-19 restrictions will remain in place for at least another two weeks.
"Our position has always been—and will continue to be—that Alberta's government take action informed by the advice of the chief medical officer of health," says ACC President and CEO Ken Kobly. "At the same time, we're nearly a year into this pandemic and many businesses have been forced to endure months of shutdowns. This is simply not a sustainable situation for our job creators or our provincial economy."
Kobly says that there have been success stories of government working with industry to facilitate limited reopening, pointing to new guidelines that have allowed Alberta registered massage therapists to resume work under certain guidelines as an example.
"As I've said many times before, public health is and must continue to be our number one priority. And we've seen examples of government and industry coming together to find safer ways for Alberta business to operate," says Kobly. "Albertans are keen to get back to work. Unfortunately, the more time that goes on, the less likely that becomes. Time is of the essence to find ways to safely keep our economy going."