Free IT for Nonprofits for Two Years, Apply or Nominate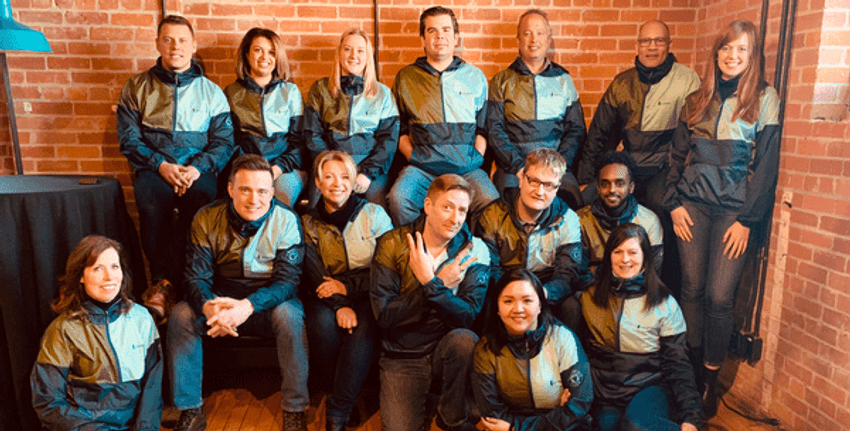 Do you know of a nonprofit organization in need of professional IT support?
If so, SysGen Solutions Group (SysGen) is running a program offering two years of free Managed IT services to four select nonprofit organizations – yes, free IT.
SysGen is a client-focused IT consulting organization for small to mid-sized businesses headquartered in Calgary with offices in Edmonton, Red Deer and the Okanagan.
The program is part of the SysGen Cares commitment to the communities it operates within. SysGen Cares was launched in 2015 to support local nonprofits by sharing their team's technical expertise and resources. SysGen Cares provides support to local nonprofits for the betterment of their communities. Nonprofit organizations may receive free IT support from SysGen for a two-year term through this program once applied or nominated for the program.
SysGen was founded in 1995 and is a major player in IT consulting firms across Western Canada. Over its 25 years, the company has received several national and international awards.
The current program is open for applications and nominations until July 1st, 2022. Winners will be chosen based on financial need, local impact, alignment with SysGen values and culture, and readiness for IT support.
One nonprofit in each of its actively operating locations will be chosen, including Calgary, Edmonton, Red Deer and the Okanagan. The four winning organizations will be the recipient of managed IT services and procurement support for the noted term.
Ryan Richardet, SysGen President said about the SysGen Cares program, "Charities form the backbone of our communities. Their work is important to support vulnerable and underserved populations. Giving back by providing IT support for two years is SysGen's way of enabling nonprofits to focus on achieving their missions, faster. Technology improves efficiency and innovation, and SysGen is proud to provide strategic support to ensure nonprofits achieve their goals."
To qualify for both the application and to fulfill nominations, nonprofit organizations must be registered charities with Revenue Canada. Nonprofits can be nominated or submit their applications, and learn more about the process via the SysGen website.
Cenovus Energy to buy remaining stake in Toledo refinery from BP for $300 million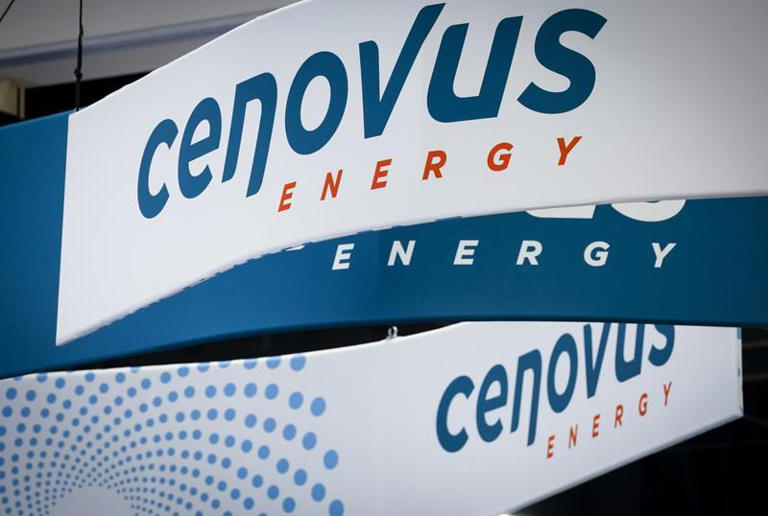 CALGARY — Cenovus Energy Inc. has reached a deal with British energy giant BP to buy the remaining 50 per cent stake in the BP-Husky Toledo Refinery for $300 million.
The Calgary-based oil producer has owned the other 50 per cent of the Ohio-based refinery since its combination with Husky Energy in 2021.
Cenovus says its U.S. operating business will take over operations when the transaction closes, expected before the end of the year.
The company says the Toledo refinery recently completed a major, once in five years turnaround to improve operational reliability.
It says the transaction will give Cenovus an additional 80,000 barrels per day of downstream throughput capacity, including 45,000 barrels per day of heavy oil refining capacity.
The deal brings Cenovus' total refining capacity to 740,000 barrels per day.
Alex Pourbaix, Cenovus president and CEO, says fully owning the Toledo refinery provides an opportunity to further integrate the company's heavy oil production and refining capabilities, including with the nearby Lima Refinery.
"This transaction solidifies our refining footprint in the U.S. Midwest and increases our ability to capture margin throughout the value chain," he said in a statement.
This report by The Canadian Press was first published Aug. 8, 2022.
Companies in this story: (TSX:CVE)
The Canadian Press
Nutrien names Ken Seitz president, CEO amid sweeping changes in agriculture markets
Saskatoon-based fertilizer giant Nutrien Ltd. has named Ken Seitz president and CEO following a months-long global talent search.
The company says Seitz, who has served as interim CEO since January and previously headed up its potash operation, brings 25 years of experience in agriculture and mining to the role.
Nutrien says it has achieved record results under Seitz's leadership amid sweeping changes in agricultural markets and unprecedented global food security challenges.
Russ Girling, chairman of Nutrien's board of directors, says the company's record performance during some of the most turbulent times in the sector underscore the strength of Seitz's leadership.
Seitz, who grew up on a dairy farm in Saskatchewan, says he's "honoured and humbled" to work alongside growers during challenging times.
He says Nutrien is well positioned to help meet the global goals of food security and climate action.
This report by The Canadian Press was first published Aug. 8, 2022.
Companies in this story: (TSX:NTR)
The Canadian Press