Tranquility and Transformation – ATMA Journey Centre Expands to Costa Rica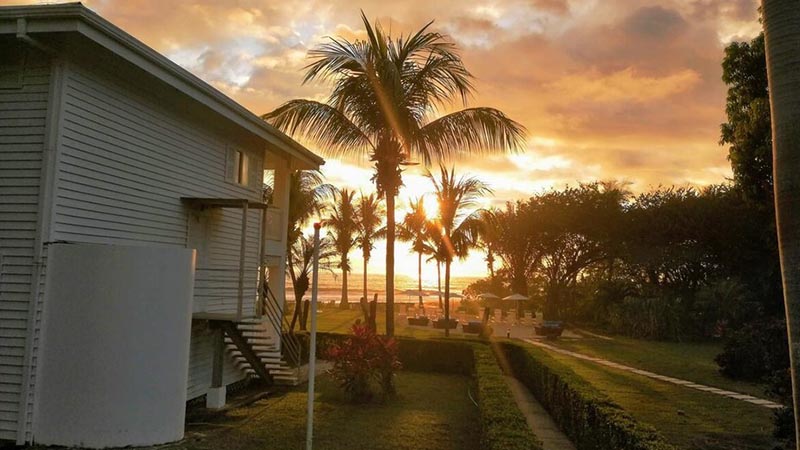 From advocacy to relief, the Calgary-based ATMA Journey Centre has had a busy few months. Published on March 8th through Newswire, ATMA announced international expansion, opening a second location for administering legal psychedelic-assisted therapies and other plant medicines in Costa Rica. Thus allowing for the migration and commonality of experiences to be shared with their community across borders.
The new facility, named "Azul Journey Centre" will be situated in an oceanfront property along the Nicoya Peninsula in Costa Rica. This location offers the ability to legally administer certain plant medicines that are unavailable to Canadians, such as Ayahuasca, Ibogaine and Huachuma (San Pedro cactus), as well as more common psychedelics and healing modalities. One can only imagine the healing properties of being situated close to the ocean in Costa Rica could offer on their own, let alone a retreat-style therapeutic adventure.
Noted in the press release, Co-CEO of ATMA, Vu Tran is quoted on his thoughts about the new Costa Rica facility,
"Azul Journey Center in Costa Rica marks the next step of our plans to develop a network of international Journey Centers which will allow us to provide safe and comprehensive access to clients seeking mental health and wellness services that are currently unavailable in Canada."
As a community grows, so do resources and education. Evident from the team at ATMA Journey Centre and the SYNTAC Institute here in Calgary, since their first patient was exempted and administered psychedelic-assisted therapy on January 1st, they have received hundreds of applications for a Section 56 Exemption.
Noted in the release, Co-CEO of ATMA David Harder expresses his thoughts on their continued work for both the scientific researchers and prospective patients seeking a Section 56 Exemption for alternative care with entheogens:
"…we have received hundreds of applications from Canadians across the country seeking our assistance for them to obtain a Section 56 Exemption. They are desperately seeking support with a range of difficult and debilitating mental health conditions, and Health Canada is simply not keeping pace with the demand or the need that Canadians have for help."
Recently, ATMA Journey Centre announced the opening of their Calgary-based facility, a 5,000 square foot private wellness centre approximately 2 hours outside of both Calgary and Edmonton. Aptly named "Creekside Journey Centre", will provide clients with an opportunity to experience a range of healing and transformational modalities as part of multi-day experiences, ceremonies, and retreats.
Noted in the February press release, Mr. Harder states that the transformational events that could occur with a client ingesting psychedelics and deep-diving inward are far better suited in a home-style environment rather than a professional health clinic or psychiatric hospital, to which arguably most people with comparable experiences would agree.
"Our philosophy is that these deep inner medicine sessions are not best suited in a clinical appointment where only a few hours are allotted in the midst of a busy day and lifestyle."
They're not done yet. Set for May 11th, 2021, the event management company "Catalyst Presents" is hosting the world's largest online psychedelic conference in the world. The event brings together researchers, mental health practitioners, regulators and an array of thought leaders in the space.
Speaking at the event will be renowned psychedelic researchers and top scholars in the scientific community involved in this new form of treatment. The event will host noted speakers such as Paul Stamets, Dr. Rick Doblin, Dr. Julie Holland, Dr. David E. Nichols and ATMA's very own Chief Medical Officer Dr. Ravi Bains.
In association with the Canadian Psychedelic Association, the Catalyst Summit 2021 will offer both avid researchers and strangers an opportunity to understand where we are in this realm. Learn more by visiting the conference website here.
If you would like to learn more ATMA Journey Centre Inc, their work to offer alternative treatments to treat mental health in Canada and to follow their international growth, check out their website or via their social media below.
For more stories, visit Todayville Calgary
Alberta to bring in another five million bottles of children's pain medication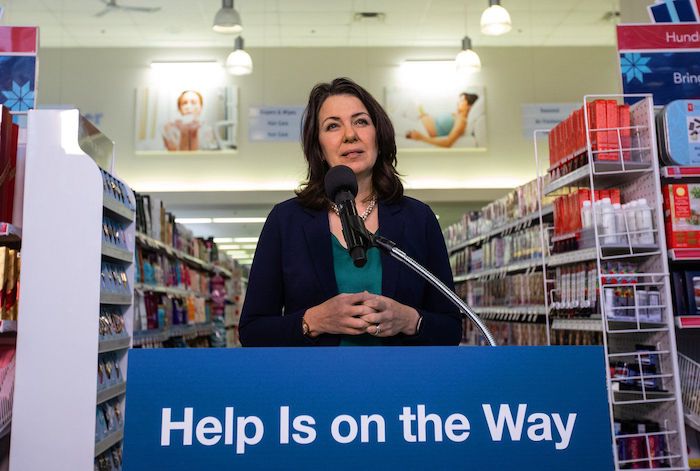 The Alberta government says it has secured another five million bottles of children's medication to manage fever and pain.
Premier Danielle Smith says the government is working with Alberta Health Services and Health Canada to bring in the pediatric acetaminophen and ibuprofen.
Parents across Canada have been scrambling to manage their children's fever and pain as rates of respiratory syncytial virus, or RSV, and influenza skyrocket amid a dire shortage of the medications.
Smith says overwhelmed parents can feel confident the government is moving as quickly as it can to bring in the medication and get it to pharmacies across the province.
The federal government also imported one million units of children's acetaminophen — commonly known as Tylenol — across the country late last month.
Health Canada has distributed the children's Tylenol to retailers and has also sent children's ibuprofen — commonly known as Advil — to hospitals.
This report by The Canadian Press was first published Dec. 6, 2022.
CannTrust CEO was warned over illicit pot growing: former compliance worker
TORONTO — A former director of quality and compliance at CannTrust Holdings Inc. says he warned the company's chief executive that Health Canada could levy penalties if the firm grew pot in unlicensed rooms at its Niagara, Ont. facility.
In the months leading up to Health Canada finding pot growing in unlicensed rooms, Graham Lee said Tuesday that he told Peter Aceto he couldn't say what the exact consequences could be, but knew the government regulator had previously issued warning letters and handed out penalties.
For example, Lee said Health Canada reviewed CannTrust's inventory more extensively after it discovered the company using a storage facility at its Vaughan, Ont. location contrary to licensing.
"In general, Health Canada was there every day checking up on the inventory," Lee recalled.
His comments were made at the Old City Hall courthouse in Toronto in response to questioning from Dihim Emami, a lawyer representing the Ontario Securities Commission (OSC) in a case aiming to prove Aceto and other former CannTrust executives are guilty of several offences related to unlicensed growing at the Niagara facility.
Aceto, former CannTrust chairman Eric Paul and former vice-chairman Mark Litwin have pleaded not guilty to fraud and authorizing, permitting or acquiescing in the commission of an offence.
Litwin and Paul are also facing insider trading charges, and Litwin and Aceto are charged with making a false prospectus and false preliminary prospectus.
The OSC and Royal Canadian Mounted Police allege Litwin, Aceto and Paul did not disclose to investors that about 50 per cent of the growing space at CannTrust's Pelham, Ont. facility in the Niagara area was not licensed by Health Canada. They say the men used corporate disclosures to assert that they were compliant with regulatory approvals.
They also allege that Litwin and Aceto signed off on prospectuses used to raise money in the U.S., which stated that CannTrust was fully licensed and compliant with regulatory requirements, and that Litwin and Paul traded shares of CannTrust while in possession of material, undisclosed information regarding the unlicensed growing.
The men no longer work for CannTrust and their lawyers are arguing their clients are all innocent.
Frank Addario, Aceto's lawyer, previously told The Canadian Press his client was hired because of his financial acumen and track record. Before his time at CannTrust, Aceto was the president and chief executive of ING Direct Canada.
Addario also pointed out that CannTrust was subject to inspections and financial audits that uncovered no material issues.
"The evidence will show Peter Aceto behaved legally and with integrity during his time at CannTrust," Addario said in an email.
However, Lee testified Monday that the growth of cannabis in unlicensed rooms was "very openly discussed" at the pot company.
"There was no hiding this. There was no denial of this," he said.
On Tuesday, he reinforced those allegations, describing how he brought up his concerns about unlicensed activity during at least one meeting in winter 2019 that he recalled Aceto attended.
"I noticed that no one in the room was referring to or cognizant of the fact that these were unlicensed areas, so I reminded them," Lee said.
This report by The Canadian Press was first published Dec. 6, 2022.
Tara Deschamps, The Canadian Press