Tranquility and Transformation – ATMA Journey Centre Expands to Costa Rica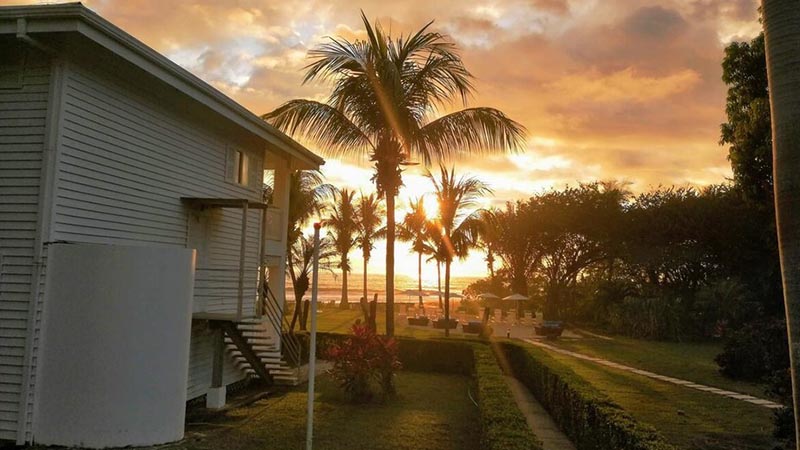 From advocacy to relief, the Calgary-based ATMA Journey Centre has had a busy few months. Published on March 8th through Newswire, ATMA announced international expansion, opening a second location for administering legal psychedelic-assisted therapies and other plant medicines in Costa Rica. Thus allowing for the migration and commonality of experiences to be shared with their community across borders. 
The new facility, named "Azul Journey Centre" will be situated in an oceanfront property along the Nicoya Peninsula in Costa Rica. This location offers the ability to legally administer certain plant medicines that are unavailable to Canadians, such as Ayahuasca, Ibogaine and Huachuma (San Pedro cactus), as well as more common psychedelics and healing modalities. One can only imagine the healing properties of being situated close to the ocean in Costa Rica could offer on their own, let alone a retreat-style therapeutic adventure.
Noted in the press release, Co-CEO of ATMA, Vu Tran is quoted on his thoughts about the new Costa Rica facility,
"Azul Journey Center in Costa Rica marks the next step of our plans to develop a network of international Journey Centers which will allow us to provide safe and comprehensive access to clients seeking mental health and wellness services that are currently unavailable in Canada."
As a community grows, so do resources and education. Evident from the team at ATMA Journey Centre and the SYNTAC Institute here in Calgary, since their first patient was exempted and administered psychedelic-assisted therapy on January 1st, they have received hundreds of applications for a Section 56 Exemption.
Noted in the release, Co-CEO of ATMA David Harder expresses his thoughts on their continued work for both the scientific researchers and prospective patients seeking a Section 56 Exemption for alternative care with entheogens:
"…we have received hundreds of applications from Canadians across the country seeking our assistance for them to obtain a Section 56 Exemption. They are desperately seeking support with a range of difficult and debilitating mental health conditions, and Health Canada is simply not keeping pace with the demand or the need that Canadians have for help."
Recently, ATMA Journey Centre announced the opening of their Calgary-based facility, a 5,000 square foot private wellness centre approximately 2 hours outside of both Calgary and Edmonton. Aptly named "Creekside Journey Centre", will provide clients with an opportunity to experience a range of healing and transformational modalities as part of multi-day experiences, ceremonies, and retreats.
Noted in the February press release, Mr. Harder states that the transformational events that could occur with a client ingesting psychedelics and deep-diving inward are far better suited in a home-style environment rather than a professional health clinic or psychiatric hospital, to which arguably most people with comparable experiences would agree.
"Our philosophy is that these deep inner medicine sessions are not best suited in a clinical appointment where only a few hours are allotted in the midst of a busy day and lifestyle."
They're not done yet. Set for May 11th, 2021, the event management company "Catalyst Presents" is hosting the world's largest online psychedelic conference in the world. The event brings together researchers, mental health practitioners, regulators and an array of thought leaders in the space. 
Speaking at the event will be renowned psychedelic researchers and top scholars in the scientific community involved in this new form of treatment. The event will host noted speakers such as Paul Stamets, Dr. Rick Doblin, Dr. Julie Holland, Dr. David E. Nichols and ATMA's very own Chief Medical Officer Dr. Ravi Bains. 
In association with the Canadian Psychedelic Association, the Catalyst Summit 2021 will offer both avid researchers and strangers an opportunity to understand where we are in this realm. Learn more by visiting the conference website here. 
If you would like to learn more ATMA Journey Centre Inc, their work to offer alternative treatments to treat mental health in Canada and to follow their international growth, check out their website or via their social media below.
For more stories, visit Todayville Calgary
Demand increasing: Canadian Blood Services watching supply as COVID-19 rules eased
CALGARY — A return to a somewhat normal summer as COVID-19 restrictions are eased is putting a strain on Canada's blood supply.
Several provinces have started lifting restrictions — most notably Alberta, British Columbia and Saskatchewan — and demand is up as a result.
"As provinces slowly open up, there's some return to normal activities. Hospital demand is increasing," said Tracy Smith, the Prairies and Northwest Territories donor relations director for the Canadian Blood Service.
"You can imagine that they are trying to catch up with some of the backlogs, some of those surgeries that were put on hold during the pandemic. They're trying to get those in … (and) blood products are becoming more in demand."
The need for blood products tailed off dramatically 16 months ago as the pandemic brought travel to a near standstill and all but the most critical surgeries were cancelled.
At the same time, Canadian Blood Services wasn't able to accommodate as many donors because of physical-distancing requirements at clinics, so the two balanced each other out.
About 400,000 of Canada's 37 million population give blood on a regular basis. 
Canadian Blood Services operates a national inventory that allows products to be regularly shifted around the country to meet hospital and patient needs. 
But the inventory has a shelf life — a year for frozen plasma, 42 days for red blood cells and five days for platelets — so it takes some work to ensure supply continues to meet demand. 
Smith said the blood agency has made some changes in anticipation of an increased need, including extending hours at some donation centres and mobile clinics, but many pandemic safety precautions remain in place, including limiting the number of donors allowed inside at one time.
"We're only accepting appointments from donors. We're not accepting walk-ins in order to manage our physical distancing," Smith said. "It's more important for donors to fill the appointments for us."
Smith couldn't say how much the demand for blood has increased in the last six weeks, but she said the need is evident in supplies of O negative blood, the universal blood type used primarily in emergency rooms.
"We have just over four days supply and at times it's dipped to between three and 3 1/2," she said. "That gives you an indication of the increase in demand that we've seen."
A Calgary vascular and trauma surgeon said operating rooms have been a lot busier in the last six weeks.
"There's certainly no slowdowns. It's more in the other direction trying to catch up," said Dr. Paul Cantle.
"At certain times of the year, (blood supply) is always a concern, but very few of us have ever run into a situation where we haven't had what we've needed at the end of the day."
Cantle said people go out more in the summer, drive more on highways and spent more time in physical activity, so it's not a surprise blood demand has gone up.
"It was inevitable. People just try and get out there and enjoy their summers: getting out on their ATVs and their horses and their mountain bikes," he said.
"It's the same every year, but it's maybe just a little more extreme this year with people trying to make up for lost time."
This report by The Canadian Press was first published July 29, 2021.
— Follow @BillGraveland on Twitter
Bill Graveland, The Canadian Press
UCP backbencher fined $15K by Elections Alberta for funding violations
EDMONTON — A United Conservative backbencher has been fined $15,000 by Elections Alberta for a variety of offences including filing false financial statements.
Devinder Toor, the legislature member for Calgary Falconridge, was penalized for fundraising and spending infractions both as a candidate for the party nomination and well as in the 2019 election.
The 10 violations also include exceeding expense limits and accepting a prohibited contribution from a numbered company of which Toor had been a director.
Toor, a first-time MLA, won the constituency seat by just 91 votes over the rival NDP.
The NDP,  in a news release, called on Toor to resign, saying the infractions display a conscious effort to circumvent the rules and call into question his integrity and fitness for public office.
Toor could not be immediately reached for comment. 
This report by The Canadian Press was first published July 28, 2021.
The Canadian Press