ParcelPal – Innovative Delivery Solution for Local Businesses
It is difficult to ignore the continuing trend of faster delivery options from retail giants like Amazon and Walmart. You could continue to contribute a portion of your income to these large organizations, but when you consider the importance of community, and how we can actively support that ideology – shopping from local merchants that support local communities is the key to progress.
– What happened to all of the mom and pop shops? –
A statement that has been an ongoing issue in our communities. The missing piece of the puzzle is the availability of a faster delivery option for local businesses. So that they can compete with the rising expectations of consumers and give businesses an intuitive platform to thrive. A US study conducted in 2019, The Onfleet 2019 Consumer Survey, reported that 3 out of 4 consumers would order from local merchants if they could offer same-day delivery.
One company that found that missing piece is ParcelPal, a tech company based out of Vancouver that is avidly disrupting the delivery market. At the helm is Rich Wheeless, CEO of ParcelPal. Scaling and selling multiple private and public companies throughout his career globally; his expertise and industry acumen is invaluable to the company as they continue to grow and expand worldwide.
What Is ParcelPal?
ParcelPal is a technology-driven platform that connects consumers to local merchants to cater to the rising expectations of faster delivery. With the aid of a proprietary platform, their team of local delivery specialists can ensure safe and reliable delivery from local merchants in your community. Active in Calgary, Burnaby, Vancouver and Toronto, they continue to grow and connect people to the brands they love. Their focus is small to medium size enterprises that could benefit from having a 'last mile' delivery service as an additional offer for their customers.
"These days you can watch numerous episodes of your favourite series in an afternoon if you want, this generation wants everything fast. So having the ability to give people what they need quickly and safely is a huge plus for local businesses and our goal is to bridge that gap for both." – Rich Wheeless, CEO
For Customers
Let's say you want to order a product online that only offers multiple-day shipping or unfortunately has no eCommerce option on their website. ParcelPal gives you the power to get what you need in a few easy steps – create your order, set your pick up and drop off location, and the time you want to receive your package. Your request is sent to their dispatch team, which is then directed to one of their professional drivers, who will then pick up and deliver your item.
For Merchants
You may still be availing the services offered by the traditional delivery options. Partnering with ParcelPal gives you the boost to grow and offer fast and secure delivery option to your customers. With ParcelPal, your business can expand and reach more customers, maximizing profits and meeting the ever-growing needs of the consumer.
If you are a business owner who is considering offering eCommerce in the future, ParcelPal offers you the opportunity to integrate your online store with its logistics services. Their platform also allows the merchant to be featured on their digital marketplace, where you could have your product listings available for purchase.
"It allows for everyday merchants to reach the end customer, say for example you are great at baking cookies, have an active customer base in your local community and want to start shipping cookies within your city, now you can do that and expand your business. It allows for the logistics side to be handled by our team." – Rich Wheeless, CEO
Supporting Job Growth
I could offer some additional statistics on the unemployment rate in Canada, rather than focusing on the past, but to keep pushing for a better future. The same can be said for ParcelPal and the great work being done by their team. They have multiple positions open and are actively recruiting across all departments. If you are looking for an employment opportunity, or advance your career path and are seeking to join a talented team, check out the Careers page on their website.
"My recommendation is to simply reach out, I have had multiple people connect with me in creative ways. Take the initiative and tell us what you can do, pick up the phone and speak with one of our team members. We are always happy to help." – Rich Wheeless, CEO
If you would like to learn more about ParcelPal or to jump right into their delivery services, download their app for free on Google Play and App Store now. Visit their website if you would like to dive deeper into how they are proactively supporting local merchants and communities. Give them a follow on social via the links below for future news and updates.
For more stories, visit Todayville Calgary
The return of Zellers: Hudson's Bay to resurrect Canadian discount retail chain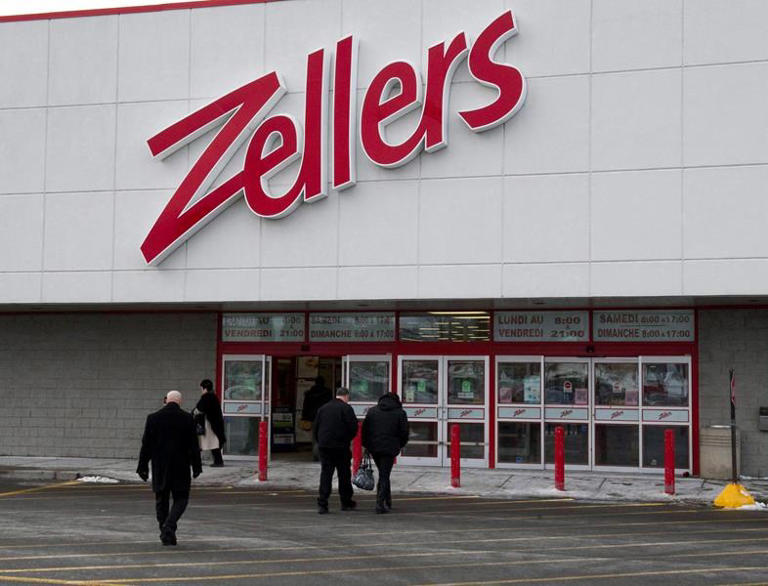 Canadian department store Zellers hopes to make a comeback next year, a decade after the discount chain shuttered most of its locations.
Hudson's Bay Co. said Zellers will debut a new e-commerce website and expand its brick-and-mortar footprint within select Hudson's Bay department stores across the country in early 2023.
The company said the relaunched Zellers will offer "a digital-first shopping journey that taps into the nostalgia of the brand."
The return of Zellers comes as soaring inflation drives consumers to discount retailers in search of lower prices and fierce competition from existing stores like Walmart and Dollarama.
It also comes amid an ongoing lawsuit over a Quebec family's use of the Zellers brand.
The Moniz family is behind various recent trademark applications and corporate registries, including Zellers Inc., Zellers Convenience Store Inc. and Zellers Restaurant Inc.
In a statement of claim filed last fall, HBC accused the Moniz family of trademark infringement, depreciation of goodwill and so-called passing off — the deceptive marketing or misrepresentation of goods.
The Zellers department store was founded in 1931 and acquired by HBC in 1978.
It operated as the discount division of its flagship Hudson's Bay department stores, with the slogan "Where the lowest price is the law."
The store hit its peak of about 350 locations in the late 1990s before losing ground to big box competitors such as Walmart.
In 2011, HBC announced plans to sell the majority of its remaining Zellers leases to Target Corp., closing most stores by 2013.
The retailer kept a handful of Zellers locations open as liquidation outlets until 2020.
The company recently launched pop-up Zellers shops inside Hudson's Bay department stores in Burlington, Ont., and in Anjou, Que.
This report by The Canadian Press was first published Aug. 17, 2022.
Brett Bundale, The Canadian Press
Rogers, Shaw, Quebecor sign definitive agreement on planned sale of Freedom Mobile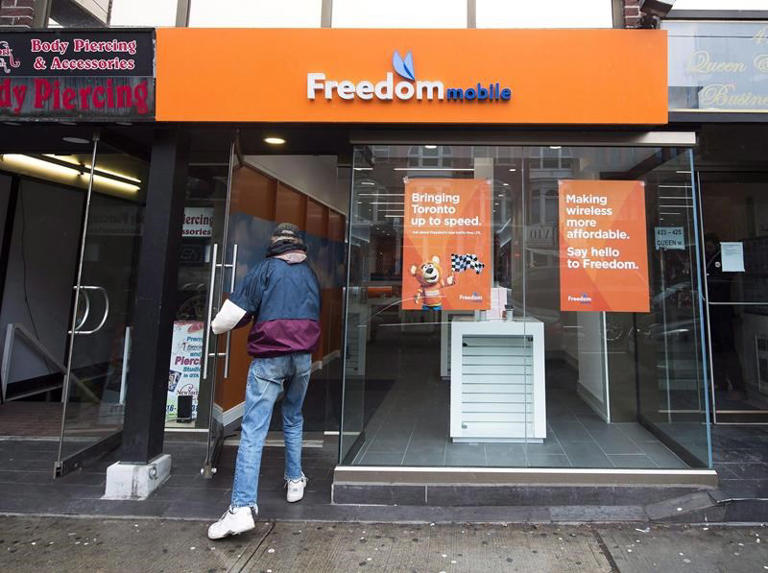 TORONTO — Rogers Communications Inc. and Shaw Communications Inc. have signed a definitive agreement with Quebecor Inc. that will see the Montreal-based telecom company acquire wireless carrier Freedom Mobile Inc.
Rogers will sell Shaw-owned Freedom to Videotron Ltd., which is owned by Quebecor, for $2.85 billion in a deal it hopes will appease the concerns of federal regulators about its proposed takeover of Shaw.
The parties say the agreement is consistent with the terms agreed upon on June 17 when the deal was first announced, and is subject to regulatory approvals and the closing of the merger of Rogers and Shaw.
Quebecor will buy all of Freedom's branded wireless and internet customers as well as all of Freedom's infrastructure, spectrum and retail locations in a move that would expand Quebecor's wireless operations nationally.
The parties say the combination of Freedom and Videotron will create a strong fourth national carrier and address the concerns raised by the Commissioner of Competition and the Minister of Innovation, Science and Industry regarding the Rogers-Shaw transaction.
The definitive agreement comes as Rogers continues to deal with the fallout from the July 8 service outage that impacted millions of Canadians for days.
This report by The Canadian Press was first published Aug. 12, 2022.
Companies in this story: (TSX:RCI.B, TSX:SJR.B, TSX:QBR.B)
The Canadian Press