ParcelPal – Innovative Delivery Solution for Local Businesses
It is difficult to ignore the continuing trend of faster delivery options from retail giants like Amazon and Walmart. You could continue to contribute a portion of your income to these large organizations, but when you consider the importance of community, and how we can actively support that ideology – shopping from local merchants that support local communities is the key to progress. 
– What happened to all of the mom and pop shops?  –
A statement that has been an ongoing issue in our communities. The missing piece of the puzzle is the availability of a faster delivery option for local businesses. So that they can compete with the rising expectations of consumers and give businesses an intuitive platform to thrive. A US study conducted in 2019, The Onfleet 2019 Consumer Survey, reported that 3 out of 4 consumers would order from local merchants if they could offer same-day delivery. 
One company that found that missing piece is ParcelPal, a tech company based out of Vancouver that is avidly disrupting the delivery market. At the helm is Rich Wheeless, CEO of ParcelPal. Scaling and selling multiple private and public companies throughout his career globally; his expertise and industry acumen is invaluable to the company as they continue to grow and expand worldwide.  
What Is ParcelPal?
ParcelPal is a technology-driven platform that connects consumers to local merchants to cater to the rising expectations of faster delivery. With the aid of a proprietary platform, their team of local delivery specialists can ensure safe and reliable delivery from local merchants in your community. Active in Calgary, Burnaby, Vancouver and Toronto, they continue to grow and connect people to the brands they love. Their focus is small to medium size enterprises that could benefit from having a 'last mile' delivery service as an additional offer for their customers. 
"These days you can watch numerous episodes of your favourite series in an afternoon if you want, this generation wants everything fast. So having the ability to give people what they need quickly and safely is a huge plus for local businesses and our goal is to bridge that gap for both."  – Rich Wheeless, CEO
For Customers
Let's say you want to order a product online that only offers multiple-day shipping or unfortunately has no eCommerce option on their website. ParcelPal gives you the power to get what you need in a few easy steps – create your order, set your pick up and drop off location, and the time you want to receive your package. Your request is sent to their dispatch team, which is then directed to one of their professional drivers, who will then pick up and deliver your item.
For Merchants  
You may still be availing the services offered by the traditional delivery options. Partnering with ParcelPal gives you the boost to grow and offer fast and secure delivery option to your customers. With ParcelPal, your business can expand and reach more customers, maximizing profits and meeting the ever-growing needs of the consumer. 
If you are a business owner who is considering offering eCommerce in the future, ParcelPal offers you the opportunity to integrate your online store with its logistics services. Their platform also allows the merchant to be featured on their digital marketplace, where you could have your product listings available for purchase.
"It allows for everyday merchants to reach the end customer, say for example you are great at baking cookies, have an active customer base in your local community and want to start shipping cookies within your city, now you can do that and expand your business. It allows for the logistics side to be handled by our team." – Rich Wheeless, CEO
Supporting Job Growth
I could offer some additional statistics on the unemployment rate in Canada, rather than focusing on the past, but to keep pushing for a better future. The same can be said for ParcelPal and the great work being done by their team. They have multiple positions open and are actively recruiting across all departments. If you are looking for an employment opportunity, or advance your career path  and are seeking to join a talented team, check out the Careers page on their website.
"My recommendation is to simply reach out, I have had multiple people connect with me in creative ways. Take the initiative and tell us what you can do, pick up the phone and speak with one of our team members. We are always happy to help." – Rich Wheeless, CEO
If you would like to learn more about ParcelPal or to jump right into their delivery services, download their app for free on Google Play and App Store now. Visit their website if you would like to dive deeper into how they are proactively supporting local merchants and communities. Give them a follow on social via the links below for future news and updates.
For more stories, visit Todayville Calgary
Alberta production Pipe Nation seeking to tap musical talent for soundtrack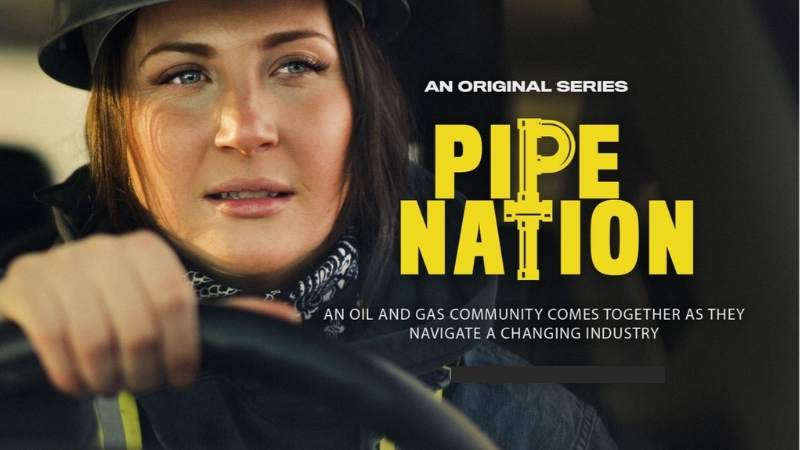 Here are the details.
January 13, 2021
Edmonton-AB, CANADA-​One of the largest independently funded tv-series in Canada, Pipe Nation, is seeking talented musicians to round out its soundtrack as the pilot episode nears completion.
The director, Raoul Bhatt, and executive producer, Dan Svedberg, are seeking submissions from Canadian and American artists to collaborate on the show's soundtrack.
The dramatic series is told through the experiences of a single mother working in the male-dominated, oil and energy industry. The pilot was filmed in August and September of 2020 in the picturesque mountains of Canada and the Edmonton area. 18 scenes and 180 takes were captured in Sundre, Alberta, which was transformed into the fictitious town of Hardwell. A great deal of effort has been put into this pilot including a $300,000 built for the show pipeline, a medical helicopter, and a long list of heavy equipment worth $180 million.
The scenes are now in editing, where the crucial process of pairing beautiful scenes with dramatic music is underway. Several genres of music including, rock, blues, country, electronic dance music, and classical will be used in the series. The show's soundtrack will be released on Apple Music, Amazon, Spotify and Google Play Music in the coming months. Director, Raoul Bhatt and his team have been in post-production for the last three months​. ​The pilot tv-series is expected to be complete by February 2021.
Musicians, labels, bands looking to collaborate or submit their work, please contact Executive Producer & Sound Designer, Daniel Svedberg, and Director, [email protected]
Read more on Todayville.
Alberta Chambers of Commerce calls on Province to reopen business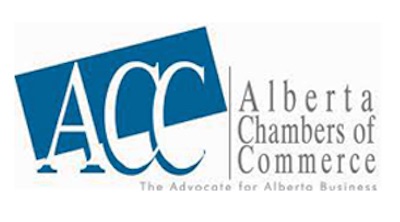 From the Alberta Chambers of Commerce
ACC calls on government to safely reopen shuttered businesses
Ten months into the COVID-19 pandemic, the Alberta Chambers of Commerce is calling on the Alberta government to find ways to safely reopen closed businesses wherever possible. The call comes after Premier Jason Kenney announced last week that current COVID-19 restrictions will remain in place for at least another two weeks.
"Our position has always been—and will continue to be—that Alberta's government take action informed by the advice of the chief medical officer of health," says ACC President and CEO Ken Kobly. "At the same time, we're nearly a year into this pandemic and many businesses have been forced to endure months of shutdowns. This is simply not a sustainable situation for our job creators or our provincial economy."
Kobly says that there have been success stories of government working with industry to facilitate limited reopening, pointing to new guidelines that have allowed Alberta registered massage therapists to resume work under certain guidelines as an example.
"As I've said many times before, public health is and must continue to be our number one priority. And we've seen examples of government and industry coming together to find safer ways for Alberta business to operate," says Kobly. "Albertans are keen to get back to work. Unfortunately, the more time that goes on, the less likely that becomes. Time is of the essence to find ways to safely keep our economy going."