DIESEL REDUCTIONS CREATE LONG-TERM VALUE IN ARIVAT, NUNAVUT
DIESEL REDUCTIONS CREATE LONG-TERM VALUE IN ARIVAT, NUNAVUT
The Hamlet of Arviat is located in Nunavut on the Western shore of the Hudson Bay. The community is accessible only by plane and summer barges used to bring in food and supplies, including diesel fuel for power. The Hamlet of Arviat and NRStor Inc. are working together to develop a community-centric solution reducing the Hamlet's dependence on diesel power. NRStor worked with the Hamlet to identify the local energy resource, technology preferences, and economics for owning and operating a renewable energy and energy storage project. It was determined that a clean energy solution for Arviat would include wind, solar and energy storage. In addition to environmental benefits, the project will enable local ownership and long-term revenues supporting local economic development. The partnership built between The Hamlet of Arviat and NRStor will continue to create value over the long term.
There are many sources of greenhouse gas emissions that contribute to global warming, but a major one remains emissions from the diesel generators used to power remote communities. In Canada, around 250 Indigenous communities continue to rely solely on diesel generation to provide their power – something many Canadians in the south are not aware of. Many of these remote communities are accessible only by plane and summer barges used to bring in food and supplies, including the diesel fuel for power.
These same communities are on the front line of global warming. They are seeing the early melting of coastal ice, which they rely on for hunting and winter fishing. They are also witnessing firsthand the significant and disturbing trend of thawing permafrost. One such community is the Hamlet of Arviat, located on the western shores of Hudson Bay in Nunavut, approximately 200km north of Churchill, Manitoba. Framed in by several large barrenland rivers, Arviat is surrounded by lively, rolling tundra, an intriguing land rich in wildlife, a gently rolling landscape dotted with lakes and ponds, and steeped in Inuit culture.
There are a number of compelling reasons why Arviat is becoming a unique Arctic community and destination. Arviat is one of Nunavut's largest hamlets and remains closely tied to its traditional Inuit roots. In addition to having a vibrant arts and crafts industry, Arviat is also becoming a centre of mine training and employment for the Kivalliq Region.
With one of the first major diesel reduction projects in Canada's Arctic, Arviat has set a vision of becoming the greenest community in the Circumpolar Arctic region and is determined to reduce its dependence on diesel fuel and secure its own clean energy future.
Although fossil fuel generation used to be one of the only options for powering hard to reach locations, in today's world, clean energy and energy storage is viable and can produce many benefits: increased power quality and reliability, cleaner air, and safer water. The Hamlet of Arviat began working with NRStor Inc. in 2016 to design and deploy a renewable energy and energy storage microgrid project to bring clean, sustainable energy to its community as well as long-term economic development.
NRStor is a Canadian microgrid developer founded by former Home Depot Canada CEO Annette Verschuren, whose guiding principle for the company is "profit with purpose". NRStor uses a "partnerships-first" approach to design community-based business models harnessing energy innovation. NRStor is embarking on partnerships with remote and Indigenous communities to develop community-based and community-owned microgrid projects. The goal is to collaborate in designing, building, co-owning, financing and operating energy systems that align with the community's energy objectives. NRStor believes that this model could prove a game changer for some of Canada's most remote and challenged communities.
Over the past few years, NRStor and the Hamlet of Arviat have developed a partnership to deploy a community-centric clean energy solution. Using a technology agnostic approach, NRStor worked with the Hamlet to identify the local energy resource, technology preferences, and economics for owning and operating a renewable energy and energy storage project.
It was determined that a multi-phase project would incorporate a combination of wind turbines, bifacial solar modules and lithium ion battery energy storage to achieve meaningful diesel reductions in Arviat. A meteorological tower was erected in 2017 to measure the wind resource and refine the project design. Site selection was informed by local and indigenous knowledge through Arviat's Hunters and Trappers Organization. At the moment, the project design and vendor selection is well underway and revenue agreements with the Nunavut utility, Qulliq Energy Corporation, will be established through their Independent Power Producer program. The partners expect the clean energy microgrid to be commercially operating by the end of 2021.
Through the development process, NRStor and the Hamlet of Arviat have found solutions to the numerous challenges of working in isolated and harsh environments, including microgrid integration, managing logistics and extreme climates.
Once the project is complete, it is estimated that it will prevent more than 160 thousand tonnes of CO2 emissions, and avoid the burning of 30 million litres of diesel over the next 20 years. In addition to transitioning the community to sustainable energy, the project will incorporate local labour and enable workforce training and development.
"The Hamlet of Arviat is convinced of the many benefits that a renewable energy system will provide our community. In addition to reducing environmental impacts, this project will allow us to own our own energy system and will provide a long-term revenue stream into our community," stated Bob Leonard, Mayor of Arviat.
As a joint owner in the project, the Hamlet of Arviat will secure a source of recurring revenue through the generation of renewable energy. These funds will support local economic development, using the NRStor partnership and clean energy project as a platform for long-term value creation in a strong and growing Inuit community.
Thanks to Todayville for helping us bring our members' stories of collaboration and innovation to the public.
Click to read a foreward from JP Gladu, Chief Development and Relations Officer, Steel River Group; Former President and CEO, Canadian Council for Aboriginal Business.
PETER SUTHERLAND SR GENERATING STATION POWERS NORTHEAST ONTARIO
Hydro-Québec takes partnerships, environmental measures and sharing of wealth to new levels
Calgary city council to debate safety bylaws after protests at library drag events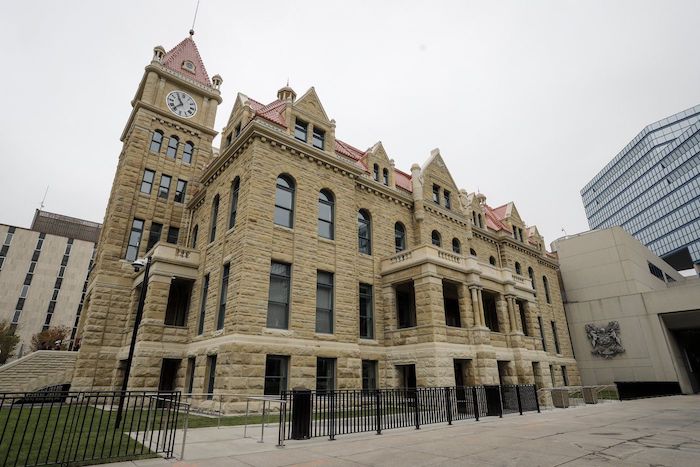 Calgary's city council is set to discuss updating one bylaw and bringing in another to address protests at drag events.
The proposed changes, which are on the agenda for this week's council meeting, include adding the word "intimidation" to the existing public behaviour bylaw.
A second bylaw, which would be called the safe and inclusive access bylaw, is also set to be debated by councillors as early as today.
It would prohibit protests within 100 metres of an entrance to a recreation facility or library and anywhere inside those facilities.
The move comes as a 36-year-old man faces criminal and bylaw charges related to a disruption during a Reading with Royalty event at a public library in February.
The family-friendly story times at libraries are led by drag queens or kings, and children are invited to dress in their best outfit, cape or crown.
Charges under the city's public behaviour bylaw carry a maximum penalty of up to $10,000 or six months in jail.
If passed by council, the safe and inclusive access bylaw would carry the same penalty.
"Recent protests have targeted members of the (LGBTQ) community and impeding the city of Calgary's ability to provide safe and inclusive access to city services," reads the new bylaw proposal. "The public is entitled to access these services without being exposed to messaging or behaviour that is hateful, intimidates, harasses or discriminates."
It lists multiple events that have led to safety concerns including: a Drag on Ice event that was postponed at the Chinook Blast festival Feb. 10; ongoing protests at Canyon Meadows aquatic and fitness centre, which is connected to Calgary Recreation's transgender and gender diverse facility; and the children's reading programs at public libraries.
Libraries across Canada — including Moncton, Halifax and Coquitlam, B.C. — have faced similar protests this year.
There have also been anti-drag protests outside the Tate Britain art gallery in London, as well as several bookstores and libraries in the United States.
Tennessee recently brought in a law that would ban drag shows in public spaces, starting July 1, and several other states are considering restrictions.
Across the United States, conservative activists and politicians have complained that drag contributes to the "sexualization" or "grooming" of children.
The efforts seek to smother popular "drag story hours," at which drag queens read to kids. Organizers of LGBTQ Pride events say they put a chill on their parades.
This report by The Canadian Press was first published March 14, 2023.
— With files from The Associated Press
Convicted killer charged with murder of another woman had finished sentence in June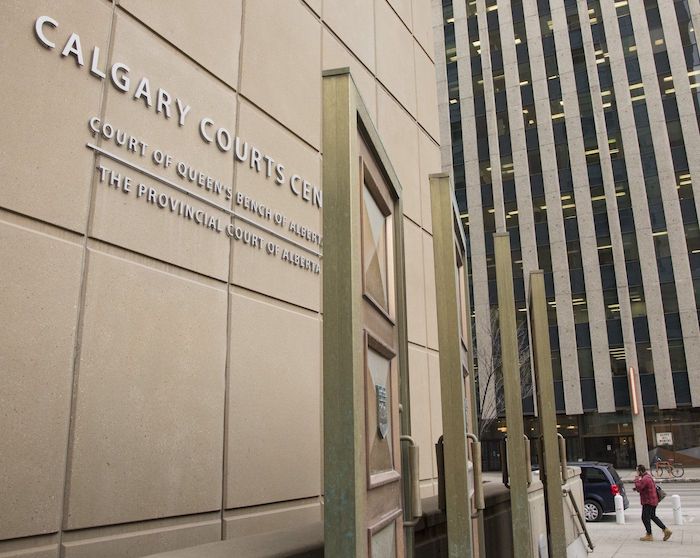 A Calgary man charged with murder in the death of a woman whose burned body was found in a park last month had completed his prison sentence for a similar killing less than a year ago.
Christopher Ward Dunlop, who is 48, was charged this week with second-degree murder and causing an indignity to a body in the death of 58-year-old Judy Maerz.
Her body was found by a passerby in Deerfoot Athletic Park on Feb. 16.
Dunlop previously pleaded guilty to manslaughter in the 2009 death of Laura Furlan, who was found dead in another Calgary park.
He was sentenced in 2015 to 6 1/2 years.
Documents from the Parole Board of Canada show Dunlop was pre-approved for statutory release in December 2019, and completed his prison sentence on June 3, 2022.
A risk assessment at the time suggested Dunlop had a low to moderate risk to reoffend.
"It is reported you took full responsibility for your offences," said a pre-release report. "It appears that you have the motivation for continuing to maintain necessary behavioural changes to help with lowering your risk.
"The clinician reported you admitted that a significant risk factor for yourself would be feelings of rejection or being used."
His release conditions included not consuming alcohol and not being in contact with the victim's family.
This report by The Canadian Press was first published March 3, 2023.