INDUSTRY-INDIGENOUS RELATIONS: A TREND TOWARD DEEPER ENGAGEMENT
INDUSTRY-INDIGENOUS RELATIONS: A TREND TOWARD DEEPER ENGAGEMENT
The Canadian oil and natural gas industry has a strong history of engagement with Indigenous peoples. Since its early initiatives, the petroleum sector has had many learnings and opportunities for growth with respect to its interactions with Indigenous communities. Consequently, these relationships have evolved towards ever-deepening forms of engagement including consultation and business partnerships. However, the nature of these relationships has been difficult to communicate with credibility; arrangements between companies and communities are often confidential, thus limiting the ability of industry to share positive stories of engagement.
The Canadian Association of Petroleum Producers (CAPP), an association that represents Canada's oil and natural gas producers, has utilized multiple surveys of its members in order to better understand the relationship between industry and Indigenous peoples. One of these surveys, known as the Telling Our Story survey, was commissioned by CAPP and conducted by Dr. Ken Coates of the University of Saskatchewan. Additionally, CAPP developed its own survey focused on procurement, community investment and consultation capacity funding in the oil sands. These surveys provide data that demonstrate the value producers place on building long-term, sustainable relationships with Indigenous communities. In particular, economic engagement is viewed as a primary opportunity to establish good relations and support Indigenous self- determination.
Survey Methodology
The purpose of the Telling Our Story survey was to collect information about the oil and natural gas industry's efforts to engage Indigenous communities. Research was conducted by Dr. Ken Coates, Canada Research Chair in Regional Innovation at the Johnson-Shoyama Graduate School of Public Policy, University of Saskatchewan. Dr. Coates used a comprehensive survey of industry representatives, in partnership with CAPP, plus CAPP's member companies and partner associations including the Canadian Council for Aboriginal Business, the Petroleum Services Association of Canada, the Canadian Energy Pipeline Association, and the Canadian Association of Geophysical Contractors. A total of 122 companies participated in the study, representing a cross-section of the oil and natural gas industry in Canada. Data was collected in a confidential manner, anonymized and aggregated into a final report. The survey highlighted key themes related to industry's engagement with Indigenous communities.
Consultation and Community Engagement
Companies within the oil and natural gas industry have developed long-term relationships with communities, and these relationships are multifaceted. Of course, a core aspect of relationship-building takes place through consultation processes. The trend toward consultation accelerated in 2004 with the Supreme Court of Canada decision on Haida Nation v. British Columbia, which determined the Crown has a duty to consult and accommodate Indigenous peoples when making a decision that could affect their constitutional rights. Procedural aspects of this duty can be delegated to industry, and now industry conducts the majority of project consultations. Survey respondents noted that today, companies are actively engaged in this process, seeking to ensure meaningful, two-way discussion in consultations. CAPP members indicated that they view these relationships formed through consultation as critically important to their business. Many companies have teams of staff dedicated to consulting and building relationships with communities, and funding is often provided to support community capacity to engage in consultations. A separate survey of CAPP's oil sands members found that between 2015 and 2016, oil sands operators provided $40.79 million for consultation capacity funding to local Indigenous communities.
Associated with consultations are a variety of forms of engagement. CAPP's members placed particular value on supporting various community activities, social and cultural priorities, and infrastructure needs. The aforementioned survey of oil sands members found that between 2015 and 2016 operators in the region spent $48.6 million on Indigenous community investment. According to companies, these focused investments positively impact relationships. Furthermore, there has been a trend toward the negotiation of long- term, collaborative agreements between project proponents and Indigenous communities in areas of operation that address community concerns and include clauses related to procurement, employment, community investment, dispute resolution, capacity funding and other topics of importance to the proponent and the community.
Economic Engagement
According to oil and natural gas producers, there is a strong emphasis on economic engagement as the priority in building relationships. In particular, procurement – the purchasing of goods and services from Indigenous businesses – presents a significant opportunity for mutual benefit. Both joint venture partnerships and preferential contracting arrangements with Indigenous-owned companies enable companies to build links and trust with communities. The focus on these arrangements is evidenced by substantial financial investment: in 2015 to 2016, oil sands producers spent $3.3 billion on procurement from 399 Indigenous owned- companies in 65 Alberta communities. While a sizable proportion of Indigenous businesses may be small or new, the data suggests their role in the sector will continue to increase.
This type of engagement allows Indigenous peoples to leverage their own expertise, build capacity, and ultimately establish pathways to prosperity. In this regard, industry can play an important role in supporting successful, self-determining communities. Although procurement was ranked most highly in terms of its benefit to the relationship between producers and communities, there are other forms of economic engagement; a number of companies have Indigenous recruitment strategies and support training programs intended to build the technical skillset of Indigenous employees and contractors.
Conclusion
The research commissioned by CAPP highlights the emphasis that oil and natural gas sector companies place on meaningful consultation, partnerships, and in particular, economic engagement. Industry has made strides in building deeper partnerships, and it is expected that the trend toward more meaningful engagement will continue. As an industry association, CAPP believes the oil and natural gas sector has an important role in tangibly advancing reconciliation together with Indigenous peoples in response to the Truth and Reconciliation Commission's Call to Action 92. CAPP believes its role in reconciliation can be described as identifying and finding feasible ways to share economic opportunities arising from resource development, while continuing to learn, grow and improve strong relationships based on trust, respect, and open communication. Industry's understanding will continue to develop, and the sector is open to further dialogue in order to inform its understanding of industry's role in reconciliation.
Thanks to Todayville for helping us bring our members' stories of collaboration and innovation to the public.
Click to read a foreward from JP Gladu, Chief Development and Relations Officer, Steel River Group; Former President and CEO, Canadian Council for Aboriginal Business.
PETER SUTHERLAND SR GENERATING STATION POWERS NORTHEAST ONTARIO
Exercise in 'patience' pays off for Kadri, says winning a factor in joining Flames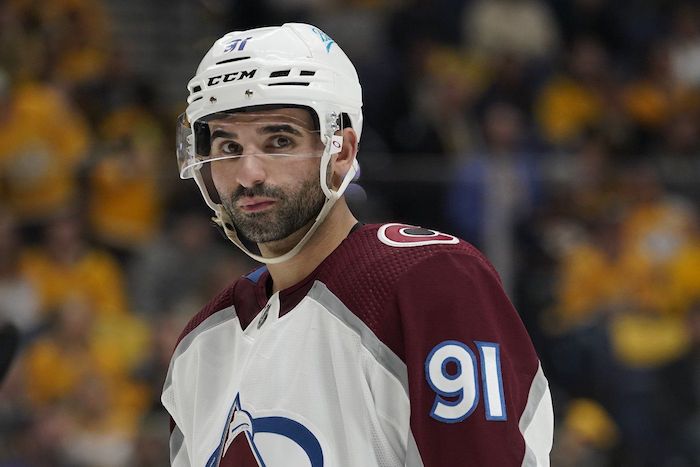 By David Alter
Nazem Kadri said the Calgary Flames expressed interest the moment he became an unrestricted free agent, but it was an "elaborate process" before he finally signed on the dotted line on Thursday.
"The patience definitely did me some good," Kadri told reporters in a Zoom call Friday. "There were some decisions to be made."
The Flames' wild off-season took another dramatic turn Thursday when the team signed the coveted free agent to a seven-year, US$49-million deal.
Before the deal could be made official, Calgary sent forward Sean Monahan and a conditional 2025 first-round pick to the Montreal Canadiens for future considerations in a move to create salary cap space for Kadri's contract.
"That's part of the reason why it's been taking so long," Kadri said from Paris, where he is on vacation.
The 32-year-old Kadri was one of the biggest names available in free agency after an all-star season with Colorado that ended with the Avalanche winning the Stanley Cup.
The benefits of returning to Canada, where his NHL career started, and taking part in the 'Battle of Alberta' with the provincial-rival Edmonton Oilers were benefits to signing with the Flames, but what ultimately led him to sign was how close he feels the team is to winning a Stanley Cup.
"Ultimately, it's about winning and that played a huge factor in me coming to Calgary," Kadri said. "The time is now and it certainly can be close with the moves we've made and me hopping on board."
The 31-year-old Kadri had 87 points (28 goals, 59 assists) in 71 games for the Avalanche in 2021-22. He added 15 points in 16 playoff games, including the overtime winner in Game 4 of the Stanley Cup final against Tampa Bay.
That was his return to action after being injured in Game 3 of the Western Conference final after being hit from behind by Edmonton forward Evander Kane.
Kadri's addition capped a wild off-season for the Flames that saw star forward Johnny Gaudreau walk away in free agency.
The Flames' leading scorer last season (115 points), and a finalist for the Hart Trophy as league MVP, Gaudreau informed the Flames before the start of the free agency period that we would not be re-signing with the Flames in a desire to move closer to home.
The New Jersey native signed a seven-year, $68.25-million contract with the Columbus Blue Jackets when free agency opened on July 13,.
Calgary was then informed that forward Matthew Tkachuk, who had a breakout season with 42 goals and 104 points, would not sign a contract extension after the upcoming season.
What looked like a potential nightmare for Calgary started to turn around when the Flames dealt Tkachuk to Florida for a package that included forward Jonathan Huberdeau, who had 115 points last season, and defenceman Mackenzie Weegar.
The Flames then locked up Huberdeau long-term with an eight-year, $84-million contract extension.
"It's alarming to anybody when you lose players of that magnitude," Kadri said. "But I think Brad (Flames GM Brad Treliving) has done a great job getting some return and valuable players."
This is not the first time the Flames have tried to add Kadri to their roster. The Flames attempted to acquire him from the Toronto Maple Leafs in 2019, but Kadri used the no-trade clause in his contract to veto the deal. Kadri was then traded to the Avalanche on July 1, 2019.
"I didn't see myself leaving (Toronto)," Kadri said about the situation. "That had nothing to do with the city of Calgary or the organization, I just wanted to stay where I was.
"It's important for me to clarify that. I think it's important because I've always admired the city of Calgary and Canada in general. I'm a Canadian boy. I love playing in Canada but it's certainly ironic, but it was always a team that was on my radar."
Kadri was selected seventh overall by Toronto in the 2009 NHL draft and has 512 points (219 goals, 293 assists) in 739 career games with the Maple Leafs and Colorado.
The London, Ontario native has yet to have his day with the Stanley Cup, but his plans include taking it to his hometown.
He also said he's going to bring it to Toronto, where he spent his first eight NHL seasons.
"I've done a lot of growing up in that city as well and there's been lots of supports of mine there," he said.
This report by The Canadian Press was first published Aug. 19, 2022.
'Just horrid': Police watchdog now investigating death of man in Alberta RCMP cell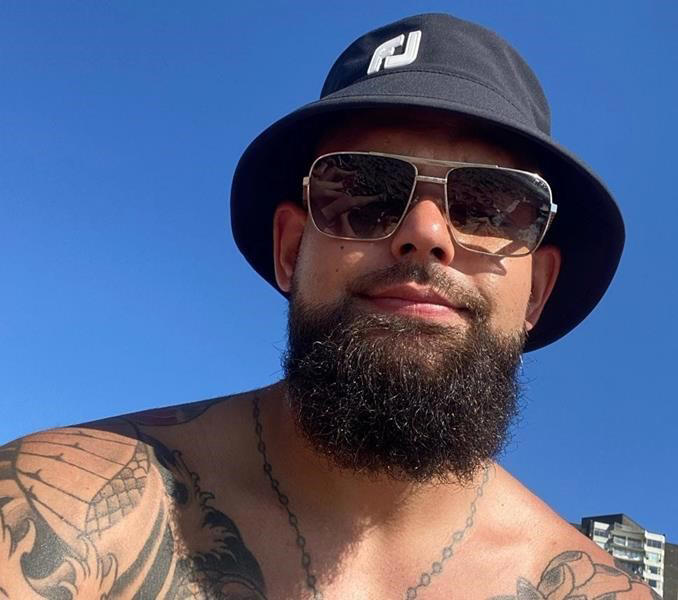 CALGARY — An Alberta man is hoping for answers now that the province's police watchdog is investigating the death of his son while in RCMP custody.
Addison Hartzler, 30, was found dead in an RCMP holding cell in Grande Prairie, Alta., on June 3, nine hours after he was arrested for public mischief on suspicion he had falsely reported a break-and-enter at the home where he was staying.
Greg Hartzler said he was told his son was acting in a "psychotic and delusional" manner, but police didn't call paramedics or have him assessed by a doctor.
"They never even sought any medical attention in the entire nine hours they had him in custody. At no point in time was he ever assessed medically," Hartzler told The Canadian Press Thursday.
"If they had, I believe he would have gone to the hospital in Grande Prairie directly from the house instead of the holding cell."
The case was being investigated by RCMP, but Hartzler requested the Alberta Serious Incident Response Team look into it.
He was only informed Wednesday that ASIRT had taken over the investigation as of Aug. 9.
Hartzler said he wants to know if the RCMP was negligent in his son's death and to protect other parents from going through a similar experience.
"Oh, Lord — If we can be an advocate for this, I guess maybe that's our lot in life," Hartzler said.
"From a father's perspective and a family's perspective, it's just horrid. We were expecting him to be at our house that morning. By noon he was planning to leave Grande Prairie to come to his brother's graduation," he said.
Hartzler said his son had been in the Grande Prairie area northwest of Edmonton since April looking for work. He said they talked a day before his son's death and the younger Hartzler seemed fine as he watched an NHL playoff game.
The father said he is relieved ASIRT is investigating.
"We're trusting that we at least get somewhat of a better investigation with ASIRT doing it and hopefully more objective than what I believe RCMP (would do), even though it was their special unit. We're hopeful we will get a more thorough investigation," Hartzler said.
"At the end of the day, everything and every direction we turn to points to negligence. As Canadian people, we have to start saying enough is enough and the RCMP has to be held accountable for these types of actions."
An RCMP spokeswoman said it's not unusual for the special unit to do the investigation on cases where there are injuries to people in custody.
"What typically occurs is that even though it remains with us, there is an ongoing process where information about the investigation is shared with ASIRT so they have awareness of what happened and the facts and information as it progresses," said Cpl. Deanna Fontaine.
"In this case, in the course of that, a decision was made by ASIRT to take it back."
Alberta Justice said the original decision to leave the investigation with the RCMP was made due to a lack of resources with ASIRT at the time.
"ASIRT's resourcing issues at the time were well known and were raised in correspondence with the Hartzler family's lawyer in the interest of being fully transparent regarding the capacity challenges the agency was facing," said spokesman Jason van Rassel.
"We can now confirm that the director of law enforcement referred this case to ASIRT for investigation on Aug. 9. As this matter is now with ASIRT, Alberta Justice and Solicitor General isn't able to provide further comment."
This report by The Canadian Press was first published Aug. 18, 2022.
Bill Graveland, The Canadian Press