Best Places to Visit to Lose Yourself
Best Places to Visit to Lose Yourself
If you are struggling with personal anxiety, depression, or addiction, it is important to find a way to unwind and take a break from yourself. Getting the distance you need requires losing yourself in a new environment and concentrating on the meaning of your life. Doing so will provide you with the power you need to beat addiction.
Spending Time Outdoors is Healing
One of the most effective ways to lose yourself is to spend time outdoors. People have noted for generations that the natural world has healing powers. However, it goes beyond simply making a person feel better. Nature is, in many ways, our natural environment. When you go kayaking, take a hike, or camp in the woods, you are coming back to an instinctive home.
It might not be easy for you to manage this kind of outdoor living at first. Many people struggle to enjoy camping or will miss modern electronic technology. However, that's a big part of why the outdoors are so effective for losing yourself. If you find a comfortable, but not extravagant, cabin in the woods, you cut yourself off from the sometimes negative influence of the modern world.
Great Places to Camp
A few of the best places to camp in our province include Banff National Park, Jasper National Park, and Waterton Lakes National Park. Each has their advantages. For example, at Banff, you can hike to glacial lakes and can camp in one of the most natural and beautiful places on the planet, just a few hours away.
Vacations Can Be Helpful, Too
While spending time in nature is the most efficient way to lose yourself, it may not be right for everybody. Some people simply can't handle those kinds of mental or physical demands. That's when a nice vacation can be so effective. People who spend time in beautiful vacation areas often find their troubles disappear and their mind clears wonderfully.
Consider a Mexican Vacation
Mexico is a relatively short flight from Canada and there are plenty of great places where you can vacation. One particularly beautiful destination is Cancun, which has a variety of wonderful beaches to relax on while you lose yourself and your worries.
You could also check out Mexico City, where ancient Aztec ruins exist next to places like the Frida Kahlo Museum. And in Teotihuacan, you can visit the ancient Pyramid of the Sun and celebrate the Day of the Dead in style.
Why Finding Yourself Again Matters
Losing yourself on a road trip to a relaxing vacation spot is just part of the journey towards addiction recovery. Once you have lost yourself and experienced mental and spiritual awakenings, you need to find yourself again. After an experience like this, you are not going to be the same person. That's a good thing, as the person you were before was struggling with an addiction.
How do you find yourself? By spending time in your new area and thinking hard about who you are as a person. For example, you could try to figure out why you started using, why it became an addiction, and what you can do to stop it. You can also try to rediscover your life goals and brainstorm ways to achieve them.
Losing Yourself Can Help With Addiction
By losing yourself and your troubles in a new environment, you can open up new avenues of self-expression and personal understanding. Many people in similar situations turn to an addiction recovery center in times like these. They can be a powerful tool for those who can't seem to shake their substance abuse and who need help regaining a sober life.
So if you need help beating addiction, consider visiting one of these treatment centers. They are a healthy and healing way to get through withdrawal, identify the influences behind your addiction, and walk away as a clean and sober person. While it won't be easy, it will help you become the person you deserve to be and make success a real possibility.
Kevin Gardner
Maybe Kevin's article gave you the travel bug?  Check out some of Gerry's adventures and get out and see the world.
Todayville Travel: Turks and Caicos – The Road Less Travelled
Wild TV launches streaming app for hunting enthusiasts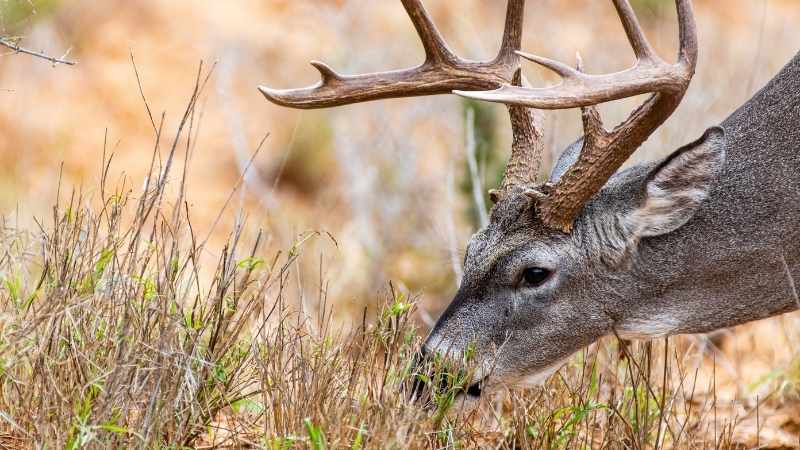 Wild TV launches streaming app for hunting enthusiasts
If you're a hunter, or an enthusiast, this new APP from Edmonton's Wild TV Inc might be the perfect addition to your entertainment options.
Wild Television Network (Wild TV), the number one hunting, fishing, and outdoor lifestyle television channel in Canada, is launching its subscription streaming service, The Wild TV App, to provide its fans in North America access to its trove of hunting content anywhere and anytime.
After running a successful linear TV channel for over two decades, Wild TV expands its services to offer hunting enthusiasts a new way to experience its unparalleled hunting content with The Wild TV App for only $4.99 per month or $39.99 per year.
The Wild TV App will feature shows made by hardcore hunters who share their stories, lessons and experiences from the most exceptional hunting environment globally – the Canadian Wild. It will also include the network's hit shows, including How to Hunt, The Edge, Trapping Inc., Mitchell Payment's Moment of Truth and Non-typical Nation, to name a few.
Ryan Kohler, President of Wild TV Inc., said the Wild TV App would complement their linear television service and help further realize their vision of building the strongest hunting community in the world by promoting excitement, wellness and conservation.
"The launch of The Wild TV App marks the beginning of a new era for us and our fellow Wilders. We know what makes a great hunting entertainment because we eat, sleep and breathe hunting. Every show in The Wild TV App is hand-picked by a hunting expert," he said.
"With The Wild TV App, we also want to bring people closer together and inspire them to get outside to hunt. We want to further strengthen the hunting community by entertaining, sharing knowledge and respecting the ecosystem," Kohler added.
The Wild TV App is available on all Apple and Android devices, Roku devices, Amazon Fire TVs and Fire Sticks, Samsung Smart TVs, LG Smart TVs, and the web www.wildtvplus.ca.
About Wild TV:
The Canadian wilderness has the best hunting in the world and we want you to explore what makes it so great. Wild TV is the only viewing platform for hunting enthusiasts made by hardcore hunters that share stories, lessons, and experiences from the most exceptional hunting environment in the world – The Canadian Wild.
Our shows are made by hunters, for hunters! We know what makes great hunting entertainment because we eat, sleep and breathe hunting. Every show is hand-picked by a hunting expert, who would rather be outside hunting.
We are Wild TV. Contact your local service provider to subscribe to our television channel today. Or click here to purchase the Wild TV APP and get access to exclusive hit hunting TV shows featuring some of the biggest names in the hunting world.
Revisiting the "All-inclusive" in Cozumel – by Gerry Feehan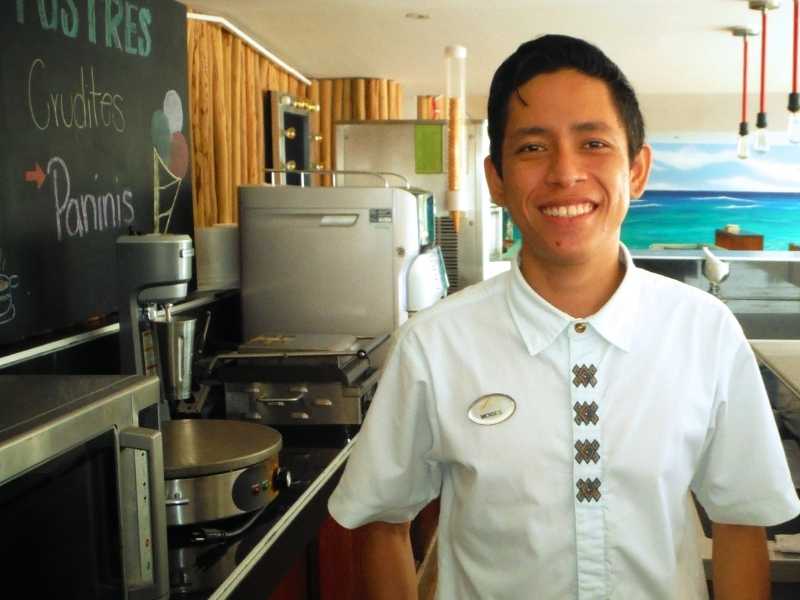 What could be finer than swimming in a warm ocean, peacefully drifting over a colourful coral reef, snorkeling amidst a myriad of tropical fish? In my estimation, not much. And one of earth's finest snorkel sites is the Island of Cozumel, in Mexico's Yucatan Peninsula.
Or at least it was until Hurricane Wilma hit in 2005. The most intense tropical cyclone ever to strike the Atlantic, Wilma pummeled the Yucatan, flattening buildings and killing scores of people. But the death and destruction was not limited to land. The churning storm surge also destroyed life under water.
Cozumel is situated along the world's second largest barrier reef. The Great Mayan Reef stretches from Mexico's Yucatan 1000km south to Belize in Central America.
When Wilma finally passed, resorts that formerly advertised "walk-in" snorkeling were suddenly left with ocean desert—broken chunks of dead coral lying in a watery grave. Until then Cozumel had been high on our bucket list. Wilma moved it down a few notches.
There was a time when a Mexican all-inclusive was our go-to vacation; a cheap week on the Mayan Riviera where food was plentiful (if not particularly appetizing) entertainment was non-stop—and best of all, the Corona flowed freely. But those days passed and we gradually moved on to more exotic—and expensive—vacations. So my expectations were not high when we decided to go retro and check out the Fiesta Americana all-inclusive on Isla de Cozumel's leeward coast. Would the snorkeling be good? Would the resort be serving up Montezuma's Revenge for lunch?
It didn't take long for all-inclusive nostalgia to kick in.  The first day at the pool we watched a couple of hefty strangers drink themselves into a stupor and pass out before noon in the searing tropical sun. While I am as big a fan of the swim-up bar as the next guy, we were here primarily for the ocean experience.
Cozumel's currents are notoriously powerful, so that afternoon we walked up the beach half a kilometer, donned our gear and enjoyed a frighteningly quick drift back to the resort. Happily, a decade-and-a-half after Wilma, the reef is showing signs of recovery—tiny colourful fish darted in and out of small but healthy new coral formations.
The following morning I booked a drift dive with a local scuba operator. We motored out to Palancar Reef in Arrecifes de Cozumel National Park, jumped overboard, descended 20 meters and floated through the famed Coral Gardens. It was magical. This deeper reef was unaffected, with pristine red, green, purple and orange coral heads glowing brightly in crystal-clear water. And the sea creatures—sea stars, lobsters, small crustaceans and a multitude of reef fish—were everywhere.
The next day we rented a jeep convertible for the obligatory circumnavigation of the island. We peeked in at some of the fancy resorts on the protected west shore before driving up Cozumel's rugged windward side where rough seas wave in from the open Caribbean, pounding the unpopulated eastern coastline. En route we stopped for a swim at Punta Sur on Cozumel's southern tip. Warm calm waters greeted us. We snorkeled over a shallow sandy bottom, admiring large coral heads and schools of damselfish and wrasses. A puffer fish inflated itself defensively, comically. Then we drifted into a garden of sea fans. Acres of purple, pink and mauve giants swayed softly just below the surface. Miraculously, this tip of Cozumel had avoided Wilma's random fury.
The ocean is not Cozumel's only attraction. When a new ring road was built around the island, local leaders had the wisdom to leave the old highway in place, close it to motorized traffic and convert the road to pedestrian and bicycle use. Now cyclists from around the globe come every November to participate in the annual Cozumel Gran Fondo, nicknamed "the world's most beautiful bike ride."
The Fiesta Americana had a few rusty bicycles available for patron use and, although these old contraptions had been exposed to the briny sea air for years, still it was fun to pedal around the island. We engaged in our own Petit Fondo, from the Fiesta down the coast to Playa Palancar. Our clocking for the twenty-one kilometer return trip was a respectable 60 minutes—excluding the three and a half hours we spent at the Palancar Beach Bar.
The staff at Fiesta Americana was embarrassingly polite and helpful. Early on we became attached to young Moises who manned the coffee and pastry bar in the open-air lobby. By the third morning I had no need to order. While we made poquito talk en Español, he'd whip me up a double café con leche. Moises, eighteen, worked 10 hours a day, six days a week at the resort—for about $20 a day. He didn't live on the island—too expensive. Every day he endured a ferry commute from the mainland. And yet I'm not sure when I last met a happier, more positive person.
One morning I was feeling self-pity over some trivial e-mail I had received. As Moises handed me my coffee, he asked if everything was okay. I felt like going back to our lovely ocean-view suite and giving myself a very hard look in the mirror—but instead I just ordered an extra helping of bacon with my scrambled eggs. The food at the Fiesta was really good—more than palatable.
So our nostalgic all-inclusive experience was a success—and a heck of a lot simpler and cheaper than organizing one's own tropical tour. And the entertainment? Awesome—particularly when the two chubby drunken fellows reappeared bashfully on day two, pale as ivory on one side, red as a Caribbean lobster on the other.
Our visit to Cozumel was pre-Covid—but Mexico is open for business again!
Gerry Feehan is an award-winning travel writer and photographer. He lives in Kimberley, BC.
Thanks to Kennedy Wealth Management for sponsoring this series.  Click on the ads and learn more about this long-term local business.