7 Exciting Excursions To Take in Canada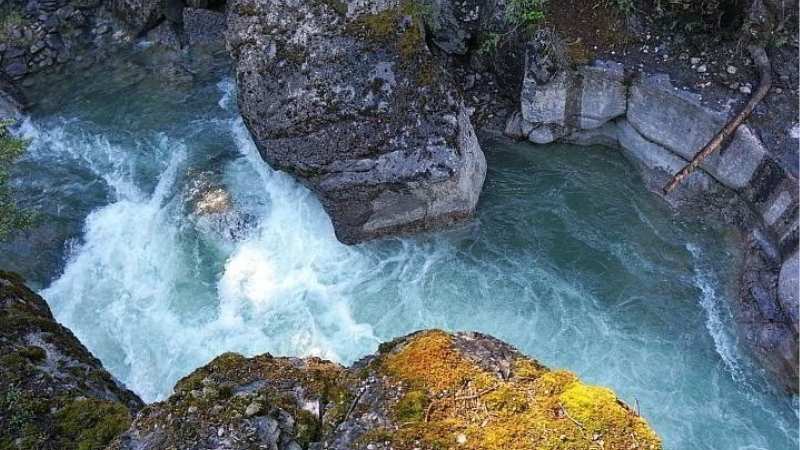 As we await the lifting of lockdowns, let's dream a bit about travel.
7 Exciting Excursions To Take in Canada
Whether you live in Canada or plan to visit from another country, there are plenty of fascinating things to see and do. Canada is the second-largest country in the world in total area, so it would probably be impossible to see every part of it in a single lifetime. Therefore, here are some of the most worthwhile things to see and do across the breadth of this beautiful and welcoming country.
1. Vancouver
Vancouver is located on the West Coast of Canada. It is accessible by water via all inclusive cruises and by train, bus, and automobile as well. Vancouver offers multiple opportunities for fun excursions. You can tour the Canadian Rockies, take the Sea to Sky Gondola to Whistler for some skiing, or go whale watching from the southern end of Vancouver Island.
2. Jasper National Park
In Alberta, you can find one of the best outdoor attractions in Canada: Jasper National Park. Covering 4,200 square miles, or 11,000 square kilometers, it is home to mountains, waterfalls, lakes, and springs. Points of particular interest in Jasper National Park include the Columbia Icefield glaciers and Maligne Canyon, which becomes an otherworldly realm of frozen waterfalls and ice caves with cold temperatures.
3. Churchill
Churchill is a small community located on the banks of Hudson Bay in northern Manitoba. It is known as the polar bear capital of the world, and you can indeed see polar bears there during their annual migration. However, Churchill also offers opportunities to see other natural wonders. In the summer, you can see beluga whales as they travel to their calving grounds in the estuary of the Churchill River.
Because Churchill is so close to the North Pole, winter nights get very long. This combined with a lack of light pollution makes it a good place to observe the aurora borealis, which appears when solar activity is high. Bear in mind, however, that there is no way to guarantee that the northern lights will be visible during your visit.
4. Niagara Falls
Niagara Falls is located on the border between Canada and the United States. It is a short distance away from the city of Toronto in the Canadian province of Ontario. Though one of the most famous waterfalls in the world, Niagara is poorly understood by many. Most people do not know that it actually consists of three different waterfalls. You can see them all from the best possible vantage points by booking a tour.
5. Quebec
Once a French colony, Quebec is the main francophone center of Canada. The French influence is still very strong in Quebecois language, culture, and architecture, so a trip to Quebec is a little like taking a mini-European vacation without going too far from home. You can see majestic waterfalls and quaint little villages in the idyllic Quebec countryside, or you can experience the cosmopolitan excitement of Montreal, its biggest city. Points of interest include the Old Port of Montreal via the Place Jacque Cartier and Mont-Royal Park, one of the largest greenspaces in the city.
6. Ottawa
Ottawa is the capital city of Canada but tends to get outshone by larger and more popular cities, such as Toronto, Montreal, and Vancouver. This may be to your advantage if you'd like to avoid crowds of other tourists on your excursion. Because Ottawa is the seat of Canadian government, you can visit the Royal Canadian Mint and see Parliament Hill during your visit. There are also boat tours and bus tours of the city available.
7. Maritimes
The Maritime Provinces are located on Canada's east coast, along the Atlantic Ocean. There are four maritime provinces altogether: Nova Scotia, Newfoundland and Labrador (which coincidentally lends its names to two different breeds of dog), Prince Edward Island, and New Brunswick. Each has something unique to offer, from the red rock cliffs and literary heritage of Prince Edward Island to the Cape Breton Highlands of Nova Scotia to whale watching in New Brunswick's Bay of Fundy to the world's largest fossil park in Newfoundland and Labrador.
There are many opportunities to take guided tours of notable Canadian locations. You can also explore on your own.
Read more on Todayville.
Alberta's province wide state of emergency ends as wildfire situation improves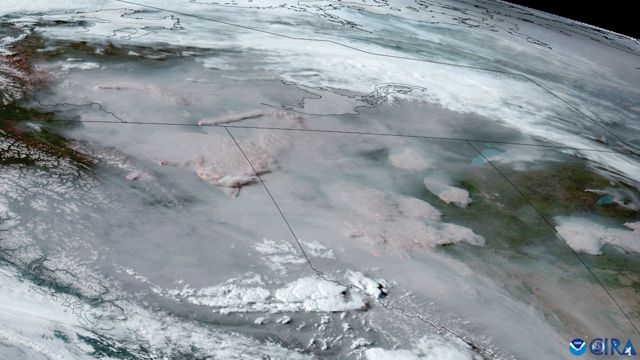 Wildfires and smoke are shown in British Columbia and Alberta in this satellite image taken Thursday, May 18, 2023. Alberta's public safety and emergency services minister says a province wide state of emergency that was declared nearly a month ago to deal with unprecedented wildfires will end Saturday night at midnight. THE CANADIAN PRESS/HO – Co-operative Institute for Research on the Atmosphere (CIRA) at the University of Colorado and the National Oceanic and Atmospheric Administration
Alberta's public safety and emergency services minister says a provincewide state of emergency that was declared nearly a month ago to deal with unprecedented wildfires ended Saturday at midnight.
Mike Ellis told a news conference the wildfire situation in Alberta remains serious but, overall, things have improved significantly and it's anticipated they will continue to improve.
He says support will not stop for communities affected by active wildfires, including Fort Chipewyan, which remains evacuated due to a large fire burning about seven kilometres away.
The state of emergency was implemented May 6 to expedite co-ordination of firefighting resources and support for evacuees.
Christie Tucker with Alberta Wildfire says the Rocky Mountain wildfire which threatens Fort Chipewyan remains a top priority and 85 Canadian troops were on the way to the area on Saturday afternoon
Tucker told the news conference the blaze was quiet on Friday until the evening, but crews are working to prevent flames spreading to the community and rain is expected in the area in the next day or so.
This report by The Canadian Press was first published June 3, 2023.
Saskatchewan landowners fight against illegal drainage washing out land, roads
WAWOTA, Sask. — Lane Mountney spreads a map over his kitchen table at his farmhouse in southeast Saskatchewan, pointing to yellow and orange arrows slithering across the document.
Many of the arrows represent existing channels and ditches, moving across fields and out of wetlands to drain water. The arrows eventually make their way to a creek, causing what he describes as a deluge of problems downstream.
"All these years, guys have gotten away with draining water and the next guy figures he can get away withit," Mountney said in an interview at his farm near Wawota, Sask., about 200 kilometres southeast of Regina.
"If this keeps going like it has, I don't know what Saskatchewan's going to look like in 10 years."
Mountney's map depicts what's called the Wawken Drainage Project, a plan developed by the local watershed group that has since been taken over by the Water Security Agency, which is responsible for overseeing drainage in Saskatchewan.
The project is nearly 14 square kilometres and contains 880 wetlands of various sizes representing a total of 2.4 square kilometres of water.
A project document indicates that 88 per cent of these wetlands have been drained, partially drained or farmed. About 12 per cent remain intact.
Most of this water is supposed to flow into a creek that runs through a parcel of Mountney's land.
The plan developers believe the creek can handle the flows, but Mountney is not convinced.
Last year, he and his wife, Sandra Mountney, dealt with flooding ontheir horses' pasture. They decided not to use their well water at the time because it was yellow.
"They were very excited to tell us that nobody inside the project area is going to lose acres, but they haven't even looked at who's going to lose acres miles down the line." Sandra Mountney said.
Brent Fry, who farms grain and livestock, said it's common for his land to flood for three days when people upstream get 50 millimetres of rain.
He said it has caused roads and access points to erode.
"There are about four farms out there and all they're doing is draining whether they've got permission or not," Fry said. "I don't even know what to do because the government's not doing anything — they're siding with the big guys."
Farmers have drained water in Saskatchewan for generations and many have done so illegally by digging ditches without permits.
Most producers drain because it allows them to grow more crops, helping them pay for land that has become increasingly expensive. However, it has caused yearly flooding for people downstream. Roads also wash out and habitat gets lost.
At the Saskatchewan Association of Rural Municipalities convention in February, reeves passed a resolution asking the Water Security Agency to require those who are illegally draining to remediate their unapproved works.
Saskatchewan legislation requires upstream landowners to receive permission from those downstream when they want to drain, but many say that's not happening.
Sandra Mountney said the Water Security Agency hasn't been taking concerns seriously.
"It's hard to know who's really protecting our waterways," she said.
The Wawken project began about three years ago but hasn't been completed. It's among many drainage projects underway.
Daniel Phalen, a watershed planner, worked on the project as technician before he left for another job.
He said landowners had been draining water with no permits before the plan. His job was to determine how many wetlands were drained and what works had already been done.
Phalen said the plan was to put in structures that would slow down the drainage to reduce problems downstream.
It's unclear what work had been done on the Wawken project to mitigate flows since Phalen left. The Water Security Agency did not respond to a request for comment.
Phalen said projects can get held up if affected landowners don't come to an agreement. Expropriation is allowed but it's rare, he said.
Another nearby drainage plan, known as the Martin project, has stalled because of landowner concerns.
Researchers have estimated Saskatchewan has lost half of its total wetlands over time for crop production.
Phalen, who also worked on the Martin plan, said it was concerning to see the number of wetlands sucked out.
"The Water Security Agency doesn't have the manpower to do much about it," Phalen said. "There's such low enforcement already that if they had any policies in place, people would just drain anyways. It's kind of a scary problem to be in."
Sandra Mountney said she's worried about losing wetlands because they help recharge groundwater supplies and filter contaminants — particularly important when it's dry.
The Water Security Agency has released a drainage management framework that aims to prevent flooding and ensure Saskatchewan retains a "sufficient" number of wetlands.
Leah Clark, the Interim Executive Director of Agriculture Water Management, told attendees at a Saskatchewan Farm Stewardship Association meeting earlier this year that 43 per cent of wetlands are retained within approved projects. She added the province has "thriving" wildlife populations.
However, she said under the policy, landowners would be able to select which wetlands to retain.
"It will achieve a working landscape for landowners to continue to use their land for farming and ranching. This approach will allow for new development while retaining current drainage," she said.
Phalen said Saskatchewan could look to Manitoba for solutions to retain wetlands.
Manitoba has historically drained most of its wetlands in the agricultural regions, he said, but the province has since developed a policy where landowners are paid for retaining them.
"You know, $100 an acre is not a ton of money, but it's another incentive to help producers," he said. "It's such a complex problem where you got this huge financial incentive to drain."
Lane Mountney said regulations just need to be enforced.
"It's almost too late," he said. "They should have been out there checking stuff before we got this point."
This report by The Canadian Press was first published June 4, 2023.
Jeremy Simes, The Canadian Press