7 Exciting Excursions To Take in Canada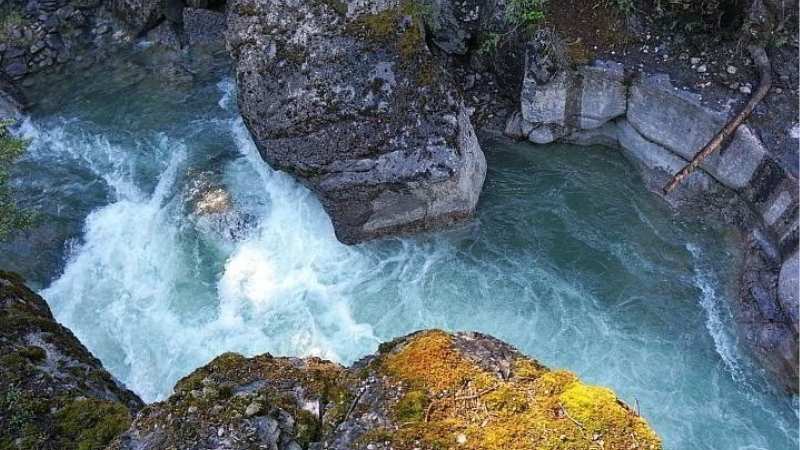 As we await the lifting of lockdowns, let's dream a bit about travel.
7 Exciting Excursions To Take in Canada
Whether you live in Canada or plan to visit from another country, there are plenty of fascinating things to see and do. Canada is the second-largest country in the world in total area, so it would probably be impossible to see every part of it in a single lifetime. Therefore, here are some of the most worthwhile things to see and do across the breadth of this beautiful and welcoming country.
1. Vancouver
Vancouver is located on the West Coast of Canada. It is accessible by water via all inclusive cruises and by train, bus, and automobile as well. Vancouver offers multiple opportunities for fun excursions. You can tour the Canadian Rockies, take the Sea to Sky Gondola to Whistler for some skiing, or go whale watching from the southern end of Vancouver Island.
2. Jasper National Park
In Alberta, you can find one of the best outdoor attractions in Canada: Jasper National Park. Covering 4,200 square miles, or 11,000 square kilometers, it is home to mountains, waterfalls, lakes, and springs. Points of particular interest in Jasper National Park include the Columbia Icefield glaciers and Maligne Canyon, which becomes an otherworldly realm of frozen waterfalls and ice caves with cold temperatures.
3. Churchill
Churchill is a small community located on the banks of Hudson Bay in northern Manitoba. It is known as the polar bear capital of the world, and you can indeed see polar bears there during their annual migration. However, Churchill also offers opportunities to see other natural wonders. In the summer, you can see beluga whales as they travel to their calving grounds in the estuary of the Churchill River.
Because Churchill is so close to the North Pole, winter nights get very long. This combined with a lack of light pollution makes it a good place to observe the aurora borealis, which appears when solar activity is high. Bear in mind, however, that there is no way to guarantee that the northern lights will be visible during your visit.
4. Niagara Falls
Niagara Falls is located on the border between Canada and the United States. It is a short distance away from the city of Toronto in the Canadian province of Ontario. Though one of the most famous waterfalls in the world, Niagara is poorly understood by many. Most people do not know that it actually consists of three different waterfalls. You can see them all from the best possible vantage points by booking a tour.
5. Quebec
Once a French colony, Quebec is the main francophone center of Canada. The French influence is still very strong in Quebecois language, culture, and architecture, so a trip to Quebec is a little like taking a mini-European vacation without going too far from home. You can see majestic waterfalls and quaint little villages in the idyllic Quebec countryside, or you can experience the cosmopolitan excitement of Montreal, its biggest city. Points of interest include the Old Port of Montreal via the Place Jacque Cartier and Mont-Royal Park, one of the largest greenspaces in the city.
6. Ottawa
Ottawa is the capital city of Canada but tends to get outshone by larger and more popular cities, such as Toronto, Montreal, and Vancouver. This may be to your advantage if you'd like to avoid crowds of other tourists on your excursion. Because Ottawa is the seat of Canadian government, you can visit the Royal Canadian Mint and see Parliament Hill during your visit. There are also boat tours and bus tours of the city available.
7. Maritimes
The Maritime Provinces are located on Canada's east coast, along the Atlantic Ocean. There are four maritime provinces altogether: Nova Scotia, Newfoundland and Labrador (which coincidentally lends its names to two different breeds of dog), Prince Edward Island, and New Brunswick. Each has something unique to offer, from the red rock cliffs and literary heritage of Prince Edward Island to the Cape Breton Highlands of Nova Scotia to whale watching in New Brunswick's Bay of Fundy to the world's largest fossil park in Newfoundland and Labrador.
There are many opportunities to take guided tours of notable Canadian locations. You can also explore on your own.
Read more on Todayville.
Canadian men to face Ireland in Edmonton rugby sevens quarterfinal
EDMONTON — Canada will play Ireland in the Cup quarterfinals Sunday after winning two of three on Day 1 of the HSBC Canada Sevens.
The Canadian men, who finished sixth last week at the HSBC World Rugby Sevens Series event in Vancouver, opened play Saturday by beating Hong Kong 21-12 and Mexico 47-0 before running into a South Africa buzzsaw in the closing match of the day at Commonwealth Stadium. The Blitzboks, who downed Kenya to win the Vancouver tournament, ran in seven converted tries in a 49-0 win.
South Africa is now 9-0-0 in the two Canadian events, which stand as a truncated 2021 HSBC World Rugby Sevens Series due to the pandemic. The 2022 campaign kicks off in late November in Dubai.
Earlier, Canada's Josiah Morra, Phil Berna and Brennig Prevost scored tries against Hong Kong with Prevost adding three conversions.
Thomas Isherwood, in his World Series debut, had three tries in the lopsided win over Mexico while Anton Ngongo and Ciaran Breen had two apiece.
Pool A winner South Africa will play Hong Kong in the quarterfinals while the U.S. takes on Britain and Germany meets Vancouver runner-up Kenya.
Germany, an invited team, scored the upset of the day by beating Vancouver bronze medallist Britain 19-10 to reach a Series Cup quarterfinal for the first time.
The U.S. went unbeaten Saturday, overcoming Kenya, Spain and Chile to win Pool B. Ireland secured top spot in pool C with two wins and a draw.
Canada is fielding a new-look team at the Vancouver and Edmonton events.
Co-captains Nate Hirayama and Harry Jones along with Connor Braid, Justin Douglas and Conor Trainor have retired in the wake of the recent Tokyo Games, where the men finished eighth in their Olympic debut. 
Other players are taking time off in advance of the 2022 season. 
Berna, Jake Thiel and Andrew Coe are the only Olympians on the current Canadian squad although Morra has also played in the World Series. Thiel is serving as the team's vice-captain. 
Due to the pandemic, the World Series ground to a halt after the Canadian men finished third in Vancouver in March 2020. The men got in six of 10 planned tournaments and the women five of eight before the schedule stalled. A women's event in Langford, B.C., scheduled for early May last year was one of the tournaments cancelled. 
Only seven of the men's core teams are taking part in the Canadian events with New Zealand, Fiji, Australia, Argentina, Japan, France and Samoa among those missing due to pandemic-related travel restrictions. 
Like Vancouver, Edmonton has a four-team women's competition that features Canada, Britain, Mexico and the U.S. 
Canada will face the U.S. in Sunday's semifinal after drawing 26-26 in the opening match of the day. The Canadian women also defeated Mexico 40-12 and played to a 7-7 tie with Britain, the winners in Vancouver who will face Mexico in the other semifinal.
—
This report by The Canadian Press was first published Sept. 25, 2021
The Canadian Press
Judge says unvaccinated prospective jurors in sex assault trial will be excused
CALGARY — An Alberta Court of Queen's Bench justice has ruled that prospective jurors in an upcoming sexual assault trial in Calgary will be excused if they're not vaccinated against COVID-19.
Justice N.E. Devlin wrote in his ruling Thursday that allowing unvaccinated people to serve on the jury could unfairly compromise the health of other jurors, court staff and anyone else connected with the trial.
Further, Devlin said an unvaccinated juror could be a distraction to other jurors by causing them to fear for their health, and he said a juror who developed symptoms could scupper the entire proceedings.
A recent decision in Ontario saw an Ottawa judge rule that all jurors participating in a murder trial would need to be fully inoculated with two doses of vaccine.
But a Quebec Superior Court judge ruled earlier this month that a juror did not need to be fully vaccinated against COVID-19 to participate in a Montreal fraud trial, citing privacy concerns and jury representativeness in his ruling.
Devlin, however, wrote that during juror selection for the sexual assault trial in Calgary this week, the "handful" of people who were not fully vaccinated "spanned the age, gender, and ethnic spectrum" and that excusing them would not reduce the jury's representativeness.
"Factually, I am satisfied that vaccination is a safe and highly effective means of preventing the spread of the coronavirus, the development of COVID 19 infections, and severe illness in those who do become infected," Devlin wrote.
"The public and judicial resources dedicated to a jury trial are both scarce and precious, especially right now. Needlessly increasing the risk that a trial run under these circumstances is aborted due to a COVID 19 infection would bring the administration of justice into disrepute in the eyes of the public." 
A decision from B.C. Supreme Court last month did not allow the Crown to ask jurors questions about their vaccination status, citing privacy.
Devlin wrote that "judicial discretion to safeguard the proper administration of justice is paramount over any provincial privacy legislation."
He noted that when he asked whether unvaccinated jurors should be excused from serving, neither the Crown nor the accused took a position.
In the Quebec case, Justice Mario Longpre noted that provincial jury law only allows those with mental incapacity or impairment to be exempted.
Longpre wrote that Quebec law, unlike Ontario's, does not permit jurors to be disqualified by reason of physical incapacity "even if it were to be concluded that the fact of not being adequately vaccinated constitutes such an incapacity."
This report by The Canadian Press was first published Sept. 25, 2021.
The Canadian Press