Calgary Hotels Open for Now
What does a "state of emergency" mean for tourism in our city
Over the last number of days we have seen closures of many different services and businesses. We are all curious about what will still be available in the coming weeks. In the meantime it seems as though hotels and hostels in Calgary will continue to keep their doors open for now.
Calgary has one of the highest concentrations of head offices in Canada. Many of the large organisations are owned by foreign bodies, relationships with foreign diplomats or have senior chartered professionals travel through our airport. We host various events and summits over the year that draw large crowds of people from across the globe. The most undeniable example is the Calgary Stampede, which recently announced a loss of 80% of their workforce due to rising concerns in the spread of Covid-19. Their organisers are working closely with Calgary Emergency Management Agency and the Alberta Health Services. Check out their full update here.
We are used to a high intake of tourists over the summer months of the year. According to VisitCalgary.com Q4 report from 2019 we welcomed just under 18 million people through our Calgary International Airport.
How Covid-19 is affecting our hotel industry
We have 74 hotels in Calgary with more in towns like Cochrane and Airdrie. In the same report from VisitCalgary.com, their data shows that hotels in Calgary sold over 3.3 million rooms in 2019. If we look at the effects of what a travel restriction can do to our economy, we will see a dramatic reduction in tourists spending money in our city.
Following orders from the City of Calgary, Grey Eagle Casino has temporarily closed their doors, in light of this direction a message from the General Manager Martin Brickstock stated:
"This closure notice becomes effective immediately. We anticipate this closure will be until further notice, but we promise to provide consistent updates as information becomes available.
We look forward to inviting everyone back when we reopen. Please take care and be safe.
Please note that Grey Eagle Hotel will remain open"
Other well known institutions who have multiple locations throughout Calgary have offered updates on their services. They are also making arrangements for last minute cancellations from people who have had their travel itineraries disrupted. It is difficult to know how this will play out in the coming weeks however they are taking every available step to ensure the highest standard of hygiene.
Marriott Hotels – Covid-19 Update
Hyatt Hotels – Covid-19 Update
Hilton Hotels – Hilton's Commitment to you
Wyndham Hotels – Covid-19 Update
Sandman Hotel Group – Our respond to coronavirus (Covid-19)
In other countries there have been major closures of major hotel chains. Suspending of recreational facilities seems to be the norm for now. An article from the New York Post states that some major names are shutting their doors. Could be evidence that we could be following suit in the coming weeks.
(NY Post – Lisa Fickensher – March 17th 2020)
Keep yourself in the loop aware of updates on the situation here in Calgary with Alberta Health Services or their self screen application. It is difficult to know what kind of pressure has been placed upon major businesses in our city on how they react. Every step is being taken to continue business. Calgary Economic Development is striving to keep our businesses aware of any updates in policy or guidelines. You can keep yourself in the loop by visiting their website – Calgary Economic Development Covid-19 Updates and Resources.
For more stories, visit – Todayville Calgary
WestJet sets sights on low-cost leisure with purchase of 42 more airplanes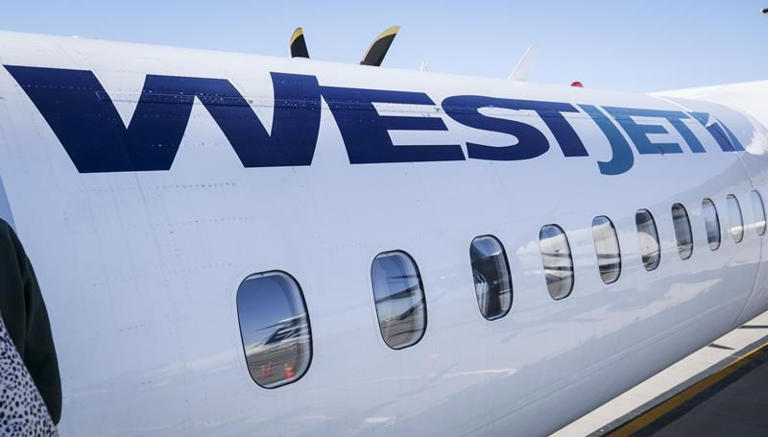 WestJet is making a substantial addition to its fleet with the purchase of 42 aircraft as the airline plans to expand its low-cost offerings, with plans to add routes to sun destinations from cities across Canada.
The Calgary-based airline announced the agreement with Boeing for the purchase of the 737-10 MAX planes on Thursday.
The purchase, which was on top of an existing order of 23 aircraft, includes the option to add 22 more planes depending on demand.
The purchase is a part of the airline's plan to expand its low-cost offerings and offer sun and leisure flying across Canada, said WestJet Group's chief executive officer, Alexis von Hoensbroech.
Earlier this month, WestJet said in a press release that it would be suspending several routes to Atlantic Canada, including flights between Halifax and Montreal, as of Oct. 28. Spring flight schedules are not yet available.
WestJet chief commercial officer John Weatherill said the decision was difficult but will help in the long run, as the airline shifts more of its eastern routes to sun and leisure destinations.
However, he said WestJet is not stopping Atlantic flights completely; instead, von Hoensbroech said the airline plans to ramp up its cross-country flights and flights from the East to leisure destinations including the Southern U.S. and the Caribbean.
"What we will do less, is flying within the East," said von Hoensbroech. "So flights between Montreal and Toronto will decrease but Montreal to Cancun will increase."
"We are a low-cost carrier and we want to improve our low-cost positioning," said von Hoensbroech.
Supporting this move is the pending Sunwing acquisition, given Sunwing's focus of servicing Eastern Canada's leisure market, said WestJet's chief executive officer.
Brought with the incoming aircraft is the need for more cabin crew, ground handlers and pilots, a challenge recognized by WestJet's chief executive officer, as staffing levels have been an industry-wide problem after the return of domestic and international travel.
While some roles are more challenging to fill, von Hoensbroech said that he is confident WestJet will find enough staff for the expansion and said it will create hundreds and thousands of additional job and career opportunities within WestJet.
"If you're a pilot and you are joining an airline that is growing, this will give you a faster track to become a captain than if you are joining an airline that is not growing as fast as we do," said von Hoensbroech.
WestJet says the Boeing 737-10 MAX provides the lowest cost per seat among mid-range aircraft and is part of the airline's plan to offer more affordable flights.
The order will start delivering at the end of 2024 through to 2028, expanding the fleet by 65 aircraft over six years.
WestJet wouldn't yet say whether the 42 additional aircraft will service WestJet alone or if they will also fly under Swoop, the airline's ultra-low-cost carrier.
This report by The Canadian Press was first published Sept. 29, 2022.
Caitlin Yardley, The Canadian Press
Vancouver gas prices pass $2.39, breaking North American record: analyst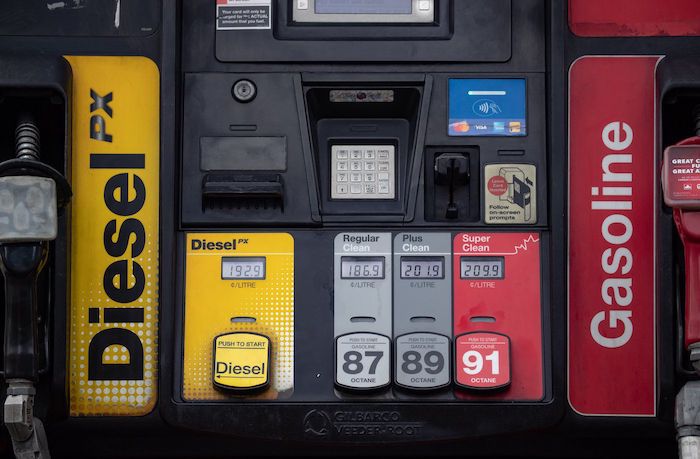 Vancouver – Gas prices in Vancouver hit a new high of more than $2.39 a litre at some stations Thursday, blowing past the previous peak set this summer.
One gas analyst said that's a new all-time record for North America, and expects prices to continue to rise this week.
Dan McTeague, president of Canadians for Affordable Energy, said prices passed the previous record of nearly $2.37 a litre, set in Vancouver in June, due to the temporary shutdown of refineries in the U.S. Pacific Northwest and California.
McTeague said prices will likely rise again then drop fairly quickly once the supply issues are resolved.
"I don't see the all-clear light at the end of the tunnel just yet. It's going to happen and when it does it will be a dramatic drop, probably about 20 cents a litre, not in one fell swoop but very close to that over two or three days," he said.
Gas prices jumped overnight across Canada by almost 20 cents in some places.
McTeague said no one could have predicted gas prices increasing at the speed they have over the past several days.
"The bottom line is that there's not enough supply out there and however we got here, we're going to have to spend a bit more time trying to figure this out because this is the kind of things that bring economies to a standstill," he said.
According to the CAA's price tracker, gas is up nationally by just over three cents on average at $1.58 per litre, with some provinces seeing higher jumps than others.
The CAA says the average gas price across Vancouver was $2.32 on Thursday.
This report by The Canadian Press was first published Sept. 29, 2022.