"Cook With Meg" creating community through online courses and camps for 3 years now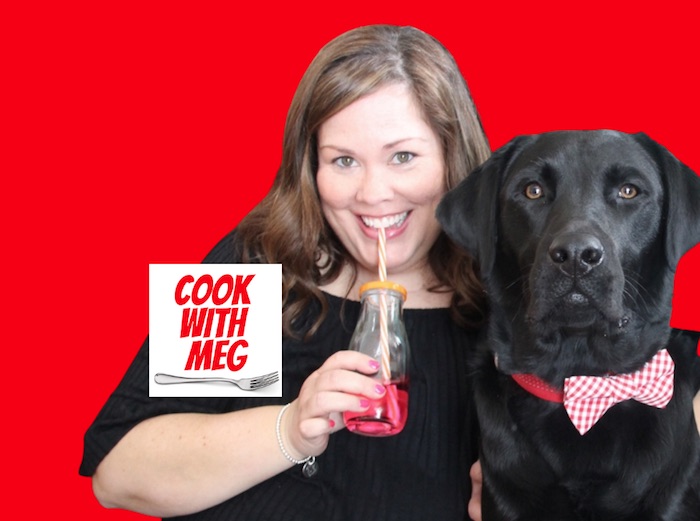 VIRTUAL COOKING SCHOOL THAT STARTED DURING PANDEMIC CELEBRATES 3 YEARS
On March 23, 2020, 27 families from across Canada connected via Zoom amidst the early days of lockdown to Cook with Meg. In this 4 day virtual cooking series, they made Picky Eater Sheet Pan Pancakes, Sticky Chicken Lo-Mein Noodle Bowls, Freaky Friday Fried Rice and That's A Lotsa Pizza D'oh using limited ingredients with former MasterChef Canada finalist Meg Tucker.
Many will remember when food products and ingredients were not readily available, so families used what they had, or what grocery stores click and collect services would provide. Through these daily cooking lessons, families not only cooked together, but formed friendships across the miles. Week after week, month after month, Cook with Meg grew to include families from Canada, USA, Mexico, Costa Rica, New Zealand and the United Kingdom.
Families became friends. We became a Cook with Meg Community.
Today, with over 6000 Zoom connections to thousands of families, the Red Deer and District Chamber of Commerce Small Business of the Year award and hundreds of five star reviews, Cook with Meg continues to thrive. Meg partners with the Egg Farmers of Alberta, Central Alberta Co-op, Alberta Pulse Growers, and Salton Canada to offer incredible experiences to families. She blends her years of experience and talents as a professional cook together by providing live and on-demand cooking classes and camps for families in six countries. Whether it's a class tackling some of the latest food trends, attending a virtual culinary summer camp, or an adult date night class, Meg's passion goes far beyond teaching people how to cook. It's building life skills, it's practicing patience, it's building kitchen confidence, strengthening family bonds and boosting self esteem.
No matter where you live, Meg says "everyone can connect through making and sharing food". To do that, Meg carefully designs her classes and camps in ways that help people to connect with their inner chef and the people around them.
A message from Meg: "To every person that has supported the Cook with Meg adventure. Whether you registered for a class, attended a class, liked a post on social, or shared us with your friends and family, THANK YOU. Thank you to all the families who continue to believe in the value of online learning, specifically in the kitchen. We often get asked if we will transition to "in person" classes, now that "life is getting back to normal". I have one simple answer. I always say we know that virtual and online learning was here before the pandemic, and it's definitely not going anywhere. I love it because for parents, you don't have to pack your kids in the car and drive them all over town. Your kids are getting to learn in YOUR kitchen, using your own appliances and tools. There is no learning curve, only a beautiful path to KITCHEN CONFIDENCE! So the answer is no. We are a virtual cooking school and will remain as such. This allows us to keep our costs low for you, to provide families with an amazing opportunity to learn and make friends all over the world, without boundaries!"
Head to cookwithmeg.com to register for one of our upcoming classes, and watch our social as Summer Camp registration officially opens May 1.
*******************
Meg Tucker has been creating shared experiences through media for over twenty years. Creator of the Shaw TV original kids cooking show Just One Bite, and a top twenty-five finalist on Masterchef Canada, Meg's catchy enthusiasm for life brings joy to everyone she meets in front of and behind her kitchen counter.
When the world shifted in March 2020, Meg made the ultimate pivot to build a food community called Cook with Meg..
Community & Sustainability with Alberta Original Alley Kat Brewing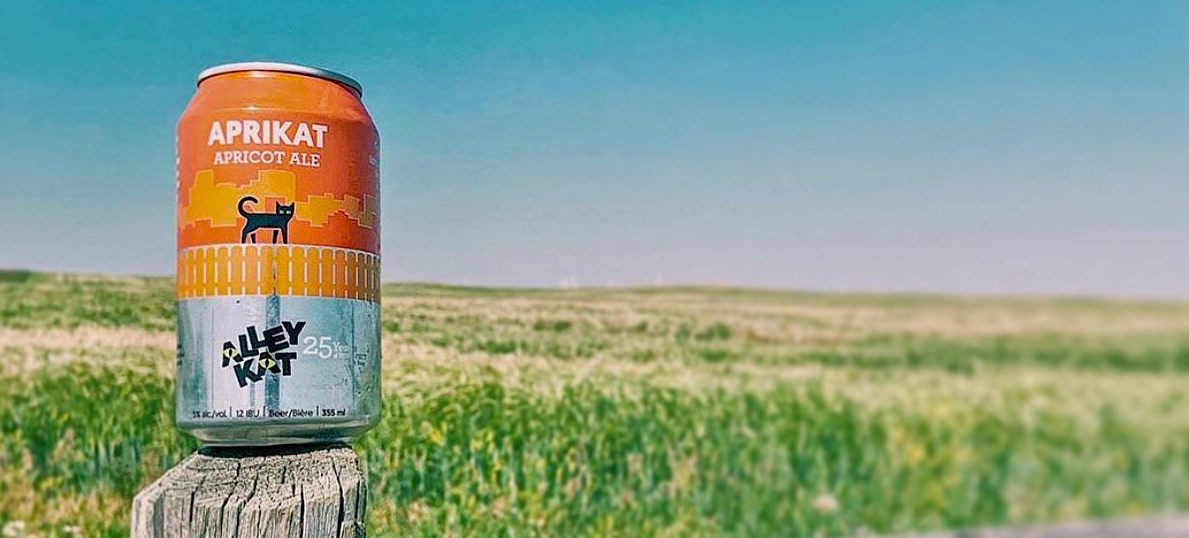 Alberta is home to more than 100 unique craft breweries, the majority of which are located in the city of Calgary and the provincial capital, Edmonton. The number of breweries has grown exponentially since 2013, when Alberta experienced a craft beer boom following legislative changes by Alberta Gaming, Liquor and Cannabis (AGLC) that made owning and operating a microbrewery far more accessible.
Founded in 1995, well before the boom, Alley Kat Brewing is an Alberta original. Having celebrated its 25th birthday in 2020, Alley Kat is the oldest microbrewery in Edmonton and the 4th oldest in all of Alberta.
Located on 60th Ave in NW Edmonton, this brewery was originally launched by local Edmontonians Neil and Lavonne Herbst. In February 2020 the brewery was purchased by Cam French and Zane Christensen, two childhood friends from St. Albert, Alberta.
Accountants by trade, Cam and Zane had been looking for opportunities to transition into the craft brew industry, and found Alley Kat to be a good fit. According to original founder Neil Herbst, who has remained involved with the day-to-day at Alley Kat, keeping the brewery local
was a key part of the decision. "At a time when we are seeing some craft breweries being absorbed by large multinationals, keeping Alley Kat in independent hands was extremely important to us," said Neil in 2020. "This sale ensures Alley Kay continues to remain locally owned and operated" (Alley Kat Blog, February 2020).
Since taking over the brewery, Cam and Zane have continued to focus on the foundations laid by the Herbst's, including furthering sustainable, environmentally friendly practices wherever possible and keeping close ties with the community. In an effort to minimize their footprint as much as possible, Alley Kat looks for ways to recycle, repurpose and reduce waste throughout all stages of brewing and distribution. "From a social consciousness perspective, we know how important it is to do our part," says Cam, "Alley Kat will always look out for the good of our customers and our environment."
Alley Kat's environmental practices include repurposing their spent grain, the product leftover once flavor and sugar has been extracted from their mash, by donating it to Edmonton's Four Whistle Farm to be used as livestock feed. The brewery is also powered by Bullfrog Energy, which allows them to offset their electricity use with green energy, reducing their overall carbon footprint. Furthermore, everything that can be recycled is recycled throughout the process, and the owners continue to stress the importance of recycling the iconic Alley Kat can once it is empty.
Alley Kat Brewery has and continues to be a dedicated member of the community in Edmonton and across Alberta. Most recently, the brewery announced a partnership with the Alberta Junior Hockey League (AJHL) in support of local teams, including the Sherwood Park Crusaders, Olds Grizzlys, Whitecourt Wolverines, Drayton Valley Thunder and the Bonnyville Pontiacs. $1 from each 6-pack of Alley Kat Blonde Ale will go towards helping cover travel, meal and equipment expenses for the young athletes.
"I played hockey for Drayton Valley growing up," says Cam, "so this is a great way to give back and help these players have the same experiences I did."
After an exciting – if not somewhat trying – first year at Alley Kat Brewing, Cam and Zane are excited for the remainder of 2021. Fans of Alley Kat and Canmore's Grizzly Paw Brewing can look forward to a collaboration beer, coming soon in honor of 25 years for both breweries.
A new Alley Kat "Summer Fling" mixed pack, featuring 3 new beers will be coming out soon as well, just in time for patio season, and their annual summer seasonal beer will be released on April 1st!

For more information on Alley Kat Brewing, visit https://www.alleykatbeer.com
For more stories, visit Todayville Calgary.
Rediscover Kombucha with Calgary Brewed Bar Star Buch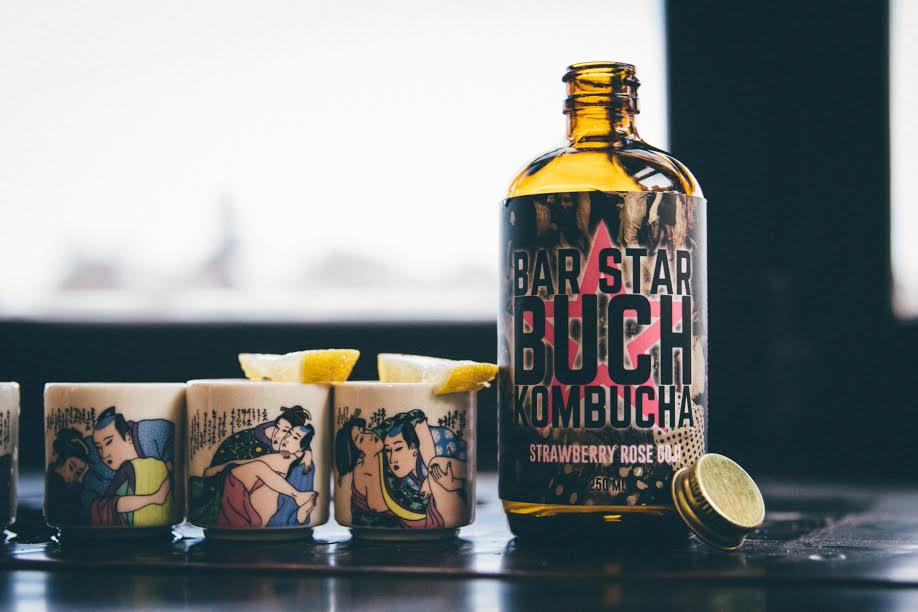 What would you say if I told you there was an organic, fair trade, direct trade, ecosocial, rainforest certified, gluten free, dairy free, nut free, GMO free, vegan, non-alcoholic alternative that doesn't taste like sawdust – brewed right here in Calgary?
Introducing Bar Star Buch, the 2-person premium kombucha operation led by Boss Buch Suzanne Mills, the self-proclaimed former bar star on a mission to make sober – and healthy – sexy. Launched in February 2019, Bar Star Buch promotes gut health, mental health and wellness while providing a tasty, non-alcoholic alternative packed with additional nutrients and health benefits. According to Suzanne, "There are more neurons in the gut than in the spinal cord … your gut is likely filled with bad bugs, so you need the specialty ingredients, probiotics, enzymes and vitamins in our premium kombucha. Your gut is your second brain & where your immune system lives, which means that if your gut bacteria is out of balance, it directly affects not only how you feel physically, but also your mood, focus and stress levels."
Be it a personal preference, a designated-driver situation, recovery, or any other untold possibility, there are plenty of reasons someone may choose not to drink on a night out. However, the availability of non-alcoholic alternatives often falls short of appealing, especially in a city with a booming craft beer industry. "As a non-drinker, you have limited options," says Suzanne, "pop, decaf coffee, or kids menu. We wanted to make an inclusive, health-conscious, low sugar alternative that normalizes not drinking in a social setting."
Bar Star Buch offers a variety of flavors, each with their own premium organic ingredients designed to promote overall health and wellness. "It's not just a standard, "hippie" kombucha brand," says Suzanne, "if you're gonna drink kombucha anyway, you may as well get a bit of a bonus. So every single flavor has some kind of additional health benefit."
For example, the original Basic Buch, featuring organic black tea, green tea, lime juice, ginger and spearmint focuses on gently calming overall gut upset. The Buch Slap is an organic pineapple, lemongrass and cayenne pepper combination aimed at detoxification and metabolism function. The Namaste Buches features organic wild blueberry juice, elderberries, schisandra berries and rhodiola root to boost immune function and promote relaxation. All of which taste great – it's the adult equivalent of hiding vegetables in your child's mac & cheese so they get the nutrients they need without even knowing it.
In addition to the Bar Star Buch line-up of delicious, health-conscious flavors, they also feature specialty seasonal brews in support of local charities that focus on improving mental health and wellness in all of it's forms. 100% of the profits from each specialty brew are donated to designated charities across Calgary. Previous charitable campaigns include the Fall 2019 Crazy Buch brew in support of the Alberta Adolescent Recovery Centre, and the Spring 2020 Komboujee Brew, which raised almost $1,500 for Cerebral Palsy Kids & Families. "We intentionally support small, local organizations," says Suzanne, "We're very, very mindful of that. Especially in this economy, it's the little ones that are really struggling and can benefit the most from our contributions."
Bar Star Buch is currently raising money for Tiny Footprints Pregnancy and Infant Loss, and will be announcing their Spring 2021 charitable partner in March.
Right now, you can find Bar Star Buch in single serving bottles at Trolley 5 on 17th Ave and on-tap at Common Bond Bar on Stephen Ave, as well as a number of organic markets throughout the city. It is also available to Work Nicer members at several co-working spaces throughout Calgary and Edmonton.
For more information on Bar Star Buch, visit https://ilovethisbar.ca.

For more stories, visit Todayville Calgary.