Bull Skit, Red Deer's beloved improv group is back for season 15!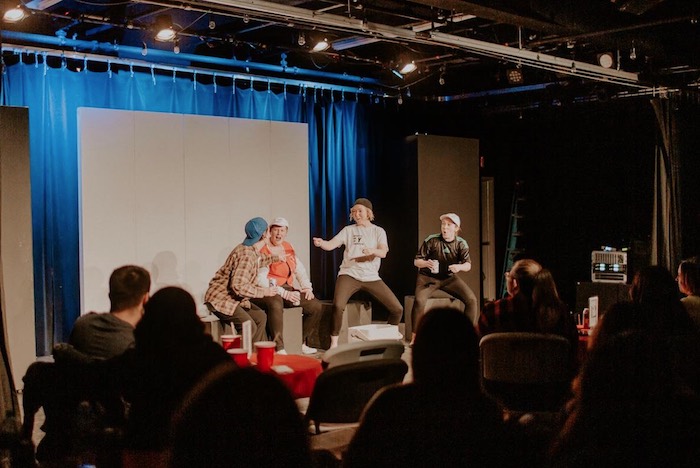 From Bull Skit Comedy
Bull Skit Comedy – Celebrating Season Fifteen!

"We're as surprised as you we've survived this long!"-Anonymous Cast Member
Bull Skit Comedy is proud to announce our fifteenth anniversary! Join us as we kick off Season 15 with the Lab: Featuring Lindsay Thurber, and Hunting Hills Improv teams January 20th at 8 PM. As we move into 15th we are here to celebrate community, and create a community at PLAY! Proceeds from the Lab will go directly to these High School teams to support them going to the Canadian Improv Games, and Wildfire in Edmonton. It's important to us to support initiatives close to us, give back to this art form, and support individuals wishing to develop themselves through play.
2023 has a full slate of shows, January features The Lab, and Maestro. February the month of Love will have An Improvised Love Actually, Gays of our Lives (Show featuring only LGBTQ2+ Performers), and Maestro. March we are back with Sketch & Music with Big Lip Energy, and Maestro. April we welcome spring with an Improvised Musical, Gays of our Lives, and Maestro. Then May we are back again with the OG Sketch Show that started it all, and Maestro. June is
for the families with Improvised Fairy Tales in the park with Calf Skit, and wrapping up our season 15 will be our Dark Carnival in July at Bo's Bar and Stage.
Each month you will see the show Maestro, this show is a way to open our stage up to improvisers across Central Alberta, and bring us all together. We will have anywhere from 8-13 performers hitting the stage to battle for the coveted $5 bill, the audience votes on their favourite scenes and performers throughout the evening. This show has been performed in more than 20 countries, and was created by Keith Johnstone (Loose Moose, Godfather of Improv.)
We can't wait to see people back at our shows. The Season will also offer workshops that will get you PLAYING, connecting, and learning something new about yourself. All information, to purchase tickets, or to read up about our awesome-ness please visit www.bullskitcomedy.com.
Spanish museum returns 2 paintings looted by Nazis to Poland
MADRID (AP) — A museum in northwest Spain returned two 15th-century paintings to Polish officials on Wednesday after it was determined that they had been looted by Nazi German forces during World War II.
The paintings "Mater Dolorosa" (Mother of Sorrows) and "Ecce Homo" were handed over to a delegation from Poland's culture ministry. According to Spain's Museum of Pontevedra, the works were originally believed to be by Dieric Bouts, a Flemish master born in the Dutch town of Haarlem, but now they are attributed to a member of his school or group.
The museum said that in 2020 Polish officials made it aware that the works had been looted by Nazi forces. The museum quickly decided to send them back to Poland, but the completion of official permits for the transfer had delayed it until now.
Nazi forces stole the works from the Czartoryski collection in Gołuchów when the city was occupied by the German military in WWII, Polish officials said. They appeared in Madrid in 1973 and had been in the Pontevedra museum since 1994 when they were acquired among over 300 works purchased from a Spanish private collector.
Poland saw much of its cultural patrimony destroyed or looted during the country's wartime occupation by Nazi Germany and the Soviet Union, and about 500,000 items remain missing.
The country has been making efforts to recover as much as possible. The Culture Ministry has a division for looted art that keeps a database of missing objects and scours foreign collections and auctions. When they locate a looted Polish painting, book or other object, they inform the law enforcement officials of that country.
___
AP writer Vanessa Gera in Warsaw contributed to this report.
Nominate an Alberta artist or arts collective for 2023 Distinguished Artist Award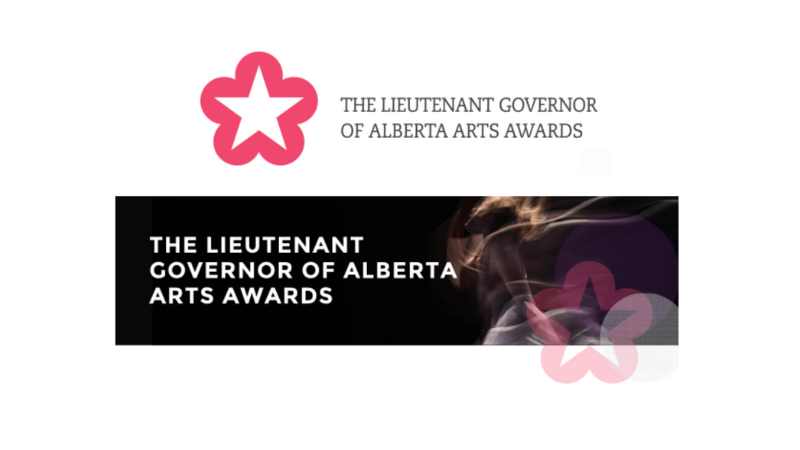 Since the program's launch in 2005, 23 Lieutenant Governor of Alberta Distinguished Artists have been awarded this title, along with a $30,000 prize, a two-week residency at the Banff Centre's Leighton Artist Studios, and a profile video on the artist. The awards were founded to highlight and celebrate Alberta's rich artistic talent – and we know there is so much to celebrate here!
The Lieutenant Governor of Alberta Distinguished Artists have impacted a wide range of arts disciplines provincially, nationally and internationally. Our Distinguished Artists include architect Douglas Cardinal – puppeteer Ronnie Burkett – visual artists Jane Ash Poitras, Alex Janvier, Peter von Tiesenhausen – sculptor Katie Ohe – composer John Estacio – dance choreographer Vicki Adams Willis – sopranist Frances Ginzer – authors Aritha van Herk, Rudy Wiebe – poet Alice Major, and theatre collectives One Yellow Rabbit and Old Trout Puppet Workshop – plus others! Check out our profiles of Alberta's Distinguished Artists at artsawards.ca
The Lieutenant Governor of Alberta Distinguished Artist Award is Alberta's most prestigious recognition of outstanding achievement in the arts. This award recognizes:
The highest degree of artistic excellence.
Career achievement; and/or significant body of work; and/or breakthrough contribution, including pushing the boundaries of the art from.
Significant impact on the arts in Alberta.
Help us celebrate Alberta's artists by nominating one or more artists for the 2023 Distinguished Artist Award. If you have nominated someone in the past who has not yet been recognized we welcome your updated re-submission.
This award has lifted our artistic spirit and propelled our work through the affirmation of our peers and our audience, and it has humbled us to be counted among such amazing talent – in this way we are driven to work harder and to reach further, to push the limits of art in Alberta.