Budget 2019 – Don't spend your new Canada Training Credit just yet
On March 19, 2019, the federal government tabled its election-year budget. One of the new provisions is a refundable credit called the Canada Training Credit. However, the $250 credit won't even be available until you file your 2020 income tax return in April of 2021.
Further, if you are born in 1995 or later, you won't qualify yet. If you were born in 1954 or earlier, you would never be eligible.
In addition, the maximum benefit you can receive is $5,000 in a lifetime (which will take 20 years to get at $250 a year) and the benefit can only be used to a maximum of 50% of eligible tuition costs.
So let's consider the following scenario:
It is 2019 – you are 25 years of age making $27,000 a year and file your taxes every year.
You decide to take advantage of this credit and enroll in your first semester of schooling in the fall of 2023.
According to Statistics Canada, the average Canadian undergraduate pays $3,419 per semester.
So, you take time off work to go to school full-time in the fall, thus reducing your income by 1/3 in the year to $18,000.
Under the current 2019 rules, you would only have $39 in federal income tax. This amount is low because the tuition credits reduce your taxes.
By 2023, you have built up a "pool" of $250 per year after you turned 26, and believe you have a $1,000 pool available for that year.
When you file your 2023 return the $1,000 is triggered as a refundable tax credit. But you won't be getting $961 back ($1,000 – 39).
Here's the catch:
The $1,000 pool reduces the amount you can claim for tuition credits as well, which changes the tax owing to $189 Federal income tax. Meaning the $1,000 pool that you waited for is reduced by 15% by the time you pay it out.
Cash in jeans: $811.
But what if the course you decided to go into begins in January of 2023? You go for the January-April semester, work from May-August, and attend school September-December.
Using the same $27,000 – your income is now reduced by 2/3 while attending full time. Your income is only $9,000 as a result of the May-August period.
Your tuition (possibly paid through student loans) is $6,838 for the year.
Your tax is now zero because even before tuition credits you are below the Basic Personal Amount in your earnings.
Does this mean you get the full $1,000?
No.
Because your income is less than $10,000 in 2023, you don't get the $250 for that year. As such, you only get $750, and your tuition credits available for carryforward are reduced by $750 as well, thus having a future negative impact on tax of $112.50.
Net result: $637.50 cash in jeans
What if you are a parent that decides to stay home with the kids until they are in school full time and go back to school in 2023?
Unfortunately, because you did not make more than $10,000 a year in any of the years, you get zero.
What if you were laid off, collecting regular EI benefits, and decide to go back to school?
Regular EI Benefits don't qualify for the $10,000 income calculation. As a result, unless you had special EI benefits like parental leave or earned income from another source greater than $10,000, you don't qualify.
What if you were self-employed through a small business corporation and paid yourself dividends instead of wages and then decided to upgrade your training?
Your dividend income does not qualify, and so you are not eligible for amounts to be added to the pool.
So assuming you qualify, and you wait the four years to build up a pool of $1,000 (remember that the $1,000 is only a net $850 because of the reduction in tuition credits). That same Statistics Canada report says that tuition is increasing at 3.3% per year. That means by you waiting four years so you can get the Net $850 means your annual tuition has likely increased from $6,838 to $7,786 ($948).
You waited four years, and the tax amount you receive won't even cover the inflationary price increase on tuition.
In Conclusion
Those that do qualify won't see anything until April 2021; the actual net amount of what they will see is only $212.50; and their annual tuition will likely have increased by $225.65.
Students under the age of 25 will see nothing;
People over the age of 25 that don't have more than $10,000 of income will see nothing;
Seniors will see nothing;
Parents looking to re-enter the workforce will see nothing; and
People who have been laid off and have less than $10,000 of non-EI income will see nothing.
Seems like a lot of complex legislation for nothing.
—
Cory G. Litzenberger, CPA, CMA, CFP, C.Mgr is the President & Founder of CGL Strategic Business & Tax Advisors; you can find out more about Cory's biography at http://www.CGLtax.ca/Litzenberger-Cory.html
Bjorn Lomborg shows how social media censors forgot to include the facts in their fact check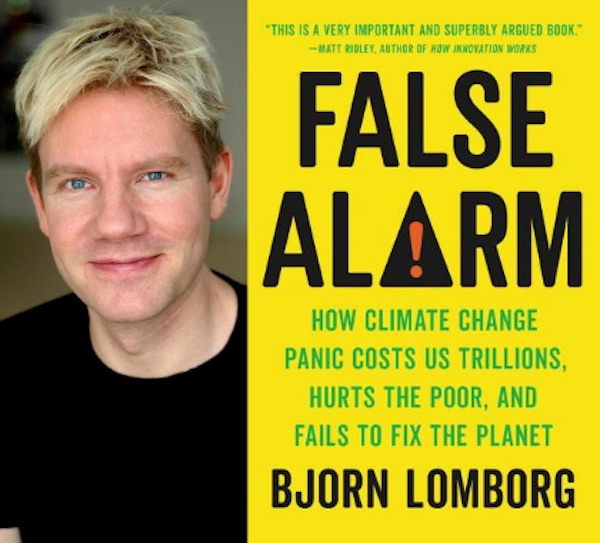 Dr. Bjorn Lomborg is president of the Copenhagen Consensus Center, and visiting fellow at the Hoover Institution, Stanford University. The Copenhagen Consensus Center is a think-tank that researches the smartest ways to do good. For this work, Lomborg was named one of TIME magazine's 100 most influential people in the world. His numerous books include "False Alarm: How Climate Change Panic Costs Us Trillions, Hurts the Poor, and Fails to Fix the Planet", "The Skeptical Environmentalist", "Cool It", "How to Spend $75 Billion to Make the World a Better Place", "The Nobel Laureates' Guide to the Smartest Targets for the World 2016-2030" and "Prioritizing Development: A Cost Benefit Analysis of the UN's SDGs".
The heresy of heat and cold deaths
Ethics prof at one of Canada's oldest universities on temporary paid leave for stance against forced vaccinations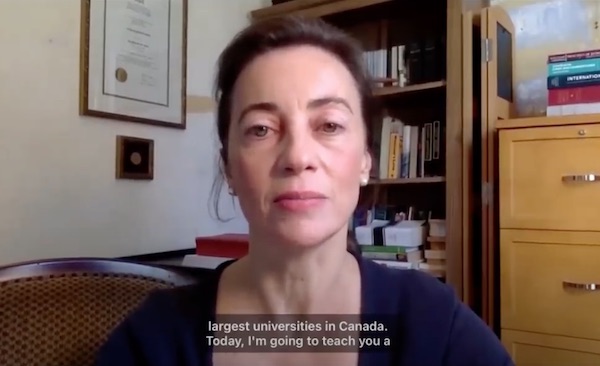 Huron University in London, Ontario, was incorporated way back in 1863 as one of the founding colleges of Western University.  Western is one of the largest universities in Canada.
On the University's website under academic objectives, Huron University strongly encourages "critical thinking through excellent teaching and research".  But it appears critical thinking may have landed a university ethics professor in a career ending dilemma. Dr. Julie Ponesse has been teaching Ethics at Huron for 20 years.  Dr. Ponesse says the University of Western Ontario has barred her from campus and put her on temporary paid leave for taking an ethical stance against the University's vaccine policy.
Here is the first measure of that policy as highlighted on the University website.
Mandatory Vaccination on Campus: Huron and its affiliate partners are implementing a vaccination policy which will require proof of vaccination or have an exemption in order to come on campus, including living in residence. Those with an exemption must be tested for COVID-19 twice weekly. There is no testing option for those who choose not to be vaccinated. Those without proof of vaccination or an exemption will not be permitted on campus.
Professor Ponesse says just a few days before the school year began, she was mandated by her employers to take the vaccine immediately.  As an Ethics educator she decided it was her job to teach her students it's ethically wrong to force people to take a vaccine.  Instead of lining up for the jab, Dr. Ponesse went to her office and recorded a video which has now been seen across Canada tens of thousands of times.  At the end of the video a statement appears indicating Professor Julie Ponesse was dismissed by her employers on September 7.
The video is being shared and commented on by Canadians from coast to coast, in various social media platforms.  It's a fascinating discussion on ethics in a terribly confusing and controversial time, by an experienced ethics professor who has courageously put her ethics ahead of her career.

The video has been taken down by both Facebook and Twitter for statements Ponesse makes about the effectiveness of vaccines.  This video was reloaded to Facebook.  Supporters of Dr. Ponesse have also posted it to Instagram.  We've posted two links in case one is taken down yet again.