Breton RCMP – Theft of six horses
Winfield, Alberta –  Breton RCMP are asking for the public's help to locate and return six horses to their owners after they were stolen from a Winfield area farm.
Sometime during the night of December 6th, unknown person(s) entered a property along Highway 13 between Buck Lake and Winfield. Tire tracks at the scene indicate that a truck and trailer were brough in and six horses were loaded. The animals were discovered to have been taken the following morning by the owners.
 The animals are described as:
1. Socorro – 2006 all grey Hanoverian gelding, 16.3 hands high (hh), Hanoverian brand on back left hip, scar on back right leg
2. Peppy – 2001 red dun Quarter Horse (QH) gelding, white blaze on face, 14.2 hh, brand on front left shoulder
3. Willard – 2001 read roan QH gelding, 16hh, brand on front left shoulder, wide white blaze on face, 3 white stockings on front right and both back legs
4. Solstice – 2009 chestnut Hanoverian mare, 16hh four white socks, half stripe and star on face
5. Buddy – 2010 all grey QH gelding, 15hh
6. Zoro – 2008 bay QH gelding 14.2hh with a scar on his back left leg
"These horses are like family to their owners," says RCMP Corporal Curtis Peters. "They are devastated by this. It's our hope that they can be returned safe and sound as soon as possible."
Anyone with information on this theft is asked to contact the Breton RCMP at 780-696-3502. If you want to remain anonymous, you can contact Crime Stoppers by phone at 1.800.222.8477 (TIPS), by internet at www.tipsubmit.com, or by SMS (check your local Crime Stoppers [www.crimestoppers.ab.ca] for instructions on how).  You do not have to reveal your identity to Crime Stoppers, and if you provide information to Crime Stoppers that leads to an arrest(s), the recovery of stolen property, and/or a seizure of illicit drugs, you may be eligible for a cash reward.
Read more stories about area crime.
RCMP looking for stolen boat and trailer worth over $100,000.00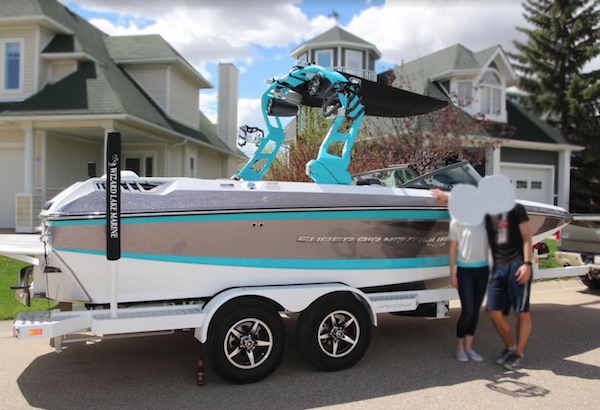 News Release from Sylvan Lake RCMP
Sylvan Lake RCMP request public's assistance in locating stolen boat
Sylvan Lake RCMP are investigating the theft of a boat and trailer that occurred between Sunday, May 30, 2021, and Tuesday June 1, 2021.  All attempts to locate the stolen property have been unsuccessful and the investigation is ongoing.
The boat is described as a 2017 Super Air Nautique 6522, teal and white in colour. The trailer is described as a 2017 white Boatmate. The value of the boat and trailer exceed $100,000.
If you have seen this boat and trailer or have any information in relation to this incident, please contact Sylvan Lake RCMP at 403-858-7200  or your local police. If you wish to remain anonymous, you can contact Crime Stoppers at 1-800-222-8477 (TIPS), online at www.P3Tips.com or by using the "P3 Tips" app available through the Apple App or Google Play Store.
Woman assaulted in front of her children outside of their daycare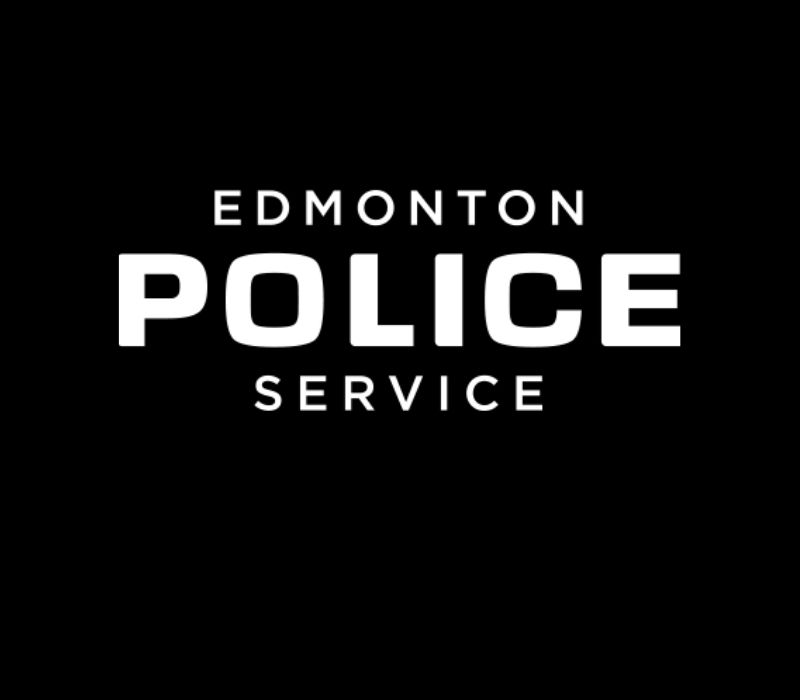 News release from Edmonton Police Service
Downtown Division officers arrest male during violent assault on woman outside of daycare
A 30-year-old man is facing various charges including aggravated assault in connection to a violent assault on a woman who was picking up her three children Wednesday afternoon from a central Edmonton daycare.
At approximately 3:45 p.m. Wednesday, July 14, 2021, the 39-year-old mother was standing outside of the daycare facility near 115 Street and 105 Avenue waiting for the front door to be unlocked, when she was approached by a male.
It was reported to police that the impaired male attempted to forcibly pull the backpack off her shoulders. The woman held onto the backpack, as the suspect male unzipped it and attempted to reach inside.
A struggle ensued and then the male allegedly grabbed the complainant's hair and threw her down, repeatedly smashing her head against the sidewalk.
Responding to a different call involving the same male allegedly trying to break into vehicles in the area, Downtown Division members quickly came to the woman's aid, as the suspect sat on top of the complainant while strangling her into unconsciousness.
"Two of our members spotted the male suspect choking the woman on the ground and rushed to her aid," said EPS Insp. Erik Johnson. "Another two minutes and we may have been talking about a homicide today.
"The incident in itself is extremely disturbing and was exacerbated by the fact two of her young children watched the entire incident through the front door of the daycare."
Paramedics treated and transported the woman to hospital with non-life-threatening injuries. She has since been released from hospital.
Rockie Rabbit, 30, has been charged with aggravated assault, choking to overcome resistance, robbery and breach of conditions.