Big news for Alberta's students in pandemic update from Minister LaGrange
Helping students catch up after pandemic disruption
As part of Alberta's Recovery Plan, up to $45 million will support younger students who have fallen behind during the pandemic and more flexibility will be provided for students writing diploma exams.
Supporting reading, writing and numeracy skills for early learners
In May 2021, Alberta's government announced $45 million would be available for school authorities to offer targeted programming to enhance literacy and numeracy skills.
School authorities have completed learning assessments to identify students who could benefit from targeted programming and now funds will be distributed at a per-student rate of $490.
School authorities have the flexibility to use this funding to design programming to best meet the needs of their students. Programming will be above and beyond classroom learning. The initial focus will be on students in grades 2 and 3, with targeted support for students in Grade 1 starting in February 2022.
"Many Alberta students had their education disrupted during the pandemic, which resulted in lost classroom and instruction time. We are committed to addressing this learning loss, and this funding will support students who need extra help to improve their reading, writing and numeracy skills. This grant gives school authorities the funds and flexibility they need to ensure each student is successful."
"This $45 million for student learning is welcome news as school boards continue to face a variety of unique challenges due to the pandemic. This will help boards support recovery from long-term effects of learning loss, based on local needs."
"AISCA is thankful that the Government of Alberta is recognizing and addressing learning disruptions caused by the COVID-19 pandemic. Our association appreciates that the government has taken a proactive approach to remediate and target learning challenges in the early years of a student's development."
Diploma exams
In response to feedback from students, parents and education partners about stress and anxiety around academic achievement exams, Alberta Education will temporarily change the weighting of diploma exams to 10 per cent from 30 per cent for the 2021-22 school year.
The ministers of Advanced Education and Education have sent an open letter to Alberta's post-secondary institutions to advise them of this change and encourage them to further consider the impact the pandemic has had on students who are applying to their post-secondary institutions.
"Alberta's students continue to face challenges due to the pandemic and I have heard concerns for our graduating class of 2022. I've heard feedback from students on my Minister's Youth Council as well as from education partners that changing the weight of diploma exams will reduce the burden on students while still giving them valuable exam writing experience. We're making this temporary change in recognition of these circumstances, which we hope will place less of a burden on these students."
"The College of Alberta School Superintendents is pleased with the Alberta government's commitment to provide additional funding to support school divisions with addressing Grade 1 to 3 student learning challenges stemming from the pandemic. We're also grateful for the Minister's decision to reduce the weighting of diploma exams as it will support Grade 12 students whose learning has also been adversely impacted."
"As a member of the Minister's Youth Council, it pleases me to see the Minister taking our feedback and concerns into consideration. As a Grade 12 student, the experience of writing diplomas is essential to prepare us for success as we consider post-secondary. Reducing the weighting of the exams will lessen the impact on mental health in youth while still ensuring that students are motivated to learn and understand the critical value of our education despite the effects of the pandemic."
At-home rapid tests
Alberta's government is continuing to use all available tools to stop the spread of COVID-19. Beginning Oct. 27, at-home rapid test kits will be provided to schools with kindergarten to Grade 6 students across the province that are on outbreak status. The program is optional, free, and starts immediately.
Schools will provide the students and staff who wish to participate with 10 tests to take home, and they will be required to test twice weekly for five weeks. Testing regularly ensures testing is most effective. A how-to video for parents and a fact sheet translated into multiple languages offer tips on how to use the kits.
Quick facts
Programming support:
Of the up to $45 million in learning loss supports, approximately $30 million will be invested now to benefit students in grades 2 and 3. In response to feedback received from school authorities, up to $15 million will be allocated to students in Grade 1 in February 2022.
With this funding, in grades 2 and 3, approximately 38,000 students will receiving literacy programing and approximately 25,000 will receive numeracy programming, recognizing that some students would qualify for both supports. The number of Grade 1 program opportunities will be available after assessments in the new year.
Focused programming sessions are intended to be provided for up to 16 weeks. School authorities have the flexibility to design the length and frequency of the programming sessions.
Funds will be distributed on a per-student basis with a minimum funding amount based on the number of eligible students per school.
At-home rapid tests:
If a student or staff member has symptoms of COVID-19, they should not use a rapid test. They should stay home and book a test online with the Alberta Health Services (AHS) assessment tool or by calling 811.
Schools on outbreak must submit a request to Alberta Health to receive tests for this program.
If a student or staff member has a positive rapid test result, they must isolate for 10 days or until they have a negative test through AHS.
'I'm sorry': Calgary parents plead guilty to neglect of disabled adult son
CALGARY — A Calgary mother broke into tears Friday after she and her husband pleaded guilty to failing to provide the necessaries of life for their severely disabled adult son.
Malinda Phillips and Jonathon Grunewald entered their pleas in Calgary's Court of Queen's Bench.
In an agreed statement of facts, court heard that the 29-year-old man was mostly confined to his bedroom over five years. He had been diagnosed at birth with severe cerebral palsy, a seizure disorder and brain damage.
He was rushed to hospital in October 2020 when he was found unresponsive in the family's home.
"He was admitted in critical condition, in a state of shock, and displaying the profound effects of hypothermia, sepsis and weighing only 43 pounds," said Crown prosecutor Janice Walsh.
Hospital officials alerted Calgary police and officers charged the couple last year.
"I'm sorry," sobbed Phillips before entering her guilty plea.
A sentencing hearing is be scheduled April 8. Court heard lawyers expect to present a joint recommendation for the sentences.
Walsh told court that Phillips and Grunewald admitted that their son hadn't used a wheelchair for three years and "was essentially bedridden, except for special occasions including family dinners and outings."
They were offered help for their son and in 2015 they began receiving $1,768 a month from Alberta's Assured Income for the Severely Handicapped program.
Walsh said Phillips didn't trust the medical community.
"(Phillips) acknowledged she had been offered home care assistance but turned it down as she did not believe it would be beneficial," Walsh said.
The mother also admitted to withholding food from the son four to five days a week.
"She acknowledged that this has been going on for the past four to five years and she noticed his medical condition declining about three years ago but did not take him to the doctor," said Walsh.
Court heard that Phillips was in a car accident in 2015 and suffered from depression and back pain. She would put her headphones on and "zone out," taking three- to four-hour naps during the day.
Grunewald, who worked during the day, took over caring for his son in the evenings, said Walsh.
"He was aware that Malinda was not caring for him during the days but did not want to 'pick a fight over it,'" Walsh said.
She added the son was not given any liquids until his father gave them to him at dinner.
Grunewald admitted the family had been offered fully funded, in-home medical assistance five days a week. He knew his wife had refused the service and "did not press the issue," said Walsh.
The son now lives in a care home. Walsh said he has gained weight, increased his mobility and can sit in a wheelchair.
This report by The Canadian Press was first published Jan. 21, 2022.
Bill Graveland, The Canadian Press
Alberta RCMP investigating after child found wandering on highway near St. Paul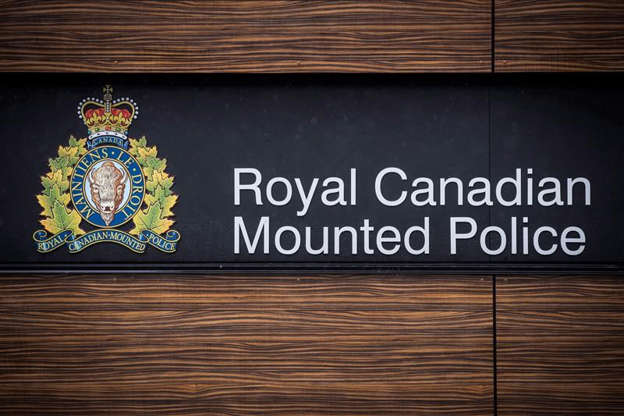 ST. PAUL, ALBERTA — Alberta RCMP say they are investigating after a child was found wandering on a highway near a town northeast of Edmonton earlier this week.
Police in St. Paul say in a news release that they received a report about the child at about 9:30 a.m. Tuesday.
They say a concerned motorist found the child on Highway 881 near Township Road 582 and brought the child to the RCMP detachment.
Police say they have started an investigation and are looking for dashcam footage from the area on Tuesday morning.
Earlier this week, St. Paul Education issued a statement on its website saying it was investigating after kindergarten student remained on a bus after it was returned to the driver's yard following morning drop off.
They say the child left the bus and found their way to a road in a rural area, where a concerned citizen intervened and took the child to the RCMP.
"Drivers are trained to do a mandatory walk through of their bus to ensure it is empty before leaving it," said the statement from board chairwoman Heather Starosielski and Glen Brodziak, superintendent of schools. "Our initial review indicates this was not done."
They said the driver has been removed from his duties pending an investigation.
The statement said schools also typically call home to confirm any student absences.
"Our normal procedure is for schools to start to make in-person phone calls at 8:45 a.m. each day beginning with the youngest children first," it said. "The delay in noting the absence was in part due to the large number of absences that day in the school as a result of several buses not running due to varying road conditions."
The statement said the school division is reviewing its transportation practices as well as its student absence reporting process.
"We will also fully co-operate should there be an RCMP investigation," it added.
They said they are thankful for the safe return of the child and the quick response from the concerned citizen.
Environment Canada shows the temperatures in the area hovered around -24 C on Tuesday.
This report by The Canadian Press was first published Jan. 21, 2022.
The Canadian Press