ATA hands out multiple awards to students in Red Deer Catholic Regional Schools
ATA Local #80 (Red Deer Catholic)
As we wrap up the first full week back to school, and look ahead to celebrating World Teacher Day on Friday October 5, the Alberta Teachers Association (ATA) Local #80 for Red Deer Catholic Regional Schools would like to congratulate and recognize a number of 2017-2018 student award winners from across our entire school division.
Across our school division, from Red Deer, to Innisfail, to Olds, to Rocky Mountain House, to Sylvan Lake, to Blackfalds, almost 200 of our students in received awards, prizes and scholarships sponsored by our teaching staff, valued at a total of $10,200. Awards and prizes were determined at the school level, while the 3 scholarships awarded annually to students entering post-secondary education were determined by a panel of teacher volunteers.
ATA Local #80 (Red Deer Catholic) Student Award Winners 2017-2018
ATA Local 80 Child of a Member Scholarship:
This award is given to a well-rounded child of a current ATA member who is entering a post-secondary program of studies in the Fall of the upcoming school year. WINNER: Adam Junck
Leo Richer Education Student Scholarship:
This award is given to a student graduating from Red Deer Catholic Regional Schools who is entering a Bachelor of Education post-secondary program in the Fall of the upcoming school year. The award is named for Leo Richer, a longtime French Immersion teacher with Red Deer Catholic, who also served his colleagues for a number of years as our ATA Local President, and as an elected table officer with the ATA as the District Representative for Central-South Alberta. WINNER: Julie Beally
Margaretrose Willms Mature Student Scholarship:
This award is given to a child of a current ATA member who is returning to school at the post-secondary level after taking some time away from their studies. The award is named after Margaretrose Willms, a longtime teacher and principal with Red Deer Catholic, who also served as an ATA school representative for many years, as well as being very involved with the practicum field experience programs for student teachers. WINNER: Sydnie Ratzlaff

Father Henri Voisin:
As a staff we have decided that we will honor a student from each classroom in the following four categories: Noreen Fischer Christian Leadership, Fine Arts, Sportsmanship, and Academic Achievement.

Noreen Fischer Christian Leadership Award
Noreen Fischer was a former teacher in our school division. She also loved the St. Francis Peace Prayer and so when she passed away her family set up an award to honor peacemakers in our elementary schools. We have continued this practice.
This award honors those students who are peacemakers. That is, those students who go out of their way to make their classmates feel welcomed and loved. They are the students who reach out when a classmate is hurt or sad and share joy with classmates who are happy. These students make a difference in the lives of those around them.

Fine Arts Award
The Fine Arts Award recognizes those students who demonstrate exceptional achievement in one or more of the performing and visual arts, including subjects pertaining to music, art, and drama.

Sportsmanship Award
Whether you're into sports or not, you've seen it happen. You've probably even experienced it: Football players shaking hands after four quarters of knocking each other around. Tennis players leaping over the net to shake hands with their opponents after a hard-fought match. Soccer players exchanging jerseys after an intense 90 minutes. Even boxers touching gloves at the beginning of each round, then hugging after beating each other to a pulp for 12 rounds. Competitors in every event, from spelling bees to hockey games, can be seen behaving this way. What's going on?
It's all part of sportsmanship, a great tradition in sports and competition that means playing clean and handling both victory and defeat with grace, style, and dignity. Father Henri Voisin has many students who do just that every single day.
These students play fair, follow the rules of the game, respect the judgment of referees and
treat opponents with respect.

Academic Achievement
Our school and school division value academic excellence. At Father Voisin, we want all students to strive to be the best possible readers, writers, Mathematicians and scientists. The Academic Excellence award is given to the students who have been devoted to their personal academic achievement.

| | | | | | | |
| --- | --- | --- | --- | --- | --- | --- |
| Father Henry Voison | Noreen Fischer | Fine Arts | Sportsmanship | Academic | Sacraments | Poetry |
| Pre-K AM | Michael Skinner | Caelyn Wazny | Mia Arcand | Raymond Lam | | |
| Pre-K PM | Paige Poffenroth | Stacey Manabat | Colby Waldner | Paige Clark | | |
| K-R | Bella Visscher | Allison Sun | Tessa Ofstie | Aaron Howorko | | |
| K- PTTh | Brooklyn Music | Ava Carle | Chase Pochylko | Iyla Davies | | |
| K- PWF | Oliver Hale | Pierce Lynch | Tyler Barrow | Mila Kloberdanz | | |
| 1C | Jaxon Rehman | Kyleigh Amas | Finn Lynch | Paisley Adams | | |
| 1DC | Annyka Gonzalez | Austin LaFrance | Joshua Garreffa | Isla Marsh | | Aaron Santiago |
| 1H | Sean Skinner | Mya Coupland | Grayson Pearson | Rachel Reschny | | Annabel |
| 2B | Rianne Watson | Olivia McFadden | Jaxen Ross | Caelan Pimentel | Grade 2: Sebastian Celso Vanya Ferguson, John Carl Jacob, Rohann Lacostales, Morgan Pikkert, Allie Larouche, Mackenzie Music, Caelan Pimentel, Riley Rabena, Reese Rehman, Clarissa Roderson, Riley Rosario, Pierre Ylagan, Emma Fillier, Nairn Patterson, Sarah Towers, Paul Gonzalez | John Carl |
| 2R | Kinley Luca | Cena Moore | Carter Wescott | Mackenzie Music | | Kinley |
| 2S | Taya Stehr | Rohann Lacostales | Alexander Howorko | Dakota Carroll | | Dakota Carroll |
| 3C | Serin Girard | Katie Johnson | Arthur Becegato | Emmet McGuigan | | |
| 3H | Michelle Owolagba | DaErika Bahadur | Matthew Morrow | Autumn Carroll | Branek Ferguson | |
| 3S | Kabir Raj | Tanya Adolfo | Tayten Dube | Seth Haase | | |
| 4A | Ella Dorigatti | Emma VanHyfte | Arnold James Del Mundo | Jillian Marquart | Denix Alvarez & Megan Stehr | |
| 4M | Taylor Funnell | Samantha Barrow | Grady Pasman | Cohen Gulak | | |
| 5AJ | Addi McMahon | Katrina Wong | Julian Galenza | Andrea Abat | | |
| 5B | Louise Ante | Alexa Ross | Jaxon Winchester | Lola Pui | | |
Holy Family School

5M: Raizelyn Perez/ Jayden Paynor-Limbona
5WQ: Kaitlyn Louks/ Jacob Campbell
5S: Ashley Korenchuk/Nathan Ignacio
Noreen Fischer Award: Bryce Hanusich

CAMILLE J LEROUGE:
Grade 5 Ryan Henrion, Richard Malcolm, Natalie Julien

Grade 6 Amy Bui

Grade 7 Grace Webster

Grade 8 HAnnah Ly

Grade 9 Hailey Anderson
St Patrick's Community School:
Highest academic average:
| | |
| --- | --- |
| | |
| Grade 6 | Erin de Leon |
| Grade 7 | Nicole Parafina |
| Grade 8 | Elisse Canaynay |
| Grade 9 | Lucia Baldanado |
| | |
St. Teresa de Avila:
Highest Academic: Iris Kang & Maya Edzerza
Sportsmanship: Presley Zinger, Lean Sevilla, Ashlyn Makarenko, David Friesen
Citizenship: Somonta Num, Kane Delaney, Kacey Sacolles, Colton Bowes
Dedication: Javier Hernandez & Neveah Zillinsky
St Gabriel Online Schoool: Alternative Education Award
– Enrolled in an alternative route
– Enrolled only with St. Gabriel's (Grade 8 – 12)
– Is registered in our online or outreach school
– Demonstrates:
– Responsibility
– Self motivation
– Academic growth
– Work ethic
– Successfully passing all courses
Gabriel Royko
Levi Castle


St Francis of Assisi:
A common fund is established that is put towards the purchase of plaques honouring top students in core subjects for each grade as well as Christian Spirit and Physical Education.

Maryview:
Ryan Clark
Olivia Jacobs
Archer Jenkins
Haley LaGrange
Sarah Properzi
Alexandria Ragasa
Holy Trinity (Olds):
| | |
| --- | --- |
| KA | Braxton Gordash |
| KB | Walter Giugovaz |
| 1A | Bryson Bieber |
| 1B | Kensi Miller |
| 2A | Zaijan Eclavea |
| 2B | Palin Lentz |
| 3A | Jon Sproule |
| 3B | Max Huhn |
| 4A | Braden Scott |
| 4B | Austin Fletcher |
| 5A | Hannah Zurkan |
| 6A | Zoe Ginter |
| 7A | Nicole Zumbuehl |
| 8A | Kimberley Canilang |

Ecole Our Lady of the Rosary (Sylvan Lake):
Our students are picked to receive the Christian Leadership Award.?
Criteria for the award:
A student who earns the Christian Leadership award demonstrates many or all of the following Christ-like qualities:
¨ Helping others
¨ Including others
¨ Showing kindness/empathy to others
¨ Showing compassion and respect
¨ Modeling the golden rule "Treating others as you would like to be treated"
This year's winners are:
Chloe Lima
Leightan Olson
Kayn Bowman
Dominic Chubala
Molly Tiner
Tyler Gajardo
Roen Martel
Gabriel Rovero
Bryn Golden
Jillian Brode
Benjamin Veldman
Izabella Olsen
Paislee Zimmer
Archer Becker
Jackson Corkum
Jace Lapp
Alexis Scheffelmaier
Nikita Birkbeck
Annika Lewis
Annika Hoffos


Ecole Mother Teresa School (Sylvan Lake):
Highest academic average:
Grade 5: William Norris
Grade 6: Kennedy Moffatt
Grade 7: Lauren Olson / Alyssa Olson
Grade 8: Kalli Matthew
Grade 9: Denaisha Kraft / Jessica Kraft


Today is the day! Someone supporting the Child Advocacy Centre is going to win a huge jackpot!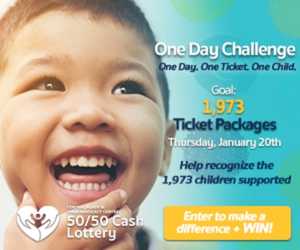 Or Call 587-272-2233
Phone lines will be open from 9:00AM – 7:30PM MTN
#CACACOneDayChallenge UPDATE
We are currently at
603
ticket packages
Goal: 1,973
We're almost half way there! Will you help us reach our goal!? Let's make a big push this afternoon to meet the challenge for these kiddos!
Thank you to those who took the Challenge and have already purchased!
Phone lines have been busy, so feel free to leave a voicemail with your details and we'll get back to you as soon as we can!
Visit our lottery website for more information, an updated list of winning numbers, and the full list of lottery rules! Or call 587-272-2233.
*Please Note: Phone lines are operated by CAC Staff. Open from 9AM – 4PM Monday – Friday. Please leave a voicemail with a detailed message & we will return your call as soon as possible.
Lottery License #578482
Skills that maintain healthy relationships
Learn ways to improve your relationship skills using the acronym DEARMAN and GIVE, from the DBT therapy perspective, presented by a PCN Mental Health Counselor, Lana.
Interpersonal Effectiveness Skills
Learning to get along with others while also asserting your own needs is essential to healthy relationships. It can be difficult to balance your own needs and the needs of others. How can you get what you need without being aggressive or neglecting of the needs of others? There are three sets of skills you will learn to help achieve this goal: objective effectiveness, relationship effectiveness, and self-respect effectiveness.