As Denmark becomes the first western country to suspend vaccination program, China doubles down on 'zero covid' strategy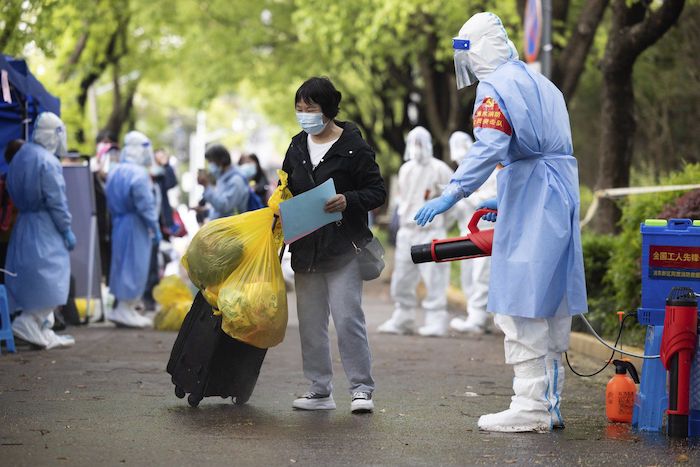 In Ottawa Opposition Conservative MP's have started to demand the federal government join most other western nations in dropping travel restrictions against Canadians who are not double vaccinated. As the federal government grapples with the science, Denmark has once again proved to be on the forefront when it comes to recognizing how the covid pandemic has changed.
Recognizing the change from the Delta virus to Omicron, Denmark was the first Western nation to drop covid restrictions at the beginning of February.
Two months later, while some Canadians are still off work due to vaccine mandates, or restricted from travelling, Denmark is suspending the covid vaccination program altogether.
Denmark, which in February lifted all curbs related to the coronavirus pandemic, said Tuesday it was suspending its widespread COVID-19 vaccination campaign.
Noting that the epidemic was under control and that vaccination levels were high, the Danish Health Authority said the country was in a "good position."
"Therefore we are winding down the mass vaccination program against COVID-19," said Bolette Soborg, director of the authority's department of infectious diseases.
Around 81 percent of Denmark's 5.8 million inhabitants have received two doses of the vaccine and 61.6 percent have also received a booster.
Denmark noted a drop in the number of new infections and stable hospitalisation rates.
While invitations for vaccinations would no longer be issued after May 15, health officials anticipate that vaccinations would resume after the summer.
"We plan to reopen the vaccination programme in the autumn. This will be preceded by a thorough professional assessment of who and when to vaccinate and with which vaccines," Soberg said.
As a wave of the Omicron variant hit the country last November, Denmark intensified its immunisation campaign, accelerating access to booster shots and offering a fourth dose from mid-January to the most vulnerable.
---
In this presentation, British health researcher John Campbell explains how Denmark is leading the way, and how China will end up dragging out the pandemic much longer than necessary.
Defence minister stands by military's vaccine mandate amid months-long review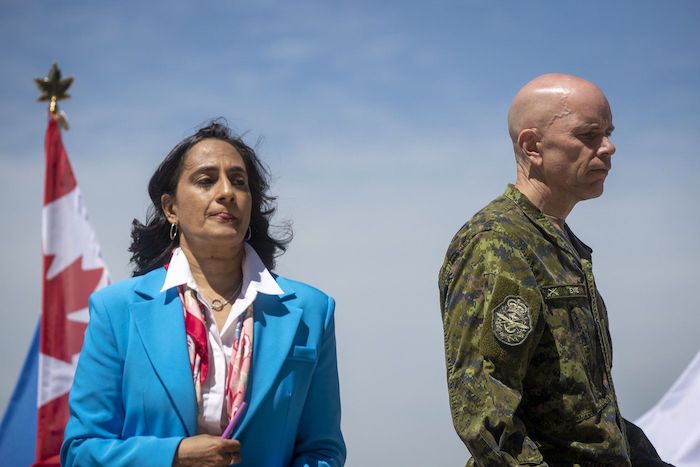 By Lee Berthiaume in Ottawa
The Liberal government is defending the military's continued use of a vaccine mandate for Armed Forces members as a condition of employment amid pressure to end the requirement and questions about when a promised "tweak" will finally be unveiled.
The Canadian Armed Forces has required since December that all troops receive two shots of a recognized COVID-19 vaccine or face disciplinary proceedings, including forced removal from the military.
While the vast majority of service members have bared their arms for shots, more than 1,100 have not. More than 400 of those have since hung up their uniforms, either voluntarily or involuntarily, with more on their way out.
The requirement remains in place even though mandates for other federal workers have been suspended. The government announced this week that vaccination requirements for international travellers will also be lifted on Saturday.
It was in this context that Conservative Leader Pierre Poilievre this week called on the Liberals to end what he described as the military's "discriminatory and unscientific vaccine mandate," though the decision is ultimately up to chief of the defence staff Gen. Wayne Eyre.
On Thursday, Defence Minister Anita Anand voiced support for the mandate as she and other federal ministers briefed Canadians on hurricane recovery efforts in Atlantic Canada.
"It's a force that must be ready at all times to conduct domestic and international military operations, sometimes in places with limited or no access to specialized medical care, sometimes in very close quarters with their fellow Canadian Armed Forces members," she said.
"Therefore, the Canadian Armed Forces has a more stringent requirement to enforce health protection measures."
Anand did note that Eyre is taking a second look at the requirement after the government lifted its mandates for other federal employees. "Pending this review," she added, "(Eyre)'s directives remain in effect for CAF members until further notice."
Exactly when that review may be completed remains a mystery, however.
Defence Department spokesman Daniel Le Bouthillier described the review on Thursday as "a complex issue," with the military having to "balance medical and legal imperatives, ethical considerations, and operational requirements."
"The CAF will continue to take a measured approach and make a decision when deemed operationally safe to do so."
The department first reported that the mandate was being re-examined in June, and a draft copy of a revised vaccine policy obtained by the Ottawa Citizen in July suggested vaccine requirements for military personnel would be lifted.
The draft document, which officials said was not approved by Eyre, said military personnel and new recruits would no longer have to attest to their vaccination status.
The document also noted potential legal difficulties ahead to deal with people who were kicked out of the military because of the vaccine mandate, suggesting they could be forced to apply for re-enrolment.
By contrast, other unvaccinated federal public servants were put on leave without pay but allowed to return to their jobs when the mandate was suspended.
However, Eyre indicated in an interview with The Canadian Press last month that a "tweak" was coming in weeks as he tried to find the "sweet spot" between the military's medical, legal, operational and ethical requirements.
At the same time, he called the mandate necessary to keep the military ready to respond to any emergency, noting that the force was called upon to assist in hospitals and long-term care facilities in Canada, and that many allies and foreign nations still have mandates.
"We need to maintain our operational viability going forward," he said. "So over the course of the next number of weeks, we will tweak the policy, we'll put out something amended."
A number of serving members have unsuccessfully challenged the mandate in court, while some groups and individuals opposed to vaccine mandates, pandemic lockdowns and the Liberal government have used the military's continued requirement as a rallying point.
This report by The Canadian Press was first published Sept. 29, 2022.
How the Dutch Failed their Children – A Cautionary Tale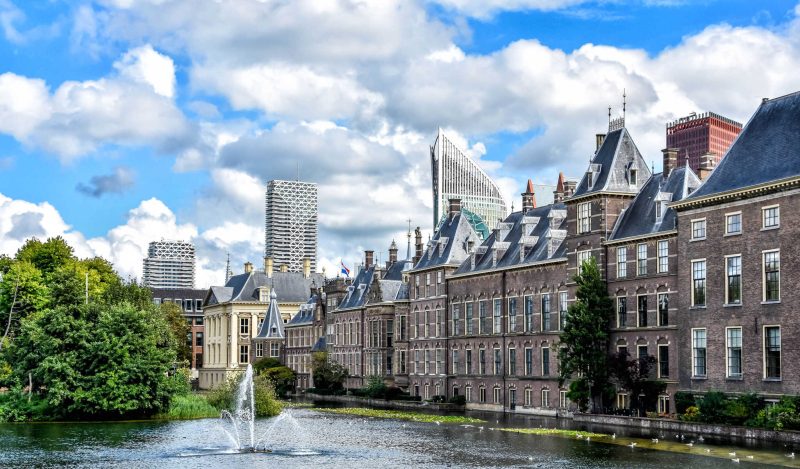 BY
HANS KOPPIES
One of the best places to raise children is The Netherlands. In several consecutive UNICEF reports the Netherlands ranked first for raising the happiest children among wealthy countries (2008, 2013, 2020). However, in the spring of 2020, The Netherlands became a harsh place for children and young people. The Dutch government adopted a one-size-fits-all policy handling the covid-19 pandemic, which did not spare the youngest and took a great toll on Dutch children. The Nobel Laureate Michael Levitt remarked that the Dutch policies would 'set the record for worst covid-response ever.'
'Intelligent Lockdown'
Unable to withstand the rising global panic, the Dutch government on March 16th 2020 announced an "intelligent" lockdown, a phrase coined by Prime Minister Mark Rutte.
Dutch society came to a halt. Offices, shops, restaurants and bars, libraries, sport facilities, as well as daycare centers, schools and universities were closed. The closure of schools was unexpected since the government's official advisory group, the medics-dominated Outbreak Management Team (OMT), advised against it, for a school closure would have a minimal effect on the spread of the coronavirus.
A reconstruction of events showed that the main reason the Dutch government closed schools was that the educational field started to panic about keeping schools open. Closing schools was a political decision to follow the panic, not a medical decision. Schools supposedly closed for three weeks. Three weeks became three months. Research by The University of Oxford (Engzell, et al. 2021) shows that during the first wave the average Dutch student learned next to nothing during homeschooling. Moreover, students whose parents were not well-educated suffered up to 60% more learning losses.
School Closure 'No Effect'
According to the Dutch equivalent of Fauci – Jaap van Dissel, chief scientist of the Dutch Health Agency (RIVM) and chairman of the Dutch OMT – the closure of schools in the spring of 2020 had "no effect." Media, experts and politicians paid no attention to evidence though. Children were portrayed as 'virus factories' and schools were depicted as 'unsafe' environments. Fear had a strong grip on the field of education and teaching unions exaggerated the risks of teachers in schools resulting in a drastic increase in safety demands.
The data was clear that not only did children not run any significant risk, but also that there was 'no evidence that children play an important role in SARS-CoV-2 transmission.' Still, a second lockdown would hit children. That second lockdown – now called a 'hard lockdown' – was announced on December 15th 2020. Schools closed again, this time advised by the OMT who had increased the number of areas it deemed itself expert on, on the basis of models, of course, proving Martin Kulldorff's point that lab scientists are no public health scientists.
Dutch minister of Health Hugo de Jonge caused a stir by explaining this intervention was meant to coerce parents to stay at home. The international children's rights organization KidsRights harshly criticized this policy: "The Netherlands has set a bad example internationally by closing schools during the corona pandemic to keep parents at home." This children's rights organization concluded that children were not a priority in Dutch corona policy and warned for the possible consequences.
As new insights on the negative impact of closing schools on children's lives emerged, governments from countries all over the world decided not to close them again in the future. Undeterred, the Dutch government closed schools again on December 18 2021, just long enough to deny children their traditional Christmas dinner at school with their classmates, a big event in the childhood of Dutch children.
The deteriorating mental health of Dutch children was striking. The Dutch Health Authorities (RIVM) published a disturbing report which stated that more than one in five (22%) teenagers and young adults between the ages of 12 and 25 seriously considered taking their own life between December 2021 and February 2022 during the third lockdown. From happiest in the world to suicidal in a matter of three lockdowns.
Record Low in Sports Participation
Not only were schools closed by diktat. For two years, sports facilities were also repeatedly forced to close. The restrictions were constantly changing, with as a low point banning parents from watching their child play sports outdoors. Once again, there was no scientific evidence that this would help minimize the spread of the virus. The result is a record low in sports participation nationwide. The Dutch Olympic Committee and the Dutch Sports Federation (NOC*NSF) were 'particularly' worried by the negative effect on young people's sports participation.
The Corona Pass
So no school and no sports. Another low point with regard to children was the corona pass (Coronatoegangsbewijs) that was mandatory from September 25th, 2021 for every Dutch citizen above 12. The corona pass was required for most social activities, such as going to the movies, attending a sports game with parents, or entering the canteen at sports club with teammates to drink tea or lemonade after the match.
Unsurprisingly, there was no scientific evidence that this intervention would reduce the spread of covid-19, but the Dutch government enforced it anyway. Crucially, the corona pass required vaccination, recovery from covid-19 or a negative result from a coronavirus test taken less than 24 hours before entry. So essentially, access to social life was used by the government to blackmail Dutch children into invasive medical procedures.
The madness continued, unsupported by evidence. At one point in time, outside playgrounds for children were closed. Parents were not allowed to enter swimming pools to dress their preschoolers before and after swimming lessons. In the winter of 2020-2021 the Dutch government even went as far as trying to regulate snowball fights, by dictating that only those from the same household were allowed to participate, and that their group could not exceed a certain number.
Neither sex nor the sea were exempt from the regulators. Young adults were advised which forms of sex were recommended, bearing the 1.5 m distance rule in mind. Drones were used to prevent people from gathering on the beach. To restrict the movements of young people even further, an evening curfew was introduced. It was not supported by any scientific explanation, just "boerenverstand" (common sense) as the advisory group OMT called it.
Restricting the lives of children and young people during the pandemic should require a great deal of evidence, as well as a risk-benefit evaluation. The Swedish government decided early in January 2020 that the measures in Sweden should be evidence-based. So it kept schools open, a decision supported by the evaluation of the Swedish Corona Commission in 2022. In Norway – where schools only closed briefly – the corona commission concluded in April 2022 that the Norwegian government had not done enough to protect children and that the measures regarding children had been excessive. The Norwegians essentially took the unethical initial decision to harm children without evidence and its authorities recognized that afterwards.
Sweden's approach to the pandemic contains inconvenient truths for the Dutch, which is why Dutch authorities ignored the evidence from Sweden (and from Norway). As the Swedish journalist and author Johan Anderberg states in the epilogue of his book The Herd:
"From a human perspective, it was easy to understand why so many were reluctant to face the numbers from Sweden. For the inevitable conclusion must be that millions of people had been denied their freedom, and millions of children had had their education disrupted, all for nothing. Who would want to be complicit in that?"
This year, my wife and I decided to spend our summer holidays in Sweden and after two years of often doubtful restrictions in our home country, the Swedish summer and the beaches of Skåne were a breath of fresh air. As a parent and a Special Needs Education Generalist (and former teacher of Physical Education) I am greatly impressed by the path chosen by The Swedish Public Health Agency and the Swedish Government as they remained focused on the health, well-being, and education of children in the process of policy-making. Anders Tegnell and his predecessor Johan Giesecke have tirelessly advocated for not disturbing the lives of children, and they have been proven right.
A very outspoken Giesecke gave his frank opinion on Swedish television: "I am a father and grandfather myself, and I feel if children are given the opportunity to receive a good education and that the risk for me to become infected with covid-19 would increase slightly, it is worth it. Their future is worth more than my future, and it's not just about my grandchildren, it's about all the children."
The successful Swedish approach shows that in many countries government policies met the criteria of child abuse. A key lesson for the future is that schools should not close again in similar circumstances. The Dutch government and the OMT failed the children of their country, a dark and shameful chapter in our history that future historians will surely not look favorably upon.
All expert knowledge and wisdom that has contributed to the health and well-being of Dutch children was thrown out of the window overnight in the spring of 2020. Children and young people were made to carry the burden in order to 'supposedly' protect adults.
As Sunetra Gupta and many others have stated, that is the precautionary principle turned upside down. The Danish-American epidemiologist Tracy Beth Høeg rightly condemned such policies, which were also pursued in the US, by calling them: Sacrificing children's health in the name of Health.
After two years of closing down children's lives, I firmly believe we owe it to children and their parents to make amends for the wrongs that were done to Dutch children. Above all, Article 3 of the Convention on the Rights of the Child should never be forgotten: "In all measures concerning children, the best interests of the child must come first." It is mind-boggling how quickly children's rights have gone out of the window worldwide. With disastrous consequences.
For children and young people a recovery plan should focus on repairing the damage done in education, recovering sports participation, and restoring the trust in the government and institutions that they can traditionally rely on for their health and their well-being. The Netherlands should be a safe haven for children, as it used to be. Pandemic preparedness also includes watching over children's health and well-being and in this regard the Dutch failed their children and young people. We should do better in the future. Much better.