Around Red Deer May 9th…..
2:57 pm – Lacombe residents are being encouraged to offer suggestions on how to make improvements to the Kinsmen Aquatic Centre. Read More.
11:44 am – Red Deer contractors and homeowners can now apply and pay for electrical, plumbing, heating, gas and service connection permits online through www.reddeer.ca/mycity. Details Here.
For more local news, click here!
10:37 am – Some road repairs are underway in Innisfail today. Read More.
10:30 am – Check out the details for street sweeping in Sylvan Lake today!
10:22 am – Street sweeping continues in Lacombe today. Read Where.
For more local news, click here!
10:11 am – Penhold firefighters joined their colleagues from across the province, including Blackfalds, at the Stair Climb challenge in Calgary over the weekend. Read More.
9:48 am – Westerner Park and STEP Energy Services have teamed up to install Pedestrian Cross-Walk LED signs to increase safety at the park. Officials say these new signs have been installed at the North gates, which is one of the highest traffic areas on the property. Read More.
9:32 am – Jodi Smith, Principal at École Mother Teresa Catholic School in Sylvan Lake has been selected as a recipient of the Distinguished Leadership Award by the Council for School Leadership of the Alberta Teachers' Association! Read More.
For more local news, click here!
9:25 am – Street Sweeping in Penhold today:
Lincoln Street
Minto Street (from Fleming Avenue to Penhold Estates)
Mann Drive
Hives Link
Hawthorne Way
9:19 am – A 37 year old man is dead after a three-vehicle collision on Highway 12 at Tees Monday afternoon. The crash happened when an eastbound tractor-trailer unit struck the back of a pick-up waiting to turn left into Tees. The pick-up was pushed into the path of an oncoming SUV, killing the SUV driver. The semi and pick-up drivers were taken to hospital with non-life threatening injuries.
9:03 am – Lacombe City Council has given first and second readings to Bylaw 440, the City's annual property tax bylaw, which includes a 3.26 percent municipal property tax increase, initially approved by Council last December.
For more local news, click here!
8:55 am – For the third time, the Lacombe Fire Department has sent a decommissioned fire truck and other firefighting equipment to Natalio, Paraguay to help that community fight local fires! Read More.
8:40 am – Residential street sweeping will continue in Red Deer today starting with the Aspen Ridge neighbourhood. Read more.
8:32 am – Alyssa Henderson from Bashaw has been honoured with the prestigious 2017 4-H Alberta Premier's Award! Read More.
For more local news, click here!
8:20 am – Maskwacis RCMP are wanting to confirm the well-being of 16 year old Azhlyn Buffalo. She was last seen May 7th around 7:00 pm at a residence on the Samson First Nation. Read More.
8:15 am – Innisfail RCMP are hoping you can help them find 32 year old Angie Beaverbones who walked away from her group home on May 4th. She has been known to frequent the Calgary, Rocky Mountain House, Maskawascis, or Red Deer areas.
7:53 am – The new St. Joseph High School in northeast Red Deer will host an Open House for all prospective students and their families tonight from 7:00 – 8:30 pm. This is a drop-in style event where students and their families will have the chance to tour the school, meet the administration team and register for 2017/2018 school year. The school will open its doors to students this September with an official opening and blessing ceremony during that month.
CRA says it has $1.4 billion in uncashed cheques sitting in its coffers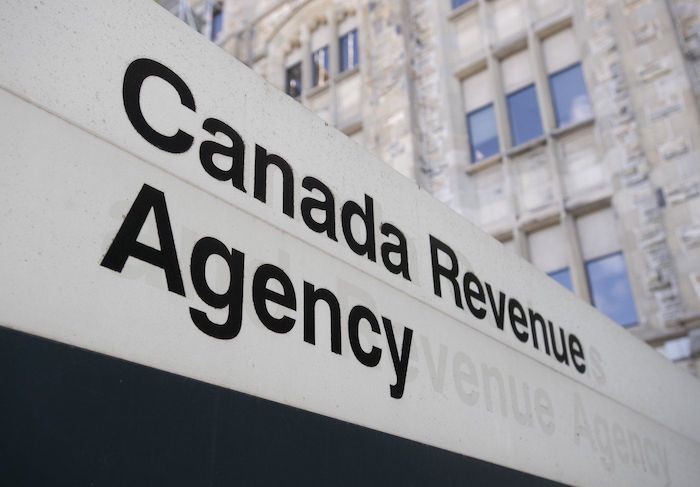 Ottawa – The Canada Revenue Agency says it will be sending e-notifications about uncashed cheques to 25,000 Canadians this month.
The federal agency says it has approximately $1.4 billion worth of uncashed cheques in its coffers that have accumulated over the years, with some dating back to 1998.
Each year, the CRA issues millions of payments in the form of benefits and refunds, but some cheques remain uncashed for various reasons, including misplacing a cheque or changing addresses.
Another 25,000 Canadians will receive e-notifications in November, followed by 25,000 more in May 2023.
The CRA launched a campaign in February 2020 to get Canadians to cash their cheques and says it has so far returned more than $800 million back to taxpayers.
The CRA says Canadians can check if they have uncashed payments by logging in to or signing up for an online CRA account.
This report by The Canadian Press was first published Aug. 8, 2022.
Cenovus Energy to buy remaining stake in Toledo refinery from BP for $300 million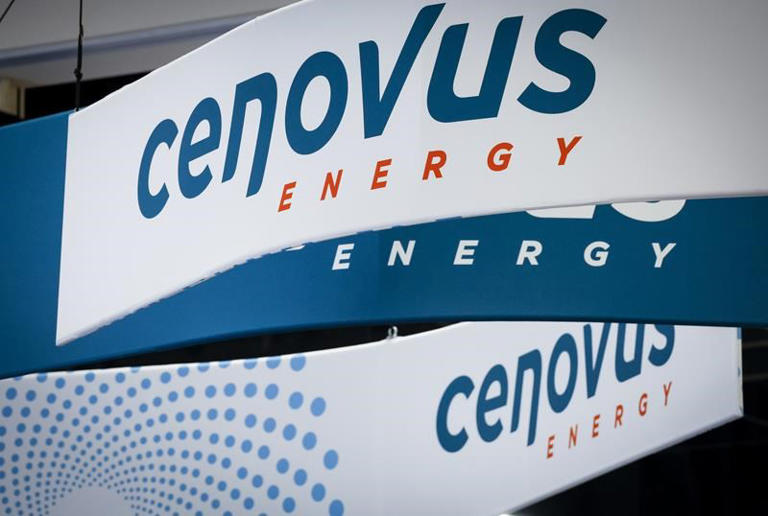 CALGARY — Cenovus Energy Inc. has reached a deal with British energy giant BP to buy the remaining 50 per cent stake in the BP-Husky Toledo Refinery for $300 million.
The Calgary-based oil producer has owned the other 50 per cent of the Ohio-based refinery since its combination with Husky Energy in 2021.
Cenovus says its U.S. operating business will take over operations when the transaction closes, expected before the end of the year.
The company says the Toledo refinery recently completed a major, once in five years turnaround to improve operational reliability.
It says the transaction will give Cenovus an additional 80,000 barrels per day of downstream throughput capacity, including 45,000 barrels per day of heavy oil refining capacity.
The deal brings Cenovus' total refining capacity to 740,000 barrels per day.
Alex Pourbaix, Cenovus president and CEO, says fully owning the Toledo refinery provides an opportunity to further integrate the company's heavy oil production and refining capabilities, including with the nearby Lima Refinery.
"This transaction solidifies our refining footprint in the U.S. Midwest and increases our ability to capture margin throughout the value chain," he said in a statement.
This report by The Canadian Press was first published Aug. 8, 2022.
Companies in this story: (TSX:CVE)
The Canadian Press