Around Red Deer June 9th – 11th…..
3:06 pm – Officials with Red Deer Catholic Regional Schools are celebrating the honour bestowed upon Allan Mahoney, a teacher at École Secondaire Notre Dame High School who received the Mayor's Recognition Award on Thursday night for Distinguished Voluntary Service! Mahoney began his volleyball coaching career in 2011. He has coached the Notre Dame Senior Boys Varsity Volleyball Team for the past six years and has dedicated more than 15 hours per week working with students during the volleyball season. He coordinates and runs week-long volleyball camps during the summer for students in Grades 6-12. For the past seven years, Mahoney has coached the Central Alberta Kings Volleyball Club U18 team.
2:36 pm – A big Thank You going out to the Moovers and Groovers adult walking club in Innisfail. Find out why.
2:31 pm – The Town of Innisfail would like to thank everyone who gave their time at the 2017 Mayor and Seniors Garden Party for their contributions in making the event a great success. Read More.
For more local news, click here!
2:20 pm – The Town of Sylvan Lake is set to party with 1913 Days starting today! Details Here.
1:52 pm – Check out the progress being made on the Laura Avenue extension project underway in Gasoline Alley.
1:25 pm –  It's Child Safety Week and Alberta Health Services (AHS) is reminding all Albertans to make all-terrain vehicle (ATV) safety a priority this week and every week. Read More.
For more local news, click here!
1:17 pm – The Ross Street Patio Party, Kick it to the Curb and JDRF Telus Walk to Cure Diabetes are all happening in Red Deer this weekend. Find out what else is going on throughout the City.
1:08 pm – The Reining Alberta Spring Classic is underway at Red Deer's Westerner Park until Sunday (June 11). Read More.
12:15 pm – A Boil Water Advisory has been issued for parts of Red Deer's Bower neighbourhood. Read More.
For more local news, click here!
12:08 pm – Residential building picked up in Red Deer last month, as residential permits were valued at $5.8 million in May, surpassing permit values of $3 million in May 2016. Read More.
11:59 am – A Red Deer Mother and Daughter are celebrating a Set For Life Lottery Win! Read More.
11:49 am – Penhold Fire Crews were called to power lines down on Lucina St. and Emma St. in Pnehold early Friday morning (June 9). There is no estimate of when the roads will re-open or when power will be restored. Fortis AB is on scene and working hard to restore service. As of 8:20 am, all Penhold units have been cleared of both scenes by Fortis who have set up road closures in the same locations and are hard at work trying to restore power in all areas of Penhold that are still without power. There are also lines down in the back alley of Fleming Ave. between Emma St. and  Lucina St. Residents have been warned not to go into their back yards or the alley until Fortis can make the situation safe. One resident has also suffered from medical distress due to the power outage affecting their medication equipment.
For more local news, click here!
11:35 am – The City of Red Deer has provided an update on the 67th Street Roundabout construction project. Read More.
11:28 am – Fire crews were called to a small kitchen fire on Hayter Street in Penhold Thursday June 8th. Officials say the source was determined to be a hard plastic container left on the stove top. The cause was the occupant placed the container on the stove inadvertently turning a burner on. There were no injuries and crews cleared from the scene within 40 minutes. Penhold Fire Chief Jim Pendergast  would like to remind everyone not to leave combustible materials on a stove or other potentially hot surface. Damage is estimated at less than $1000.00. 1 unit and 5 firefighters responded.
11:18 am – Innisfail RCMP were on patrol on highway 2 on June 7th and observed a vehicle failing to maintain the centre lane. A traffic stop was initiated with the vehicle, upon approach to the passenger's side of the vehicle Police observed a zip-lock bag of marihuana in a bag on the passenger seat. Read More.
For more local news, click here!
11:11 am – Motorists can expect delays as construction on 32 Street starts on Monday, June 12. Details Here.
11:04 am – Red Deer RCMP arrested a number of people this week who were found to be breaching various court-imposed conditions or who had failed to appear in court on earlier charges. Read More.
10:52 am – Red Deer RCMP are looking for public assistance to identify the man who robbed a north end gas station at knifepoint at approximately 12:30 am on June 8. Read More.
For more local news, click here!
10:43 am – Rainfall Warnings have been issued for the Rocky Mountain House – Caroline and Nordegg Regions today. Details Here.
10:35 am – Good news to pass along regarding a missing Red Deer woman. Mounties say 26 year old Christina Linthorne has been located and RCMP thank the public for their assistance.
10:28 am – The Recreation Centre in Red Deer will close to the public this weekend, as the Catalina Swim Club hosts their annual "Freeze or Fry" swim meet. Read More.
For more local news, click here!
10:22 am – The City of Red Deer held it's annual Mayor's Recognition Awards at the Sheraton Hotel Thursday night. The award recipients joined the ranks of the nearly one thousand outstanding citizens who have crossed the stage between 1990 and today. Read More.
10:16 am – Your chance to part with your no longer needed but still useful items happens this weekend. Kick it to the Curb in Red Deer runs Saturday, June 10th and Sunday, June 11th. Read More.
10:10 am – Ross Street Patio Parties are back today and Red Deerians are invited to celebrate at the official kick-off event at 5 p.m. Friday, June 9, featuring St. James Gate. Read More.
For more local news, click here!
10:05 am – Some road closures from Red Deer motorists to make note of over the next few days. Find out where.
9:54 am – The Town of Sylvan Lake has partnered with the Sylvan Lake Chamber of Commerce, and Days Inn – Sylvan Lake to host approximately 25 travel agents from Alberta, for a weekend of enjoying all that Sylvan Lake has to offer. The Familiarization Tour runs Saturday, June 10th and Sunday, June 11th.
9:47 am – It's Aboriginal Day at Ecole Mother Teresa School in Sylvan Lake. The event will kick-off with an Aboriginal dance performance by a family from the school, and will honour First Nations, Inuit, and Métis cultures by participating in Aboriginal games, learning about Aboriginal art, making bannock and participating in a variety of hands-on activities related to our Aboriginal peoples.
For more local news, click here!
9:41 am – They're striking up the band at St. Elizabeth Seton School in Red Deer today. The Grade 5 students will present what they've learned in band class in a performance to the school community today (June 9).
9:35 am – It's track and Fun Day at St. Teresa of Avila School in Red Deer today (June 9). Students and staff will gather as a community and take part in this fun-filled day. It includes outdoor activities and a hot dog BBQ provided by the parent council. In case of inclement weather, Tuesday, June 13 will be the alternate day.
9:10 am – Ecole Secondaire Lindsay Thurber Comprehensive High School in Red Deer is hosting a Spring Handball Tournament tomorrow on Saturday, June 10th. The event runs from 9:00 am – 6:30 pm.
There's another way to end the pandemic. Doctors can knock covid out with treatment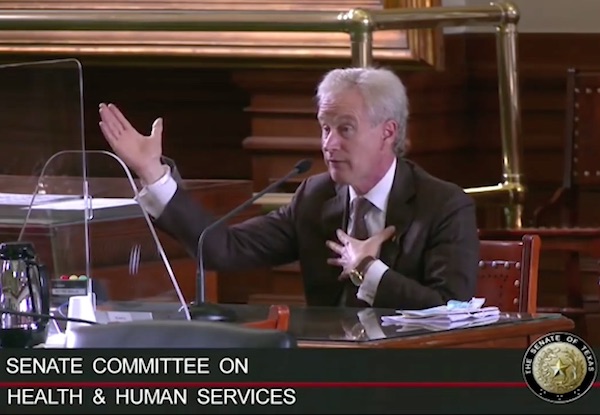 COVID-19 is not only killing people, it's destroying businesses, crushing dreams, and wreaking havoc on mental health.  It's also driving a serious wedge between neighbours, communities, and society as a whole.  As Canadians helplessly watch what some are calling a race between covid variants and the effectiveness of widespread vaccination, most are unaware there's another way out of this disaster, and doctors hold the key.
In this incredible testimony, leading medical researcher Dr. Peter McCullough addresses the Texas Senate Health and Human Services Committee.  The most widely published medical scholar in the world in his expertise, Dr. McCullough is an expert in the field of heart and kidney, an editor of two major journals, and an accomplished research scholar.
In this remarkable address you'll hear that doctors haven't been given any real instruction on how to treat patients in the time between a positive diagnosis and a week or two later when some become seriously ill.  It's not well publicized yet, but Dr. Peter McCullough is doing all he can to let the medical community know they can save 85% of covid patients by offering treatment to those with a positive diagnosis for SARS-CoV-2, the virus behind covid-19.  The medical trials are legitimate.  The documentation on early onset treatment is verified.
While every doctor who treats patients needs to see this video, so does anyone who fears getting a positive diagnosis.  Covid-19 is treatable and if you or your loved one gets the dreaded diagnosis, you can and should demand access to treatment.  For those at highest risk of severe illness, it will increase the chances of a positive outcome by 85%.
Within two days of this testimony (March 10) the Texas Senate introduced legislation to mandate information on early treatment be provided to every positive covid-19 patient.  The key now is for doctors to act.
Here is Dr. McCullough's recent presentation at the Capitol building in Austin, Texas.
Video: AHS and RCMP at The Whistle Stop Cafe as latest lockdown restrictions kick in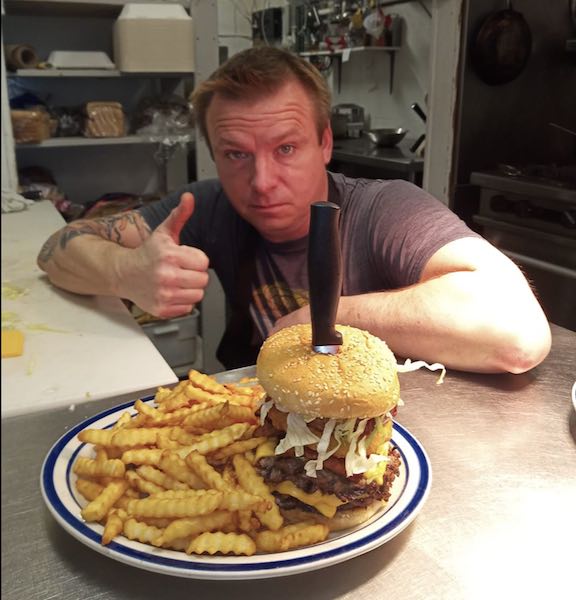 Friday at noon the provincial order to shut down dining rooms in Alberta came into effect.  Across the province thousands of staff have been sent home to an uncertain future.  But hundreds of restaurants are ramping up preparations to find unique ways to serve customers 'outdoors' in early and mid April.
As other restaurants were winding down operations, The Whistle Stop Cafe at Mirror was a beehive of activity Friday.  Owner Chris Scott has become a lightning rod of opposition to provincial lockdown measures.  Partway through Alberta's second lockdown, Scott opened the Whistle Stop in order to stay in business and is now facing a charge of opening against the restrictions.  So far that hasn't slowed him down at all.
As the clock ticked toward the noon lockdown deadline, Scott and his crew were working frantically on opening an outdoor patio and partially covered "tented" areas. In the first of three videos posted to The Whistle Stop Cafe's Facebook page today,  Chris Scott prepared to meet RCMP and AHS officials.
In this second video Chris Scott addresses customers to let them know the AHS and RCMP are present and they should be respected as they do their jobs.
The third video is a little longer.  This video shows the interaction between the owner of The Whistle Stop and both AHS officials and RCMP members.  Most of the audio is good enough to hear what they're saying to each other.  It's a very interesting experience to be in the middle of this very polite and yet very uncomfortable situation.