Are You Considered Common-Law For Canadian Tax Purposes?
By: Cory G. Litzenberger, CPA, CMA, CFP, C.Mgr – President & Founder of CGL Strategic Business & Tax Advisors
This time of year many couples come to us asking "should we choose to file single or common-law?"
Unfortunately, in Canada, it is not a choice… no matter what your friend said.
The Canadian system looks at household income to determine your eligibility for tax credits and benefits like the GST Credit, the Canada Child Benefit, and various types of social assistance programs.
First the boring stuff:
You can find the legal definition of "common-law partner" in Subsection 248(1) of the Income Tax Act, but in layman terms. They can be simplified into:
Have you lived together for more than a year in a "conjugal relationship" (more on that later) in which you were not separated (ie: a break up) for more than 90 consecutive days during that period, or
Have you lived together for one day and you are both a parent of the same child?
Now my colleagues will point out some rare exceptions to the above, but for most of you reading that's as simple as it gets.
I must also point out that the definition of "common-law" for provincial marital or interdependent property laws is different from the definition for income tax purposes and can vary by province. Usually, the income tax definition is a shorter time test.
"OK, But what does "conjugal relationship" mean?"
If you are a boring tax nerd like myself, you would understand that the only difference between marriage and common-law on a tax return is that common-law is in a conjugal relationship.
(insert laugh track here)
For the rest of you that don't see the humour, the courts have actually come up with a series of tests to consider on whether or not a conjugal relationship exists.
The Tax Court of Canada in Hendricken v The Queen, 2008 TCC 48 referenced a different court's 1980 ruling… (yes, I know… a ruling before the first space shuttle took flight… before Diana Spencer married Prince Charles… and before the first female justice was appointed to the US Supreme Court)
… but the ruling in 1980 was for a different purpose, but has been expanded and clarified over the year, and Hendricken [2008] stated that it should apply similarly when it comes to the Income Tax Act common-law requirement of "conjugal relationship".
As such, there are 7 areas of consideration for a definition of "conjugal relationship".
Basically, it is a combination of factors that must be viewed as a whole. It isn't a black and white test, nor is it a simple yes/no. You have to weigh each one and then look at the whole picture to see if it is more likely or not that you were in a "conjugal relationship"
So here are the things to consider to figure out if you are in a common-law partnership for tax purposes as according to the Canadian courts:
1) Shelter
– Did the parties live under the same roof?
– What were the sleeping arrangements?
– Did anyone else occupy or share the available accommodation?
2. Sexual and Personal Behaviour
– Did the parties have sexual relations? If not, why not?
– Did they maintain an attitude of fidelity to each other?
– What were their feelings toward each other?
– Did they communicate on a personal level?
– Did they eat their meals [together?]
– What, if anything, did they do to assist each other with problems or during illness?
– Did they buy gifts for each other on special occasions?
3. Services
What was the conduct and habit of the parties in relation to:
– preparation of meals
– washing and mending clothes;
– shopping
– household maintenance; and
– any other domestic services?
4. Social
– Did they participate together or separately in neighbourhood and community activities?
– What was the relationship and conduct of each of them toward members of their respective families and how did such families behave towards the parties?
5. Societal
– What was the attitude and conduct of the community toward each of them and as a couple?
6. Support (economic)
– What were the financial arrangements between the parties regarding the provision of or contribution toward the necessaries of life (food, clothing, shelter, recreation, etc.)?
– What were the arrangements concerning the acquisition and ownership of property?
– Was there any special financial arrangement between them which both agreed would be determinant of their overall relationship?
7. Children
– What was the attitude and conduct of the parties concerning the children?
As you can see, there are many different things to consider.
Also, you must remember, that it this isn't a criminal proceeding so the government does not have to prove beyond a reasonable doubt, and they also don't have to assume your innocence.
As a result, whichever filing position you are trying to prove, common-law or single, and you are not sure as to which you might be, document as many answers to the questions above as you can while they are fresh in your mind, rather than trying to remember in two years when the CRA does the audit.
Celebrate National Small Business Week October 16-20, 2023!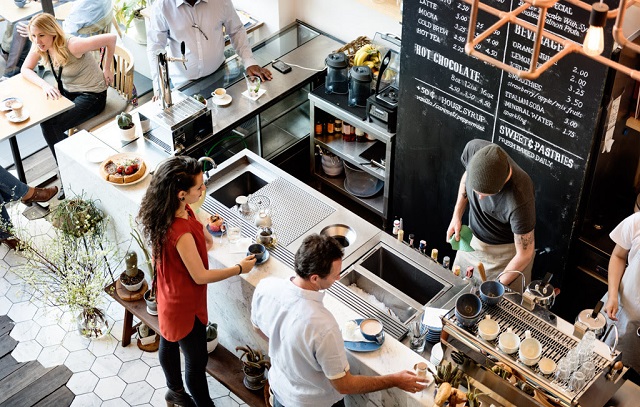 From Community Futures Central Alberta
National Small Business Week is an annual celebration of entrepreneurship that has been celebrated for over 40 years.

Did you know:
Canada has over 1 million small businesses currently in operation!
For statistical purposes, a small business has between 1-99 employees, but most have less than 10.
These small businesses employ over 8 million Canadians.
By comparison, only 2.5 million Canadians are employed in medium sized businesses (100-500 employees).
In 2019, Canadian small businesses contributed 36.7% of our gross domestic product (GDP).
*Statistics taken from Statistics Canada – Innovation, Science and Economic Development website.
Time is running out to apply for the
Catalyst Incubator!
Calling local entrepreneurs! The Catalyst Incubator, funded through the Central Alberta Innovation Network (CARIN) and provided by Community Futures Central Alberta, is nearing its registration deadline.

Both Fall and Winter registration dates for this unique, cohort-based program helping to foster new ideas, make critical connections, and help start-up businesses are now open. The Catalyst Incubator is 100% FREE and focuses on supporting start-ups in manufacturing, agriculture, technology, energy innovation, and more.
Increase your business' online presence with free help from the Digital Service Squad
The Digital Service Squad (DSS) is designed to help small businesses take their businesses online. This program, a partnership between Business Link, Community Futures and Digital Main Street, will help small businesses in Alberta undergo digital transformations and adopt eCommerce practices. DSS is open to home-based or commercial small businesses registered in Alberta with less than 50 employees.
Digital Service Squads guides businesses through digital transformation. Small businesses can apply to participate in the program, free of charge.
Lending Spotlight: Flex Loans
In this edition of our Quarterly Update, we shine a spotlight on the Community Futures Central Alberta Flex Loan. Flex Loans are available to clients in all industries, including home-based and storefront. The loans can be used for equipment, inventory, renovations, marketing, working capital, etc.
According to CFCA Business Analyst Kelsey Krieger, "Flex loans offer our clients a lower interest rate and a lower barrier to entry to qualify for financial support for their small business or startup. This product allows clients to make near-term plans for purchasing needed equipment or doing important upgrades to their business."
• Qualification for unsecured (will still take GSA and personal guarantee) will be based on credit history and net worth.
CFCA introduces Tyler Harke as its new Community Economic Development Coordinator
Community Futures Central Alberta is pleased to welcome Tyler Harke as its newest staff member.
Tyler is a life-long Albertan who comes from a family of entrepreneurs. He is excited to serve in both the Community Economic Development role as well as part of the Digital Services Squad.
Tyler brings over 15 years of experience in marketing and communications roles and looks forward to playing a key role in helping small business thrive in this great region!
CFR Rodeo, live music, street dancing, art, theatre and more downtown celebrations..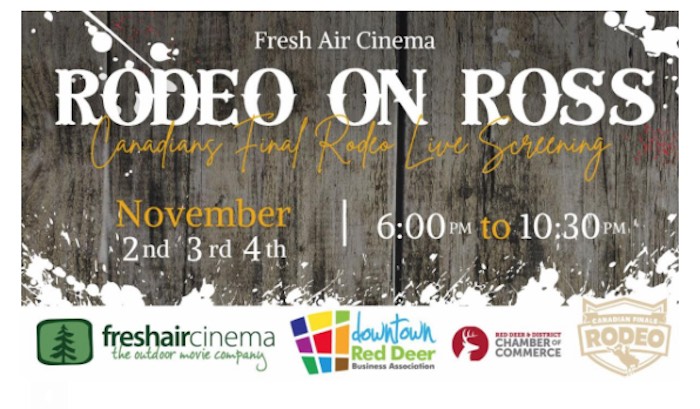 Live Music at The Velvet Olive
Mike Szabo at The Velvet Olive

October 26th @7:30

Join Mike Szabo on a journey of stories and songs he wrote and the covers that inspired him. Mike is promoting the release of his debut vinyl LP, Take My Heart 2020. Cover for the show is by donation and guests will be seated first come, first served.

Fish in a Birdcage at The Velvet Olive

October 28th @8:30

Dustan Townsend AKA "Fish in a Birdcage" is a young and passionate musical virtuoso. Townsend is originally from Red Deer, Alberta and is now on a two year long busking/street performing adventure around Europe with Spain being his next destination.
Family Street Dance October 29th
Grand Opening Celebration
October 29th
Yep, you heard that right! We're hosting a Grand Opening celebration for Red Deer's largest music store! When Long and McQuade bought the business in February of 2020, plans to renovate the store were made but had to be postponed. Fast forward to 2022, renovations are now finished and we would like to take this opportunity to celebrate the occasion with YOU, our amazing customers!
Come to the store on Oct. 29 for some awesome giveaway prizes, live music, and free food. Our BBQ will be fired up from 12 to 2 and we have live music scheduled from some excellent local musicians!
Trick or Treat Downtown Red Deer
October 31st
Trick or Treat October 31st-
12-4 pm
Trick or Treat with your little one at your favorite businesses and stop by the Ross Street Pation for a photobooth!
Contact Carbon + Oak for location information.
Rodeo on Ross
November 2nd, 3rd ,4th
Celebration 6 Years Arts & Culture
November 4th
A + Art Gallery & unique collections

Celebration 6 Years Exhibition

Details:

Opening Reception

Date: Friday, November 4th

Time: Noon to 4 pm

FREE Event
The Games of Love and Chance
November 10th to 27th
Prime stock Theater
@ Scott block theatre
November 10th to 27th.
Thursdays – Sundays 7 pm
PLUS 2 pm Matinees on Saturdays
Love must conquer clever disguises in this delightful comic masterpiece.

The Games of Love and Chance was originally written by Pierre de Marivaux at the height of opulence and extravagance during the reign of Louis XV in France. This playful and witty comedy has been newly translated and adapted by Artistic Director, Richard Beaune and this is it's world premiere! Indulge in an evening (or afternoon) of love, laughter and decadent silliness as Red Deer's only professional theatre company brings this sumptuous story of love and deception to life on stage.
Starpainter w/ Curtis Phagoo at The Velvet Olive
The Velvet olive

Starpainter is a folk rock band from Lethbridge, Alberta. They wear their influences on their sleeves, showcasing strong songwriting and an affinity for gently psychedelic alt-country tones. The band has been growing a following on the strength of their debut full-length titled Bury Me By My Family (2020). Their imaginative, guitar-heavy live show is built on a foundation of prairie-born craftsmanship with a pop sensibility that defies their youth.
Follow along with our NEW mural map, to enjoy the amazing murals that Downtown Red Deer has to offer!
Looking for a paper copy? Head to the Downtown Business Association office.
120, 5009 50 Ave.