Are we perpetuating the systemic neglect of one-third of our population?
We can always rationalize any decision we make based on the current situation and influences. While at the same time we forget how it affects the future decisions.
We decide to build a school on one side of town over the other side, a stationary store decides to build close to the school for convenience, then we decide to build the second school near the first school and stationary store for convenience. Systemic neglect over the other side.
You can rationalize the short-term convenience as grounds for your decisions. The long view is systemic neglect.
In Red Deer we have 3 fairly even population divisions. One third lives north of the river, one third lives east of 30 Ave. and the other third lives west of 30 Ave. and south of the river. The last third had the first high school.
The next three high schools were built in the second third. The first new high school was built in the second third to encourage development and the next two were built for convenience and the next two high schools will be built in the second third for convenience.
The convenience subsequently meant that the elementary school that was to be built in the first third got moved to the second third as did the Aquatic Centre and subsequently the next aquatic centre.
The reverse side of this systemic neglect is the fact that every undesirable development that faces resistance in the latter two thirds gets built in the first third.
We can rationalize moving every undesirable development to north of the river like industrial parks, low income housing, homeless shelters, etc. CBC said that Red Deer North air quality station has the worst results in Canada, lower income levels, low voter turn-outs, lower education etc. Did we not perpetuate these conditions by our past decisions?
Will we build the next homeless shelter north of the river and the next high school or aquatic centre south of the river?
All indicators are there for continued systemic neglect of the one-third population living north of the river. Please prove me wrong.
Garfield Marks
John Stossel on Diversity, Equity, Inclusion training – "It's a minefield now."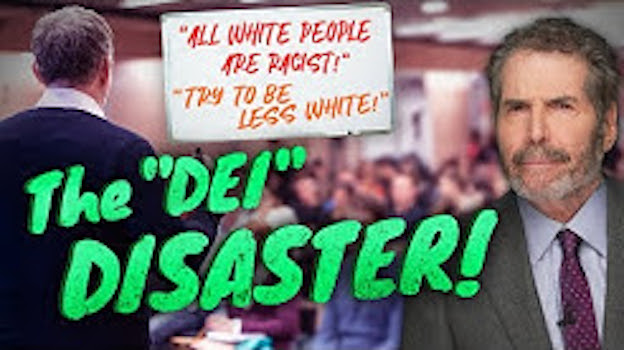 All big companies now require "DEI" training for employees, but studies say that often BACKFIRES. One study looked at 800 companies, and found that after companies did trainings, they actually came to have FEWER black managers. How is that possible?
Erec Smith, a former DEI trainer, now a Professor of Rhetoric at York College, tells me: "It seems to be making people less likely to interact with people who are unlike them … because it's like a minefield now."
He explains that the trainings can make people so afraid of saying something wrong, that people just avoid each other. "If you ask somebody what they do for a living, somehow that's racist, right? If you learn that, then why would you take a chance?"
That's the just the tip of the iceberg, regarding DEI's problems. Watch this video for more strange ideas that come from it, like "try to be less white" and the idea that some kids don't need to learn standard English.
————
To get our new weekly video from Stossel TV, sign up here: https://www.johnstossel.com/#subscribe
———
Libertarian journalist John Stossel created Stossel TV to explain liberty and free markets to young people.
Prior to Stossel TV he hosted a show on Fox Business and co-anchored ABC's primetime newsmagazine show, 20/20.
Stossel's economic programs have been adapted into teaching kits by a non-profit organization, "Stossel in the Classroom." High school teachers in American public schools now use the videos to help educate their students on economics and economic freedom. They are seen by more than 12 million students every year.
Stossel has received 19 Emmy Awards and has been honored five times for excellence in consumer reporting by the National Press Club. Other honors include the George Polk Award for Outstanding Local Reporting and the George Foster Peabody Award.
Please consider joining Disability Chat! It's s-o-o-o-o easy