April 18 2017 Red Deer's financial statement, presented to council, showed huge population decline.
Just 10 weeks ago on April 18, 2017 the 2016 Annual Financial Statement was presented to city council. In this document our population was discussed, and the decline was quantified. Our city declined from 100,807 residents in 2015, to 99,832 residents in 2016. Our city is actually smaller by 975 residents.
According to our census, 777 residents out of 975, left the neighbourhoods north of the river. This area is home to 30% of the population down from 40% in 1985. 30% of the population accounted for almost 80% of the outward migration of our population. Coincidentally the population in Blackfalds increased by 700 residents, during this time.
It is one thing that Red Deer is one of the very few communities to show an actual decline in population in a province that grew by about 4%. Especially given that Communities around Red Deer grew more rapidly than normal. The fact the north side of the river declined so steeply should set off some alarm bells, but it did not.
Evidence proving differently, the decline is a result of the provincial economy. Even given that Edmonton, Calgary and Lethbridge are 3 of the 5 fastest growing cities in Canada along with Regina and Saskatoon.
This is proven, documented and accepted fact. The city is basing their estimates on these facts. The city will not do a census this year because they do not see any indication of the growth needed to validate the cost. The city will be deferring any annexation due to lack of growth.
Minutes adopted, reports presented, and news printed but will any politician or political wannabe discuss this, offer solutions, or even acknowledge these concerns? No, because it is a negative. They do not have any ideas beyond the rhetorical status-quo platitudes.
September 2015, CBC news reports that Alberta has the poorest air quality in Canada, Red Deer region has the poorest air in Alberta. Red Deer north, Riverside monitors have been registering levels requiring immediate attention. 21 months later and we are no further ahead beyond trying to discredit reports, replacing monitors, and ignoring the repercussions of our actions.
Perhaps we could think about our tendency to compartmentalize our city. Why do we have all high schools, current and future along with 10 of 11 recreational facilities on one side of the city necessitating long commutes for 30% of the population. Why are we concentrating all our industry on the other side of the city, which coincidentally also has poorest air quality?
Our crime rate has been noted for being notoriously high, even topping some national charts, and has been given some notice by these same politicians and political wannabes. But are they looking in isolation without giving thought to big picture repercussions of our actions elsewhere.
Does the lack of access to recreational facilities north of the river contribute to juvenile delinquencies? Do long commutes deter young people from participating in extra-curricular activities, encouraging juvenile delinquencies? Just simple questions being left unanswered.
I think it is great to advocate for others to do their jobs, like provincial and federal elected representatives but it does not mean relinquishing all responsibilities in areas you can control.
Red Deer is not, currently, growing and is in fact declining. The city based it's finances, budgets and projections on this fact. The province acknowledges this in ways evident to any one paying attention to the news. Removing Red Deer from needs' lists, concentrating money and attention beyond our borders. The province is finally addressing our high crime in a reactionary way by expanding the court system, while ignoring our equally important medical and housing needs.
These are difficult issues, and it is easier to ignore or point blame at others than to offer solutions or even suggestions. But I am ever hopeful that there are those who will not hide but address these very real issues. Anyone?
Bjorn Lomborg shows how social media censors forgot to include the facts in their fact check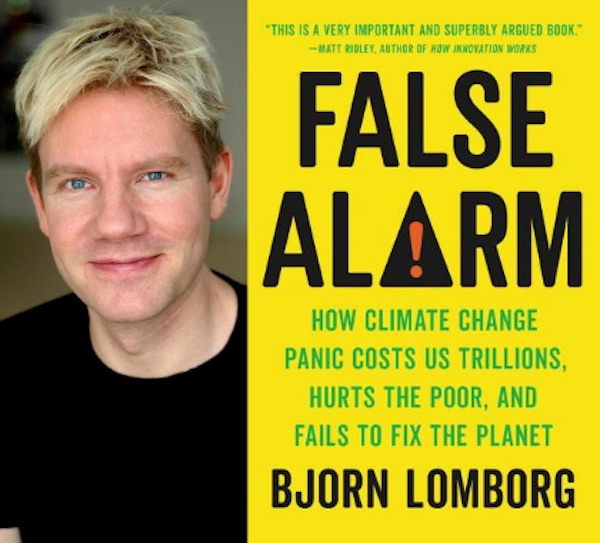 Dr. Bjorn Lomborg is president of the Copenhagen Consensus Center, and visiting fellow at the Hoover Institution, Stanford University. The Copenhagen Consensus Center is a think-tank that researches the smartest ways to do good. For this work, Lomborg was named one of TIME magazine's 100 most influential people in the world. His numerous books include "False Alarm: How Climate Change Panic Costs Us Trillions, Hurts the Poor, and Fails to Fix the Planet", "The Skeptical Environmentalist", "Cool It", "How to Spend $75 Billion to Make the World a Better Place", "The Nobel Laureates' Guide to the Smartest Targets for the World 2016-2030" and "Prioritizing Development: A Cost Benefit Analysis of the UN's SDGs".
The heresy of heat and cold deaths
Ethics prof at one of Canada's oldest universities on temporary paid leave for stance against forced vaccinations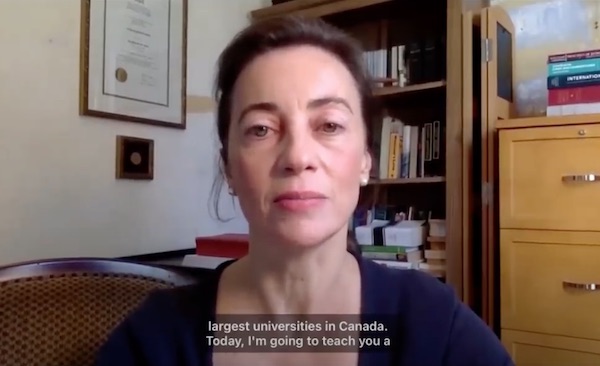 Huron University in London, Ontario, was incorporated way back in 1863 as one of the founding colleges of Western University.  Western is one of the largest universities in Canada.
On the University's website under academic objectives, Huron University strongly encourages "critical thinking through excellent teaching and research".  But it appears critical thinking may have landed a university ethics professor in a career ending dilemma. Dr. Julie Ponesse has been teaching Ethics at Huron for 20 years.  Dr. Ponesse says the University of Western Ontario has barred her from campus and put her on temporary paid leave for taking an ethical stance against the University's vaccine policy.
Here is the first measure of that policy as highlighted on the University website.
Mandatory Vaccination on Campus: Huron and its affiliate partners are implementing a vaccination policy which will require proof of vaccination or have an exemption in order to come on campus, including living in residence. Those with an exemption must be tested for COVID-19 twice weekly. There is no testing option for those who choose not to be vaccinated. Those without proof of vaccination or an exemption will not be permitted on campus.
Professor Ponesse says just a few days before the school year began, she was mandated by her employers to take the vaccine immediately.  As an Ethics educator she decided it was her job to teach her students it's ethically wrong to force people to take a vaccine.  Instead of lining up for the jab, Dr. Ponesse went to her office and recorded a video which has now been seen across Canada tens of thousands of times.  At the end of the video a statement appears indicating Professor Julie Ponesse was dismissed by her employers on September 7.
The video is being shared and commented on by Canadians from coast to coast, in various social media platforms.  It's a fascinating discussion on ethics in a terribly confusing and controversial time, by an experienced ethics professor who has courageously put her ethics ahead of her career.

The video has been taken down by both Facebook and Twitter for statements Ponesse makes about the effectiveness of vaccines.  This video was reloaded to Facebook.  Supporters of Dr. Ponesse have also posted it to Instagram.  We've posted two links in case one is taken down yet again.