April 18 2017 Red Deer's financial statement, presented to council, showed huge population decline.
Just 10 weeks ago on April 18, 2017 the 2016 Annual Financial Statement was presented to city council. In this document our population was discussed, and the decline was quantified. Our city declined from 100,807 residents in 2015, to 99,832 residents in 2016. Our city is actually smaller by 975 residents.
According to our census, 777 residents out of 975, left the neighbourhoods north of the river. This area is home to 30% of the population down from 40% in 1985. 30% of the population accounted for almost 80% of the outward migration of our population. Coincidentally the population in Blackfalds increased by 700 residents, during this time.
It is one thing that Red Deer is one of the very few communities to show an actual decline in population in a province that grew by about 4%. Especially given that Communities around Red Deer grew more rapidly than normal. The fact the north side of the river declined so steeply should set off some alarm bells, but it did not.
Evidence proving differently, the decline is a result of the provincial economy. Even given that Edmonton, Calgary and Lethbridge are 3 of the 5 fastest growing cities in Canada along with Regina and Saskatoon.
This is proven, documented and accepted fact. The city is basing their estimates on these facts. The city will not do a census this year because they do not see any indication of the growth needed to validate the cost. The city will be deferring any annexation due to lack of growth.
Minutes adopted, reports presented, and news printed but will any politician or political wannabe discuss this, offer solutions, or even acknowledge these concerns? No, because it is a negative. They do not have any ideas beyond the rhetorical status-quo platitudes.
September 2015, CBC news reports that Alberta has the poorest air quality in Canada, Red Deer region has the poorest air in Alberta. Red Deer north, Riverside monitors have been registering levels requiring immediate attention. 21 months later and we are no further ahead beyond trying to discredit reports, replacing monitors, and ignoring the repercussions of our actions.
Perhaps we could think about our tendency to compartmentalize our city. Why do we have all high schools, current and future along with 10 of 11 recreational facilities on one side of the city necessitating long commutes for 30% of the population. Why are we concentrating all our industry on the other side of the city, which coincidentally also has poorest air quality?
Our crime rate has been noted for being notoriously high, even topping some national charts, and has been given some notice by these same politicians and political wannabes. But are they looking in isolation without giving thought to big picture repercussions of our actions elsewhere.
Does the lack of access to recreational facilities north of the river contribute to juvenile delinquencies? Do long commutes deter young people from participating in extra-curricular activities, encouraging juvenile delinquencies? Just simple questions being left unanswered.
I think it is great to advocate for others to do their jobs, like provincial and federal elected representatives but it does not mean relinquishing all responsibilities in areas you can control.
Red Deer is not, currently, growing and is in fact declining. The city based it's finances, budgets and projections on this fact. The province acknowledges this in ways evident to any one paying attention to the news. Removing Red Deer from needs' lists, concentrating money and attention beyond our borders. The province is finally addressing our high crime in a reactionary way by expanding the court system, while ignoring our equally important medical and housing needs.
These are difficult issues, and it is easier to ignore or point blame at others than to offer solutions or even suggestions. But I am ever hopeful that there are those who will not hide but address these very real issues. Anyone?
Obama chief scientist cools on climate crisis news coverage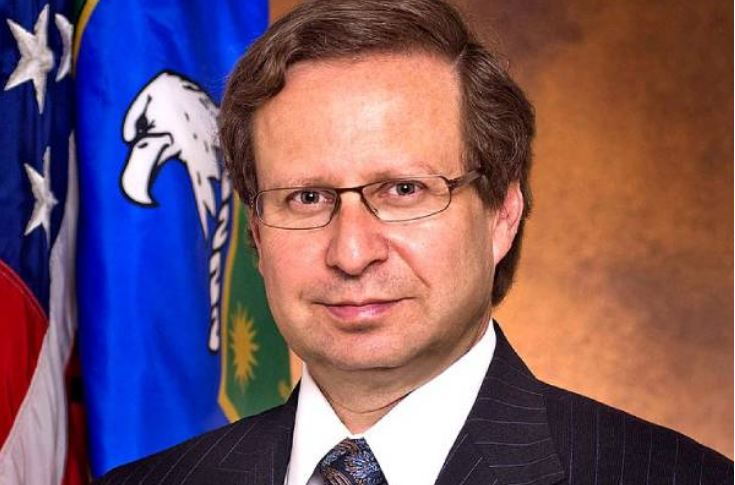 Article originally published at CFACT.org
President Barack Obama's Energy Department Chief Scientist Steven Koonin's soon-to-be-published book will discuss information that the public really needs to have regarding grossly overheated "climate crisis" media hype.
Titled "Unsettled: What Climate Science Tells Us, What it Doesn't, and Why It Matters," a preview of it's contents is provided in an April 16 Wall Street Journal interview with the author posted by Holman Jenkins, Jr.
Jenkins' piece is titled "How a Physicist Became a Climate Truth Teller," and I recommend it to readers who are interested in a fuller book content and author background account.
Having followed the science over more than a decade — and written a couple of pretty good books and likely a hundred or so articles on the subject — I find Koonin's descriptive accuracy and candor enormously refreshing.
Sadly, few — if any — others in the Obama-Biden White House really cared about facts, paid attention, or learned anything from him at all.
First, because this is particularly relevant to me, Steven Koonin's background as a physicist combines his technical understanding of applications and limitations of computer modeling of complex systems and practical experience in dealing with real-world realities such as assessing how we can most effectively and efficiently apply fundamental energy principles to meet complex human conditions and requirements.
Koonin taught physics at Caltech for nearly three decades, where he also served as provost; was recruited by the non-profit Institute for Defense Analysis which provided advisory services to military and congressional leaders; worked at JASON, another private scientific organization where he conducted and supervised cold-fusion energy and human genome mapping research; and later worked as chief scientist for British Petroleum (BP) which was later rebranded as "Beyond Petroleum."
While at BP, Koonin created the multidisciplinary Energy Biosciences Institute at Berkeley which studies a wide range of scientific issues ranging from the isotopic composition of micro-fossils in the sea floor through regulation of industrial power plants.
Steven Koonin's research into the world's energy system led him to become convinced that the only "real climate crisis was a crisis of political and scientific candor," and that the world "isn't going to be able to reduce [greenhouse gas] emissions enough to make much difference."
Koonin argues that while he supports responsible climate science, his issue is that what media and activist say about climate science has drifted so far out of touch with the actual science as to be absurdly, demonstrably false.
With reference to a 2019 report by presidents of the National Academy of Sciences which asserted that the "magnitude and frequency of certain extreme events are increasing," for example, he notes that the "United Nations Intergovernmental Panel on Climate Change (IPCC), which is deemed to compile the best science, advised that all such claims should be treated with "low confidence."
The U.S. government's 2017 Climate Science Special Report had claimed that, in the lower 48 states, the "number of high temperature records set in the past two decades far exceeds the number of low temperature records." On closer inspection, Koonin points out, "that's because there's been no increase in the rate of new record highs since 1900, only a decline in the number of new lows."
A 2018 U.S. Fourth National Climate Assessment which relied on such "ovegged" worst-case emissions and temperature projections, Koonin concludes, "was written more to persuade than to inform." He says, "It masquerades as objective science but was written — all right, I'll use the word — propaganda."
Koonin emphasizes the absurdity of basing climate change alarm on century-long forecasts claiming to know how 1% shifts in poorly understood variables will affect a future global climate that we don't understand with anything even resembling that precision.
Nevertheless, the IPCC will issue a report next year that will purport to determine how much warming to expect by the end of this century based upon 40-plus computer model simulations which have been diverging in projections — not converging — coming together — as one would hope to enable determination of which one should be trusted.
Without tweaking, the modelers can't even agree on a current simulated global average surface temperature — varying by 3 degrees Celsius – three times the observed change over the past century.
Koonin, both an experienced computer practitioner and modeling enthusiast, recognizes that they are wonderful where the simulation variables and their interactions being projected are well known and results can be empirically tested.
"But these are more controlled, engineered situations," he adds, "whereas the climate is a natural phenomenon. It's going to do whatever it's going to do. And it's hard to observe. You need long, precise observations to understand its natural variability and how it responds to external influences."
Koonin, who has been building models and watching others do so over 45 years, cautions that climate models "are not to the standard you would trust your life or even trillions of dollars to."
For the record, Koonin agrees — as many of my well-informed climate scientist friends also do — that the world has warmed by about 1 degree Celsius since 1900, and it will likely warm by another degree by the end of this century.
There is no dispute I'm aware of that temperatures began warming at the end of the last "Little Ice Age" in the mid-1800s — before the Industrial Revolution — and will likely continue to do so in fits-and-starts with little or no influence from us until Mother Nature once again changes her mind.
Neither Koonin nor any real-world scientific climate or economic studies, however, have seen anything in the offing which he says "would justify the rapid and wholesale abandoning of fossil fuels, even if China, India, Brazil, Indonesia and others could be dissuaded from pursuing prosperity."
Even John Kerry, Joe Biden's "climate czar," recently admitted that the current administration's "net-zero" climate plan will have zero effect if developing countries don't go along, and as Koonin notes, "they have little incentive to do so."
In any case, Koonin believes that any warming that occurs will emerge slowly and with modest effect — not a runaway crisis that alarmists such as Al Gore and John Kerry hype. To the extent that reduced CO2emissions will make any measurable difference, the solutions should let technology and markets work together at their own pace.
"The climate might to continue to change at a pace that's hard to perceive, but society will adapt."
Konnin adds, "As a species, we're very good at adapting."
Perhaps the biggest challenge will be to survive the current political climate crisis.
Author: CFACT Advisor Larry Bell heads the graduate program in space architecture at the University of Houston. He founded and directs the Sasakawa International Center for Space Architecture. He is also the author of "Climate of Corruption: Politics and Power Behind the Global Warming Hoax."
Article originally published at CFACT.org
In 1985, the Committee For A Constructive Tomorrow (CFACT) was founded to promote a much-needed, positive alternative voice on issues of environment and development. Its co-founders, David Rothbard and Craig Rucker, strongly believed the power of the market combined with the applications of safe technologies could offer humanity practical solutions to many of the world's most pressing concerns. A number of leading scientists, academics, and policy leaders soon joined them, along with thousands of citizens from around the U.S. and around the world.
Today, CFACT is a respected Washington D.C.-based organization whose voice can be heard relentlessly infusing the public-interest debate with a balanced perspective on environmental stewardship and other important issues.  With an influential and impressive scientific advisory board, effective collegiate program on U.S. college campuses, CFACT Europe, official United Nations' NGO representation, Adopt-A-Village project, Global Social Responsibility program, and "Just the Facts" daily national radio commentary, CFACT continues to offer genuine solutions to today's most important global challenges.
CFACT has been termed "invaluable" by the Arizona Republic, it has been lauded for its "effort to bring sound science to the environmental debate" by a former president of the National Academy of Sciences, and has been praised by a respected Boston Herald columnist for "a record of supplying absolutely solid information."
City Council urged to get back to the table to vote on future of Westerner Park
Letter submitted by Lyn Radford (Chair of the 2019 Canada Winter Games)
Lack of Council Leadership or Election Posturing?
In this unprecedented time of the pandemic, of polarized political views I have tried to stay out of commenting on decisions our political leaders have to make. We all know there is not usually a clear-cut answer. But this delay situation by City Council regarding the Westerner clearly baffles me.
First, I want to send out a thank you to both the Westerner and City Administration for their hard work and excellent reports and options for this very unfortunate situation. Second, I want to thank the Westerner Board for not running from a situation but rather staying to try to sort out a mess. As a volunteer myself, I know this has not been an easy situation for you and your families. I also want to acknowledge Councillors Wyntjes and Dawe for wanting to move this forward, whatever their decision would have been.
The City's Vision Statement and Strategic Goals clearly lays out a pathway to help guide Council to make a positive, community benefiting decisions. "Innovative Thinking, Inspired Results, Vibrant Community" are their key words.
Strategic Goal #4 "A chosen destination: We are a four-season destination where visitors and residents enjoy our parks, trails and distinctive amenities, all within our "city in a park". Centrally located in the province, we attract events that generate investment and enhance our community identity.
My question is how by delaying a decision does City Council justify following their Vision Statement and Strategic Goals.
I add these queries and statements:
You have had more than year to gather information, make enquiries, have closed council information sessions, spoke to community members, and should have delved into this. You received the report far in advance of the special session and should have come ready for a decision without delay. Why did this not happen?

The City has been locked and instep with the Westerner in the last year. The Westerner has fulfilled all requests and have been measured through two (very expensive) audits by Deloitte.

There is over $3.5 million generously donated by a private family, held in trust for the Westerner Foundation, that could be doubled with a potential matching grant that will be dispersed upon a sustainable decision for Westerner Park, if a deal has been reached by May 15

th

. And our community will most likely lose this because of this delay. Sad.

If CIBC closes on the loan for default (community this is very, very real), there will be hundreds of thousands of dollars spent putting this into receivership, of which our community will have no gain or say. And further, we will not have an event center capable of hosting the economic driver our community so sorely needs right now, as we know what the vacant downtown and business parks are looking like today.

How much staff time has been spent already? Spend more money delaying a decision, no matter what the cost?

Twice, not just once, in your session, councillors questioned the capabilities of the Westerners CEO. Did you not have time in the closed sessions to request a character assessment? Do councillors feel this was the right, very public forum for this? Rather than being able to say you did your due diligence in a professional and respective manner?

Through the whole poor decision making by the Westerner Board that brought this terrible situation forward, there were

three members of today's council

that actively sat on the Westerner Board. Maybe some ownership needs to happen here and a review of the responsibility process for Councillors to be revisited, giving a level of responsibility to council. If you want to sit at the table, then accept all the responsibility as every other board member has had to do.

Further, the initial loan that started this process way back in 2017 and subsequent refinancing all had to be signed through a tri-party agreement by the City of Red Deer, fully knowing that this result could happen. Why is there any hesitation here?

The window of borrowing from the province is very small now, missing this will create more costs.

The Westerner annually, has been contributing a $150 million/year economic impact to our community. They were one of the largest employer's, well over 600 employees each year and then add all the employees of the supporting vendors, we can comfortably say that in a year well over a thousand of our community members that pay property taxes are impacted by the Westerner directly.

The Westerner has been a volunteer ran organization for 130 years. These volunteers and eventually along with paid staff have contributed so much to our "vibrant community", building an asset value of over $57 Million dollars. This is a big bump but not a mountain, lets deal with it.

No matter who you are or what your interests are, the Westerner has been providing experiences for us for 130 years – concerts, sporting events, rodeo events, fairs, shopping opportunities, cultural experiences, first jobs, first dates, health fairs, Agri trade, a place to first learn to drive, the day you wed, celebrating the season, ringing the New Year……all for our community
In conclusion, what we need right now is Council members to host a special meeting immediately and make a decision one way or another. I sincerely hope the decision will be to support, empower, trust and not control or try to compete with the community run Westerner Board, volunteers, and staff to rebuild a "distinct community amenity". It can become a strong thriving contributing member of our broken community once again. We are in need of some strong leadership.
Respectfully submitted,
Lyn Radford