Albertans vote to keep flipping the clock back and forth by the closest of margins – Referendum Results are in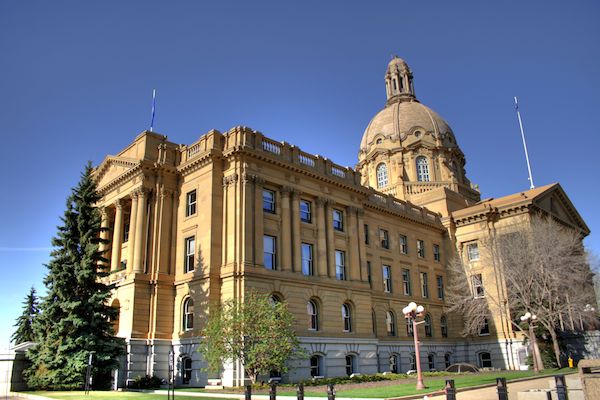 Elections Alberta has released the official results for the 2021 Alberta Senate Election and Referendum Vote on Equalization and Daylight Saving Time.
The Senate Election and Referendum Vote took place on October 18, 2021, in conjunction with the 2021 Alberta Municipal Elections. Municipalities throughout the province conducted the vote and completed the unofficial count of ballots.
On October 26, 2021, Elections Alberta completed the Official Tabulation of Results.
Senate Election
The Chief Electoral Officer has declared elected, as Senate Nominees, the following three candidates that received the highest number of votes:
Pam Davidson, Conservative Party of Canada
Erika Barootes, Conservative Party of Canada
Mykhailo Martyniouk, Conservative Party of Canada
Referendum Vote: Equalization
The referendum question on Equalization asked electors:
Should section 36(2) of the Constitution Act, 1982 – Parliament and the government of Canada's commitment to the principle of making equalization payments – be removed from the constitution?
Electors could vote "yes" or "no" on the question.
The Chief Electoral Officer has announced the following results for the referendum:
"Yes" – 642,501 votes, representing 61.7% of valid ballots cast
"No" – 399,169 votes, representing 38.3% of valid ballots cast
Referendum Vote: Daylight Saving Time
The referendum question on Daylight Saving Time asked electors:
Do you want Alberta to adopt year-round Daylight Saving Time, which is summer hours, eliminating the need to change our clocks twice a year?
Electors could vote "yes" or "no" on the question.
The Chief Electoral Officer has announced the following results for the referendum:
"Yes" – 531,782 votes, representing 49.8% of valid ballots cast
"No" – 536,874 votes, representing 50.2% of valid ballots cast
Results Available
The provincial vote totals, as well as the votes reported from each municipality, are now available at www.elections.ab.ca.
Elections Alberta is an independent non-partisan office of the Legislative Assembly responsible for administering provincial elections, by-elections and referenda.
Cargill workers in Alberta vote 71 per cent in favour of contract offer
HIGH RIVER, Alta. — The threat of a strike at an Alberta beef processing plant has been averted after workers accepted the owner's latest offer.
The union that represents about 2,000 workers at the Cargill beef plant in High River says its members have voted 71 per cent in favour of accepting the company's contract.
In a statement, the United Food and Commercial Workers Union Local 401 says the contract is "the best of its kind and presented unprecedented gains in this time of economic and political uncertainty."
It also says it was reached "during the biggest health crisis the world has ever seen."
Jarrod Gillig, the business operations and supply chain president for Cargill's North American protein business, says the deal is "comprehensive" and" fair," adding it reflects their employees' "commitment to excellence."
A company spokesman had previously said the deal offered a six-year collective agreement that includes retroactive pay, signing bonuses, a 21 per cent wage increase over the life of the contract and improved health benefits.
"As an organization that leads with our value to put people first, we truly believe this ratification is in the best interests of our employees and we are eager to move forward to build a stronger future – together," Gillig said in a statement Saturday.
Workers voted 98 per cent last month against Cargill's previous offer, and the union had said workers would strike if a contract agreement couldn't be reached.
Cargill and the union had been at loggerheads for some time over issues related to wages as well as health and safety.
In May of 2020, Cargill's High River plant was the site of a major workplace-related outbreak of COVID-19. More than 900 workers tested positive for the virus, and three deaths were linked to the outbreak.
"A victory has been won and this is a day to celebrate," said a statement from the UFCW Local 401, which had recommended acceptance of the contract offer.
"The injustices at Cargill, however, are not made right by the contract. Local 401 and its activists look to the future to enforce the new rights of Cargill workers in this unprecedented collective agreement."
The deal also gives workers a $1,000 signing bonus and a $1,000 "COVID-19 bonus," the union said earlier.
The union's statement noted it had made extensive preparations for a strike. It said tents were erected in front of the plant, floodlights and propane heaters were brought in, nearby fields were levelled so that hundreds of workers could park, and a picketing payroll system was nearly complete.
The statement also noted that in Brooks, Alta., 2,500 employees who process beef at the JBS Plant are watching the Cargill precedent carefully. In the New Year, the union said it will head into bargaining for a new contract.
This report by The Canadian Press was first published Dec. 4, 2021.
The Canadian Press
Health policy expert says trust needed for Alberta overdose response app to work
CALGARY — A health policy expert says Alberta's app to keep drug users safe in the event of an overdose is a worthy endeavour, but she's concerned fear could prevent many from using it.
Elaine Hyshka, an assistant professor at the University of Alberta's School of Public Health, says drug users may be concerned about privacy or worry that police could show up at their door if the app activates while they are overdosing.
The Digital Overdose Response System, which is already in use in Calgary, Edmonton and their surrounding communities, has a timer, and if users doesn't respond within a certain time after consuming a narcotic, EMS is dispatched to their homes.
Premier Jason Kenney, who has faced criticism for his government's closure of safe-injection sites, told a news conference Saturday at a drug recovery centre in Calgary that many people who die of opioid overdoses are in the suburbs, far from the sites.
Kenney says the app will still connect with them with the help they need if they pass out while using drugs.
But Hyshka says the province has lots of work to do to get drug users to trust the app.
"What we've seen in other jurisdictions that have had these apps for much longer, like British Columbia, is that they're useful for some people but they're not really widespread — there isn't widespread uptake," Hyshka said in an interview Saturday.
"It's not a bad thing to have an app. I actually think it's really important to try new things we haven't done before to get on top of the situation, but we just have to do a lot of due diligence to ensure it works well for people."
Eric Engler, a spokesman for Mental Health and Addictions Minister Mike Ellis, said in an email that there have been more than 650 downloads of the DORS App with over 230 registered users. .
"The DORS app is working as intended and is providing response to those who need it," Engler said, noting it is a "confidential and anonymous service."
Last month, the province said, on average, four people a day die from overdoses across Alberta.
Engler said 70 per cent of opioid-related fatalities happen at home.
Kenney, who along with Ellis, announced additional addictions treatment spaces on Saturday, said the app reaches users where they are.
"Most of the people who die of opioid overdoses are not homeless folks on the street in the downtown. Most of those deaths are are happening in homes in the suburbs, often middle-class people who are not going to drive downtown to a safe-consumption site," Kenney told reporters.
"We need to go where people are, and that includes folks who are using in their homes."
This report by The Canadian Press was first published Dec. 4, 2021.
The Canadian Press