Albertans to vote on senators, equalization, daylight saving time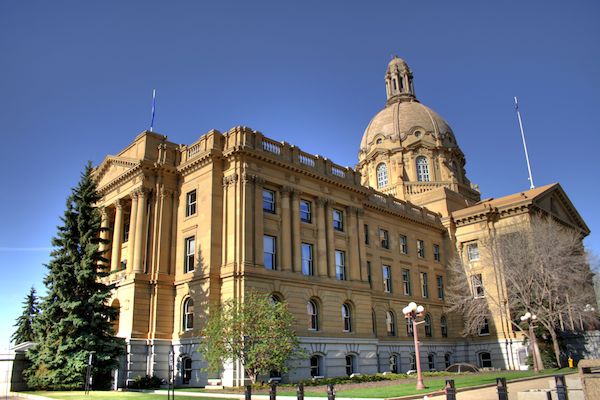 Albertans will have an opportunity to have their say on equalization and daylight saving time and elect nominees to the Senate when they vote in the fall municipal elections.
In addition to voting for Senate nominees, Albertans will be asked to vote on these two provincial topics on Oct. 18, in conjunction with the municipal elections:
Equalization payments – Should the principle of making equalization payments be removed from the Constitution?
Daylight saving time – Should Alberta end the practice of changing our clocks twice a year?
"Alberta has a long and proud tradition of grassroots, direct democracy. We will renew that tradition this fall. I encourage all Albertans to get engaged on these important issues and I look forward to taking part in the debate this fall."
Equalization
Over the last 25 years, Albertans have contributed more than $400 billion more to the nation in tax dollars than they have received in federal spending. Albertans make an immense contribution to equalization through federal tax contributions, which are transferred by the federal government to other provinces for programs and services. The current program has many issues, including a formula that requires it to grow automatically with Canada's economy, even if contributing provinces like Alberta are experiencing immense economic challenges.
Daylight saving time
Across Canada and the United States, more governments are bringing forward legislation to move to permanent daylight saving time, also known as summer hours. In 2019, Service Alberta asked Albertans if they thought we should make a similar shift. More than 141,000 Albertans responded, of which 91 per cent were in favour of year-round summer hours.
"Changing our clocks twice a year is something that every Albertan has an opinion on. As Alberta first adopted daylight saving time following a referendum in 1971, we owe it to Albertans to give them the same opportunity to make their voices heard now that we are considering another change."
Senate elections
Along with the municipal elections and the two referendum questions this fall, Albertans will elect three Senate nominees – one for each of the two current vacancies and one in case of early retirement.
The Senate nominee election enhances democracy in the province by allowing Albertans to choose the individuals who will best represent them in Parliament. Having representatives elected by Albertans would increase senators' accountability to Alberta voters to defend the province's interests.
Provincial police and pension
For the topics of creating an Alberta Police Service and Alberta Pension Plan, further analysis and work are underway before next steps are determined.
"Through the Fair Deal Panel, Albertans who are policed by the RCMP said that they want to see Alberta build its own provincial police service to improve policing in their communities. We are continuing to study what this could look like and how it could improve the safety and security of Albertans and their property, as part of making an informed decision on the next steps."
"The potential creation of an Alberta Pension Plan would be a significant decision for Albertans. As such, we are continuing the important work of completing an actuarial, economic and structural analysis so Albertans can make an educated and well-informed choice, and their questions and concerns can be adequately addressed. We look forward to putting this important decision on the table when the time is right."
Quick facts
The equalization question will be: "Should Section 36(2) of the Constitution Act, 1982 –Parliament and the Government of Canada's commitment to the principle of making equalization payments – be removed from the Constitution?"
Between 2014 and 2019 alone, Albertans made a net contribution of more than $100 billion to the federal government through federal taxes that helped build critical infrastructure.
Alberta has not received an equalization payment since the 1964-65 fiscal year.
The question on daylight saving time will be finalized this summer.
During 2019 and 2020, legislation was tabled in British Columbia and Ontario to move to summer hours all year. These changes have yet to be implemented.
In March 2020, the Yukon stopped changing their clocks and adopted Pacific daylight time year-round.
Since 2018, 17 American states have passed legislation to move to summer hours (daylight saving time) permanently and more states are debating the topic. However, in the United States, federal approval is required to enact the change.
Saskatchewan, Arizona and Hawaii do not change their clocks twice a year.
The Government of Alberta would provide names of elected Senate nominees to the prime minister for consideration when filling Senate vacancies.
Alberta considers training doctors for rural practice in smaller centres
Calgary – Alberta is looking for ways to train doctors in smaller cities in hopes they will be more likely to help relieve a shortage of physicians in rural areas.
Health Minister Jason Copping and Advanced Education Minister Demetrios Nicolaides say the government is providing $1 million to four Alberta post-secondary institutions to look for ways to train doctors in Grande Prairie and Lethbridge.
Alberta has medical schools at universities in Edmonton and Calgary, but Copping says training doctors outside the big cities increases the odds of graduates practising in the province's smaller municipalities.
Todd Anderson of the University of Calgary's medical school says there are a wide variety of options being considered, including stand-alone schools.
The University of Lethbridge and Northwestern Polytechnic in Grande Prairie are also involved in the program.
Anderson says research suggests three-quarters of doctors who train in rural areas end up practising in one as well.
Copping says the project will take six to eight years to show results.
"It's going to take time to set the program up," he said Thursday. "That's a long-term strategy. But if you don't start, you'll never get there."
Meanwhile, rural health care continues to experience staff shortages. On Thursday, the Milk River Health Centre Emergency Department announced it would close until Monday due to a doctor shortage.
Nurses were to remain on-site to provide care for long-term care residents.
Copping said Thursday's announcement was just one part of the government's health-care strategy.
This report by The Canadian Press was first published Jan. 26, 2023.
Province hopes new physician training in Lethbridge and Grande Prairie will mean more rural doctors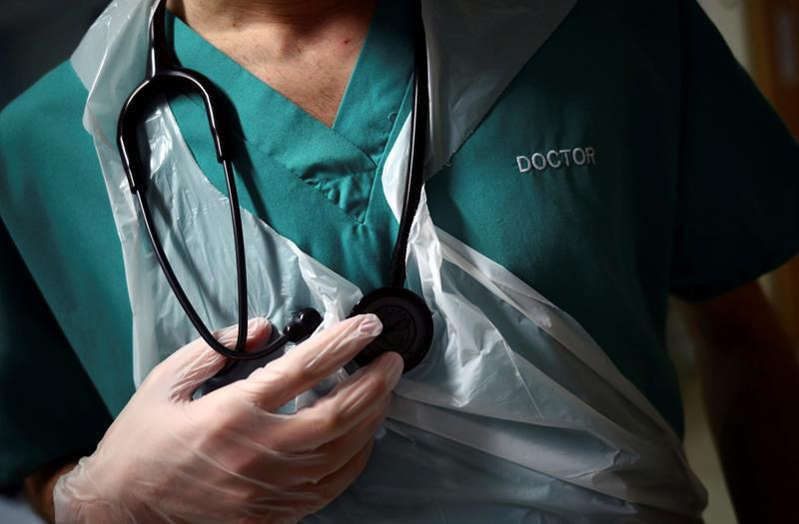 Addressing rural physician shortages
To help bring more physicians to rural Alberta, Alberta's government is working to offer physician training in Lethbridge and Grande Prairie.
Alberta has the best front-line health-care workers in the world, and Alberta's government is working to ensure that Albertans have access to the care they need, when and where they need it. Rural Albertans are disproportionately affected by the nation-wide shortage of healthcare workers and their community members cannot access physician training close to home.
Alberta's government is investing $1 million to explore ways that regional post-secondary institutions, such as the University of Lethbridge and Northwestern Polytechnic, can help deliver medical education outside of Edmonton and Calgary. Research shows that positive learning experiences in rural health-care settings lead to more physicians choosing to pursue careers in rural areas.
"Over the past year, we've made strategic investments to address health care labour shortages, including through the largest expansion of post-secondary seats in Alberta's history. Partnering with Alberta's two medical schools and institutions in northern and southern Alberta to train doctors locally is the best path to ensuring we meet rural needs."
The funds will be used by the University of Alberta, University of Calgary, University of Lethbridge and Northwestern Polytechnic to support collaborative planning. This will include detailed plans to support regional health professions training centres in Lethbridge and Grande Prairie.
"Expanding medical training in rural areas creates new opportunities for students who want to remain in their communities while making other students familiar with regions of the province and types of work they may not have considered before. Expanding training opportunities is just one way we're addressing the shortage of rural doctors to ensure Albertans get the care they need when and where they need it."
Plans for rural training opportunities include hands-on learning experiences in rural communities surrounding regional hubs. These opportunities will support the recruitment of physicians to teach and train medical students and residents, while increasing access to physician services.
"An investment in rural medical training is a direct investment in the future of rural and remote health in Alberta. We look forward to building on our existing relationships with partners across Alberta and significantly expanding the opportunities for future health professionals to learn and enter practice outside our largest urban centres, toward the goal that drives everyone involved in the health professions in this province — readily available, easily accessible, world-class health care for all."
"We at the University of Calgary's Cumming School of Medicine are excited about working collaboratively with our colleagues across the province to provide innovative educational solutions for health workforce shortages particularly in the rural areas. There are many factors and initiatives required to help the situation and expanding physician training capacity in Alberta post-secondaries can lead to a healthier population."
This funding is the latest investment from Alberta's government to ensure students have access to the education, training and skills students need to succeed in tomorrow's economy. At the same time giving confidence to industry, businesses and investors that regional workforce needs will be met.
Previously in Budget 2022, Alberta's government announced the targeted enrolment expansion initiative which invested more than $171 million into Alberta's post-secondary system to create nearly 10,000 new seats over three years in high-demand programs. More than 2,400 of those new seats were in nursing, health care aide and paramedic programs.
Alberta's government has also signed a new agreement with the Alberta Medical Association. This includes $15 million annually to support physician recruitment and retention for physicians who practise full-time in underserved areas, an additional $12 million annually for the Rural Remote Northern Program, and a one-time investment of $2 million to increase funding for the existing RESIDE program that provides incentives for family physicians to practise in Alberta's underserved rural and remote communities.
Quick facts
There are two medical schools in Alberta, located at the University of Alberta and the University of Calgary.
The Ministries of Health and Advanced Education are jointly responsible for the education of physicians in Alberta. Advanced Education is responsible for undergraduate medical education. Health is responsible for postgraduate medical education or residency training, including international medical graduates, rural medical programs, resident physician compensation, and the Academic Medicine and Health Services Program.