Alberta NDP urges Provincial Government to crack down on covid restriction violations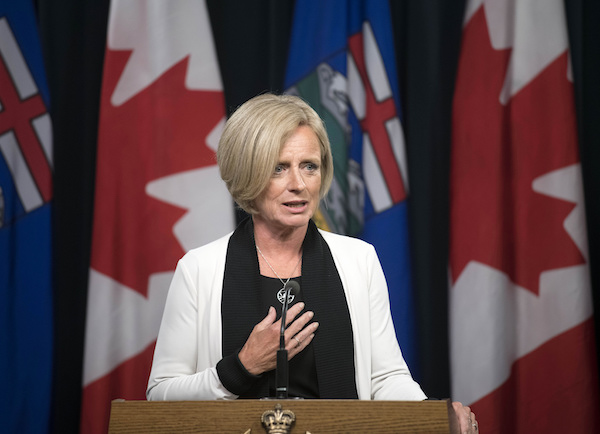 Press release from the Alberta NDP
NDP CALL FOR FULL ENFORCEMENT OF PUBLIC HEALTH ORDERS AFTER UCP DIRECT POLICE TO GO EASY ON OFFENDERS
Alberta's NDP are calling on the UCP government to enforce existing public health restrictions after it was revealed that police agencies across the province had been instructed not to charge or ticket offenders.
"The time for education has passed. We need enforcement of the rules," said NDP Justice Critic Irfan Sabir. "We're now in a dangerous third wave of the pandemic and those who are intentionally flouting the rules are threatening public health and safety. It's time for Jason Kenney and his UCP government to finally grow a spine."
Under questioning from the NDP on April 6 during a meeting of the Public Accounts Committee, Bill Sweeney, Senior Assistant Deputy Minister, Public Security said the provincial government encouraged police chiefs to take a  "measured approach to enforcement" of the public health restrictions.
"Given that the pandemic is a rather unique situation for all of us, including police officers, the intent was to inform, to educate, to warn, and, only as a last resort, to charge. That was an approach that we encouraged and that police chiefs and authorized employers for the most part have adopted," said Sweeney.
In an emergency council meeting on Monday evening, Calgary police chief Mark Neufeld told committee members that "Our partners at the province have asked us not to fill the courts with $100 mask bylaw tickets and to be more strategic in the enforcement."
"The vast majority of Albertans are already following the rules – we can't let this lawbreaking minority ruin it for everyone else. It risks the health and safety of Albertans and will only prolong the pandemic," said Sabir. "The UCP needs to immediately reverse their order to go soft on these offenders and give direction to police agencies that now is the time to fully enforce the public health orders."
On Tuesday, the NDP put forward several proposals to step up enforcement of public health restrictions, including the issuance of a new guideline from the Solicitor General to police services to consistently and vigorously enforce the terms of the Public Health Act.
In addition, the NDP called for the following measures:
Triple the current fines for individuals to $3,600 per offence.
Create a specific fine for any individual that obstructs the enforcement of public health orders. This fine will also specifically include harassment of frontline workers when they are enforcing mask mandates, physical distancing requirements and household rules for patio dining.
Transition all fines issued under the Public Health Act during the pandemic to the new administrative penalty process introduced through Bill 21 The Administrative Penalties Act 2020.
Goalie Mike Smith signs two-year, US$4.4-million extension with Edmonton Oilers
EDMONTON — Goalie Mike Smith is staying in Edmonton after signing a two-year extension with the Oilers. 
The team officially announced the deal Saturday, saying in a statement that Smith's contract has an annual average value of US$2.2 million. 
Smith, 39, was crucial to the Oilers success last season, posting a 21-6-2 regular-season record with a .923 save percentage and a 2.31 goals-against average. 
He joined Edmonton as a free agent in July 2019 and signed a single-season, US$2 million contract with the club in October. 
Smith has played 642 regular-season NHL games for the Stars, Lightning, Coyotes, Flames and Oilers, and boasts a 283-254-76 career record.
The native of Kingston, Ont., was originally picked by Dallas in the fifth round (161st overall) of the 2001 NHL entry draft.
 
This report by The Canadian Press was first published July 24, 2021. 
The Canadian Press
RCMP investigating suspicious death of Fort MacLeod man
CROWSNEST PASS, Alta. — RCMP they are investigating the suspicious death of a man from Fort MacLeod, Alta.
Mounties from the Crowsnest Pass, Alta., detachment say they received a report on July 20 about possible human remains that were found in a rural area.
The remains were later identified as those of 35-year-old Lane Tail Feathers who had been reported missing on June 20.
Alberta RCMP Major Crimes have taken over the case.
No cause of death has yet been determined.
Police say they will release more information as it becomes available.
This report by The Canadian Press was first published July 24, 2021.
The Canadian Press