Alberta NDP urges Provincial Government to crack down on covid restriction violations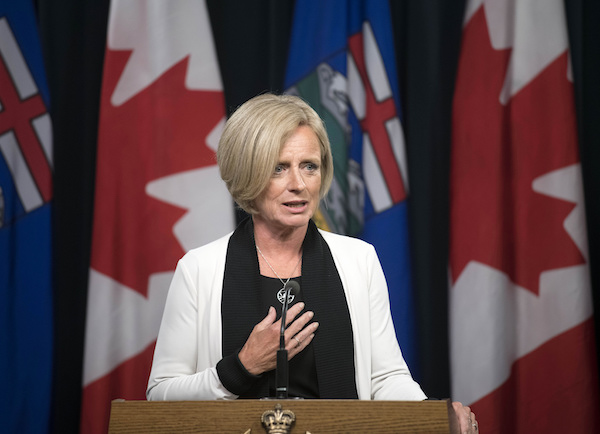 Press release from the Alberta NDP
NDP CALL FOR FULL ENFORCEMENT OF PUBLIC HEALTH ORDERS AFTER UCP DIRECT POLICE TO GO EASY ON OFFENDERS
Alberta's NDP are calling on the UCP government to enforce existing public health restrictions after it was revealed that police agencies across the province had been instructed not to charge or ticket offenders.
"The time for education has passed. We need enforcement of the rules," said NDP Justice Critic Irfan Sabir. "We're now in a dangerous third wave of the pandemic and those who are intentionally flouting the rules are threatening public health and safety. It's time for Jason Kenney and his UCP government to finally grow a spine."
Under questioning from the NDP on April 6 during a meeting of the Public Accounts Committee, Bill Sweeney, Senior Assistant Deputy Minister, Public Security said the provincial government encouraged police chiefs to take a  "measured approach to enforcement" of the public health restrictions.
"Given that the pandemic is a rather unique situation for all of us, including police officers, the intent was to inform, to educate, to warn, and, only as a last resort, to charge. That was an approach that we encouraged and that police chiefs and authorized employers for the most part have adopted," said Sweeney.
In an emergency council meeting on Monday evening, Calgary police chief Mark Neufeld told committee members that "Our partners at the province have asked us not to fill the courts with $100 mask bylaw tickets and to be more strategic in the enforcement."
"The vast majority of Albertans are already following the rules – we can't let this lawbreaking minority ruin it for everyone else. It risks the health and safety of Albertans and will only prolong the pandemic," said Sabir. "The UCP needs to immediately reverse their order to go soft on these offenders and give direction to police agencies that now is the time to fully enforce the public health orders."
On Tuesday, the NDP put forward several proposals to step up enforcement of public health restrictions, including the issuance of a new guideline from the Solicitor General to police services to consistently and vigorously enforce the terms of the Public Health Act.
In addition, the NDP called for the following measures:
Triple the current fines for individuals to $3,600 per offence.
Create a specific fine for any individual that obstructs the enforcement of public health orders. This fine will also specifically include harassment of frontline workers when they are enforcing mask mandates, physical distancing requirements and household rules for patio dining.
Transition all fines issued under the Public Health Act during the pandemic to the new administrative penalty process introduced through Bill 21 The Administrative Penalties Act 2020.
Top-ranked Winnipeg Blue Bombers edge Edmonton Elks 37-22 for fourth straight victory
EDMONTON — The defence turned the tide for the Winnipeg Blue Bombers on Saturday.
DeAundre Alford and Adam Bighill recorded defensive touchdowns as the league-leading Blue Bombers fought their way past the Edmonton Elks 37-22.
"Our defence, scoring two touchdowns for us, that is absolutely amazing when they are able to create turnovers like that and capitalize on them with points on the board," said Winnipeg running back Andrew Harris.
"Our defence has been our backbone. They really flexed when we needed them to."
Alford had two touchdowns in the contest.
"I think this is the best defence in the CFL and that we put everybody on notice that we are going to play fast and physical," he said. "That we are going to do whatever it takes to win."
The Blue Bombers (6-1) have won four games in a row while the Elks (2-4) have lost two straight and fell to 0-4 at home this season.
Elks quarterback Taylor Cornelius went 19 for 33 and passed for 243 yards with three interceptions in his CFL debut as he replaced Trevor Harris, who was placed on the six-game injured list with a neck injury.
"I thought he played really poised," said Elks head coach Jaime Elizondo. "Listen, for having one day of practice, I thought he came out and showed some things that were really, really encouraging and I thought the guys responded really well to him.
"He didn't get flustered. I know he's going to be hard on himself with the mistakes he made. But those interceptions were a credit to the defence, they had some good breaks on the ball."
Bombers quarterback Zach Collaros went 19 of 24 passing for 252 yards, a TD and an interception. 
Winnipeg got off to a blazing start by scoring on its first drive, going 80 yards in nine plays, capped off by a 12-yard touchdown pass from Collaros to Darvin Adams.
The Blue Bombers doubled their lead on their next drive as Nic Demski ploughed his way through several defenders for a 21-yard rushing major to make it 14-0.
Edmonton got back into the game midway through the second thanks to a Christian Rector fumble recovery on the Bombers' nine-yard-line, leading to a James Wilder Jr. touchdown run.
Winnipeg kicker Ali Mourtada missed a 28-yard field goal attempt before Edmonton's Sean Whyte nailed a three-pointer from 44 yards out to make it 15-10 at the mid-mark.
Edmonton surged into the lead early in the third quarter with an unconverted 19-yard TD run by Wilder.
However the Bombers regained the lead as Alford picked off Cornelius and took it back 22 yards for the touchdown. A two-point convert made it 23-16 for Winnipeg.
Whyte responded with a 32-yard field goal before Mourtada missed his third field goal attempt of the game from 44 yards.
The Bombers defence did it again late in the third as Cornelius fumbled deep in his own end, leading to a three-yard scoop and score by Bighill.
After Whyte kicked a 19-yard field goal, Winnipeg put the game away with a one-yard TD plunge by Sean McGuire.
Both teams have a bye next week. The Elks' next game will be in Ottawa on Sept. 28, while the Bombers will be in B.C. on Oct. 1. Winnipeg and Edmonton will then play each other again in a home-and-home series.
Notes: Two highly anticipated players made their Elks debuts: offensive lineman SirVincent Rogers and linebacker Derrick Moncrief… Winnipeg was trying its third place-kicker of the season with Mourtada making his CFL debut, relegating rookie Marc Liegghio to punting duties.
This report by The Canadian Press was first published Sept. 18, 2021.
Shane Jones, The Canadian Press
Veteran Canadian rider Mario Deslauriers wins Spruce Meadows Grand Prix
CALGARY — Canada's Mario Deslauriers and Bardolina 2 posted two clear rounds Saturday to take the Queen Elizabeth II Cup Grand Prix at Spruce Meadows.
In a jump-off with Mexico's Carlos Hank Guerreiro and Australian Katie Laurie, Deslauriers and the 12-year-old mare didn't put a rail down and topped the leaderboard with a time of 53.05 seconds.
Deslauriers said Bardolina 2 can be difficult to ride, but she was on her game Saturday in Calgary.
"Today, she jumped incredible," Deslauriers said. "She was straight like an arrow and she jumped beautiful."
Deslauriers and Bardolina 2 were Canada's lone show jumping entry in the summer's Tokyo Olympics where the duo placed 22nd.
"She was very good I think in the medal round (there)," Deslauriers said. "She had two fences down that were very cheap, but overall she jumped super well.
"Before she came here, she had to do three weeks quarantine because I was over my limit when I came back from Europe.
"Really, I jumped her one time at home, she got in the truck and came here, so I think she's matured a lot. I can count on her. I don't need to practise so much any more."
Deslauriers, 56, is from Saint-Jean, Que., but lives in New York.
The North American is the last of three September tournaments totalling $5.6 million in prize money.
Spruce Meadows resumed hosting international show jumping events after a two-year hiatus because of the COVID-19 pandemic.
This report by The Canadian Press was first published Sept. 18, 2021.
The Canadian Press