Air Quality Advisories, Live Music & The Downtown Market Today!
1:57 pm – A joint investigation between ALERT Red Deer and Red Deer RCMP has resulted in the arrest of two suspected drug traffickers and the seizure of significant amounts of drugs and proceeds of crime. Read More.
For more local news, click here!
11:51 am – Some changes are being proposed for landscaping requirements in the Town of Innisfail. As a result, Innisfail residents are encouraged to attend a Land Use Landscaping Open House at the Library Learning Centre from 3 – 7 pm today. Details Here.
11:38 am – Council for the Town of Sylvan Lake approved this week an increase required for it's contract with the RCMP. The Town pays for and budgets for 70% of RCMP/policing costs, while the Provincial Government subsidizes the remaining 30%. The regular members of the RCMP have been without a wage increase since January 1, 2015, and recently settled. Find out what else happened at Town Council this week.
11:17 am – Blackfalds Fire Rescue will officially commission a new rescue pumper apparatus jointly purchased by the Town and Lacombe County. A fire rescue display and demonstrations will take place at the Blackfalds Fire Hall tonight starting at 7 pm. Details Here.
For more local news, click here!
10:59 am – Red Deer County is currently seeking workers for the Monday, October 16, 2017, general municipal election. Click here to find out how you can get involved!
10:54 am – Red Deer County encourages the public to get their tickets for the 2017 Entrepreneurial Ag Tour. The annual event is hosted by Red Deer County's Agricultural Service Board and showcases innovative agriculture in the county. Read More.
10:29 am – Severe Thunderstorm Watches have been issued for many areas to the west of Red Deer today. They include the Rocky, Caroline and Nordegg regions, as well as for the Olds, Sundre, Airdrie and Cochrane areas among others. Details Here.
For more local news, click here!
10:20 am – Westerner Park's Arts and Culture committee installed an art exhibit on July 11th, showcasing local artists, including work from Red Deer College's past students! Read More.
9:59 am – The sound of live music will fill the air at the Ross Street Patio today! Enjoy it from 4:30 – 6:30 pm as you shop the Downtown Market! Details Here.
9:52 am – Today is another chance to support local producers who provide us with farm fresh fruits and vegetables at the ATB Financial Downtown Farmer's Market every week. Today's Market runs from 3:30 pm – 6:30 pm on Little Gaetz Avenue. Read More.
For more local news, click here!
9:43 am – Get over the mid-week hump today with some live music from 11:30 am – 1:00 pm at the Alexander Way Parklet. Read More.
9:33 am – The ATB Financial Downtown Farmer's Market means there will be some road closures throughout the City's core today. Find out where by clicking here!
9:18 am – Air Quality Advisories remain in Alberta's west country today. Affected areas include Rocky Mountain House, Caroline and Nordegg, as well as for Rimbey, Pigeon Lake, Devon and Drayton Valley among others. Details Here.
Canada agrees to take part in WTO talks to waive patent protections on vaccines
WASHINGTON — Canada's international trade minister says the federal government will take part in talks to waive the global rules that protect vaccine trade secrets.
Mary Ng made the announcement today in the House of Commons. 
The move puts Canada squarely onside with the United States, which surprised and delighted progressive anti-poverty groups Wednesday when it agreed to the negotiations. 
In theory, a waiver would make it easier for developing countries to import the expertise, equipment and ingredients necessary to make their own vaccines. 
The pharmaceutical industry says a waiver won't have the desired effect and would undermine the development of innovative drugs. 
Other medical experts say a waiver would take too long, and the developed world should focus instead on ramping up existing production. 
This report by The Canadian Press was first published May 6, 2021. 
The Canadian Press
Canada may find it challenging to reach herd immunity from COVID-19, experts say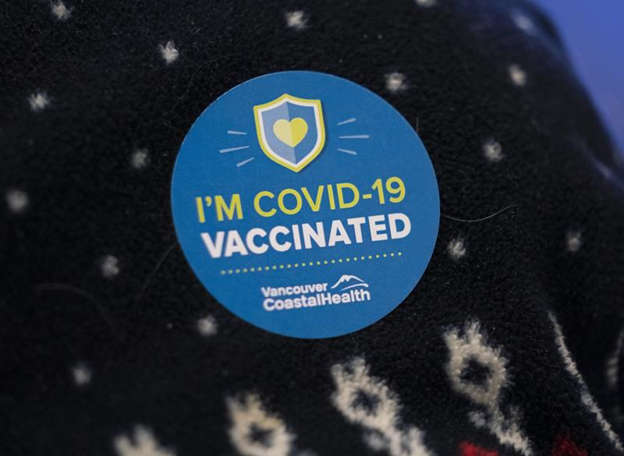 Herd immunity may not be reached in Canada but a return to life similar to that before COVID-19 is possible through immunization, experts say.
Such immunity is achieved when enough people are immune to a virus, either through vaccinations or natural infections or a combination of both.
Prof. Paul Tupper of Simon Fraser University's mathematics department said herd immunity is unlikely to happen with COVID-19 for a few reasons.
The virus is being transmitted worldwide, which means it is reintroduced in different places across borders and immunity through vaccination and infection doesn't last permanently. The vaccines don't seem to be completely effective against some of the new variants, he said.
"So, I think what is more likely to happen is that we end up in a situation like we have with seasonal flu," Tupper said.
"We have to live with the flu, and I think something similar is going to happen with COVID."
The level of immunity among the population also changes with the variants, especially the more transmissible strains, he said.
Sarah Otto, a University of British Columbia professor, said the disease's reproductive rate is hard to pinpoint, which makes it difficult to establish a herd immunity target. Otto is an expert on the mathematical models of pandemic growth and control in the university's zoology department.
The reproductive rate is the number of additional people infected by a single person with COVID-19, which has also changed because of the variants, she said.
Canada might also fall short of herd immunity because people can still get infected after vaccination, even if they are less likely to develop symptoms, she said.
"We don't yet know how effective vaccines are at reducing transmission from person to person and that matters a lot," Otto said.
Vaccinated people are getting fewer infections but those who do can still suffer severe symptoms, she said
"Before the pandemic, we didn't have working vaccines for coronaviruses, so we don't know exactly what the outcomes are going to be. It's very unusual to have a disease with such wildly differing outcomes, with asymptomatic individuals and severely affected long haulers. How are vaccines going to change that mix? We don't really know why the severe cases are so severe."
Tupper said public health guidelines will change as more people get vaccinated.
"But the goal of eradicating COVID just does not appear to be realistic."
Dr. Isaac Bogoch, an infectious disease specialist at the University of Toronto, said vaccines can significantly reduce transmission rates, regardless of whether Canada reaches herd immunity.
"Some communities might have no transmission while other communities, even within the same province, might have some low levels of transmission and it's all based on vaccine status," he said.
"But regardless, we will achieve very, very low rates of transmission in our communities because of vaccination."
Community level immunity is when a virus is not completely eliminated, he said.
"There may be some transmission of COVID-19 but sporadically with small outbreaks or with low levels of transmission, while most people are largely unaffected due to widespread vaccination."
It had been suggested that herd immunity could be reached when about 70 per cent of the population is vaccinated, but now researchers don't know what level of protection is required because of the variants.
Otto said there are more questions than answers at this point.
"With every partial answer we get two or three more questions. These are hard and tricky issues and I wish we were less uncertain, but that is the truth of the matter."
This report by The Canadian Press was first published May 6, 2021.
Hina Alam, The Canadian Press