Red Deer Shooting, Severe T-Storm Watch, Gospel Music Celebration
3:42 pm – Penhold Fire crews were called out to a potential gas leak at an apartment building on Fleming Avenue around 1:30 pm Thursday afternoon. Five people were evacuated but were eventually allowed to go back in once there were no H2S readings confirmed.
3:32 pm – Wetaskiwin RCMP are investigating a stabbing that resulted in the suspects from Maskwacis fleeing from police and driving into the side of a brick building. A 32-year-old Wetaskiwin man sustained two stab wounds to his back. Read More.
For more local news, click here!
3:29 pm – An Order in Council at the Alberta Legislature on Wednesday, July 12th, dissolved the Village of Botha east of Stetttler. As a result, the former area of the village will now be designated as a hamlet and become part of the County of Stettler No. 6, effective September 1, 2017.
3:22 pm – Alberta Government officials say a private courier's van was stolen on June 23rd that had mail to be delivered in Red Deer. Read More.
3:17 pm – Lacombe County and the Town of Blackfalds celebrated the official commissioning of the new Rescue / Pumper unit Wednesday night and invited the community to get a close-up look at the new fire truck. Read More.
For more local news, click here!
12:01 pm – The Town of Sylvan Lake is hosting a fun and unique event this August Long Weekend. Are you brave enough to take part? Read More.
11:39 am – Check out the Blackfalds Community Market at the Multi-Plex Arena Parking lot today from 4 – 7 pm! Read More.
11:18 am – Due to repeated misuse and vandalism, the Burnt Lake Recycling Facility will be closing. If you wish to drop off your recycled goods you may do so at the Horn Hill Waste Transfer Station. Read More.
For more local news, click here!
10:56 am – Minister of Alberta Agriculture and Forestry Oneil Carlier will address the delegates of the Agriculture Service Board at a Pancake breakfast in Olds on Friday, July 14th. The 2017 ASB Tour is a jointly hosted tour of innovative agriculture in Red Deer County and Mountain View County. The tour began July 11th and wraps up on July 14th. It includes tours of various farming operations and tourism locations in both counties, as well as impressive ag-related demonstrations and discussions at Olds College. Hundreds of Ag Service Board delegates from across the Province will be in attendance during the 4 day event.
10:44 am – Alberta Agriculture and Forestry has deployed 125 firefighters and support staff, five air tankers, two birddog planes and 3,000 lengths of hose to British Columbia to help with the wildfire efforts. Also, Alberta RCMP are sending 40 members from the Special Tactical Operations unit. Read More.
10:36 am – More than 350 Alberta Health Services (AHS) ground ambulances will soon be equipped with power stretchers and load systems to help reduce injuries for paramedics. Read More.
For more local news, click here!
10:30 am – A Severe Thunderstorm Watch has been issued for the Red Deer Region today. Details Here.
10:25 am – Red Deer RCMP are investigating a targeted shooting that sent a man to hospital with a gunshot wound to his leg, and are looking for public assistance to identify the two men who dropped him off at the hospital shortly before 8 pm Tuesday night. Read More.
10:20 am – A Red Deer man faces charges after he assaulted a Community Peace Officer in downtown Red Deer Wednesday evening, fled on foot and was located after a police dog track. Read More.
For more local news, click here!
10:06 am – The Bard on Bower returns for it's 7th season of live Shakespearean Frolic tonight! Read More.
9:58 am – Sunshine and live tunes on the Ross Street Patio today! Enjoy, you deserve it! Details Here.
9:46 am – A Canadian Gospel Music Celebration gets underway at Red Deer's Westerner Park today for the next three days! Details Here.
For more local news, click here!
9:38 am – Lots of construction throughout Red Deer today. Avoid the traffic delays by knowing where the current road closures are!
9:30 am – Some parts of Red Deer's Westpark neighbourhood have Boil Water Advisories in place today, including some addresses on Welton Crescent and Waghorn Close. Read More.
9:25 am – Air Quality Advisories remain in place for areas to the west and north of Red Deer today, while some areas to the south are under Heat Warnings. Read More.
For more local news, click here!
Louie Anderson, Emmy-winning comedian, dies at 68
LOS ANGELES (AP) — Louie Anderson, whose more than four-decade career as a comedian and actor included his unlikely, Emmy-winning performance as mom to twin adult sons in the TV series "Baskets," died Friday. He was 68.
Anderson died at a hospital in Las Vegas of complications from cancer, said Glenn Schwartz, his longtime publicist. Anderson had a a type of non-Hodgkin lymphoma, Schwartz said previously.
Anderson won a 2016 Emmy for best supporting actor for his portrayal of Christine Baskets, mother to twins played by Zach Galifianakis. Anderson received three consecutive Emmy nods for his performance.
He was a familiar face elsewhere on TV, including as host of a revival of the game show "Family Feud" from 1999 to 2002, and on comedy specials and in frequent late-night talk show appearances.
Anderson voiced an animated version of himself as a kid in "Life With Louie." He created the cartoon series, which first aired in prime time in late 1994 before moving to Saturday morning for its 1995-98 run. Anderson won two Daytime Emmy Awards for the role.
He made guest appearances in several TV series, including "Scrubs" and "Touched by an Angel," and was on the big screen in 1988′s "Coming to America" and in last year's sequel to the Eddie Murphy comedy.
Anderson also toured regularly with his stand-up act and as a stand-up comedian.
Lynn Elber, The Associated Press
No national security issue in Chinese takeover of Canadian lithium company: Liberals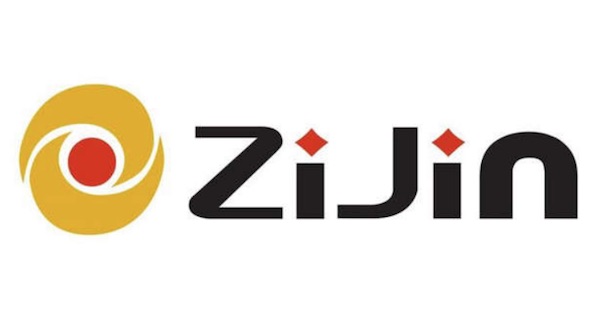 OTTAWA — The pending takeover of a Canadian lithium mining company by a Chinese state-owned company raises no national security concerns, federal Liberals argued Thursday.
Liberal MP Andy Fillmore, parliamentary secretary to Industry Minister François-Philippe Champagne, told a House of Commons committee that the Industry Department reviewed last fall the proposed takeover of Neo Lithium Corp. by China's Zijin Mining Group Ltd.
That review concluded that Neo Lithium is "really not a Canadian company," he told the industry committee, describing it as an Argentine company with directors in the United Kingdom and only three Canadian employees "on paper."
He said the only reason Neo Lithium "had any Canadian toehold whatsoever," was to get on the Toronto Stock Exchange in a bid to raise money for what Fillmore called an "increasingly dubious appearing" mine development project in Argentina.
Moreover, he said that project involves lithium carbonate, not the lithium hydroxide used to manufacture batteries that are critical for electric vehicles.
For those reasons, Fillmore said a formal national security review of the takeover was deemed unnecessary.
"These are the things they found, right? That in fact it's not a relevant lithium to Canada's national security interests and it's not really a Canadian company."
However, Conservative MP Ed Fast, who had called for the emergency committee meeting to find out why no formal security review was done, said it's "just false" to say Neo Lithium is not a Canadian company.
And he noted that the company's own website touts the mine as "the pre-eminent lithium brine asset in the world" to meet surging global demand for electric vehicle batteries.
"It goes without saying but bears restating that critical minerals such as lithium are a strategic asset, not only for Canada but for the world, and will play a critical role in driving our future prosperity and in meeting our environmental objectives," Fast said.
While the mine in question is in Argentina, Fast argued that it is incumbent on Canada and other "free-trading, rules-following allies" to ensure the global critical minerals industry is not monopolized by one country, especially one whose interests "are sometimes hostile toward ours."
China currently dominates the world's supply of lithium and batteries.
Conservative MP Tracy Gray further argued that lithium carbonate can be converted into lithium hydroxide for use in batteries.
But Fillmore countered that the conversion process involves additional costs and "significant environmental implications," which is why lithium hydroxide is preferred.
"I could probably make a passable hat using my socks but I'd much rather wear a hat," he said.
Thursday's meeting was called to consider a motion by Fast, calling for the committee to hold six meetings to explore the Neo Lithium takeover and whether a formal national security review should have been conducted.
In the end, committee members unanimously agreed to a Bloc Quebecois compromise to hold two meetings on the subject next week. The steering subcommittee, which is also to meet next week to set the committee's agenda for the coming months, could decide to schedule more meetings on Neo Lithium.
This report by The Canadian Press was first published Jan. 20, 2022.
Joan Bryden, The Canadian Press