Red Deer Shooting, Severe T-Storm Watch, Gospel Music Celebration
3:42 pm – Penhold Fire crews were called out to a potential gas leak at an apartment building on Fleming Avenue around 1:30 pm Thursday afternoon. Five people were evacuated but were eventually allowed to go back in once there were no H2S readings confirmed.
3:32 pm – Wetaskiwin RCMP are investigating a stabbing that resulted in the suspects from Maskwacis fleeing from police and driving into the side of a brick building. A 32-year-old Wetaskiwin man sustained two stab wounds to his back. Read More.
For more local news, click here!
3:29 pm – An Order in Council at the Alberta Legislature on Wednesday, July 12th, dissolved the Village of Botha east of Stetttler. As a result, the former area of the village will now be designated as a hamlet and become part of the County of Stettler No. 6, effective September 1, 2017.
3:22 pm – Alberta Government officials say a private courier's van was stolen on June 23rd that had mail to be delivered in Red Deer. Read More.
3:17 pm – Lacombe County and the Town of Blackfalds celebrated the official commissioning of the new Rescue / Pumper unit Wednesday night and invited the community to get a close-up look at the new fire truck. Read More.
For more local news, click here!
12:01 pm – The Town of Sylvan Lake is hosting a fun and unique event this August Long Weekend. Are you brave enough to take part? Read More.
11:39 am – Check out the Blackfalds Community Market at the Multi-Plex Arena Parking lot today from 4 – 7 pm! Read More.
11:18 am – Due to repeated misuse and vandalism, the Burnt Lake Recycling Facility will be closing. If you wish to drop off your recycled goods you may do so at the Horn Hill Waste Transfer Station. Read More.
For more local news, click here!
10:56 am – Minister of Alberta Agriculture and Forestry Oneil Carlier will address the delegates of the Agriculture Service Board at a Pancake breakfast in Olds on Friday, July 14th. The 2017 ASB Tour is a jointly hosted tour of innovative agriculture in Red Deer County and Mountain View County. The tour began July 11th and wraps up on July 14th. It includes tours of various farming operations and tourism locations in both counties, as well as impressive ag-related demonstrations and discussions at Olds College. Hundreds of Ag Service Board delegates from across the Province will be in attendance during the 4 day event.
10:44 am – Alberta Agriculture and Forestry has deployed 125 firefighters and support staff, five air tankers, two birddog planes and 3,000 lengths of hose to British Columbia to help with the wildfire efforts. Also, Alberta RCMP are sending 40 members from the Special Tactical Operations unit. Read More.
10:36 am – More than 350 Alberta Health Services (AHS) ground ambulances will soon be equipped with power stretchers and load systems to help reduce injuries for paramedics. Read More.
For more local news, click here!
10:30 am – A Severe Thunderstorm Watch has been issued for the Red Deer Region today. Details Here.
10:25 am – Red Deer RCMP are investigating a targeted shooting that sent a man to hospital with a gunshot wound to his leg, and are looking for public assistance to identify the two men who dropped him off at the hospital shortly before 8 pm Tuesday night. Read More.
10:20 am – A Red Deer man faces charges after he assaulted a Community Peace Officer in downtown Red Deer Wednesday evening, fled on foot and was located after a police dog track. Read More.
For more local news, click here!
10:06 am – The Bard on Bower returns for it's 7th season of live Shakespearean Frolic tonight! Read More.
9:58 am – Sunshine and live tunes on the Ross Street Patio today! Enjoy, you deserve it! Details Here.
9:46 am – A Canadian Gospel Music Celebration gets underway at Red Deer's Westerner Park today for the next three days! Details Here.
For more local news, click here!
9:38 am – Lots of construction throughout Red Deer today. Avoid the traffic delays by knowing where the current road closures are!
9:30 am – Some parts of Red Deer's Westpark neighbourhood have Boil Water Advisories in place today, including some addresses on Welton Crescent and Waghorn Close. Read More.
9:25 am – Air Quality Advisories remain in place for areas to the west and north of Red Deer today, while some areas to the south are under Heat Warnings. Read More.
Canada's Mikael Kingsbury starts moguls World Cup season with gold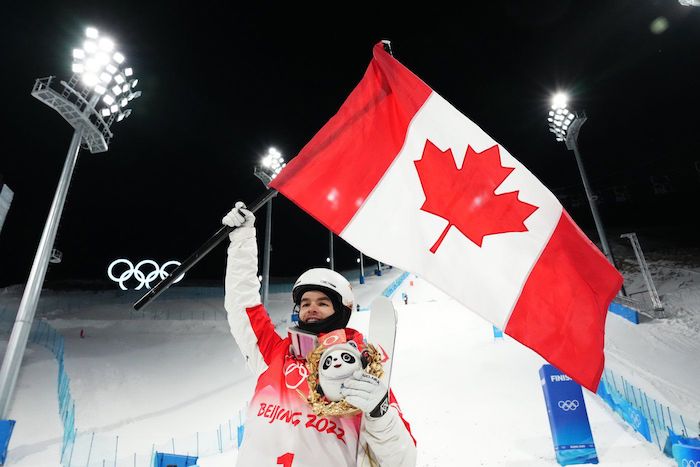 Ruka – Canada's Mikael Kingsbury has started the moguls World Cup season right where he left off.
Kingsbury won a gold medal at the first moguls World Cup event of the season on Saturday. After earning silver at the Beijing Olympics he finished the last freestyle skiing season with three consecutive World Cup wins.
The 30-year-old from Deux-Montagne, Que., reached the top of the podium on Saturday with a score of 84.50. Japan's Ikuma Horishima earned silver with an 80.48 and Australia's Matt Graham took bronze with an 80.12.
Kingsbury had the final run of the day and was surprised when he heard his competition's scores.
"They were lower than what I expected but I just had to stick to my game plan, do what I wanted to do," said Kingsbury. "It's nice that I was able to improve my scores from the Final 1 to the super final."
It was Kingsbury's 10th career victory in Ruka, Finland. He has now reached a World Cup podium 145 times in his storied career.
Now in his 12th season on the World Cup circuit, Kingsbury said that he's as motivated as ever.
"I'm always excited for the first race of the season. So I've never had a problem with motivation, really," said Kingsbury. "I want to be there. I want to be the last guy to go. I want to be in those positions. I want to feel nervous."
Gabriel Dufresne of Joliette, Que., was the only other Canadian to advance past the qualifiers. He finished 11th with a score of 75.24.
Elliot Vaillancourt (Drummondville, Que., 18th), Kerrian Chunlaud (Sainte-Foy, Que., 22nd), Alexandre Lavoie (Quebec City, 23rd), Daniel Tanner (Calgary, 33rd) and Julien Viel (Mont-Sainte-Anne, Que., 38th) were all eliminated in the qualification rounds, as were Laurianne Desmarais-Gilbert (Sainte-Adèle, Que.) and Maïa Schwinghammer (Saskatoon), who just missed making the top 16 in the preliminaries and moving on to the first elimination round.
This report by The Canadian Press was first published Dec. 3, 2022.
Reducing funding for RCMP on the table for Saskatchewan amid firearm buyback debate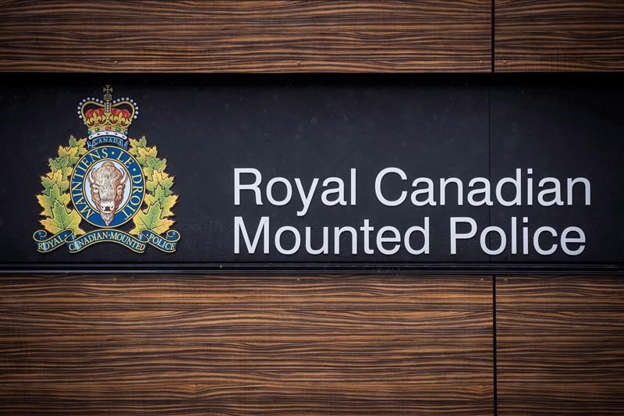 REGINA — Saskatchewan says it would consider reducing its funding for the RCMP if the force was to help the federal government with its proposed firearms buyback program.
Public Safety Minister Christine Tell says all options are on the table, signalling the province will not help Ottawa collect guns it has banned.
"We as a province fund the RCMP to a tune of 70 per cent, so it could even get more interesting," Tell said Thursday.
The Saskatchewan Party government said it is pushing back to protect law-abiding firearms owners from what it views as federal intrusion on its provincial autonomy.
Under Ottawa's proposed firearms buyback program, it would be mandatory for people to have their assault-style firearms rendered inoperable or have them discarded. That could also include centrefire semi-automatic rifles or shotguns designed to accept a detachable magazine that can hold more than five cartridges.
In response, Saskatchewan has introduced its own firearms act to forbid municipalities and police services from receiving federal money to help confiscate firearms.
The proposed law says a municipality, police service or board would have to get written approval from the province's public safety minister before agreeing to support the federal buyback program.
It also states that Saskatchewan's chief firearms officer would enforce which federal agent can or cannot confiscate firearms in the province.
"These legal firearm owners are not the ones committing the crimes," Tell said.
The legislation was tabled Thursday, months after Tell wrote a letter to Assistant Commissioner Rhonda Blackmore, the head of Saskatchewan's RCMP. It stated that the province would not support the Mounties using provincially funded resources to help confiscate firearms.
Alberta, Manitoba and New Brunswick have sent similar letters to their RCMP forces. They have joined Saskatchewan in asking Ottawa to not use up "scarce RCMP and municipal resources" for its buyback program.
In October, Blackmore said Mounties are service providers, not decision-makers, and any decisions over the buyback program are between the federal and provincial governments.
"As the service provider, we would be the individuals that get our information from them," Blackmore told The Canadian Press.
That includes if additional resources would be needed by RCMP once the buyback program rolls out.
"It would depend on the level of expectation, and what that looks like, and what the involvement is if there are additional resources," Blackmore said.
The specific role of the RCMP and the details surrounding the buyback program have not been determined.
On Friday, the Saskatchewan RCMP said it will continue to prioritize front-line services and the safety of communities is its highest priority.
The Saskatchewan Firearms Act also calls for helping firearm owners get fair market value for guns collected through the buyback program and would require all seized firearms to go through forensic and ballistic testing.
The Saskatchewan Wildlife Federation, which advocates for hunters and the protection of the province's hunting heritage, praised the proposed act, saying it would mitigate the "draconian" federal legislation.
There are approximately 115,000 licensed firearms owners in Saskatchewan, 75,000 of whom may be penalized under the federal government's policy. That's about 10 per cent of Saskatchewan's adult population, the province said.
Saskatchewan's NDP Opposition has stood united with the government to denounce the program.
"It does not strike the right balance for Saskatchewan," justice critic Nicole Sarauer said last week in the legislature.
"These amendments are overbroad and capture rifles that have legitimate uses for both hunters and producers in Saskatchewan."
This report by The Canadian Press was first published Dec. 2, 2022.
Mickey Djuric, The Canadian Press