A Top 5 and a Top 3 Finish for Parker Thompson on Opening Weekend of the 2017 USF2000 Season
Red Deer Race Car Driver Parker Thompson is starting the 2017 season near where he left the 2016 USF2000 season… among the leaders! Thompson finished 5th and then 3rd at this weekend's Grand Prix of St. Petersburg, the opening races of the 2017 season.
Parker will no doubt be disappointed in his results as he snared the pole position in the second race, but he managed to pick up valuable points. Here's a description of Parker's third place finish from "IndyCar.com"
Thompson, who had snared the pole for Race Two, the Allied Building Products Grand Prix of St. Petersburg, during a separate 20-minute qualifying session this morning, maintained his advantage at the green flag, chased by Askew, VeeKay and Megennis, who snuck past Dickerson at the start.
Following a full-course caution after five laps when Castro crashed heavily in Turn Two, Thompson left his braking for Turn One at the restart a fraction too late while under intense pressure from Askew.
Askew ducked neatly to the inside and moved gratefully into the lead as the Canadian slid wide and lost three positions. Askew also snatched the fastest lap of the race as he sped to a 1.2056-second victory over VeeKay.
Megennis also took advantage of Thompson's miscue to move up to third, only to make a mistake on his own on Lap 18. Thompson thereby moved up one position to complete the podium, narrowly ahead of Exclusive Autosport teammate – and St. Petersburg resident – Luke Gabin, who hails originally from Perth, Australia.
For a complete description of the 2 races on opening day USF2000 click here.
This is Oliver Askew… winner of race 2 of the USF 2000 Season… Top 3 finishers as follows 1) Oliver Askew 2) Rinus VeeKay 3) Parker Thompson
End of an era for Red Deer Minor baseball Braves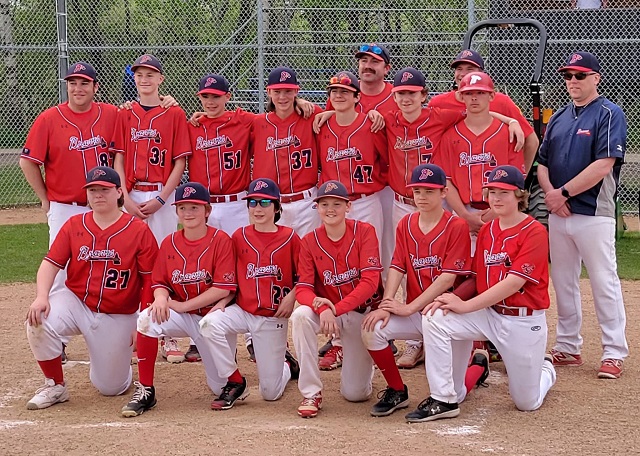 From Red Deer Minor Baseball Board of Directors
Following many discussions within the Red Deer community, the baseball community, our association members, as well as our board of directors we have made the decision to move forward with rebranding our teams, currently known as the Braves. For our association the Braves name symbolized warrior strength, bravery and resilience, all qualities we were proud to align with; and although the initial moniker of our teams was never intended to carry a derogatory or disrespectful connotation, for some, it has. The topic of our rebrand has been polarizing and arguments both for and against have been passionately presented. We have made the decision to move forward in the direction we feel is best for our association.
In alignment with the membership majority vote, the Red Deer Minor Baseball Board of Directors is excited to announce that we will now be known as the Red Deer Rangers.
The Red Deer Rangers will retain our current navy and crimson colors and will not adopt the colors or logo of the MLB, NHL, or any other Rangers franchise. We are looking forward to forging our own identity and embracing our own look.
As you can appreciate this is a complex initiative that will take time. We will remain the Braves for the 2024 season and aim to have our rebrand complete for the 2025 season.
All participants that submitted the Rangers name during our rebranding poll, will be entered into a draw to receive the first Red Deer Rangers jersey.
We hope you will join us in celebrating this positive endeavor as we create a new inclusive legacy for our association that all can be proud of.
RDMBA Board of Directors
Red Deer Minor Hockey is proud to announce our new General Manager Lane Moore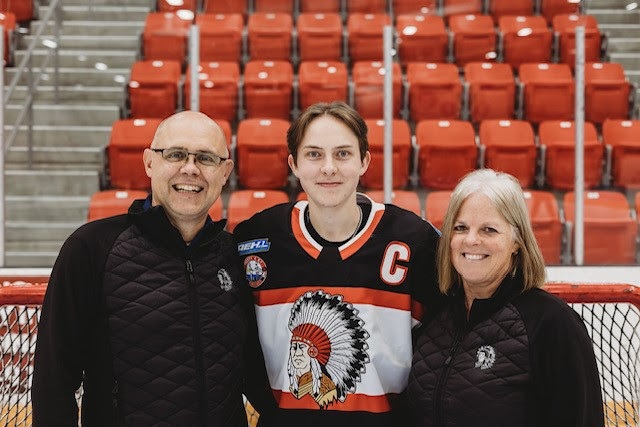 From Red Deer Minor Hockey
The Red Deer Minor Hockey Board of Directors is pleased & honored to announce, after an extensive search, that Lane Moore has accepted the position of General Manager of Red Deer Minor Hockey. Lane will start his new role early in the new year & is very excited about leading our organization into the future as we aim to provide a positive learning and maturing experience for all of our young athletes & coaches in a minor hockey setting.
Lane comes into the role of General Manager with an extensive resume, in both hockey and administration. Lane has led the Bentley school as principal for the last 17 years & was an educator prior to that. On the hockey side, Lane's passion for coaching & engaging with young athletes, dates back to 2002. His most recent involvement as a coach with Red Deer Minor Hockey saw Lane lead the U17AAA North Star Chiefs for 2 seasons (21-22, 22-23). Prior to his work with Red Deer Minor Hockey Lane served as President of Rimbey Minor Hockey for several seasons.
One of Lane's biggest strengths is his ability to create highly effective teams by building a common mission & vision & then executing on those through visionary leadership. These attributes shone through during this General Manager search and we are thrilled for Lane to lead this organization now & into the future as we aim to be one of the premier Minor Hockey Associations in the province.
Lane, his wife Kathleen & their three children Easton, Cooper & Lexi call Red Deer home. His son Cooper is the captain of Red Deer U18AAA Optimist Chiefs & his older son Easton is pursuing his hockey career and post-secondary studies in Massachusetts. Please join us in congratulating Lane Moore as the new General Manager of the Red Deer Minor Hockey Commission, welcome Lane!