The day that changed everything: a critically important message from Kelsey Cross
By Kelsey Cross – Originally written November 13, 2019
30 years today. Still remember it like it was yesterday.
It was a Sunday, and I remember how strange it was that dad wasn't coming to church, as he NEVER missed church. I remember all morning, the feeling I was going to bury someone very close to me. very soon. Such a strange thought, came from nowhere, and yet I've never felt anything like that, before or since. I could feel it, though, just like if you reached out to pinch me.
There had been a lot of conflict in our home in the week leading up to my dad's death. Dad and Wes had gotten into a pretty heated argument a week or two prior, and Dad took it too far, as he usually did. Wes moved out, but things just wouldn't settle down.
My grandparents had come down Wednesday night to talk to my dad, try to help mom show him how out of hand his temper had gotten. He just seemed to be angry at everything, and all the time. Lying in bed, it was easy to overhear the entire conversation. There were suggestions, or rather, pleas for counselling, and always the same response… 'I don't need counselling'. Funny, I would say the exact same thing to my wife 19 years later.
Thursday night, mom was at bible study, so it was just Dad, Terence, and me at the house. My father sat us down to talk about what he perceived was his failure as a father… he wasn't at enough of our games, he didn't make enough time for us after work, he was too hard on us, and so on and so forth. I remember thinking he was being too hard on himself, but stayed silent, as did Terence. At the end of it, he gave us a big hug, and one of only three apologies I can recall in my entire life. He promised he would do better moving forward and I had no reason to doubt him.
Saturday night, he sent Terence and me up to grab a couple movies, so we could enjoy a family movie night. I remember the movie we watched, I remember why I rented it, and I remember his comment when it was finished. 'Well, that was a weird one'.
Sunday morning just felt off from the start, and looking back, I recognize it more now that I did at the time. I think if I hadn't been so self-absorbed for so many years, I may have been more attuned to what was actually happening that morning. I remember waiting in the car after church, thinking mom was taking her sweet time. She's since revealed that she was stalling, knowing exactly what we were going to find at home.
When we got home, I failed to notice the rifle missing from dad's gun rack in the porch. I did notice the half eaten bowl of cereal and a family photo on the table, but didn't think much of it. Mom had already picked up dad's suicide note, and headed straight to the phone to call my grandmother.
Meanwhile, I headed to my parent's bedroom, still blissfully unaware; planning to give my dad a hard time for lounging around and not being out of bed yet.
My hand was on the doorknob, all it would have taken was a twist and a push, and I would have never recovered. But I didn't open that door. To this day, I can't give you a reason I wouldn't have. I can only tell you why I didn't.
I grew up in a Christian home, so I've always known God, but He showed Himself to me that day when He took my hand off that door and nudged me to my room.
There were a lot of questions, and even more rumours about why. I think that's the case any time someone takes their own life. Ask me today, and I'm still not sure, and I've had 30 years to ponder it.
I suppose dad told us in part, that Thursday night when he promised to do better… He simply felt he had failed us. I wonder if he was hoping to break the cycle of anger, trying the only way he knew to prevent that anger from taking hold in his son's lives as well.
I can tell you it didn't work. I've been angry for most of my life.
After 30 years, it's hard to imagine how life would have been different if he was still around. I often wonder about the relationship he would have had with his three grandsons. I think he would have been a pretty good grandpa, much like his own father was. I think the boys would have loved him dearly, and he would have shared a passion with each of them..For Caden, horses. Brody, cars. And my Brody? Well, he would have finally had his fishing buddy.
I'm curious as to what his relationship with Wes and I would be, if we would be the men we are, had his influence still been prevalent in our lives. How would he have handled the death of his youngest son? Would it have changed him, would it have softened him?
Most importantly, I wonder about the life he and my mom would have, if they had a life at all?
I used to think I was special because of what I've lost, that life owed me something to make up for the shit it had piled in my lap. As I get older, I realize I'm not so special. Everyone has endured tragedy, some much more than I. I think of my good friend Pete, who recently lost his mom, and my buddy Darcy, who just marked 5 years without his dad.
I don't know that I've ever really talked about the loss of my dad, outside of counselling. Today I realize that I lived a lifetime with him, and I've since lived another two without him. People often say 'it gets easier', but I don't know if it does. Over time, you find ways to cope, and life itself finds ways to distract you. There's never been a day; however, I haven't wished he was still here.
I don't know that I'll ever stop wishing, but in the meantime. I'll keep counting… to 40, then 50, and so on and so forth. And I'll try to be the best of him, as well as the best he had hoped to be, for my own son.
Festival of Trees tickets are for sale now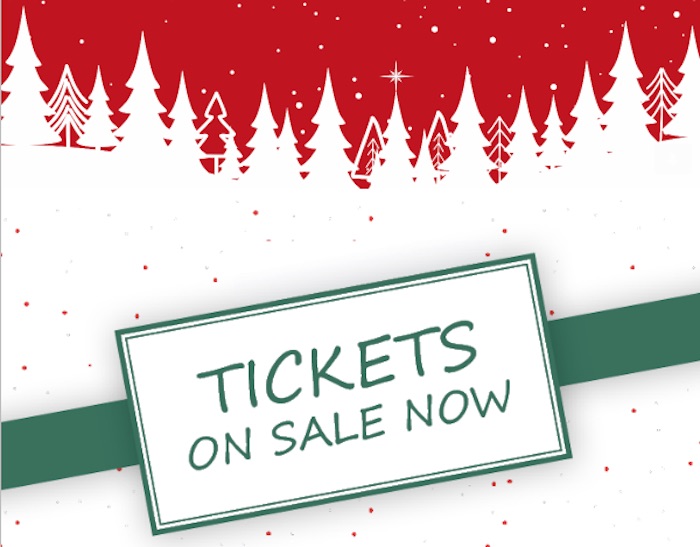 29th Annual Festival of Trees
It's time to experience the magic of Festival of Trees! Celebrate at Festival of Wines, be enchanted by Mistletoe Magic, and enjoy family fun at the all new Festival Pancake Breakfast.
For the last 28 years, Festival of Trees has raised funds for healthcare enhancements for the Red Deer Regional Hospital Centre and other health centres in Central Alberta.
2022: FUNDING THE INTENSIVE CARE AND CARDIAC CARE UNITS AT RED DEER REGIONAL HOSPITAL CENTRE.
As the only facility in Central Zone with Intensive Care and Coronary Care beds, Red Deer Hospital will be creating a permanent space for CCU and expanding its ICU beds by 8, for a total of 20 ICU beds. Our healthcare system needs more capacity, and this expansion is the first step in responding to the increased demand for high-quality care for patients in the ICU and CCU.
Cardiac enhancements and expansion of bed space have been a longstanding priority for our hospital, and Festival of Trees is thrilled to support the equipment needs in these new spaces by providing CPAP/BI-PAP machines, ultrasound systems, Glidescopes, and much more.
We're not just wines anymore!
Sample flavours from around the world. Local restaurants, fine wineries, craft beer brewers, and select distillers will all tempt you with some of their finest offerings.
Friday, November 25 | 7:00-11:00pm
Tickets $100 including gate admission | 18+
It has finally returned after a two-year absence! Get back to dining and dancing with your favourite girl with this magical evening of dinner and entertainment for fathers and daughters of all ages.
Daddies and daughters have been making this event a must-do Christmas tradition since 1998. This year we've got more fun and games than ever before.
Saturday, November 26 | 6:00-11:00pm
Tickets $125 including gate admission | All ages
NEW! Festival Pancake Breakfast
Grab a quick bite before you hit the Tree Room this year with a pancake breakfast for the whole family.
Pancakes, sausages, music, and a visit from Santa are all in store.
Sunday, November 27 | 10:00am-12:00pm
Tickets are $15 (13+), $10 (4-12), $5 (3 and under)
Includes gate admission | All ages
Tickets on sale! The Red Deer Kinsmen Dream Home Lottery is back for 2022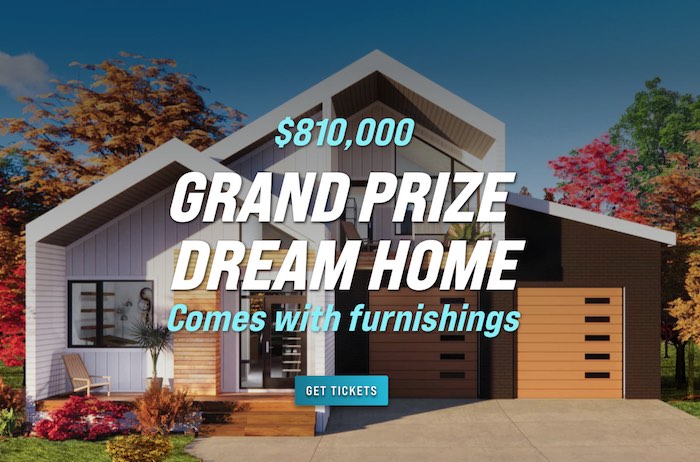 For 42 years, the Red Deer Kinsmen Dream Home Lottery has been raising funds for the Red Deer community. As a proud volunteer-based organization, all proceeds for the Lottery go to support local groups, programs and initiatives in Red Deer and surrounding areas. Albertans can once again help the Red Deer Kinsmen share the winning and make a local impact by supporting this important annual community event.
"The Dream Home Lottery is the cornerstone of the Red Deer Kinsmen's contribution to the community's greatest needs. Many of the new playgrounds and sporting facilities you see are funded completely or partially with funds raised by the Lottery" – Leonard Sisco, Lottery Chairperson.
This year's lottery is offering 117 amazing prizes valued at over $900,000. The Grand Prize Dream Home by Alair Homes is in the community of Timberlands
and is valued at $810,000, including furnishings. It features a Scandinavian modern style with vaulted ceilings, a private upstairs master retreat with its
own south-facing balcony, and 2 sizeable bedrooms on the main floor. To encourage supporters to buy their tickets early, there is a brand-new Buick Encore GX AWD OR $25,000 up for grabs as an Early Bird prize. The deadline to qualify for this additional Early Bird draw is December 29th
Other amazing prizes include vacations, epic experiences, home renovation packages, exercise equipment, and much, much more.
Tickets are $100 each, 5 for $150, 15 for $250 or the best chance to win package at 50 for $350.
Also back again this year is the ever-popular 50/50 Cash Raffle where one lucky ticket holder will take home half of the total ticket sales. Last year's winner took
home a whopping $157,395 in cash.
Tickets are $10 each, 10 for $25, 25 for $50 or 50 for $75.
Red Deer Kinsmen Dream Home Lottery License #575571 / 50/50 Cash Raffle License #575572
The final ticket deadline for both lotteries is February 2nd. The final draws will be held February 16, 2023.
Tickets can be purchased online at reddeerkinsmenlottery.com or by calling 1.833.511.3863.
2022 Red Deer Kinsmen Dream Home Lottery
• This is the 42nd year of the lottery and the 41st Dream Home. Support local and have a chance to win!
Prizes
EARLY BIRD PRIZE
• #1 – 2022 Encore GX AWD OR $25,000 CASH – Deadline: December 29, 2022
o Draw will take place on January 12, 2023, at Stride Management Corp. (12:00 pm)
**Only tickets purchased before 11:59 pm on Dec 29, 2021, will be eligible for the Early Bird
GRAND PRIZE DREAM HOME
The Viking by Alair Homes – 388 Timberlands Drive, community of Timberlands Red Deer, AB
• Valued at $810,000! With furnishings.
ADDITIONAL PRIZES
• 117 prizes worth over $900,000 to be won!
• Prizes include vacations, home renovations, epic experiences, exercise equipment, tech, cash, and so much more!
THE 50/50 CASH RAFFLE
• Win half of an ever-increasing jackpot!
• Tickets are easy to buy – 1 for $10, 10 for $25, 25 for $50 or 50 for $75. Purchasers are not required to purchase a ticket in the Red Deer Kinsmen Dream Home Lottery to purchase tickets in the 50/50 Cash Raffle lottery.
• For a list of charities that benefit from the 50/50 Cash Raffle, please visit reddeerkinsmen.com
Final Draw
• Ticket Cut-off is February 2, 2023 (11:59 pm)
• Final Draws will take place February 16, 2023 at Stride Management Corp. (11:00 am)
Red Deer Kinsmen Dream Home Lottery Licence #606030 / 50/50 Cash Lottery Licence #606031
TICKET PRICES
1 for $100 • 5 for $150 • 15 for $250 and our best value 50 for $350
**Minimum prize value is $100**
Cause
Since 1937 The Red Deer Kinsmen have helped support a multitude of local charities and initiatives in the Red Deer community and surrounding areas. The need is greater than ever this year. Proceeds raised from our generous supporters help improve the lives of thousands of in our community. Go to https://reddeerkinsmenlottery.com/cause/ for a full list of our partners.
Call Toll Free 1-833-511-3863
Order Online: reddeerkinsmenlottery.com