The day that changed everything: a critically important message from Kelsey Cross
By Kelsey Cross – Originally written November 13, 2019
30 years today. Still remember it like it was yesterday.
It was a Sunday, and I remember how strange it was that dad wasn't coming to church, as he NEVER missed church. I remember all morning, the feeling I was going to bury someone very close to me. very soon. Such a strange thought, came from nowhere, and yet I've never felt anything like that, before or since. I could feel it, though, just like if you reached out to pinch me.
There had been a lot of conflict in our home in the week leading up to my dad's death. Dad and Wes had gotten into a pretty heated argument a week or two prior, and Dad took it too far, as he usually did. Wes moved out, but things just wouldn't settle down.
My grandparents had come down Wednesday night to talk to my dad, try to help mom show him how out of hand his temper had gotten. He just seemed to be angry at everything, and all the time. Lying in bed, it was easy to overhear the entire conversation. There were suggestions, or rather, pleas for counselling, and always the same response… 'I don't need counselling'. Funny, I would say the exact same thing to my wife 19 years later.
Thursday night, mom was at bible study, so it was just Dad, Terence, and me at the house. My father sat us down to talk about what he perceived was his failure as a father… he wasn't at enough of our games, he didn't make enough time for us after work, he was too hard on us, and so on and so forth. I remember thinking he was being too hard on himself, but stayed silent, as did Terence. At the end of it, he gave us a big hug, and one of only three apologies I can recall in my entire life. He promised he would do better moving forward and I had no reason to doubt him.
Saturday night, he sent Terence and me up to grab a couple movies, so we could enjoy a family movie night. I remember the movie we watched, I remember why I rented it, and I remember his comment when it was finished. 'Well, that was a weird one'.
Sunday morning just felt off from the start, and looking back, I recognize it more now that I did at the time. I think if I hadn't been so self-absorbed for so many years, I may have been more attuned to what was actually happening that morning. I remember waiting in the car after church, thinking mom was taking her sweet time. She's since revealed that she was stalling, knowing exactly what we were going to find at home.
When we got home, I failed to notice the rifle missing from dad's gun rack in the porch. I did notice the half eaten bowl of cereal and a family photo on the table, but didn't think much of it. Mom had already picked up dad's suicide note, and headed straight to the phone to call my grandmother.
Meanwhile, I headed to my parent's bedroom, still blissfully unaware; planning to give my dad a hard time for lounging around and not being out of bed yet.
My hand was on the doorknob, all it would have taken was a twist and a push, and I would have never recovered. But I didn't open that door. To this day, I can't give you a reason I wouldn't have. I can only tell you why I didn't.
I grew up in a Christian home, so I've always known God, but He showed Himself to me that day when He took my hand off that door and nudged me to my room.
There were a lot of questions, and even more rumours about why. I think that's the case any time someone takes their own life. Ask me today, and I'm still not sure, and I've had 30 years to ponder it.
I suppose dad told us in part, that Thursday night when he promised to do better… He simply felt he had failed us. I wonder if he was hoping to break the cycle of anger, trying the only way he knew to prevent that anger from taking hold in his son's lives as well.
I can tell you it didn't work. I've been angry for most of my life.
After 30 years, it's hard to imagine how life would have been different if he was still around. I often wonder about the relationship he would have had with his three grandsons. I think he would have been a pretty good grandpa, much like his own father was. I think the boys would have loved him dearly, and he would have shared a passion with each of them..For Caden, horses. Brody, cars. And my Brody? Well, he would have finally had his fishing buddy.
I'm curious as to what his relationship with Wes and I would be, if we would be the men we are, had his influence still been prevalent in our lives. How would he have handled the death of his youngest son? Would it have changed him, would it have softened him?
Most importantly, I wonder about the life he and my mom would have, if they had a life at all?
I used to think I was special because of what I've lost, that life owed me something to make up for the shit it had piled in my lap. As I get older, I realize I'm not so special. Everyone has endured tragedy, some much more than I. I think of my good friend Pete, who recently lost his mom, and my buddy Darcy, who just marked 5 years without his dad.
I don't know that I've ever really talked about the loss of my dad, outside of counselling. Today I realize that I lived a lifetime with him, and I've since lived another two without him. People often say 'it gets easier', but I don't know if it does. Over time, you find ways to cope, and life itself finds ways to distract you. There's never been a day; however, I haven't wished he was still here.
I don't know that I'll ever stop wishing, but in the meantime. I'll keep counting… to 40, then 50, and so on and so forth. And I'll try to be the best of him, as well as the best he had hoped to be, for my own son.
Red Deer family rocked by cancer diagnosis seeks support from the community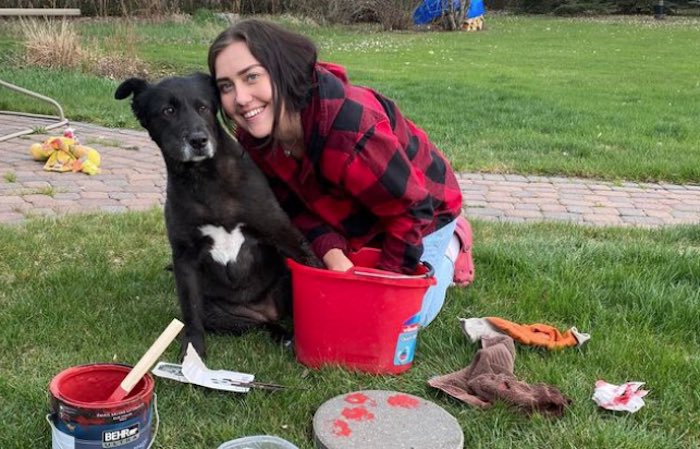 With permission from
Abby Marie Maurier
I am reaching out to you today to let you know that my beautiful daughter Abigail has just been diagnosed with cancer. She has Lymphoma, which is cancer of the lymphatic system and she also has a large mass on her right lung.
What I'm asking for is a variety of support in these ways:
1. Have you or someone you know been diagnosed with cancer, specifically Lymphoma and do you have information you can share about treatement, top clinics etc.
2. Are you someone that has information that you can share towards her holistic healing? She will require postive lifestyle changes such as nutrition, meditative yoga, massage, etc.
3. Can you help support Abigail's journey by contributing towards her fundraiser in order to help her prior to treatments, during and afterwards.
4. Your prayers, intentions, love and support is greatly appreciated
5. Please share this post so we can reach as many supporters as possible
I am a warrior Mama Bear on a mission to heal my daughter and I won't stop at anything. I believe healing is possible, I believe in the power of community and love and I believe that together, all of us will help heal her in some special way.
Hello, my name is Nicole and I am fundraising for my beautiful daughter Abigail. Abigail was recently diagnosed with Lymphoma, which is cancer cells in the lymph system, and she also has a large mass on her right lung.
She is a young beautiful woman, age 24 and she graduated as a Cardio Tech in 2021 and has been enjoying her work at the hospital tending to cardio patients with the utmost love and care. She has just started her journey in life, residing with her long-term boyfriend Gus in their home with their 2 bunnies, Biggie and Peaches. Abigail also has a dog named Kyah, who is with her in the photo.
Anyone who has been blessed to cross paths with Abigail knows how special she is. She radiates light and love where ever she goes and has a heart of gold. Ever since she was a baby, I have called her my earth angel.
With her recent diagnosis and as her mother, I am asking for your help to please contribute what you can towards her journey with cancer. The funds will be used to allow her to take time off work and focus on her health and treatment. We are looking into a variety of cancer clinics in order to offer her the best outcome possible because she is so deserving of a life of longevity and living cancer free.
Another important part of Abigail's healing is providing her with proper nutrients, wholesome foods, meditative yoga, massage therapy and other holistic treatments to strengthen her body which the funding will help support.
Your contribution is received with gratitude and appreciation and I thank you with all of my heart for your donation to help my daughter.
Business leaders decide it's time to reduce the number of homeless in Red Deer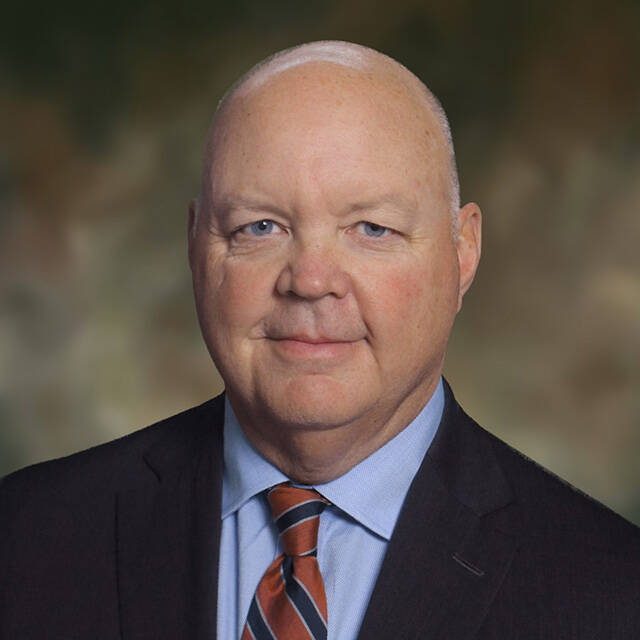 News release from the Red Deer & District Chamber of Commerce
Red Deer & District Chamber of Commerce to form Task Force on Homelessness in Red Deer
The Red Deer & District Chamber of Commerce will be convening a Task Force of community and business leaders to address the issues of homelessness and identify actionable steps which can be taken to tackle this generational challenge in Red Deer.
"With the release of the City of Red Deer's Point in Time (PIT) Report on homelessness last week we are very concerned and disappointed with the effectiveness of the strategies currently in place, and the urgency by which we need to turn this situation around within our city," commented Scott Robinson CEO of the Red Deer & District Chamber of Commerce. "Clearly our current strategies are not enough, and we need to elevate the urgency by which we get things done to reduce the number of citizens who are without a place to live. The growing number of people who are homeless is not sustainable and is impacting on our sense of pride, safety and attractiveness of our city to business and industry."
"We will share more about this Task Force and the next steps in the coming weeks. Time has run out to act with conviction, courage, and clarity. Our community and citizens deserve that from our community leaders, and we are ready to bring the business community and the urgency required to the table."
Over the next 60 days, the Red Deer & District Chamber of Commerce will be reaching out to its business and social agency partners to build the Task Force on homelessness and establish a strategy to address the critical steps that need to be taken to reverse the trends and further our community's vision as a vibrant and healthy city.
Matt Cassidy, Chamber Board President. remarked "Our Chamber is positioned to be the collaborative leader in connecting our business community, social agencies, and elected officials together, to find tangible progress on this complex issue. All businesses rely on the vibrancy of our community as they strive to be sustainable, innovative, or grow, and the results of the PIT Report indicate that we need to do much more. This task force will help hold our leaders accountable for the actionable progress needed and engage one another effectively."
"In speaking with our membership, and those working closely with the vulnerable populations there are best practices and models for delivery that are successful in other parts of the world that we need to start implementing" says Robinson. In addition, we need to look at ways that our private sector can get more involved and bring their expertise and strategic thinking to the table. As a collaborative community we also need to ensure that governments at all levels are delivering on their promises of affordable housing and eliminating barriers to expediting these investments.
Established in 1894 the Red Deer & District Chamber of Commerce is a non-partisan, collaborative business leader representing over 825 member businesses. As one of Red Deer's oldest and most established membership organizations we are striving to build a vibrant community that fosters an environment where businesses can lead, be innovative, sustainable, and grow.