Downtown Business Spotlight: RYDE RD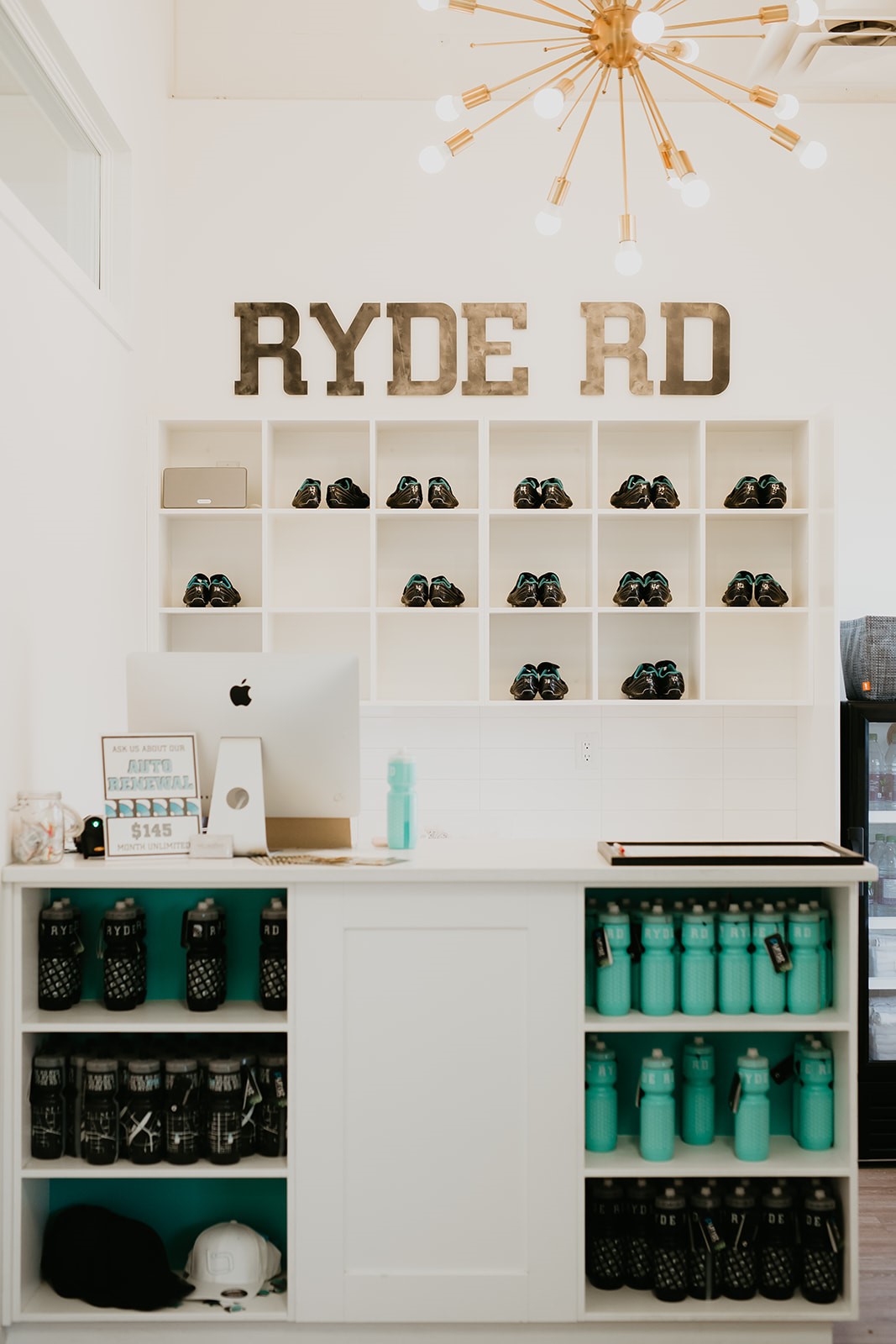 We're starting this year's Business Spotlight off with shining the light on RYDE RD! This boutique spin and body studio is located at 47755 49th street in Bay D. We spoke with owner Alex Wood to learn more about his business.
What is your business?
RYDE RD is locally owned and operated and is downtown Red Deer's only boutique spin and body studio. We're dedicated to providing a fun, multi-sensory workout in a safe and friendly environment.
When did your business open?
We opened our doors October 2016.
What makes your business unique?
Ryde is different with offering an unique experience while working out. Spinning to the beat of the music in a clublike atmosphere you won't even feel like you are working out for 45min.
What are some products/services that you offer?
We offer spin and body classes:
Ryde 45: is the pride of Ryde RD. Our spin instructor motivates you through a music bumping, forty-five minute, full body workout class complete with hand weights & core. Our instructors guide you through the movements, all to the beat of the music. You control the resistance of your bike, so Ryde 45 is as hard as you want it to be. With each instructor having their own flare & music choice, you can expect no two classes to be the same. Whether you're a beginner or an avid ryder, this class is for you. Multiple classes on the daily to fit perfectly into your schedule.
Body 45: is forty-five minute intermediate level class comprised of a variety of exercise modalities, including boot-camp, HIIT, plyometrics, kettlebells, strength training & flexibility. Participants will be educated in new exercises with instruction & demonstration with attention to proper form & safety. Each instructor provides their own unique style of teaching – sure to be a challenge & of course, a good sweat.
Why did you choose Downtown Red Deer as the location for your business?
Downtown Red Deer is a great central location that is easy to get to from everywhere in Red Deer. We are happy to be alongside other fantastic local businesses in the downtown area.
What do you think makes Downtown vibrant?
The sense of community in downtown Red Deer makes it vibrant. It is very attracting to be placed alongside other thriving local businesses.
I love Downtown Red Deer because… because of the sense of community, central location and being alongside other great local businesses.
Check out RYDE RD's website to sign up for a class and be sure to follow them for updates:
Website: https://ryde-rd.com/
Instagram: https://www.instagram.com/ryde_rd/
Facebook: https://www.facebook.com/RydeRedDeer/
Twitter: https://twitter.com/Ryde_RD
Check back next week for another business spotlight! If you would like to see your Downtown business spotlighted, please contact us at 403-340-8696 or [email protected].
Rogers, Shaw, Quebecor sign definitive agreement on planned sale of Freedom Mobile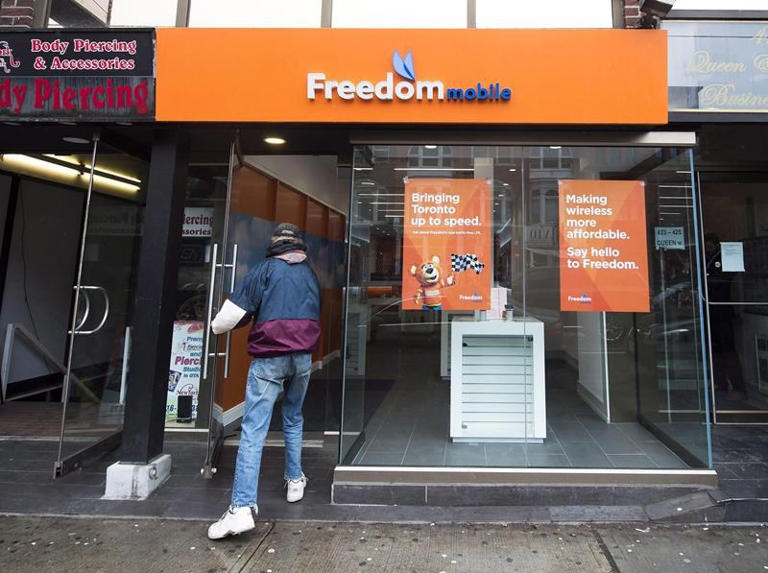 TORONTO — Rogers Communications Inc. and Shaw Communications Inc. have signed a definitive agreement with Quebecor Inc. that will see the Montreal-based telecom company acquire wireless carrier Freedom Mobile Inc.
Rogers will sell Shaw-owned Freedom to Videotron Ltd., which is owned by Quebecor, for $2.85 billion in a deal it hopes will appease the concerns of federal regulators about its proposed takeover of Shaw.
The parties say the agreement is consistent with the terms agreed upon on June 17 when the deal was first announced, and is subject to regulatory approvals and the closing of the merger of Rogers and Shaw.
Quebecor will buy all of Freedom's branded wireless and internet customers as well as all of Freedom's infrastructure, spectrum and retail locations in a move that would expand Quebecor's wireless operations nationally.
The parties say the combination of Freedom and Videotron will create a strong fourth national carrier and address the concerns raised by the Commissioner of Competition and the Minister of Innovation, Science and Industry regarding the Rogers-Shaw transaction.
The definitive agreement comes as Rogers continues to deal with the fallout from the July 8 service outage that impacted millions of Canadians for days.
This report by The Canadian Press was first published Aug. 12, 2022.
Companies in this story: (TSX:RCI.B, TSX:SJR.B, TSX:QBR.B)
The Canadian Press
Canadian Press NewsAlert: Unifor elects Lana Payne as president
TORONTO — Canada's largest private-sector union, Unifor, has elected Lana Payne as its new national president after former president Jerry Dias stepped down earlier this year.
More coming.
The Canadian Press