90,533 Attend This Years Westerner Days!
The 2017 Westerner Days Fair & Exposition has concluded with a total of 90,533 visitors. Saturday drew the largest crowd of the Fair with over 22,000 people going through the gates, followed closely by Thursday with over 20,000 attendees.
Wednesday's Parade kicked off the festivities with 136 entries. The winner of the Grand Award, sponsored by Etek Office Supplies, was Blue Grass Nursery, Sod & Garden Centre with their princess themed float, complete with an enchanted forest and a Cinderella carriage. Honourable mention was Alberta Motor Association (AMA).
There were 48 chuckwagons competing in this year's Red Deer Motors North American Pony Chuckwagon Championship. This year's first place winner after five nights of racing was Lee Adamson with a total time of 6:26:45. Adamson was also the winner of the $2,500 Dash for Cash sponsored by Shek Interiors. Louie Johner came in second place with a total time of 6:27:46.
We All Play, a program sponsored by Stantec with their charity of choice Aspire Special Needs Resource Centre and NOVA Chemicals with their charity of choice, Family Services of Central Alberta, was back for 2017. This program helped over 150 different families experience Westerner Days. Passes, which included complimentary parking, food and admission, were distributed to families that would otherwise not be able to attend due to financial constraints.
Some of the Westerner Days entertainers also participated in Share the Fair, a program created to bring a taste of the fair to children who may not be able to attend due to an illness. Doo Doo the Clown, Bandaloni, and The Magic of Aaron Matthews participated, and the program was sponsored by Olymel.
A highlight of the Fair was Tom Cochrane's performance with Red Rider on Friday evening in the ENMAX Centrium, which drew in over 4,600 fans. The concert, which was sponsored by 106.7 The Drive and Zed 98.9 FM, had a special guest appearance by Gordie Johnson of Big Sugar. Other headliners for the Fair included Jess Moskaluke, Chilliwack and Kim Mitchell, and Coleman Hell.
Fair Attendance
Wednesday, July 19, 2017 – 13,583
Thursday, July 20, 2017 – 20,940
Friday, July 21, 2017 – 19,054
Saturday, July 22, 2017 – 22,467
Sunday, July 23, 2017 – 14,509
Total Attendance for 2017 – 90,533
Fun Stats
Number of Rides: 40
Number of Food Vendors: 27
Number of Vendors in Holiday Inn 19th Street Market: 100+
Number of Main Stage Concert Attendees: 12,473
Number of Entertainment Acts: 29
Number of Livestock Shows: 13
Number of Fireworks: 2500+
Red Deer Motors North American Pony Chuckwagon Championships
Top Four Wagons for Sunday, July 23, 2017
1st – Lee Adamson, A-1 Rentals, Camrose/Wetaskiwin 1:14:87
2nd – Kolton Thiel. The Eagle Tower Outfit 1:15:14
3rd – Dale Young, Calgary Flames Ambassadors, Calgary 1:15:48
4th – Neil Salmond, ABC Restaurant, Red Deer 1:15:98
Top Four Wagons Overall After Five Nights
1st – Lee Adamson, A-1 Rentals, Camrose/Wetaskiwin 6:26:45
2nd – Louie Johner, Wei's Western Wear, Red Deer 6:27:46
3rd – John Stott, K Jochem Contracting, Innisfail 6:28:49
4th – Kolton Thiel, The Eagle Tower Outfit 6:29:71
Today is the day! Someone supporting the Child Advocacy Centre is going to win a huge jackpot!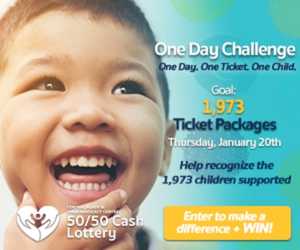 Or Call 587-272-2233
Phone lines will be open from 9:00AM – 7:30PM MTN
#CACACOneDayChallenge UPDATE
We are currently at
603
ticket packages
Goal: 1,973
We're almost half way there! Will you help us reach our goal!? Let's make a big push this afternoon to meet the challenge for these kiddos!
Thank you to those who took the Challenge and have already purchased!
Phone lines have been busy, so feel free to leave a voicemail with your details and we'll get back to you as soon as we can!
Visit our lottery website for more information, an updated list of winning numbers, and the full list of lottery rules! Or call 587-272-2233.
*Please Note: Phone lines are operated by CAC Staff. Open from 9AM – 4PM Monday – Friday. Please leave a voicemail with a detailed message & we will return your call as soon as possible.
Lottery License #578482
Skills that maintain healthy relationships
Learn ways to improve your relationship skills using the acronym DEARMAN and GIVE, from the DBT therapy perspective, presented by a PCN Mental Health Counselor, Lana.
Interpersonal Effectiveness Skills
Learning to get along with others while also asserting your own needs is essential to healthy relationships. It can be difficult to balance your own needs and the needs of others. How can you get what you need without being aggressive or neglecting of the needs of others? There are three sets of skills you will learn to help achieve this goal: objective effectiveness, relationship effectiveness, and self-respect effectiveness.