90,533 Attend This Years Westerner Days!
The 2017 Westerner Days Fair & Exposition has concluded with a total of 90,533 visitors. Saturday drew the largest crowd of the Fair with over 22,000 people going through the gates, followed closely by Thursday with over 20,000 attendees.
Wednesday's Parade kicked off the festivities with 136 entries. The winner of the Grand Award, sponsored by Etek Office Supplies, was Blue Grass Nursery, Sod & Garden Centre with their princess themed float, complete with an enchanted forest and a Cinderella carriage. Honourable mention was Alberta Motor Association (AMA).
There were 48 chuckwagons competing in this year's Red Deer Motors North American Pony Chuckwagon Championship. This year's first place winner after five nights of racing was Lee Adamson with a total time of 6:26:45. Adamson was also the winner of the $2,500 Dash for Cash sponsored by Shek Interiors. Louie Johner came in second place with a total time of 6:27:46.
We All Play, a program sponsored by Stantec with their charity of choice Aspire Special Needs Resource Centre and NOVA Chemicals with their charity of choice, Family Services of Central Alberta, was back for 2017. This program helped over 150 different families experience Westerner Days. Passes, which included complimentary parking, food and admission, were distributed to families that would otherwise not be able to attend due to financial constraints.
Some of the Westerner Days entertainers also participated in Share the Fair, a program created to bring a taste of the fair to children who may not be able to attend due to an illness. Doo Doo the Clown, Bandaloni, and The Magic of Aaron Matthews participated, and the program was sponsored by Olymel.
A highlight of the Fair was Tom Cochrane's performance with Red Rider on Friday evening in the ENMAX Centrium, which drew in over 4,600 fans. The concert, which was sponsored by 106.7 The Drive and Zed 98.9 FM, had a special guest appearance by Gordie Johnson of Big Sugar. Other headliners for the Fair included Jess Moskaluke, Chilliwack and Kim Mitchell, and Coleman Hell.
Fair Attendance
Wednesday, July 19, 2017 – 13,583
Thursday, July 20, 2017 – 20,940
Friday, July 21, 2017 – 19,054
Saturday, July 22, 2017 – 22,467
Sunday, July 23, 2017 – 14,509
Total Attendance for 2017 – 90,533
Fun Stats
Number of Rides: 40
Number of Food Vendors: 27
Number of Vendors in Holiday Inn 19th Street Market: 100+
Number of Main Stage Concert Attendees: 12,473
Number of Entertainment Acts: 29
Number of Livestock Shows: 13
Number of Fireworks: 2500+
Red Deer Motors North American Pony Chuckwagon Championships
Top Four Wagons for Sunday, July 23, 2017
1st – Lee Adamson, A-1 Rentals, Camrose/Wetaskiwin 1:14:87
2nd – Kolton Thiel. The Eagle Tower Outfit 1:15:14
3rd – Dale Young, Calgary Flames Ambassadors, Calgary 1:15:48
4th – Neil Salmond, ABC Restaurant, Red Deer 1:15:98
Top Four Wagons Overall After Five Nights
1st – Lee Adamson, A-1 Rentals, Camrose/Wetaskiwin 6:26:45
2nd – Louie Johner, Wei's Western Wear, Red Deer 6:27:46
3rd – John Stott, K Jochem Contracting, Innisfail 6:28:49
4th – Kolton Thiel, The Eagle Tower Outfit 6:29:71
Ann's story: having someone to talk to and guide me to be healthier really helped!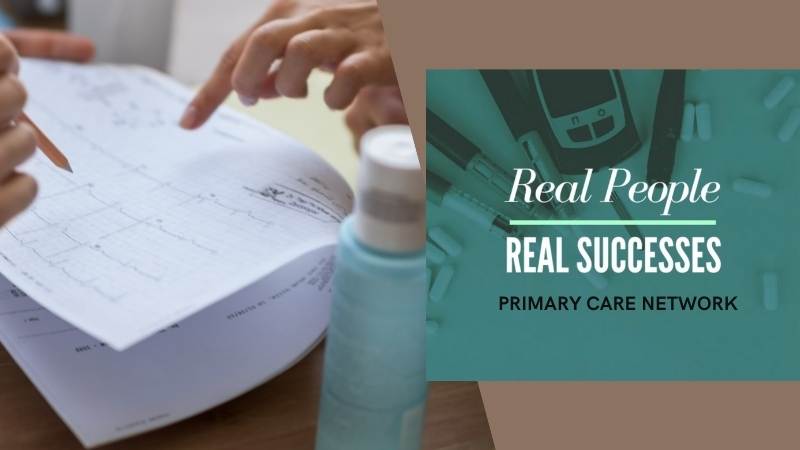 Ann shared her story of working with the PCN nurse towards better health. "I was diagnosed in November 2019 with diabetes and our doctor suggested that if I could lose about 10-15 lbs then I probably would not need to go on medication. He suggested a time frame around end of February and that he would contact a nurse for me to consult with. This was a bit of a shock and I wasn't sure I would be able to lose so much in such a short time.
We had recently moved from BC to Alberta to be closer to our grandchildren after we both retired. Within 4 months of arriving and lucky enough to get registered with a new doctor my husband found out that he had prostate cancer and a blood cancer called Polycythemia Vera. This just blew us both away. He had no symptoms of any of these diseases. So, for almost all of 2019 we were constantly in at the Cancer Clinic at Red Deer or the Imaging Clinic. This took a huge toll on both of us. I developed high blood pressure, my anxiety level was through the roof, wasn't sleeping, had ocular migraines and I was also trying to get my weight loss going. I felt I was falling apart.  I didn't realise at the time that all this was contributing to my being overweight.
I have been a weight watcher member for around 25 years. Had some success then every few years I would go back again but in 2014 after I retired, I decided to try again and along with a friend I lost 22lbs and got down to 130lbs for (5ft) person, I felt good. I kept this off until late 2018. Right now, I am back at 150lbs.
Just being able to talk to the PCN nurse was such a good help for me mentally as I felt I had no one to talk to who understood what I was going through. She helped me understand a lot about diabetes and every month that we met my blood level was decreasing and I was losing a few pounds. However, when my husband was told that his potassium was a bit high, I had to restructure our meals. So, everything he had to avoid was what I was supposed to eat.  The nurse connected me with a dietitian who immediately told me to stop "dieting" as this was stressing me out even more than before. Just to make sure that I still ate sensibly, did some exercise and to put the scale away and only weigh myself once a month. This has really helped, and I am starting to sleep better, I don't feel nearly as anxious and I have a more positive outlook. I realise that I will eventually lose a few pounds, I might not get back to my 130lbs, but it will take time and I'm fine with that.
I think if I had been back in BC, I would have been able to talk to my friends about what I was going through and I might have got some help quicker. Sharing your feelings is not easy but it sure helps. I appreciated the PCN nurse listening and helping me make a plan to improve my mental as well as my physical health." 
To learn more about the RDPCN programs, visit www.reddeerpcn.com
New ice surface, spray park and other amenities for North Red Deer as G.H. Dawe expansion about to begin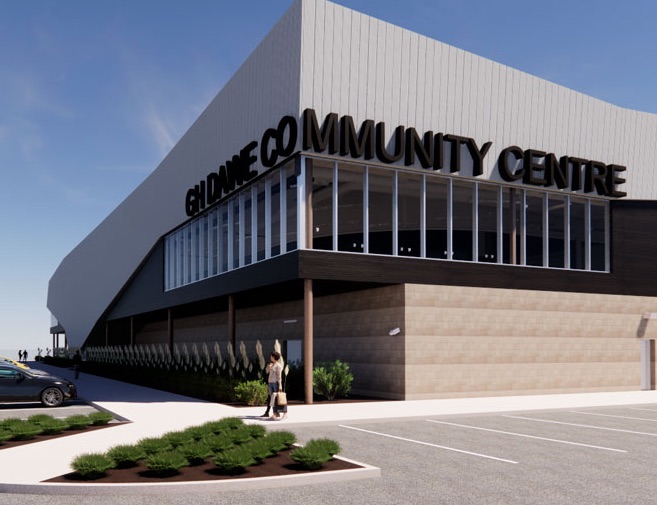 G.H. Dawe Community Centre project kicks off this spring
During budget deliberations earlier this year, Council approved the 2021 Capital Budget for the G.H. Dawe Community Centre project. The enhancements will improve access, increase opportunity to modernize fitness and programming, provide additional outdoor amenities including a spray park and washroom facilities, and modernize the current ice surface and add a second surface.

The modernization/improvement of the G.H. Dawe Community Centre focuses on the following areas/aspects of the facility, which were not upgraded as part of the G.H. Dawe Community Centre Revitalization Project in 2008.
To meet ice user needs with the decommissioning of the Kinex Arena:

modernization of the existing ice surface to NHL standard size
twinning of existing arena
relocate underground services to facilitate the twin

To meet parking, site servicing and egress requirements:

Introduce right in and right out site access off of 67 Street for improved traffic flow and parking
create facility access on the north side of the facility
To align with Phase 2 of the 2007 G.H. Dawe Master Plan:

review fitness/programming and barrier-free access opportunities
outdoor spray park and outdoor washroom facility
"Proceeding with the G.H. Dawe Community Centre project right now enables us to benefit from cost advantages, while stimulating our local economy at a time when our community needs it most," said Sarah Tittemore, Community Services General Manager. "The project will work to provide as many opportunities as possible to engage qualified local contractors at a time when it is needed the most."
Starting later this week, contractors will begin to mobilize on the site, with office trailers moved into place, and safety fencing set-up. Full site preparation will begin near the end of May.
Pending approvals, the contractor will begin underground service work that will extend between June and July. At the same time as this work is taking place on the site, inside the facility demolition will begin in preparation for the project tie-ins. Any disruptions to programs and activities on the site will be communicated, and it is anticipated that programing like summer camps and fitness activities to be transitioned to another facility for the duration of interruptions.
The G.H. Dawe Community Centre is a community hub for citizens living in north Red Deer and across the city. The facility is shared by the G.H. Dawe Community School, the G.H. Dawe Branch of the Red Deer Public Library, and St. Patrick's Community School.
For more information about the G.H. Dawe Community Centre project, visit www.reddeer.ca/daweproject.