90,533 Attend This Years Westerner Days!
The 2017 Westerner Days Fair & Exposition has concluded with a total of 90,533 visitors. Saturday drew the largest crowd of the Fair with over 22,000 people going through the gates, followed closely by Thursday with over 20,000 attendees.
Wednesday's Parade kicked off the festivities with 136 entries. The winner of the Grand Award, sponsored by Etek Office Supplies, was Blue Grass Nursery, Sod & Garden Centre with their princess themed float, complete with an enchanted forest and a Cinderella carriage. Honourable mention was Alberta Motor Association (AMA).
There were 48 chuckwagons competing in this year's Red Deer Motors North American Pony Chuckwagon Championship. This year's first place winner after five nights of racing was Lee Adamson with a total time of 6:26:45. Adamson was also the winner of the $2,500 Dash for Cash sponsored by Shek Interiors. Louie Johner came in second place with a total time of 6:27:46.
We All Play, a program sponsored by Stantec with their charity of choice Aspire Special Needs Resource Centre and NOVA Chemicals with their charity of choice, Family Services of Central Alberta, was back for 2017. This program helped over 150 different families experience Westerner Days. Passes, which included complimentary parking, food and admission, were distributed to families that would otherwise not be able to attend due to financial constraints.
Some of the Westerner Days entertainers also participated in Share the Fair, a program created to bring a taste of the fair to children who may not be able to attend due to an illness. Doo Doo the Clown, Bandaloni, and The Magic of Aaron Matthews participated, and the program was sponsored by Olymel.
A highlight of the Fair was Tom Cochrane's performance with Red Rider on Friday evening in the ENMAX Centrium, which drew in over 4,600 fans. The concert, which was sponsored by 106.7 The Drive and Zed 98.9 FM, had a special guest appearance by Gordie Johnson of Big Sugar. Other headliners for the Fair included Jess Moskaluke, Chilliwack and Kim Mitchell, and Coleman Hell.
Fair Attendance
Wednesday, July 19, 2017 – 13,583
Thursday, July 20, 2017 – 20,940
Friday, July 21, 2017 – 19,054
Saturday, July 22, 2017 – 22,467
Sunday, July 23, 2017 – 14,509
Total Attendance for 2017 – 90,533
Fun Stats
Number of Rides: 40
Number of Food Vendors: 27
Number of Vendors in Holiday Inn 19th Street Market: 100+
Number of Main Stage Concert Attendees: 12,473
Number of Entertainment Acts: 29
Number of Livestock Shows: 13
Number of Fireworks: 2500+
Red Deer Motors North American Pony Chuckwagon Championships
Top Four Wagons for Sunday, July 23, 2017
1st – Lee Adamson, A-1 Rentals, Camrose/Wetaskiwin 1:14:87
2nd – Kolton Thiel. The Eagle Tower Outfit 1:15:14
3rd – Dale Young, Calgary Flames Ambassadors, Calgary 1:15:48
4th – Neil Salmond, ABC Restaurant, Red Deer 1:15:98
Top Four Wagons Overall After Five Nights
1st – Lee Adamson, A-1 Rentals, Camrose/Wetaskiwin 6:26:45
2nd – Louie Johner, Wei's Western Wear, Red Deer 6:27:46
3rd – John Stott, K Jochem Contracting, Innisfail 6:28:49
4th – Kolton Thiel, The Eagle Tower Outfit 6:29:71
Tour the 2023 Red Deer Hospital Home Lottery grand prize dream home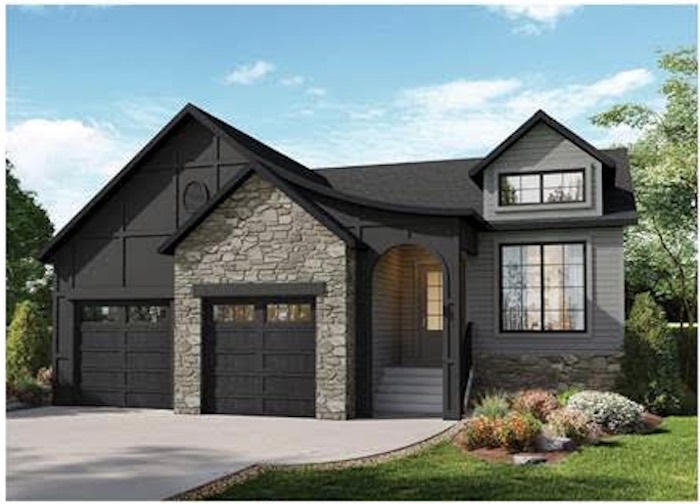 Later this month, someone is going to win this 3,049 sq ft beauty, built by Sorento Custom Homes.
The 4 bedroom, 3.5 bath bungalow is located in the new Evergreen neighbourhood, backing on to protected green space which a lucky family will be enjoying through a large wall of windows, and a cozy screened patio.
Don't wait any longer to buy tickets for a chance at 124 prizes valued at over 1.2 million dollars. And.. Don't forget the Mega Bucks 50 Raffle which is over a half million dollars – winner takes half!
Major prizes also include a 2022 Extreme Outdoors Mini MAX trailer, LG 55″ TV, Patio furniture set, Daymak Electric Bike, Camping set, Dyson Cordless Vacuums, Hisense portable air conditioner, Gyroor Scooter, PADERNO cookware set, and a Cuisinart small appliance package. But let's take another look at this dream home.
Tickets start at only $25 each!
CHECK OUT OUR GREAT TICKET PACKAGES
1 for $25 • 5 for $75 • 10 for $125 • 25 for $250
Over $1.2 Million in prizing to be won!
Win half of an increasing jackpot of up to $1,000,000
$10 EACH | 10 FOR $25
25 FOR $50 | 50 FOR $75
Win half of the current jackpot of:
ParticipACTION Community Challenge 2023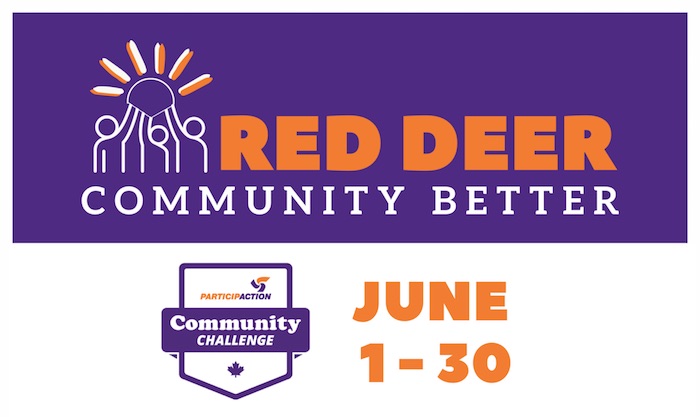 Red Deer Community Better Poster
Red Deer let's get active together!
We're excited to announce that Red Deer is participating in the 4th annual ParticipACTION Community Challenge from June 1 – June 30, as we strive to keep the title of Canada's "Most Active Community".
The ParticipACTION Community Challenge is helping strengthen communities through physical activity and sport because Everything gets better when you get active. ParticipACTION is awarding a $100,000 prize to the community who rallies the most participants and accumulates the most active minutes during the challenge. Individual participants can also win prizes by recording their activity through the ParticipACTION app.
Red Deer will be awarding local prizes through the Move Your Mood ParticipACTION grant. Local residents will have a chance to win an Apple Watch, a $100 Sport Chek gift card, a $100 Save On Foods gift card, and a five punch pass to the Breathing Room Yoga Studio. To be entered to win, simply share a photo of you or a group getting active on social media and use hashtag #communitybetterreddeer. If you are not on social media, you can also e-mail a photo to [email protected] . We will draw the winners at the end of June.
We invite all individuals and organizations to get involved. You can participate as an individual by downloading the app and tracking your activity. As an organization you can get involved by creating an active group and track your group activity on the ParticipACTION website. If you have a family, you can track your kids' activities, sports teams and family activities on the website. You can record any physical activity from exercise classes, team sports and even house cleaning! Make sure you track from June 1-30. If you have not started tracking already it is not too late, you can go back to June 1 and add your activities on the website. See QR codes on the attached poster.
Thank you for participating in the Community Challenge and helping connect Red Deer citizens through physical activity.