Chronic pain with no real reason?
Do you have chronic pain without a specific cause of injury? Do you have pain that has recurred several times over the course of the year, but never resolves completely? Is your pain persisting without ongoing inflammation or tissue damage? Do you have an injury that is not healing at the expected rate of recovery?
Some chronic pain conditions involving the musculoskeletal system do not seem to improve despite massage and stretching.Tight bands of muscle tissue can develop, which may create pain or cause pain by compressing a nerve that in turn causes pain. This type of dysfunction is called neuropathic pain. When the tight bands of muscle cross over a joint, additional issues can arise due to decreased space for joint movement and stiffness. This can cause issues such as bursitis, tendonitis, and arthritis. Along with muscle shortening, tissues often become supersensitive.
Gunn IMS is a total system for the diagnosis and treatment of myofascial pain syndromes (chronic pain involving the musculoskeletal system when there is no clear sign of recent injury). This approach involves assessment of the whole body to determine where pain is stemming from and what other areas need to be addressed to get long term relief. Not all needling is Gunn IMS, although sometimes the terms can be mistakenly interchanged.
Although comparable, Gunn IMS is different from trigger point needling and acupuncture. A practitioner, knowledgeable in anatomy, completes a thorough physical examination of the whole body to find physical signs of neuropathic pain. If you show signs and symptoms indicative of neuropathic pain and there are no barriers to treatment, Gunn IMS needling can be commenced. Treatment involves a dry needling technique using acupuncture needles to loosen tight bands of muscle tissue. Needling of a normal muscle is painless; however, a shortened supersensitive muscle will grasp the needle or cause a cramping sensation. The effect of the needle causes the muscle bands to relax and lengthen, helps draw blood to the area to support healing, and stimulates the nerve to function normally again. The effects of Gunn IMS are often experienced immediately, with improvements in range of motion, muscle tension and/or pain.
If you think you can benefit from Gunn IMS, contact us and we will get you on the right path to recovery! You can find out more information about Gunn IMS and certified practitioners at www.iSTOP.org
A Little About Us:
Pursuit Physiotherapy in Red Deer, promotes balanced, healthy living through dedicated, individualized physical therapy for those in pain, unable to participate fully in their daily activities, wanting to maximize their function for work or sport, and wanting to prevent potential problems.
If it is affecting your quality of life, then we want to help you to optimize your function and minimize your pain.
WHO's Global Digital Health Certification Network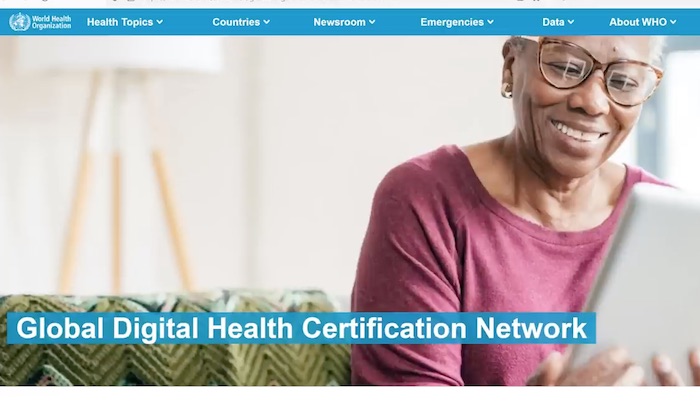 In order to prepare for a future pandemic, the WHO is looking to acquire your personal health information. This week, the World Health Organization and the European Union announced plans for the Global Digital Health Certification Network.
As British Health Researcher Dr. John Campbell explains, the plan is for the Global Digital Health Certificate to monitor the health status of everyone on the planet, and use this information to "facilitate global mobility". In other words there are plans to use your health status to determine your ability to travel, and to participate in other aspects of regular life.
With notes from the World Health Organization website, Dr. John Campbell explains the WHO's Global Digital Health Certification Network.
Dr. John Campbell's Presentation notes:
WHO's Global Digital Health Certification Network https://www.who.int/initiatives/globa…
WHO has established the Global Digital Health Certification Network (GDHCN). Open-source platform, built on robust & transparent standards, that establishes the first building block of digital public health infrastructure, for developing a wide range of digital products, for strengthening pandemic preparedness
Background Member States used digital COVID-19 test and vaccine certificates As the directing and coordinating authority on international health work, at the onset of the pandemic, WHO engaged with all WHO Regions to define overall guidance for such certificates and published the Digital Documentation of COVID-19 Certificates
https://www.who.int/publications/i/it… https://www.who.int/publications/i/it… there is a recognition of an existing gap, and continued need for a global mechanism, that can support bilateral verification of the provenance of health documents
The GDHCN may include Digitisation of the International Certificate of Vaccination or Prophylaxis, verification of prescriptions across borders
International Patient Summary Verification of vaccination certificates within and across borders Certification of public health professionals (through WHO Academy) Expanding such digital solutions will be essential to deliver better health for people across the globe.
The GDHCN has been designed to be interoperable with other existing regional networks EU-WHO digital partnership https://www.who.int/news/item/05-06-2…
• LIVE: WHO and @EU… https://commission.europa.eu/strategy… WHO and the European Commission have agreed to partner in digital health.
This partnership will work to technically develop the WHO system with a staged approach to cover additional use cases, In June 2023, WHO will take up the European Union (EU) system of digital COVID-19 certification to establish a global system, that will help facilitate global mobility
This is the first building block of the WHO Global Digital Health Certification Network (GDHCN)
Dr Tedros Adhanom Ghebreyesus WHO aims to offer all WHO Member States access, On the principles of equity, innovation, transparency and data protection and privacy Stella Kyriakides, Commissioner for Health and Food Safety
This partnership is an important step for the digital action plan of the EU Global Health Strategy, we contribute to digital health standards and interoperability globally
Thierry Breton, Commissioner for Internal Market The EU certificate … has also facilitated international travel and tourism I am pleased that the WHO will build on …. cutting-edge technology … to create a global tool against future pandemics
One of the key elements in the European Union's work against the COVID-19 pandemic has been digital COVID-19 certificates. WHO will facilitate this process globally under its own structure … allow the world to benefit from convergence of digital certificates. Expanding such digital solutions will be essential to deliver better health for citizens across the globe.
The WHO and the European Commission will work together to encourage maximum global uptake and participation.
Tour the 2023 Red Deer Hospital Home Lottery grand prize dream home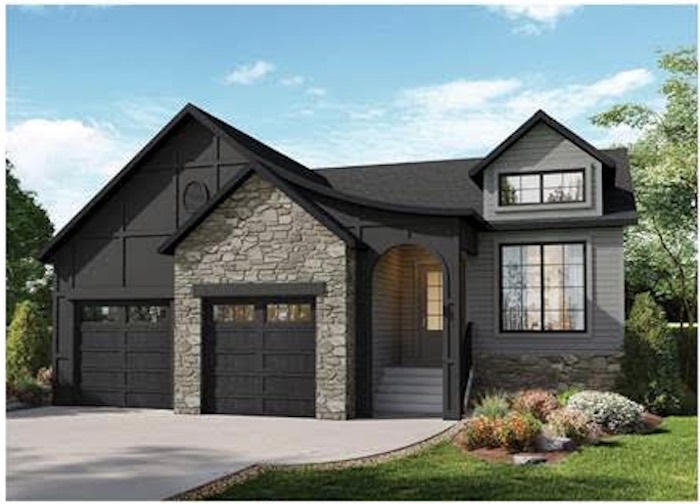 Later this month, someone is going to win this 3,049 sq ft beauty, built by Sorento Custom Homes.
The 4 bedroom, 3.5 bath bungalow is located in the new Evergreen neighbourhood, backing on to protected green space which a lucky family will be enjoying through a large wall of windows, and a cozy screened patio.
Don't wait any longer to buy tickets for a chance at 124 prizes valued at over 1.2 million dollars. And.. Don't forget the Mega Bucks 50 Raffle which is over a half million dollars – winner takes half!
Major prizes also include a 2022 Extreme Outdoors Mini MAX trailer, LG 55″ TV, Patio furniture set, Daymak Electric Bike, Camping set, Dyson Cordless Vacuums, Hisense portable air conditioner, Gyroor Scooter, PADERNO cookware set, and a Cuisinart small appliance package. But let's take another look at this dream home.
Tickets start at only $25 each!
CHECK OUT OUR GREAT TICKET PACKAGES
1 for $25 • 5 for $75 • 10 for $125 • 25 for $250
Over $1.2 Million in prizing to be won!
Win half of an increasing jackpot of up to $1,000,000
$10 EACH | 10 FOR $25
25 FOR $50 | 50 FOR $75
Win half of the current jackpot of: