5 Ways Technology Has Changed the Streaming Experience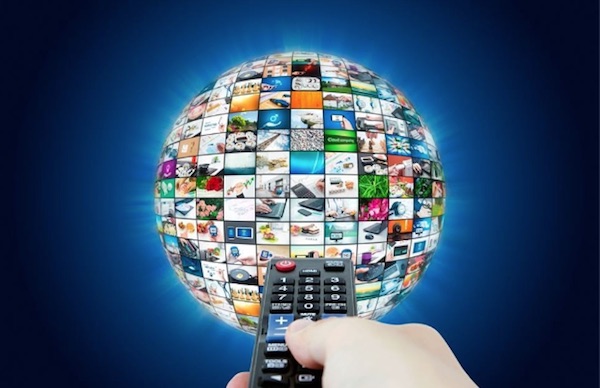 As technology has been embraced in various sectors, technological developments have proven to solve more problems than they create. The entertainment industry has been absolutely transformed over the last few years. The internet has made our favourite form of entertainment available on demand at the tip of our fingertips. Videos account for over 80% of content online, and new ways to create and relay video to consumers are developed and upgraded each day.
Screenbinge explains how technology and newer inventions have changed the way we stream video content. The website follows all the trends and is quickly becoming a go-to source of dependable information on how to find the show you're looking for.
New developments on the required aspects, such as portable devices and faster internet, have played a significant role in changing the streaming experience. The quality of the video reaching viewers has also been improved compared to a few years back. Here are a number of ways technology has changed the streaming experience.
Faster Internet
Large file sizes characterize high-quality videos. These files have to be transmitted from the content creator to the viewer. Where the viewer is streaming, they must have an internet that will match the size of the videos and break it down to be viewed within the video's duration.
Video streaming is one of the most important considerations for the new 5G network. It takes a lightning fast internet connection to enable high-quality videos to be interpreted faster than viewed. As a result, videos preload faster than ever before, and viewers can enjoy their videos without buffering.
Live events like sports can be streamed easily when the internet connection is impressive. The viewer can receive the live coverage in sync with what is happening or a slight delay time from the broadcasters. A faster internet connection has surely improved the streaming experience.
Video Compression
With advanced cameras, recording equipment, and editing features, video productions are of high quality, and their clarity is well seen on whatever device the viewer choses to use.
However, high-quality TVs that support up to 8K quality videos can require very fast internet, which may not be available to all. So how can the videos get transmitted as smaller files with the same quality?
Video compression technology such as Codec allows for compression or decompression of videos to smaller file sizes decoded by computers or larger files at the receiver's end. As a result, the videos do not lose their original quality despite being smaller in size. The internet speeds required are normal, and no buffering is experienced.
Streaming Options
Even though Netflix and Spotify are the most popular streaming platforms, many streaming options are available these days and have a lot of content for their viewers. For movies, series, and documentaries, many compete to be favourites. They have content for all viewers, and their rates are within the same range as the top competitor.
Streaming platforms such as Disney+, HBO Max, and Apple TV. iTunes and SoundCloud are among the top competitors for audio streams. They have podcasts, accessible audio, and a lot of users. With many options to choose from, viewers can choose the content they like most, at costs they can afford. Streaming, therefore, becomes more convenient as the various streaming options compete and push each other to give the best content and rates.
Portable streaming devices
Gone is the age where entertainment is confined to large screens and theatres. This limited production to longer movies. Short videos were not well promoted on their own. With viewers limited to the number of television sets sold, there wasn't nearly as much demand for video as we see today.
Now almost everyone has access to smart devices that can stream content as long as they're connected to the internet. Not only can we watch content on our portable streaming devices, many of us are using the same devices to record and upload videos.
As a result, the streaming experience is now more enjoyable as anyone can create content and have a large audience. Viewers can enjoy watching from anywhere they are.
High-Quality Videos
Artificial Intelligence developments enable even low-quality videos to be improved through a method known as super-resolution. Videos can be given a facelift or have their resolutions reduced according to the viewer's preference. Such features can be used as default or adjustable settings in streaming platforms.
The high-quality videos are more enjoyable to watch and pleasing to the eye. Depending on the internet speeds available, they can also be regulated as lower speeds cannot stream high-quality videos. Moreover, viewers prefer the elite view over blurry content. The ability to support high-resolution videos has become one of the most important factors for consumers shopping for their newest devices.
Conclusion
Technology has impacted streaming and content delivery significantly. It's also become a significant tool for content creators. Faster and dependable streaming ensures viewers are entertained and content providers are more efficient. Technology has therefore impacted the entertainment experience like virtually nothing else in history.
A beginners guide to the Stanley Cup Playoffs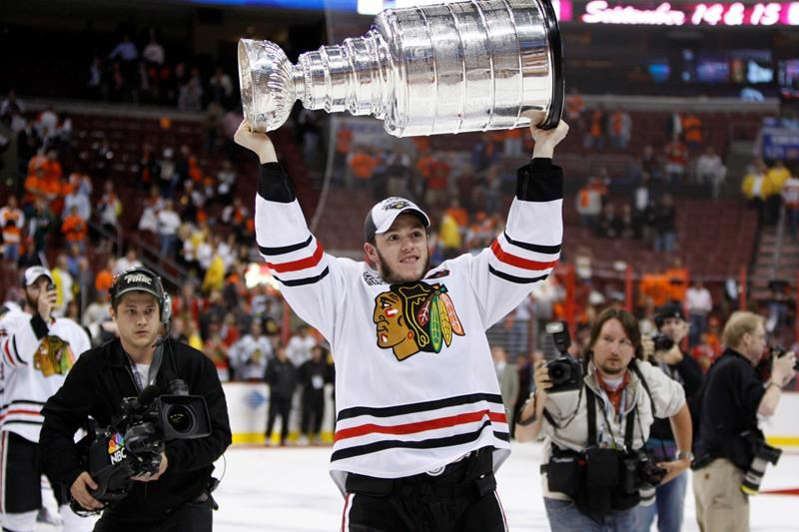 The Stanley Cup Playoffs are in full swing. After a couple of weeks of intence competition the round of 16 has turned into the round of 8. Now teams from across Canada and the US are competing to be among the last four teams standing in the hunt for the vaunted for thef weeks of much revered Stanley Cup. Here is all you need to know.
The Stanley Cup Playoffs
After an 82 game schedule, half of the teams in the NHL are finished for the year. The top 8 teams in each division go on to the playoffs and win the right to compete for one of the most famous trophies in the world of sport. Of course we are speaking of the Stanley Cup. For newly interested people, the NHL playoffs are a novelty.
This may be the only sport where the regular season and the playoffs are almost like two entirely separate worlds. Teams play the entire season for the right to get to the playoffs and once there, to win home ice advantage. Although the teams that dominated the regular season win the advantage, it's not uncommon for the teams who barely made it to the playoffs to knock them off in the first round. There truly is another mode of play that must be learned by players and teams who've not been there before. The NHL playoffs are such a physical grind, that all too often, the teams expending too much energy in the regular season can't carry their momentum through to the Stanley Cup.
By the way, here you can check out the best casino bonus canada 2022, which also revolves around the upcoming Stanley Cup.
What are the "Stanly Cup Playoffs"?
The term playoff (also play-off) refers to an elimination match in various sports, such as hockey. As a rule, this determines a championship. The playoff games follow the regular season and are played according to the knockout system – the losing team is eliminated. Tony Sloterman, founder of Casino Bonuses Finder, for example, is a massive fan of the playoffs. After all, they show in advance which teams have what it takes to be potential winners of the Stanley Cup, he says.
Ice hockey playoffs in the National Hockey League (NHL)
The knockout system after the main round has been taking place in the NHL for over a century! In 1917, the year the National Hockey League was founded, there were two finals; a year later, the world's oldest professional hockey league began to play the "best of seven" series.
Today, the NHL playoffs are still played in "best of seven" mode. The teams' matchups are based on the final standings of the regular season. A key difference from some other professional playoff formats is that in the NHL playoffs, teams are paired initially played by conference. To explain: NHL teams are divided into the Eastern Conference or Western Conference, depending on their regional origins. These in turn split into two divisions. Therefore it's not the top overall team playing the 16th team, but the top team in the conference facing off against the 8th place team in that conference. Still, that never guarantees victory!
Participation in the NHL playoffs
The participation in the NHL playoffs goes as follows:
● The three teams with the best points per division (2 divisions per conference) and
● The other two best teams in the conference which have not already qualified by virtue of their position in the division (wildcards).
So per conference, the above teams qualify for the playoff series. This is played within each conference with quarterfinals, semifinals and finals. The two winners of the conference playoffs compete against each other in the Stanley Cup Final.
The Stanley Cup is the traditional trophy that the playoff winners receive.
Hotly coveted: The Stanley Cup
The Stanley Cup is considered the most important ice hockey trophy in the world, awarded annually to the winner of the NHL playoffs. Colloquially, the cup is also called The Cup, The Holy Grail or Lord Stanley's Mug.
A special feature is that the winners are immortalized on the Cup: the names of all players are engraved on it. In this way, the formerly quite handy cup has grown more and more in length over time.
Conclusion
The Stanley Cup and the trophy associated with it is the biggest event held in ice hockey worldwide. The most diverse and talented teams compete against each other from April onwards to virtually kick each other out in the conference. The advantage for fans is that there are many games to watch. We are very excited to see which team will qualify for the playoffs and win the Stanley Cup in the end.
Popularity of Online Sportbooks In 2022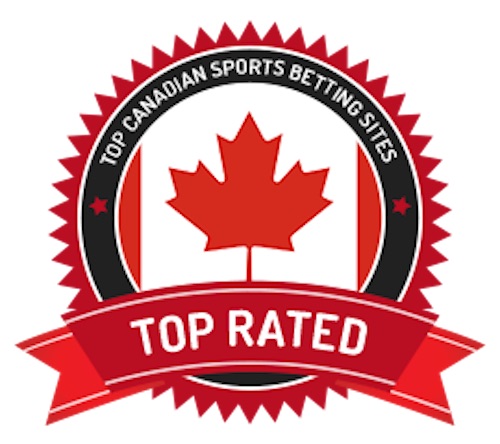 Sportsbooks have never been as popular as they are in 2022. Today, they host all sorts of games, including basketball, cycling, baseball, and football. The leading sportsbooks in the industry are licensed, legal, and safe.
In Canada, the sports betting landscape is going through dramatic changes. Luckily, they are all for the better. You are no longer limited to parlay-style games. Following the launch of Ontario online sportsbooks, a big part of the population has been taking advantage of the available choices.
Why Are Online Sportsbooks Are So Popular?
Online sportsbooks have come a long way over the last few decades. Online betting has turned into a multi-billion-dollar industry, and plenty of companies are quickly joining in.
With the increasing number of online gambling fans, operators have no choice but to keep up. Here are a few reasons why online sportsbooks are becoming so popular.
1. Convenience
Online sportsbooks are very convenient. You can play for hours in front of your computer or with your smartphone. The ability to place all the bets you want without leaving your home is unmatched. You can take breaks whenever you
want, and there are no limits to the hours you can play.
You don't need to travel all the way to a casino or deal with long queues every time you want to place a bet. Online sportsbooks allow you to bet on your tablet, mobile phone, or computer.
2. Variety of Betting Markets
Online sportsbooks bring you a variety of betting markets. The best Canadian sportsbook online has markets for just about every sport in the world, from the Major Leagues to upcoming sports like MMA, and eSports. The variety that online bookmakers offer can dwarf the options at offline platforms significantly. You will enjoy player and team propositions, live betting markets, and a variety of futures. If you are only interested in wagers and parlays, online betting makes more sense than visiting land-based casinos.
What's more, you can bet on a wide range of sports, from basketball and football to tennis and eSports. This means you're not limited to Canada-based sports. You can gamble on games from major leagues all over the world.
3. New Players Feel Welcome
Online sportsbooks use welcome bonuses and promotions to make new players feel welcome. Their non-personal nature makes them feel less intimidating. Anyone can place bets and make profits regardless of their experience. Land-based casinos can be intimidating, especially for new players. You are unlikely to enjoy welcome bonuses or the level of support that online casinos offer.
If you are curious about ways to bet on your favorite sport, you can get help from customer care representatives, live webchats, and other support forums. Some sites may offer free-to-play trials for new players. These trials will get you acquainted with the game before investing your money.
4. Line Shopping
Even the most fantastic handicappers come second to those who continually shop for lines. Line shopping could be helpful even when you have limited sports knowledge.
At its foundation, sportsbetting is mostly about math. There is no better way to take advantage of the math than with consistent line shopping. It is the best way to maximize possible winnings.
If you aren't betting offline, you can't take advantage of the odds across different providers. This could push you into losses. Line shopping is the surest way to improve your bottom line.
The lack of reduced juice options in land-based casinos is another important consideration. Plenty of sites offer reduced -105 pricing for most of their markets. Others offer reduced juice promotions. You are very unlikely to find reduced juice in offline casinos.
5. Post-Up Sportsbooks
Post-up sportsbooks make up the biggest number of online sportsbooks. These are the kinds of sportsbooks that demand that you deposit some money before placing a bet.
You are unlikely to find credit shops online. They are the types of sportsbooks that let players wager with a credit line. With credit shops, you can play without placing a deposit. You will pay your debt after a loss. Usually, the shops settle
every week.
Post-up sportsbooks have plenty of advantages over credit shops. The payouts are more straightforward, and you are unlikely to have trouble claiming your winnings. If you win big, you may have difficulty getting money from credit shops.
6. Bonuses and promotions
Bonuses are a critical aspect of online gambling. Online sportsbooks in 2022 are always coming up with bonuses to attract new customers. The bonuses attract new customers and improve the loyalty of existing ones.
Because of their high operational costs, land-based casinos cannot afford to be generous with their promotions. However, finding an online sportsbook that doesn't offer VIP point programs and reload bonuses is almost impossible.
Most online sportsbooks have hundreds of dollars' worth of free play bonuses. Go to different online sportsbooks and clear their bonuses. You can get thousands of dollars' worth of free time with minimal effort.
The bonus opportunities are especially helpful if you are a new sports bettor looking to improve your bankroll. VIP programs and rewards are fantastic for loyal players. Some casinos have point systems that let you buy rewards from the
management or store. Qualifying players may be eligible for special bonuses.
7. Endless Variety
Even if you enjoy betting on a specific game, adding some variety to your betting experience wouldn't hurt. Maybe you started betting on cricket and slowly found your way to basketball and football-it may be time to explore other games as
well. With land-based casinos, however, your options are limited.
Online sportsbooks open up an endless variety of betting options for you. The best thing about it is that they are all just a few taps on the screen away. Many online games come with special features that you wouldn't enjoy at land-based
casinos. Your gambling experience will never be boring or predictable with the wide variety.
The online sports betting industry has come a long way in the recent past. The online betting world is taking the world by storm and has already grown into a multi-billion-dollar industry. Online sportsbooks are popular for their
convenience, massive variety of games, bonuses, promotions, and opportunities for line shopping.